Swiss Wine Tart
Home
>>
Recipes
A sweet tart made from white wine and sugar, very popular around my parts.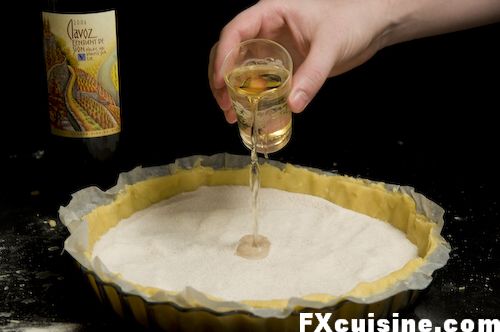 After a summer spent shooting food reportages, including the Hattonchâtel extravaganza, I am back with some good old-fashioned food porn. Here is a very popular traditional white wine tart in the Swiss canton of Vaud, on the shores of Lake Geneva. You will find it very easy to do even from scratch. There is a similar tart made in Basle using red wine.
Swiss Wine Tart
300gr (10 oz) short dough made with:
250gr (0.5 lbs) white flour
1 pinch baking powder
125gr (4 oz) butter
30gr (1 oz) sugar
1 tbsp milk
1 egg yolk
A pinch of salt
For the filling:
1 tablespoon of flour
80gr (3 oz) sugar
200ml (1 cup) white wine
A few scrapings of fresh unsalted butter
A pinch of cinammon
A tablespoon of cream if you have it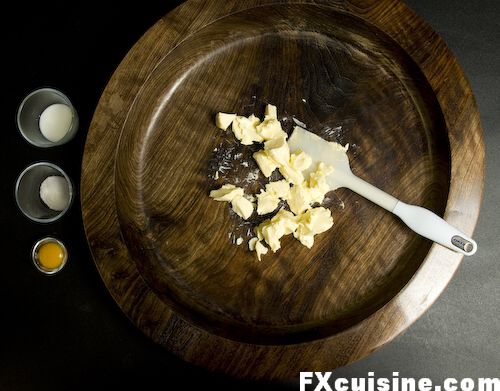 Have your butter ready at room temperature. Do NOT melt it as this changes its physical structure for good. We are not making ghee but short dough, a very delicate concoction.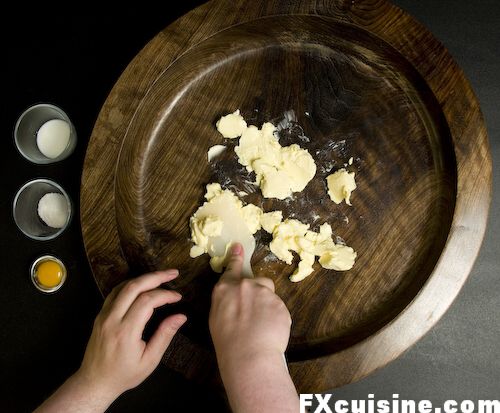 Work your butter into a creamy texture with a paddle.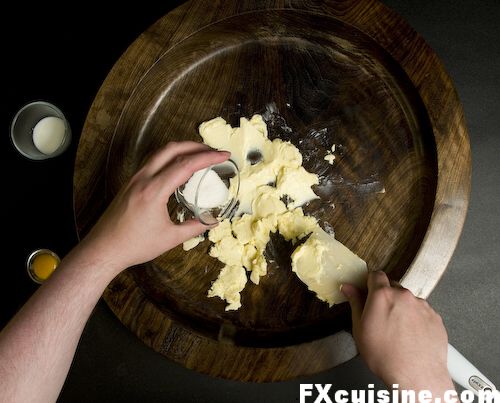 Work the sugar into the dough.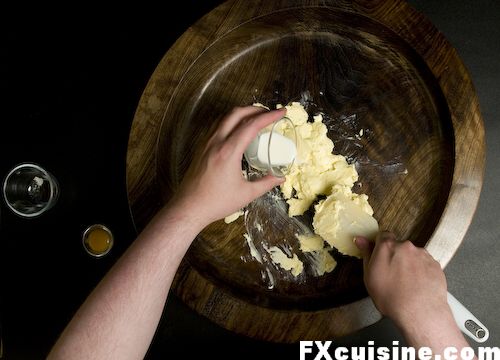 Add a tablespoon of milk (optional).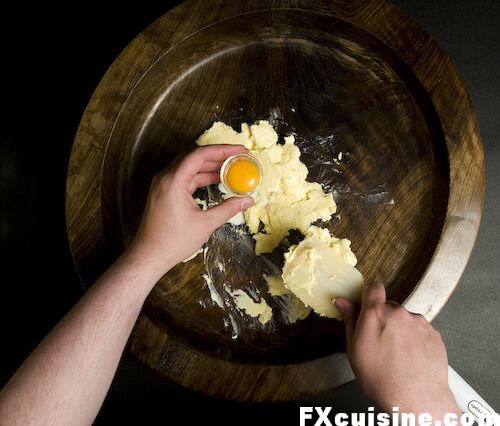 ... then an egg yolk.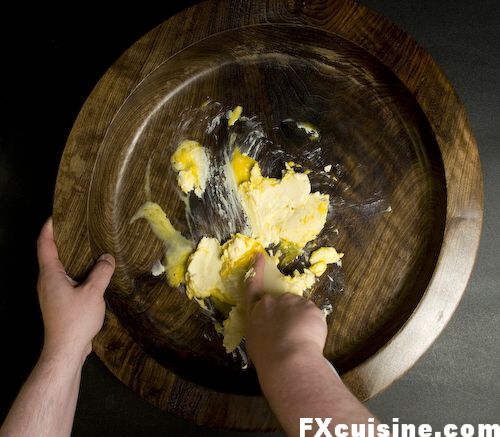 Work everything into a silky cream with the paddle...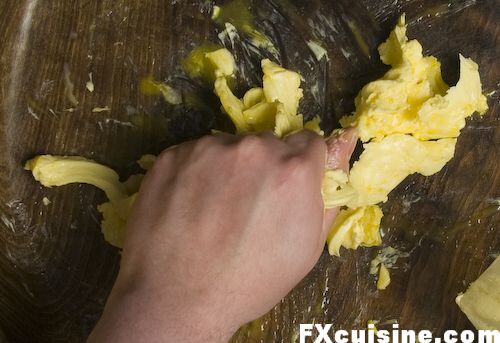 ...or your fingers if you don't mind having your hand greased.
Add the flour mixed with the salt and a pinch of baking powder.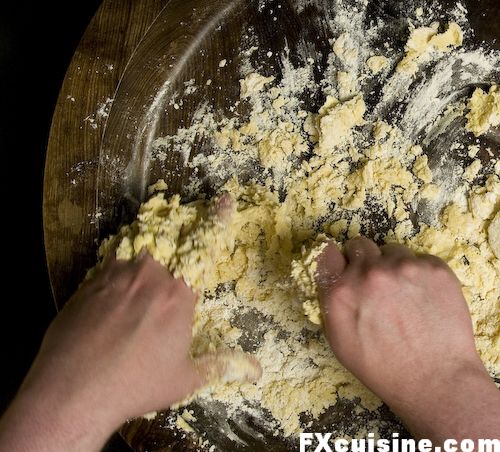 Work the flour into the butter-egg cream until you get a gritty or sandy texture. Do not work it until smooth as this would make for a hard dough. Crumbly is what we want.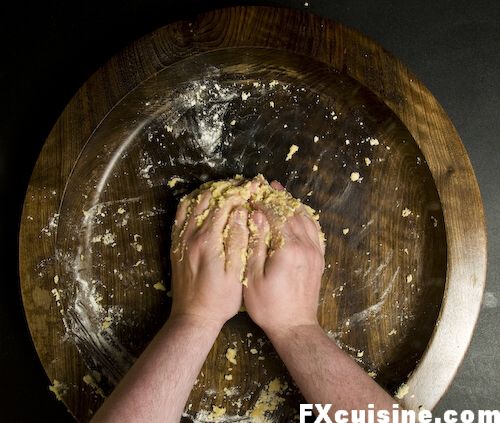 Assemble into a ball.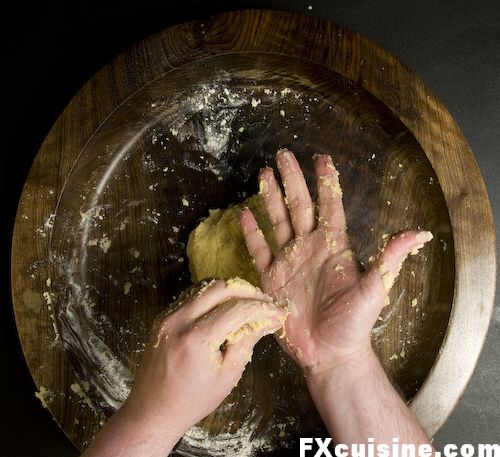 You may pick your hands of any stuck dough...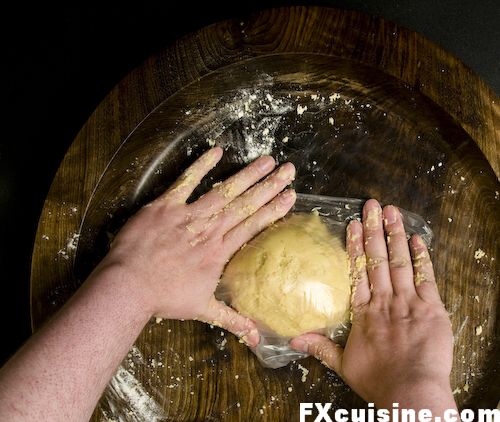 ... then wrap in foil and leave in a cool but not too cold place. If you put this in the fridge, the dough will harden up and you won't be able to stretch it. And if you place it out in the sun it will just melt miserably. You have been warned.
Recipe continues on the next page...
...