Georgian Chicken Walnut Satsivi
(page 2 of 2)
Home
>>
Recipes
Cult recipe with the mighty bazhe sauce based on pounded roasted walnuts, garlic and pomegranate juice. Not for the faint of heart but delicious and utterly memorable!
Pause for a moment while you ponder the beauty of what you have in your pot today...and congratulate yourself for reading FXcuisine.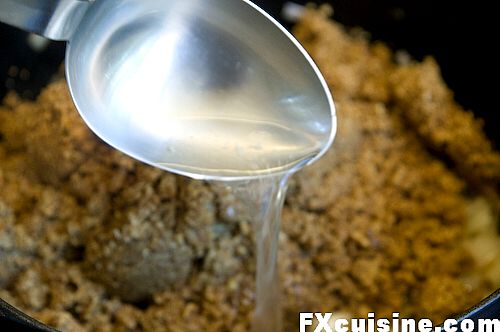 From the chicken pot take a little stock and add the the sauce until you have a paste.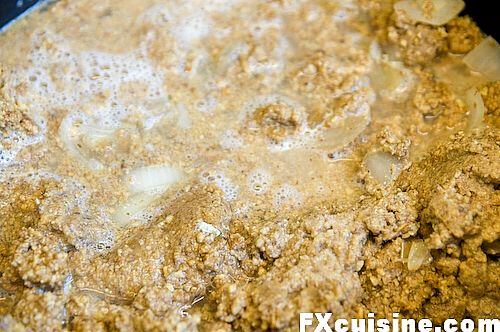 Don't worry we'll adjust the consistency later, all you want at this stage is something that is workable.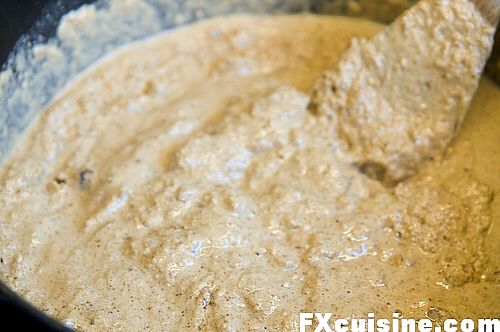 Add half the crushed garlic (not shown), mix, taste and decide whether you can add some more garlic without compromising your karma forever.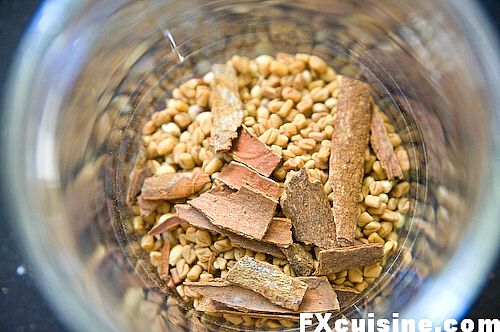 2 tbsp coriander seeds, 1 large stick cinammon, 1 tbsp fenugreek seeds (or blue fenugreek leaves if you find them), 1 tsp black peppercorns, 1 tbsp cumin seeds and blitz or grind to a fine powder...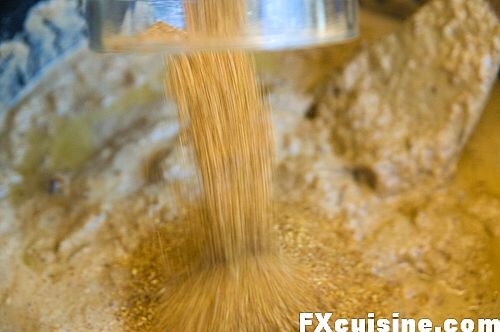 ... and pour them into the sauce. Gradually add the vinegar, mixing thoroughly and tasting as you go as there is no removing too much vinegar.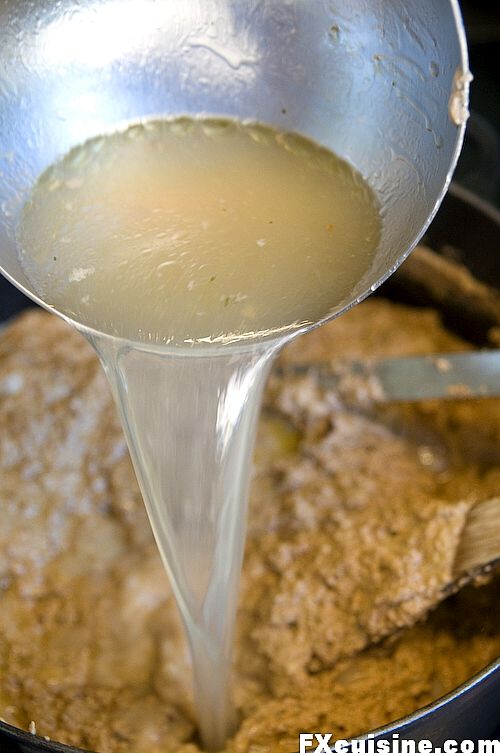 Add some more chicken stock until you are pleased with the consistency of your sauce.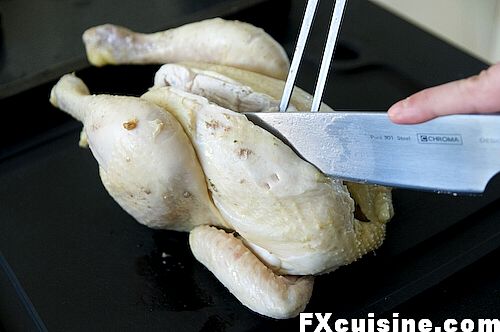 Now here is our chicken perfectly cooked. Now I need to address the problem of the pale skin as I cook this for the satisfaction of my guests. You could just remove the skin and end up with a lighter meal altogether - after all the sauce packs enough flavor on its own. But uncle Francois has a solution...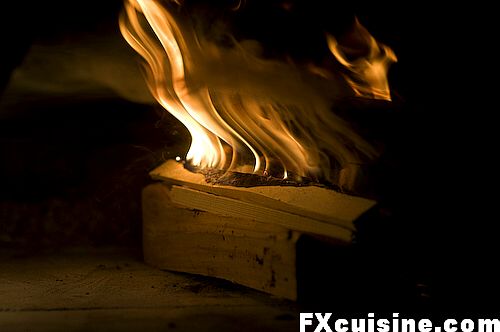 You can try to blister and color that chicken skin with the hottest heat you can find. Switzerland having no active volcanoes, I go for my bread oven at 450C - hot enough to twist my heavy steel roasting pan within minutes.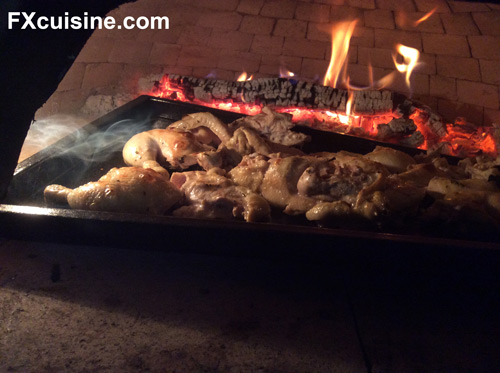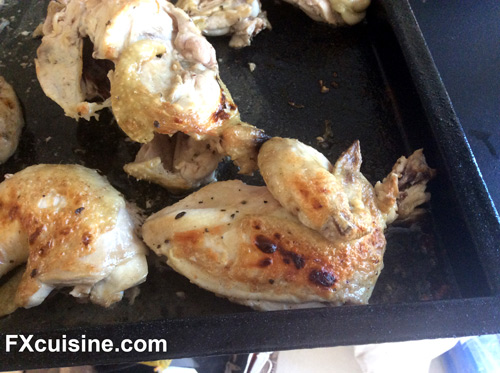 The chicken fat even took fire one day! If you are an engineer type or just not afraid you can do this with a butane lamp at 1500C on the counter (be safe!). The point is to heat the skin fast enough so that the meat remains juicy inside.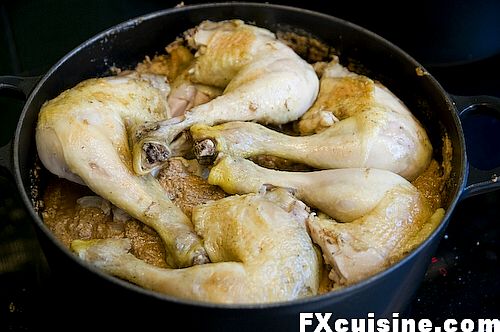 You can serve this in a number of ways - here I piled my chicken pieces in the pot where the sauce was waiting.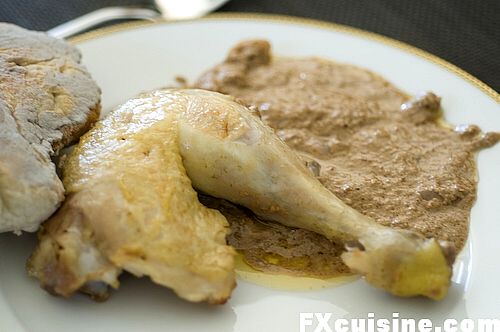 Serve warm or cold with bread and pkhali - I'll show you how to make both in a later article.
106907 views
Copyright FXcuisine 2020 - all rights reserved.
If you do this recipe at home please let me know how it worked for you by submitting a comment or send me a picture if you can. Thanks!