Dhal Makhani with homegrown beans
(page 2 of 2)
Home
>>
Recipes
For those who thought vegetarian cuisine is light, here is a delicious epiphany, cooked with beans from my garden.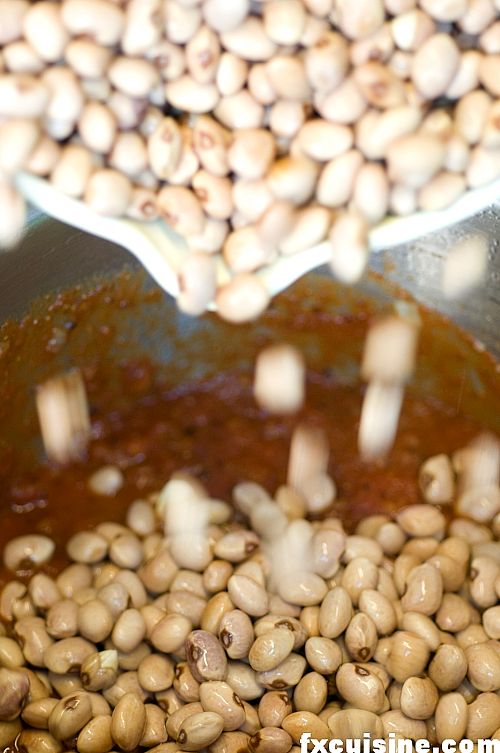 In go the beans, precooked 30 minutes in a pressure cooker.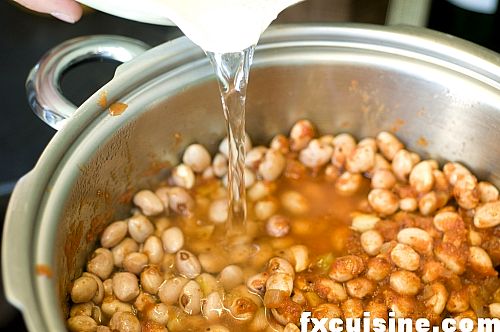 ... and a bit of water with a pinch of salt. Simmer covered, making sure there is enough liquid so that the bottom does not scorch. It will do if the dhal thickens too much and convection movement cannot move the relatively hotter bottom to the top. Obviously you could put everyhing in a vaccuum bag and cook it with a very modern appliance such as a steam oven or a immersion circulator.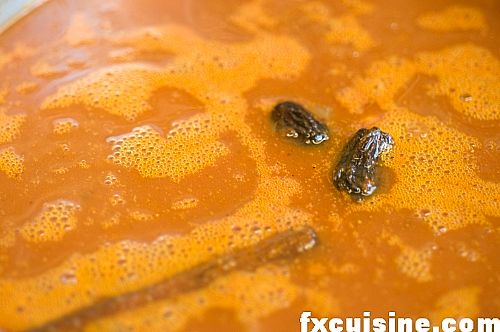 Let the large spices (cinnammon and black cardamom) float well in sight so that you may remove them easily at the end of the cooking.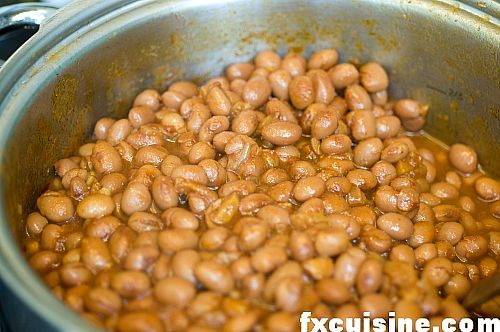 Depending on whether you have pre-cooked the beans in a pressure cooker or not, it may take as little as 30 minutes or several hours until your beans become entirely soft. You get it, this is the kind of dish you cook the day before, leisurely, so that there is no pressure to finish the cooking when the guests arrive. And it freezes beautifully.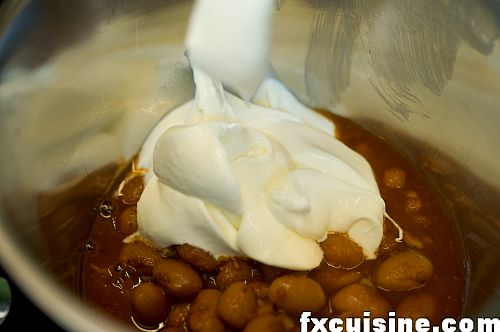 Now on to the serious part. Remove a ladleful of your dhal (beans and sauce) into a pot of stand up mixer. Add the thickest cream you can find ...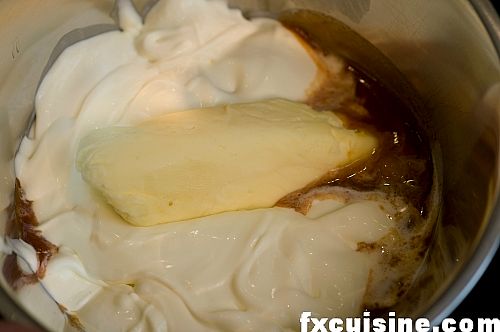 ... then the largest piece of butter your conscience will allow. Reading the original Moti Mahal recipe in Monish Gujral book is not for the faint of heart - for 1kg of beans (a mixture of urad dal, kidney beans and chanal dal), he uses 5dl of cream and 1kg of butter! I had never seen such quantities since Mr Escoffier died in 1935.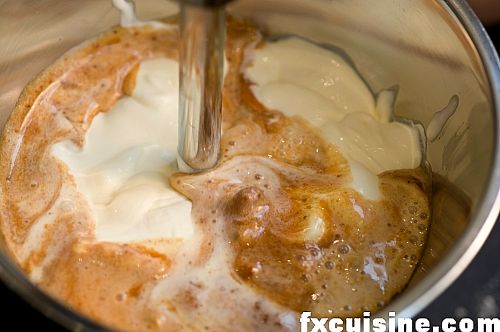 Mix with an immersion blender or blitz or just mash with a fork if things went Mad Max on you.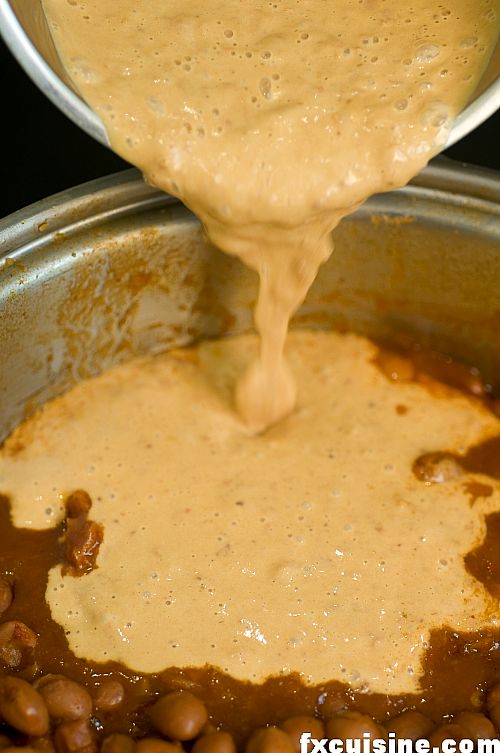 Fold it back into the pot and check the seasoning.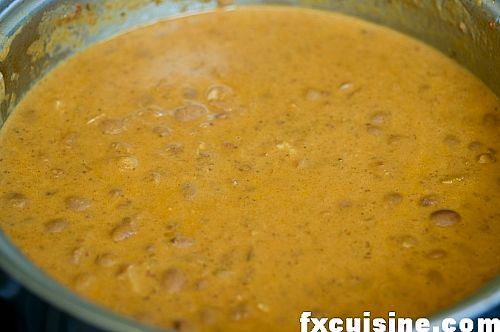 Dal Makhani is considered a side dish, but with naans it will make a highly nutrious - and delicious - evening meal too.
144658 views
Copyright FXcuisine 2023 - all rights reserved.
If you do this recipe at home please let me know how it worked for you by submitting a comment or send me a picture if you can. Thanks!