Neapolitan Genovese Pasta Sauce
Home
>>
Recipes
The second most distinguished member of the holy trinity of Neapolitan pasta sauces is based on sausage leftovers and a lot of work.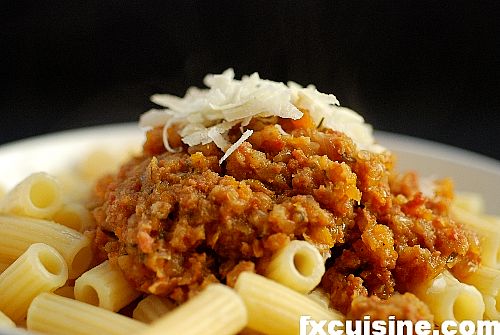 On paper this is the best pasta sauce in the world. Number 2 in the Neapolitan cuisine pantheon, made with the very best prosciutto, salami and vegetables, cooked for 3 hours, it came into this world with silver spoon in the pan. And yet, what a disappointment. I'll give it a final chance and order it in Naples some day, but this is not a recipe you'll see me doing again. However, the preparation was rather dramatic. Have a look: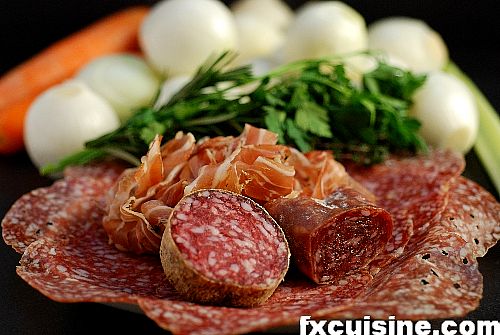 To prepare the genovese, take about 200gram of bacon, salami, prosciutto and dry sausage, a couple carrots, herbs and 1.5kg onions.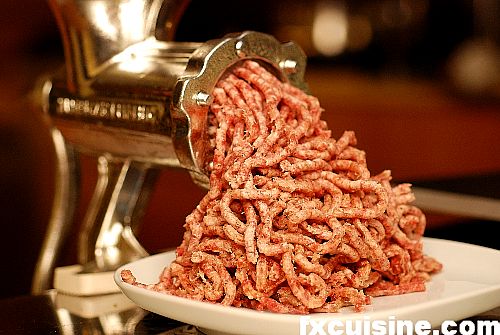 Reduce the meat to a paste, here with my brand-new, yet century-old, Porkert meat grinder bought at Dehillerin in Paris.
Proceed with the onions, herbs and carrots using the same meat grinder.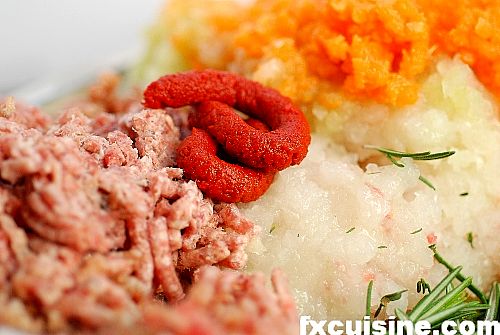 Add a drop of tomato concentrate and mix well.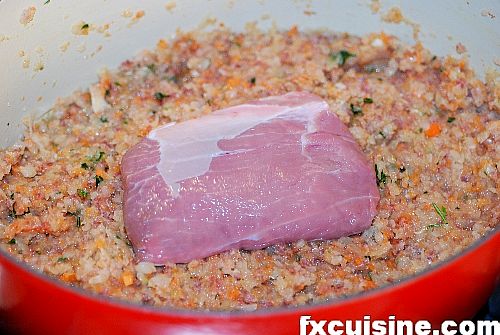 Cook for about an hour over low heat with a beef roast on top to add flavor.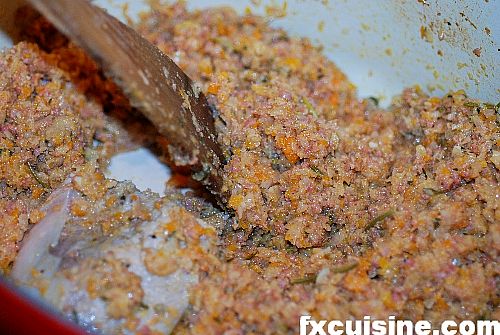 When the vegetables are cooked, increase the heat to high and let the sauce brown, moving all the time. I really don't understand why you don't start with this step but my source on Neapolitan cuisine is adamant this comes afterwards.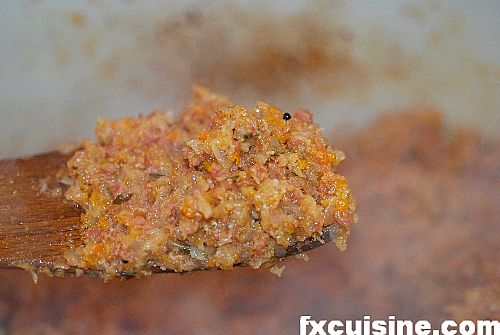 Here is what it looks like after this step.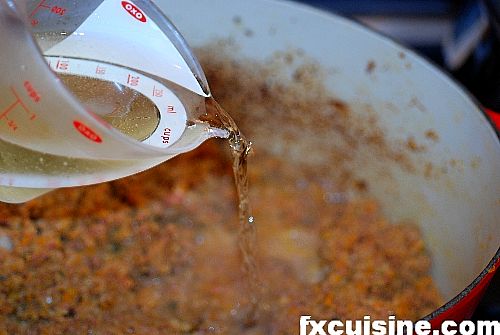 Add a glass of dry white wine gradually, letting it evaporate before adding more. Then add a cup of water and cook for a further 30 minutes.
If you want a more enthusiastic portrayal of this sauce by a Neapolitan who writes in English, have a look at this post on Il Forno.
165783 views
Related Articles

Priest-stranglers in Neapolitan Meat Sauce **
These gnocchis served in the cult Napolitan ragù sauce would be a world-famous dish if they didn't take 7 hours to cook.

Tony Soprano's Own Neapolitan Ragù **
How my friend Pasquale came to eat my Maccheroni al ragù 'like in Napoli' and fix my media room so that I could watch the Sopranos.

Pasta for the Sopranos **
How I convinced Switzerland's top custom installer to come and fix my home cinema the next day with a promise of homemade maccheroni with real Neapolitan ragù.

Pasta con l'anatra - pasta in duck sauce *
Using a whole duck to make pasta sauce is uncommon outside Italy.
Copyright FXcuisine 2023 - all rights reserved.
If you do this recipe at home please let me know how it worked for you by submitting a comment or send me a picture if you can. Thanks!