Tandoor-Roasted Pineapple Paneer Peppers Onion Salad
(page 2 of 2)
Home
>>
Recipes
A spectacular warm salad from London Michelin-starred
Tamarind restaurant
. With some inside help and after a few disasters, I managed to make it at home!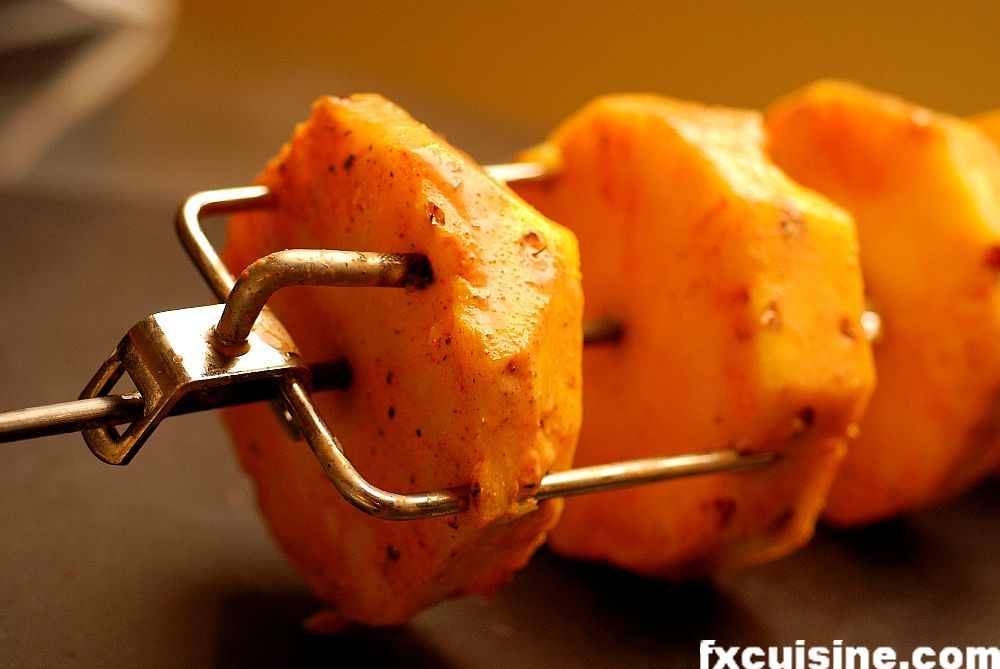 Roast the vegetable type by type 7-12 minutes in a medium-hot tandoor. Wait until there is some coloring and the edges become dark brown to black.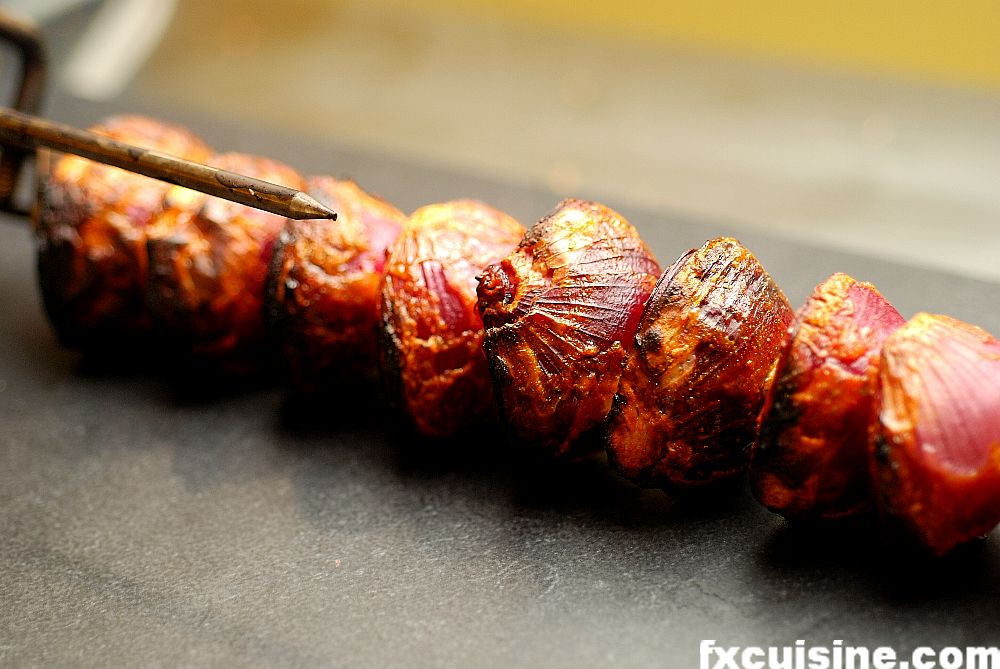 The onion seekh is ready.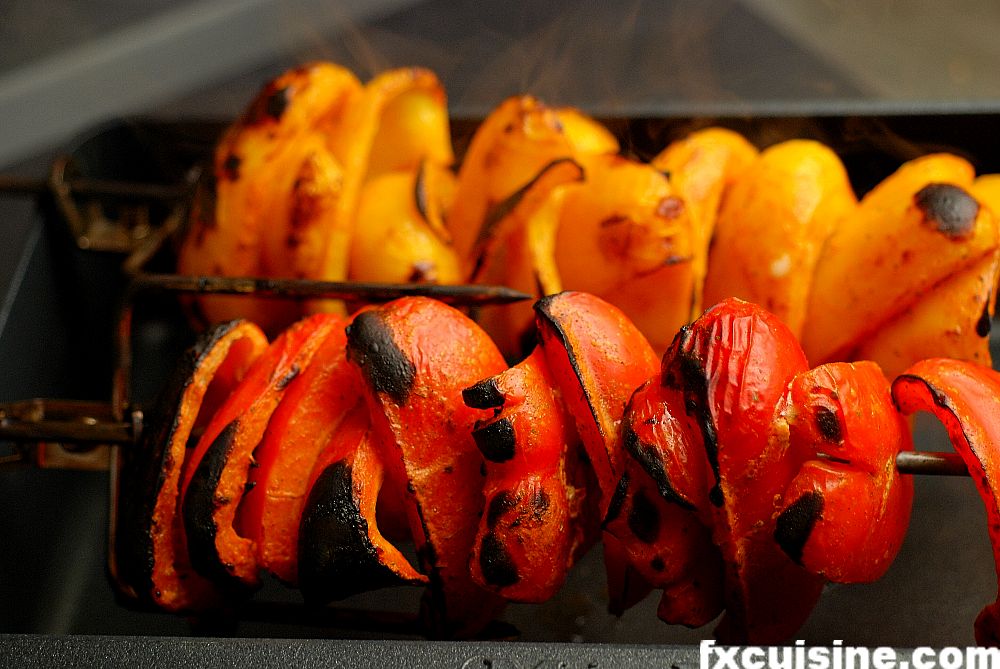 The piping hot bell peppers. Don't worry about the black patches, this is desirable in tandoor cooking and vegetables burnt on the sides are not carcinogenic. Only burnt fat is.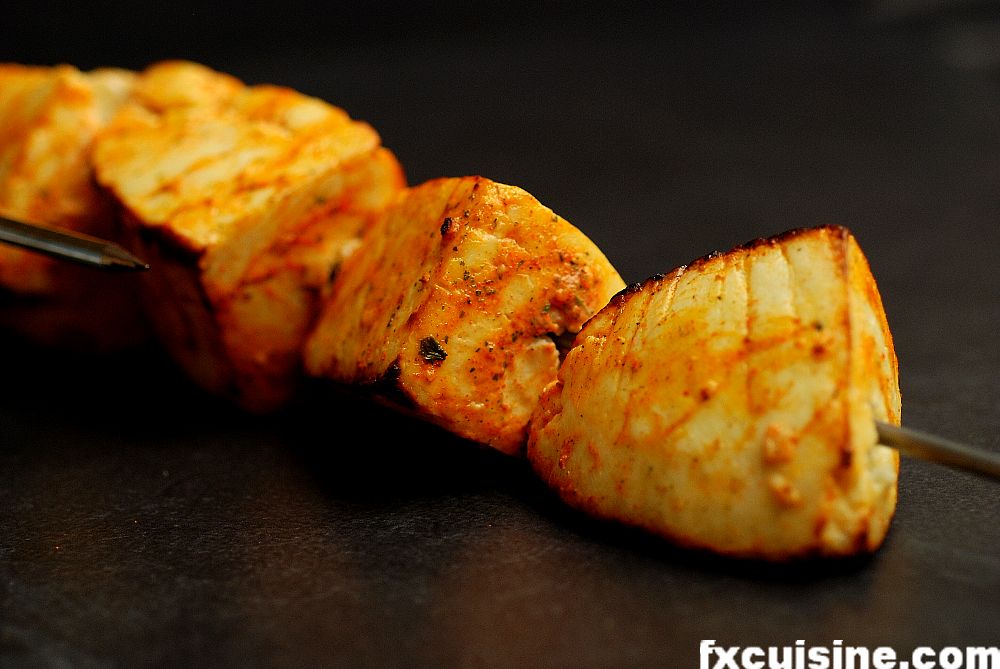 Roasting homemade fresh cheese skewered vertically in a 400°F hot oven is not risk-free. The first time I tried with feta cheese and and it all ended up in a fire in the tandoor's belly. The second time only two pieces out of six fell down. I managed to remove one with a bread seekh, lifting three stones glued to the cheese in the process. As you can see above, this time it worked fine for the four pieces that stayed with us.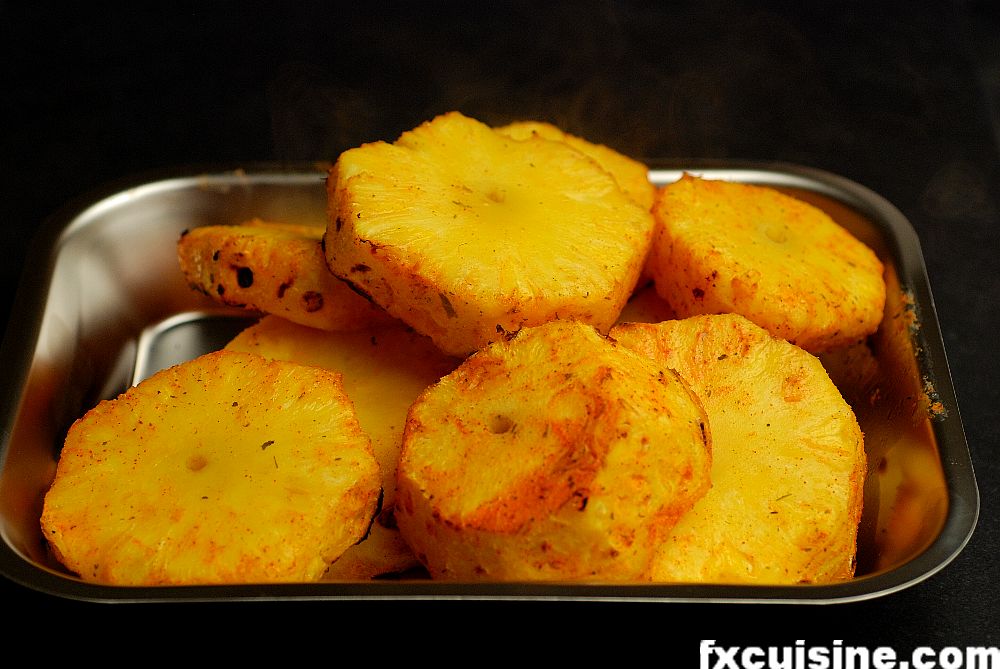 Finally the pineapple, gloriously juicy inside yet spicy and crunchy outside.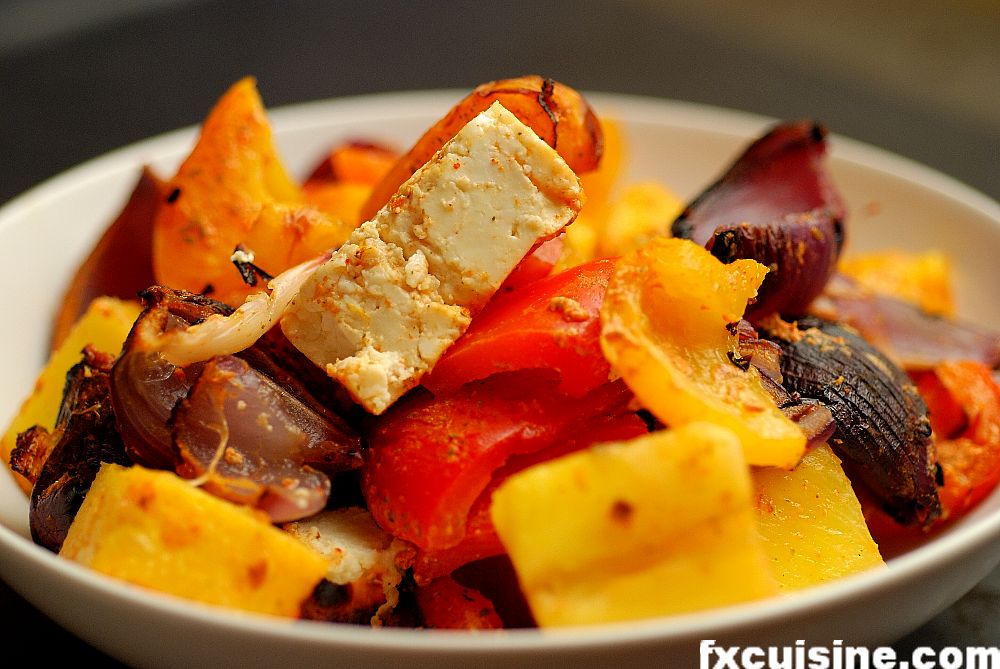 Chop everything in bite-sized cubes sprinkle with chaat masala (Indian store) and some lemon juice and coriander leaves. Serve hot with naan.
I think you could do this recipe with long skewers in a really, really hot regular oven. It wouldn't work if you lay the vegetables and fruits in a dish as their juice would reduce the temperature.
If you visit London, I warmly recommend you visit this astonishing Indian restaurant. Tamarind is considered by Indians themselves as one of the best places in England to eat high quality Indian food.
Tamarind
www.tamarindrestaurant.com
20 Queen Street
Mayfair
London W1J 5PRT
+44 (0)20 7629 3561
142006 views
Related Articles

Now that's Chicken Tandoori * Popular
Make chicken tandoori better than any Indian restaurant - just watch me.
Copyright FXcuisine 2023 - all rights reserved.
If you do this recipe at home please let me know how it worked for you by submitting a comment or send me a picture if you can. Thanks!