Creamy Agliata Verde
Home
>>
Recipes
This traditional recipe from the confines of Italy and Switzerland brings together the delicious full fat creamy tomme with a unique Alpine herbal pesto.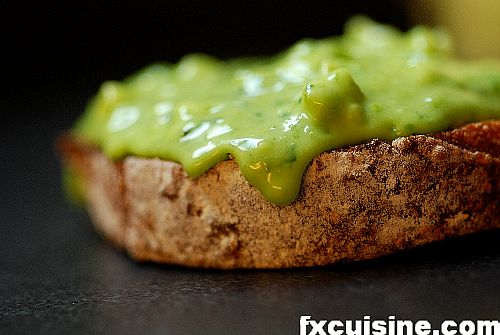 This traditional Italian recipe from the French-speaking part of the Italian Alps, around Aosta, is as simple as it is intriguing. And with such stunning colors your guests are bound to remember it!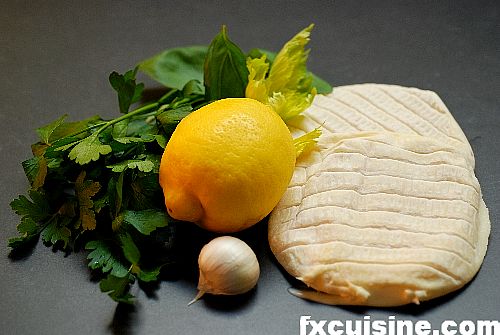 Tomme Agliata
200gr creamy cow milk cheese
1-2 garlic cloves
1-2 tablespoons lemon juice
10 fresh leaves basil
5 fresh celery leaves
30 gr fresh parsley
a drop of olive oil
salt and pepper
bread

Here I used two of our glorious Swiss tommes, but you can use any similar cheese. You want something so creamy that a river of cheese will flow as soon as you cut the crust. Although you could do it with Camembert or Vacherin Mont d'Or these would have too strong a taste by the time they are runny enough. The Italian recipe calls for robioletta or toma delle Langhe.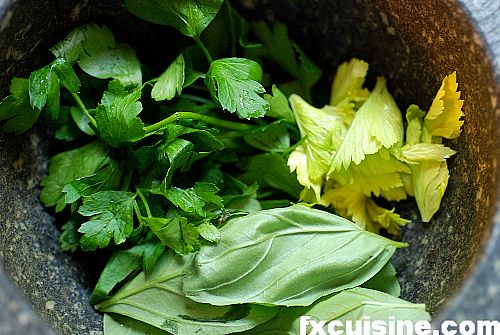 In a mortar pound the herbs and garlic to a paste. I recommend you add the garlic gradually as it can overpower the delicate taste of the herbs rather quickly. You can always add more later.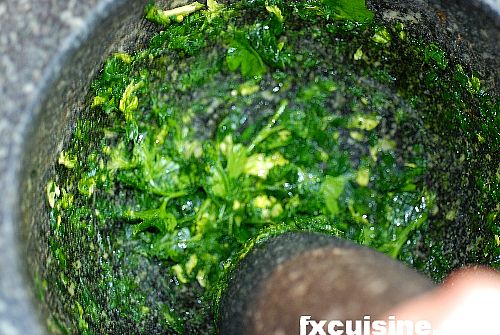 Add the lemon and oil and mix well. You need to a balance between the ingredients so do this gradually and taste each time until you are pleased with the result.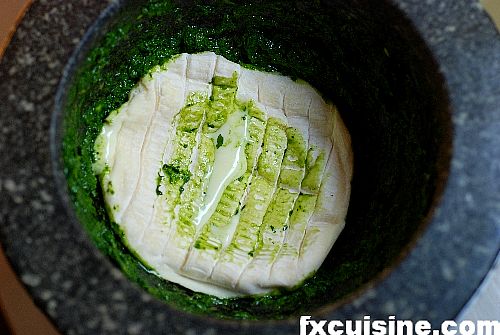 Add the cheese with the crust on if really soft.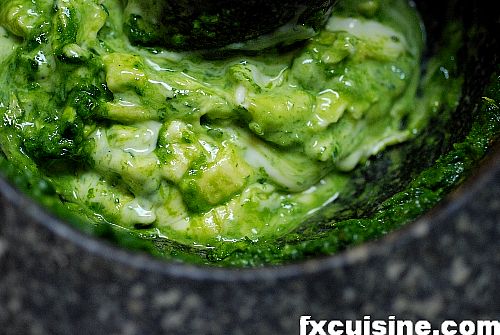 Pound and enjoy the beautiful color.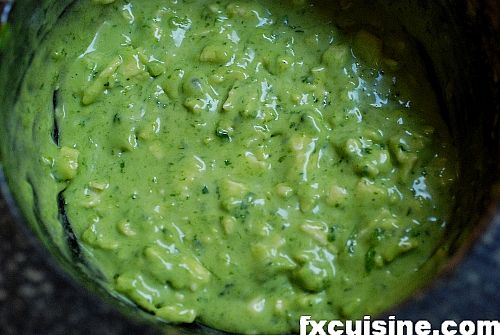 Taste once again and correct the balance by adding more salt, pepper, lemon, garlic or oil.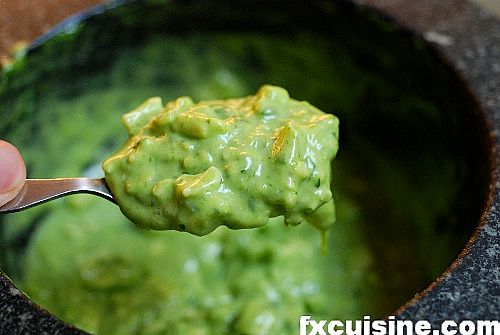 Leave in the fridge until one hour before serving. You can serve it in the mortar and let guests dip in with a common spoon and spread it over grilled bread, or prepare little toast with the magical green mixture on top.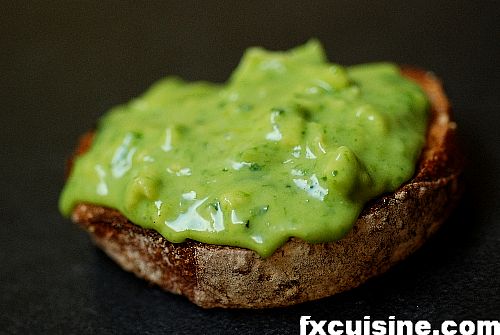 This is a very creamy, unusual spread with one of the most beautiful green color I've ever seen in my kitchen. Don't serve more than 50gr per person as the cheese contains quite some milk fat. There is great potential in this recipe to play with the herbs. I would love to incorporate wild celery leaves and some other Alpine herbs.
This very original and yet traditional Alpine pesto comes from a respected Italian cookbook, Le ricette regionali italiane by Anna Gosetti della Salda. In the book the recipe is called Agliata Verde Monferrina. I discovered this rather famous treatise in a book about French politicians' food habits, but Qu'importe la bouteille, pourvu qu'on ait l'ivresse? Who cares about the bottle provided we get high?
89313 views
Related Articles

Magical Italian Pesto Soup ***
This legendary Italian and French traditional vegetable soup is turned into an elixir of long life by mixing in fresh pesto. A cult summer delicacy ready in under an hour.

Authentic Sicilian Pasta With Broccoli ** Popular
This traditional Sicilian recipe brings together North African and Italian culinary traditions. A cult dish!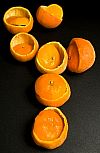 Sicilian Tangerine Sorbet **
Extraordinary sorbet served in the shell for a spectacular dessert suited for the calorie conscious vegetarian and the truffle-eating epicure alike. With no cooking and no ice cream machine required, this is an offer I can't refuse.


Pear, Walnut and Gorgonzola Bruschetta **
This traditional garnished grilled bread is Italian cuisine at its best. Utter simplicity based on excellent ingredients, around a time tested formula. Food for the gods.

Halloween Pumpkin Risotto **
Serious gourmet traditional pumpkin risotto from Lombardy (Italy) anybody can cook in under 40 minutes.
Copyright FXcuisine 2023 - all rights reserved.
If you do this recipe at home please let me know how it worked for you by submitting a comment or send me a picture if you can. Thanks!