Black Squid Ink Rice
(page 2 of 2)
Home
>>
Recipes
This traditional poor man's paella makes for a stunning dish all dressed in black. Arroz Negro is one of the humble glories of Spanish cuisine.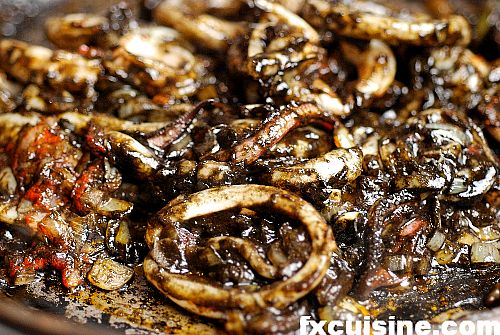 Mix thoroughly and bring to a boil.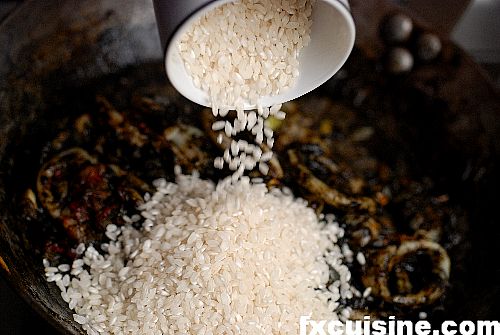 Add the rice.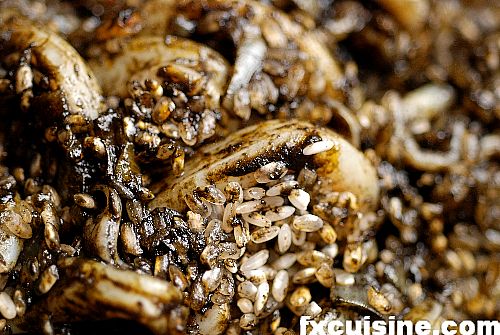 Mix everything and set your timer for 12 minutes.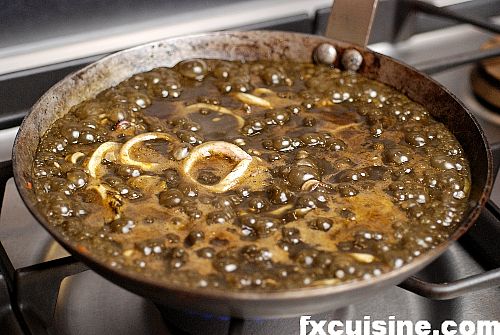 The rice is cooked when it has absorbed all the liquid but is still slightly crunchy. Add some more water if needed.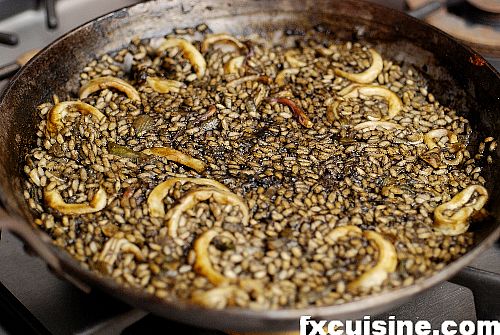 I like to let the rice develop a nice crust by leaving it a few more minutes on a very low heat with no liquid. In Spain, paellas are sometimes served so crusty that you can literally carry the pan like a suitcase.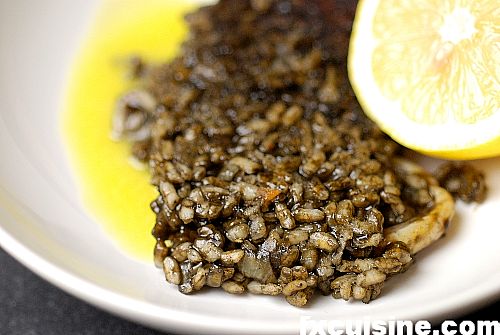 Serve sprinkled with chili powder, lemon juice and an aliata made by emulsifying the remaining garlic with a little salt, a tablespoon of water and half a cup garlic oil in a mixer. This makes for a very strong sauce you can dispense with.
258897 views
Related Articles

Pakistani Lamb Pulao *
This extraordinary dish is served on special occasions in Pakistan and Northern India. See how it's made from fresh spices and then cooked in the oven.
Copyright FXcuisine 2020 - all rights reserved.
If you do this recipe at home please let me know how it worked for you by submitting a comment or send me a picture if you can. Thanks!