Indian Watermelon Curry
Home
>>
Recipes
This unusual curry turns bland watermelons into a spectacular and quickly prepared original and authentic Indian curry.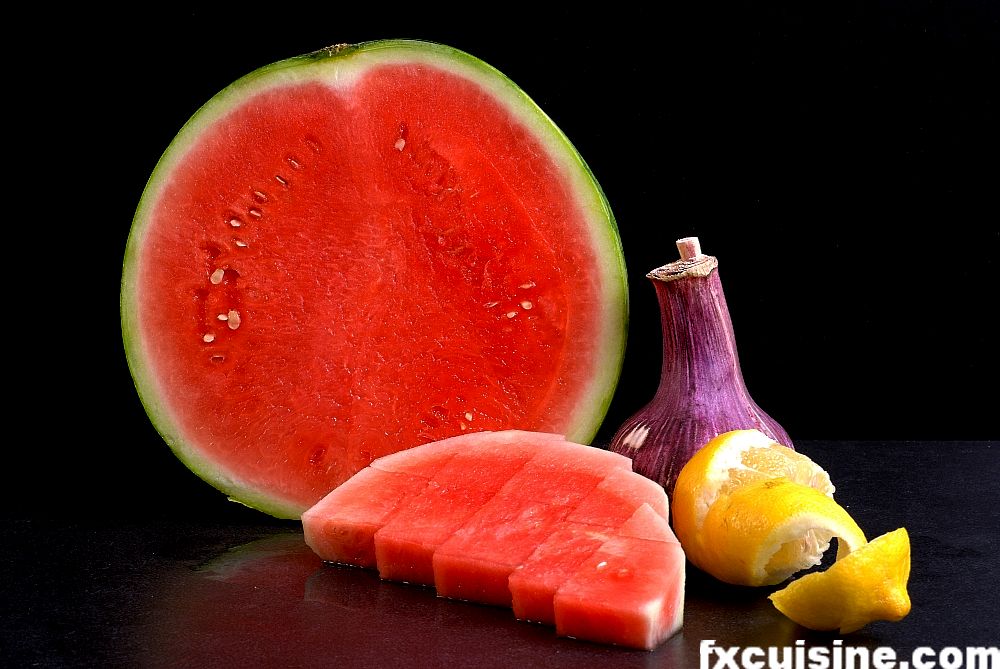 You will read many curious traditional indian recipes, but this one from Camellia Panjabi 50 Great Curries of India immediately caught my fancy. A savory watermelon curry, no less.
I tried it last night and it works wonderfully - tasty, light and refreshing, and very easy to cook. See for yourself!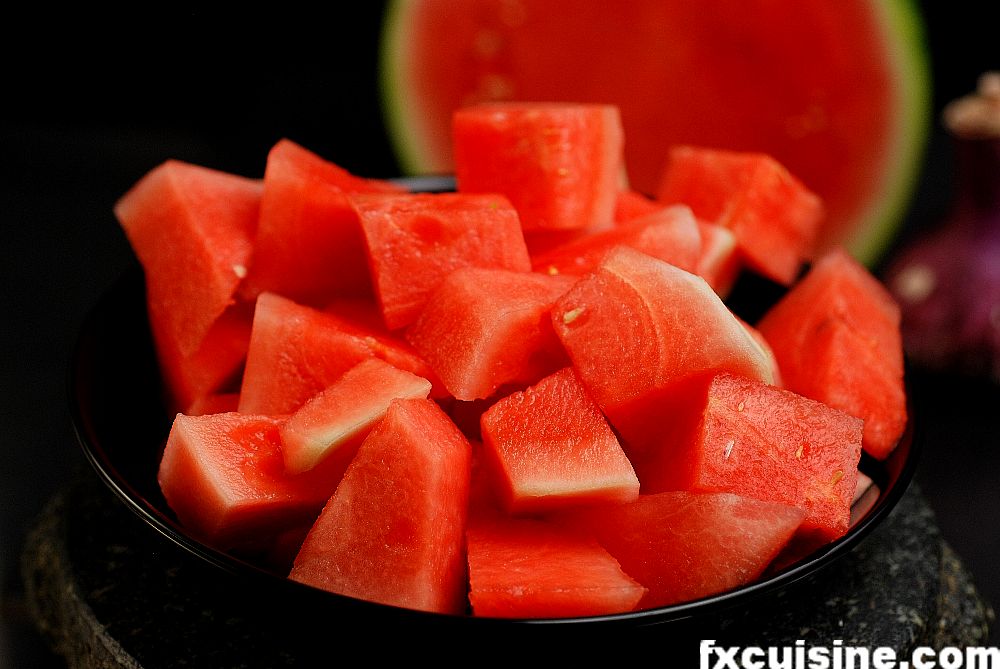 Watermelon Curry
A savory curry by Camellia Panjabi
Half a small watermelon
4 garlic cloves
1 pinch turmeric powder
1 tsp cumin seeds
1 tsp coriander seeds
1 tsp hot chili powder
salt
1 lemon
1 pinch sugar
Peel the watermelon and cut the flesh into bite-sized cubes.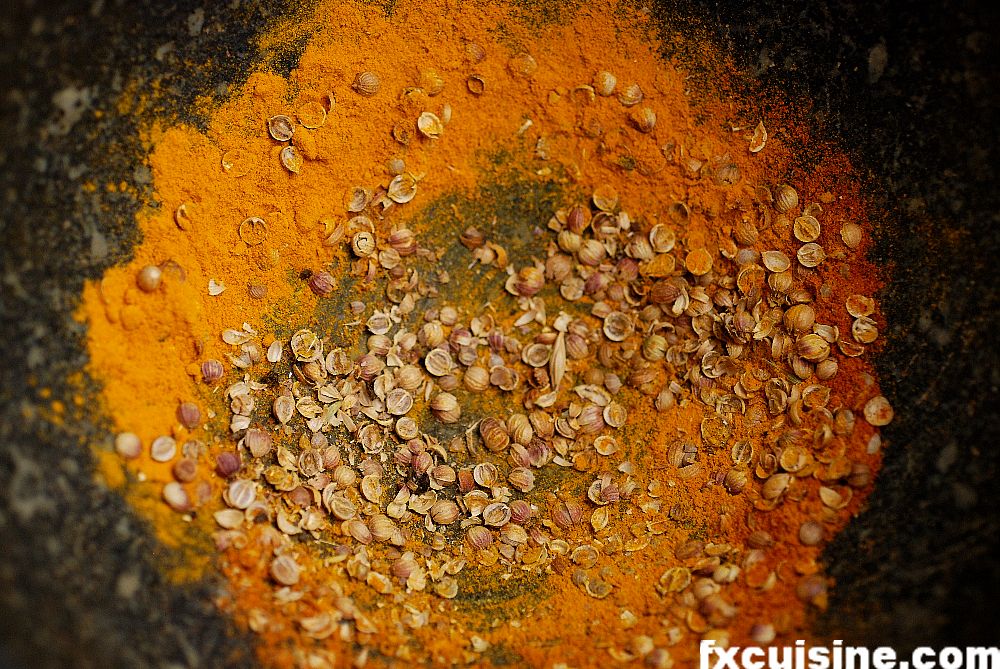 In a mortar grind together coriander seeds, salt, turmeric and chili.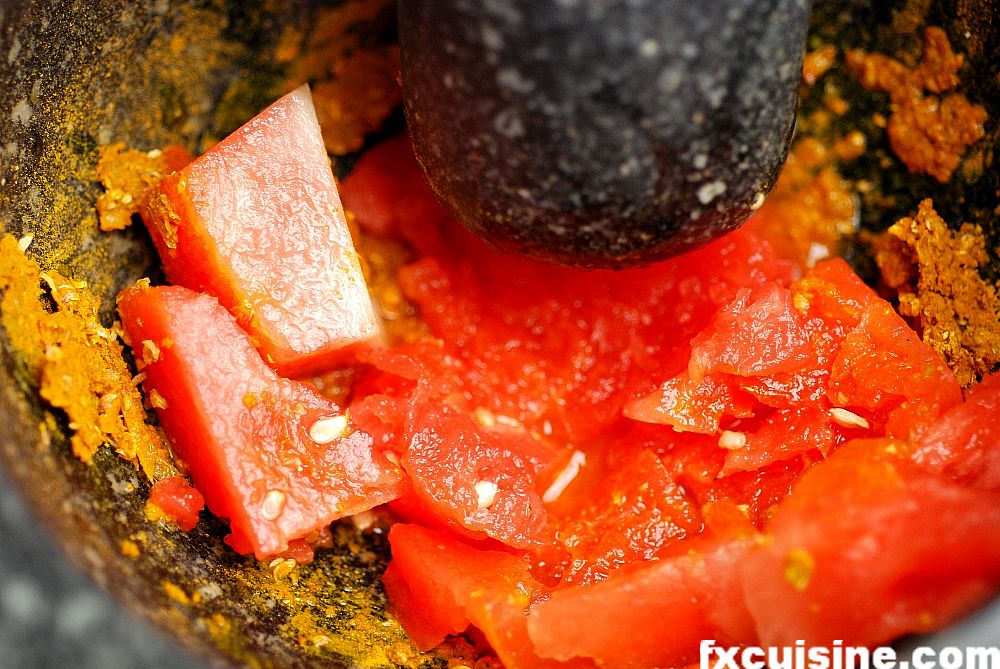 Add the crushed
garlic
and
a cup watermelon cubes
to the spices.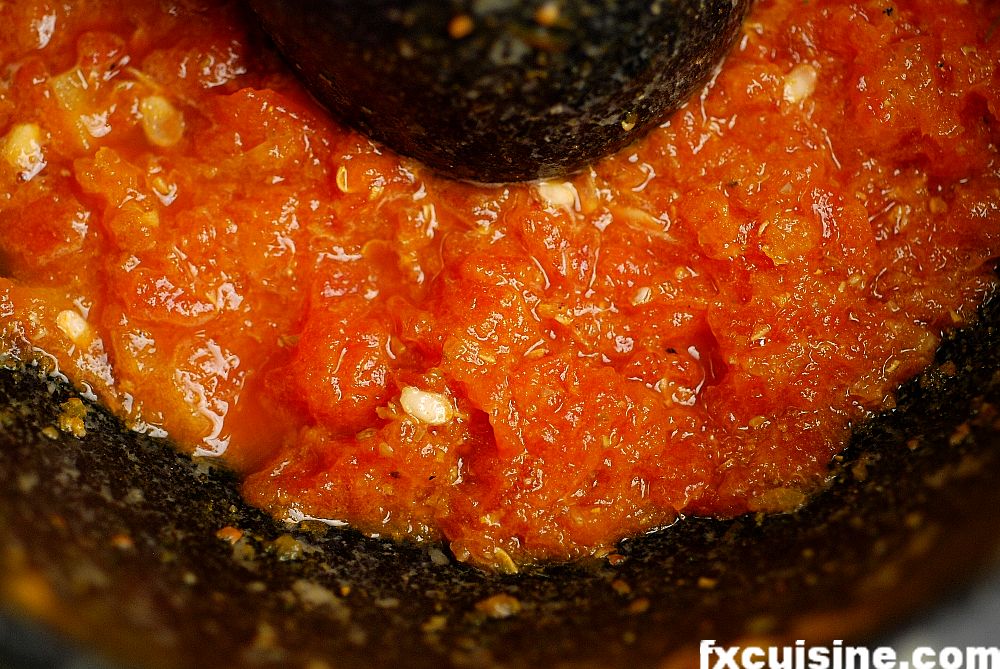 Mash everything to a pulp. This is very fun to do!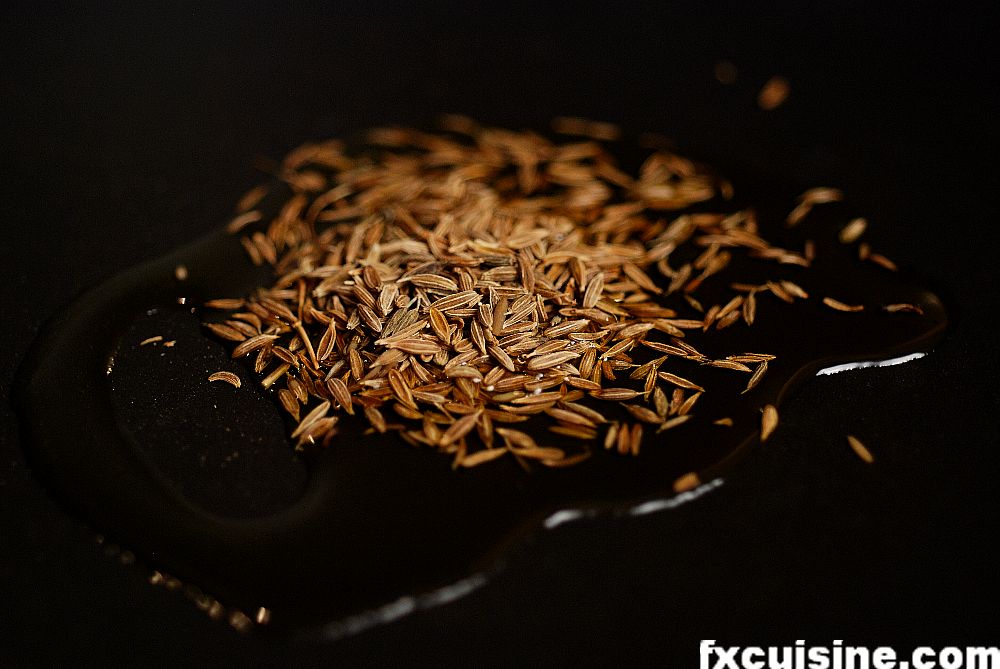 Fry the
cumin seeds
in a little
oil
a deep frying pan. Wait until they start to
smoke
before moving on to the next step.
...