Das 300-Minuten-Ei
(Seite 2 von 2)
Home
>>
Rezepte
Für dieses traditionelle nordafrikanische Gericht muss man frische Eier 5 Stunden lang bei 100° C im Ofen backen. Das Eiweiß wird dann braun und erhält einen nussigen Geschmack.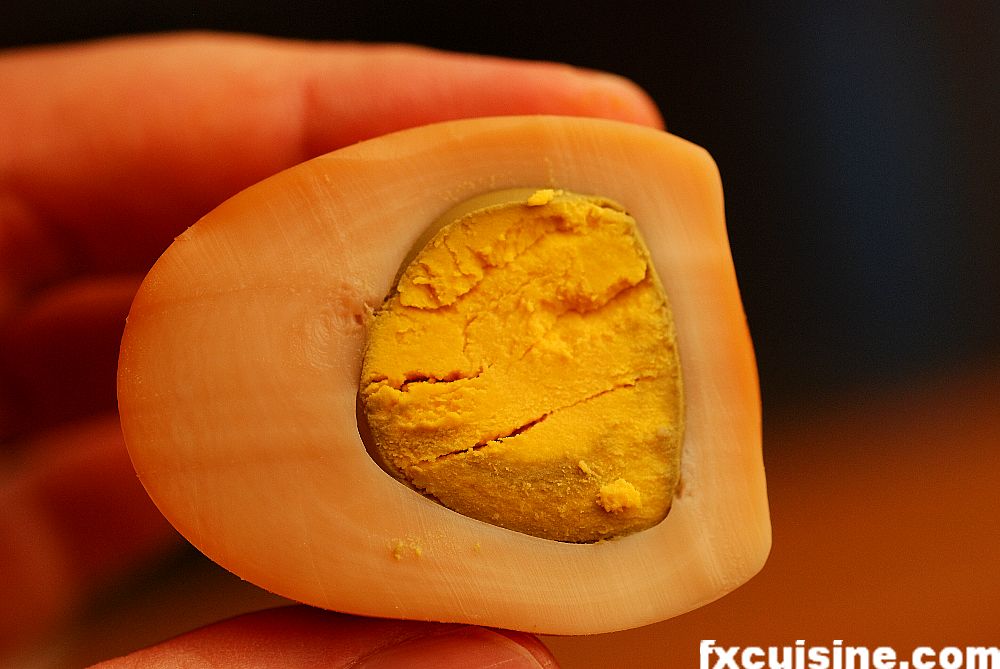 Kein herauslaufendes Eigelb bei diesem Ei, dafür hat das Eiweiß ein nussiges Aroma angenommen. Eine ganz neue Welt für Eierliebhaber!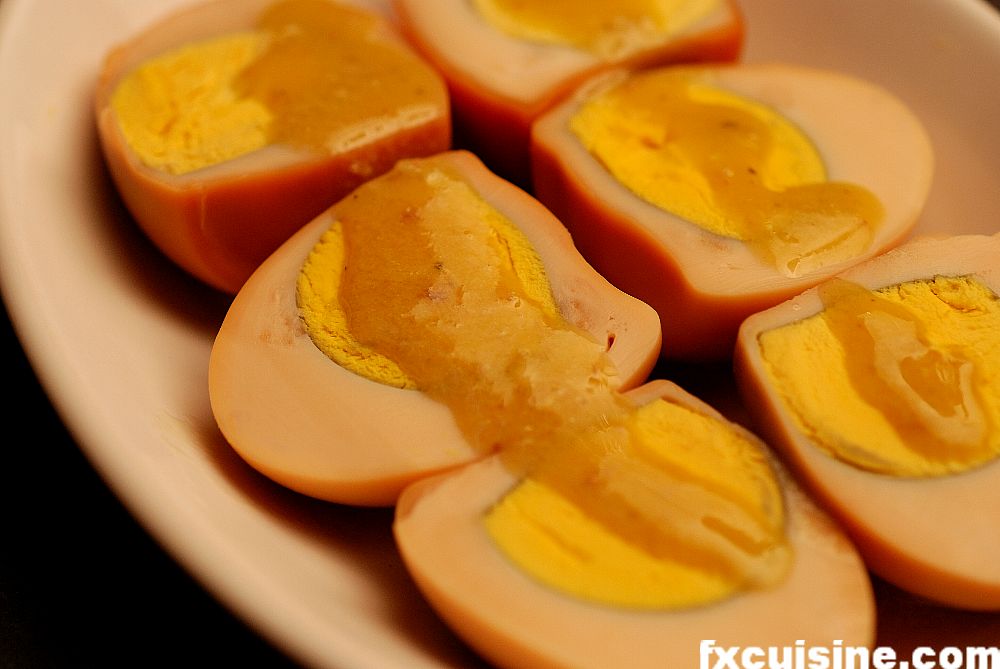 Serviert werden die Eier entweder als Ganzes oder als Eihälften - am besten schmecken sie mit der traditionellen sephardischen Soße, die aus einer Knoblauchzehe, ein paar gesalzenen Anchovisfilets, Zitronensaft und Pfeffern gemacht wird. Dann mixen und anmachen mit Olivenöl, wie auf dem Bild zu sehen ist.  Eine unvergessliche Vorspeise!
 Dieses ist eines der vielen fabelhaften Rezepte aus dem Buch  The Slow Mediterranean Kitchen: Recipes for the Passionate Cook
von Paula Wolfert, ein Pflichtkauf und Gewinner des Best-Cookbook-of-the-Year-Beard-Preises.
update:
Verschiedene Leser haben dieses Rezept bei sich ausprobiert und mir Bilder geschickt. Hier sind einige davon: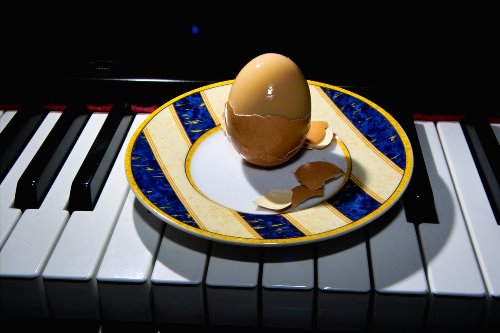 Dieses Bild hat mir eine niederländische Dame geschickt, der dasRezept extrem gut gefallen hat: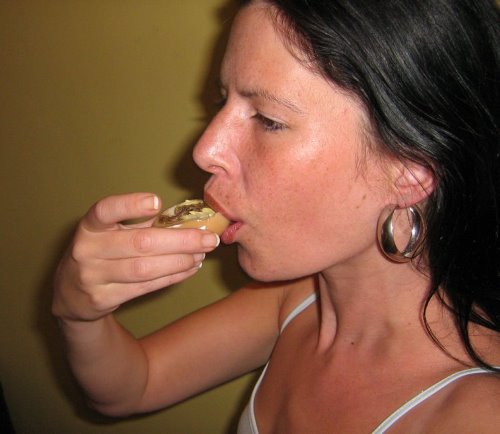 Probier es auch bei dir zu Hause aus und schicke mir eine E-Mail an fx AT fxcuisine PUNKT com!
590728 gelesen
Copyright FXcuisine 2018 - all rights reserved.
If you do this recipe at home please let me know how it worked for you by submitting a comment or send me a picture if you can. Thanks!