May I eat your shrimp shells?
Home
>>
Experiences
Shrimp shells
are served as
crispy appetizers
in Japan. You can buy tiny
dried whole crabs
to use as peanuts. I was coerced into trying and will be back for more!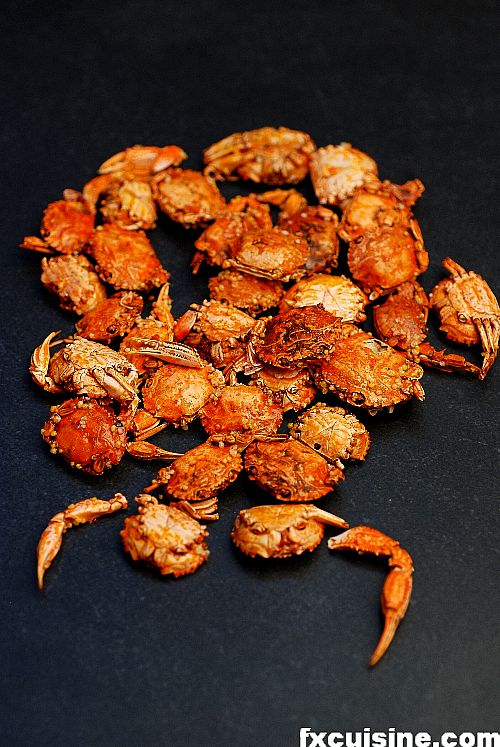 When the teppanyaki chef handed me the grilled empty shrimp shells I knew I couldn't refuse to taste it. We had been wondering for a while what he was doing with those huge empty shells, now that we had eaten the good and only edible part of the shrimp. But he kept fiddling with it on the grill, a drop of oil, then some batter, flatten with the knife. And then he handed us the shells with a smile.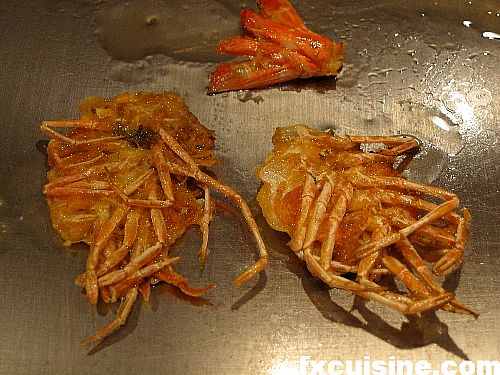 Tokyo Imperial Hotel's teppanyaki is one of the city's best, and we felt lucky to be allowed to book. Not a place where you'd want to offend the chef, who cooks for you and you only right across the bar for an entire hour. So we ate the shells. They explode into a million tiny little iodized flakes the minute you close your mouth. Very tasty in fact. And extremely crispy.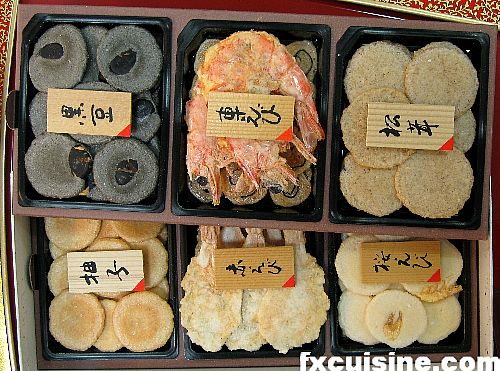 One of the many intriguing delicacies sold in Tokyo's department stores food marts are boxes crackers whose composition no tourist can hope to understand. Not that they would want to. I managed to recognize the flattened shape of a grilled and dried in-the-shell shrimp.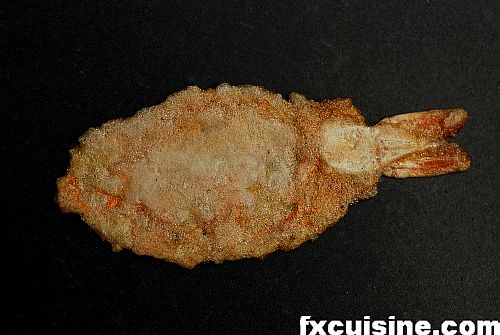 Some boxes are more forthcoming as to how it's made: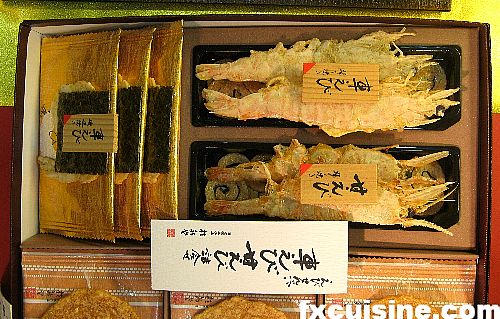 Japanese airports sell loads of strange snacks for soon-to-be-homesick Japanese travellers. I bought a large bag of tiny little dried crabs. With their shells on.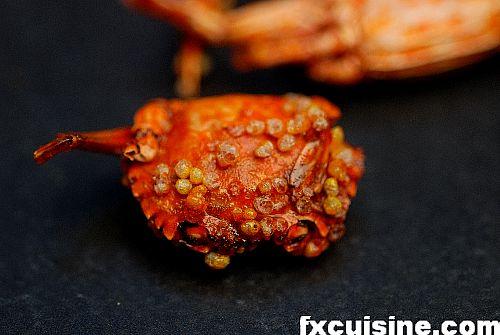 I'm not sure about what the yellow bubbles on the shells are, and I don't want to know. But if you are in Japan, you have to try the in-the-shells shrimps at least once.
225004 views
Copyright FXcuisine 2023 - all rights reserved.
If you do this recipe at home please let me know how it worked for you by submitting a comment or send me a picture if you can. Thanks!