Black Squid Ink Rice
Home
>>
Recipes
This traditional poor man's paella makes for a stunning dish all dressed in black. Arroz Negro is one of the humble glories of Spanish cuisine.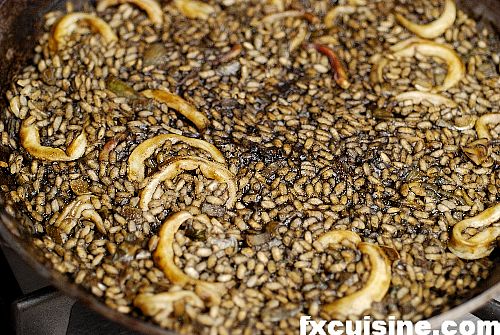 God I love squid ink. There is something magical about this pitch black liquid that brings both a unique color to a dish and a refined iodized flavor. And yet, until last week I thought you just couldn't find squid ink at all in my location. And then bang, in one day I found two shops who sell those little squid ink bags marked Tinta de Calamar on one side and Nero di seppia on the other. Spanish and Italian, the two countries who use this delicacy. You can even order squid ink off Amazon.com now.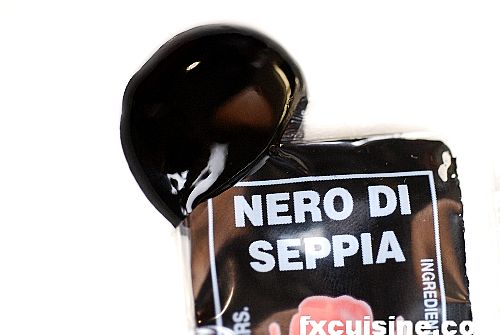 Spanish Squid Ink Rice
Serves 4 as a main course
2 cups Spanish paella or parboiled rice
4 cups fish or chicken broth
4 small onions
2 tomatoes or 1/2 cup tomato purée or tomato concentrate
2 squids
8 cloves garlic olive oil
2 bags squid ink
1 lemon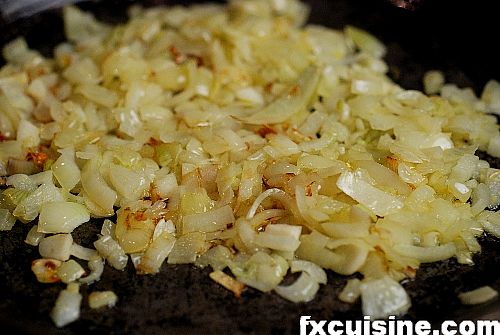 In a large cast iron pan fry coarsely chopped onions and two cloves garlic in a little olive oil. Heat the broth separately and chop your squids in little rings.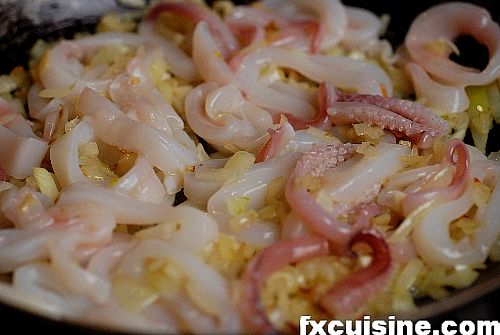 When the onions are nicely browned, add the squid rings. Continue to sauté over high heat until the squid rings are white and no longer translucent.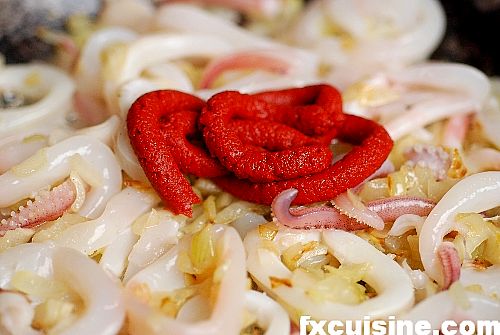 Add tomatoes, broth, and squid ink.
...