Persian Jeweled Rice
Home
>>
Recipes
Spectacular recipe fit for a king, this Persian rice is adorned with beautiful dried fruits and nuts that turn it into a jewel. Really memorable!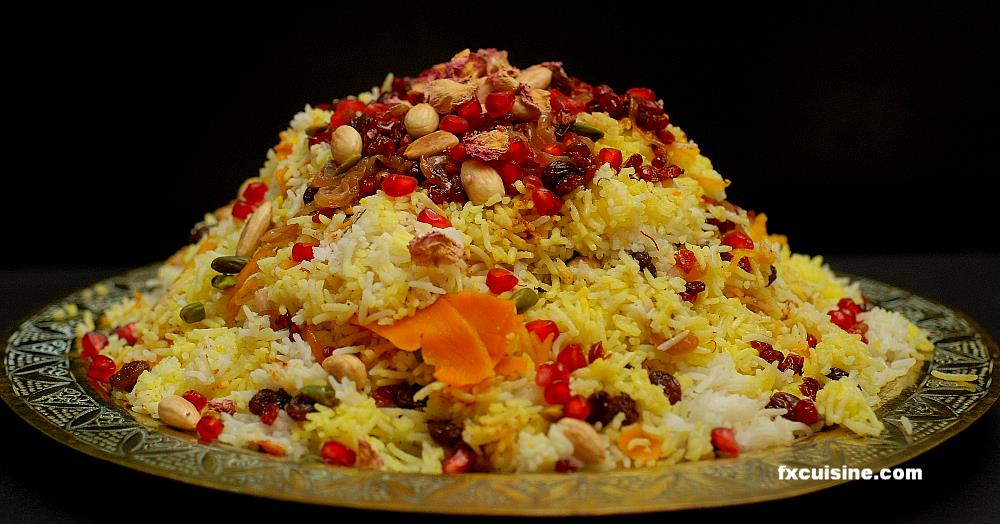 Rice doesn't get much better than this. Easier to prepare than Fatet Lamice, it is much more delicate, a crown jewel in the thousand year old Persian cuisine. This rice is served at Persian weddings. It is the king of rices and the rice of kings. If you are serious about rice you owe it to yourself to try this at least once in your life.
Persian Jeweled Rice Javaher Polow
For 6 as a royal side dish
3 cups Basmati rice
2 organic oranges
1 large carrot
1 cup dried barberries
1/2 cup raisins
1 onion
1 cup blanched whole almonds or almonds and pistachios
2 tbsp cinnamon
1 tbsp cumin seeds
2 tbsp dried rosebuds
3 tbsp green cardamom pods
pinch of saffron diluted in 1 glass water
150 gr butter
2 tbsp yoghurt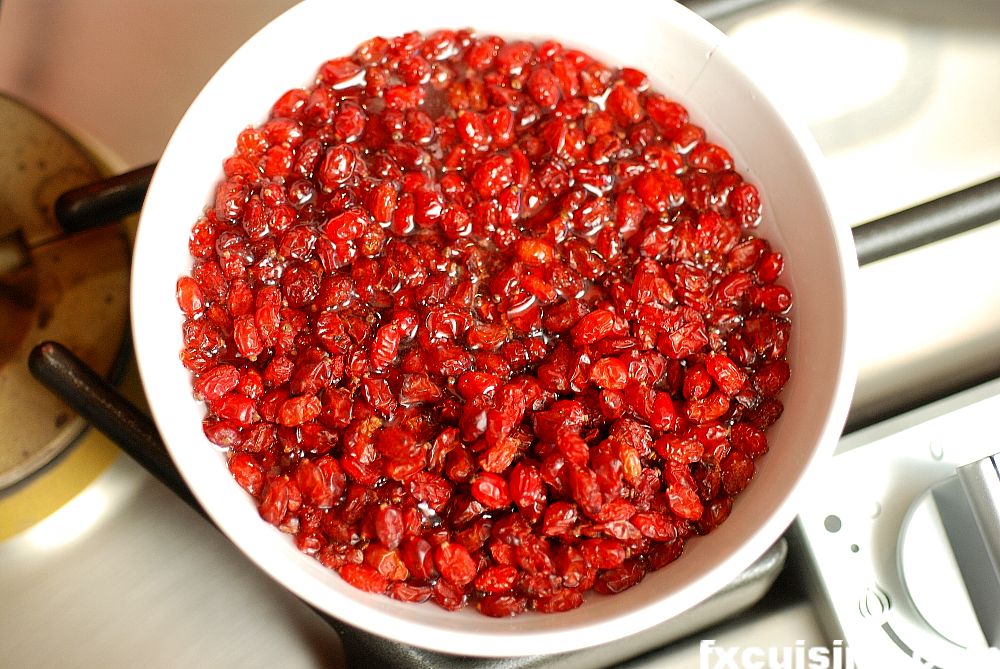 Barberries (Berberis, Úpine-vinette) are dried tart berries with an intense red color. They become stale and dark after a few months so you could substitute them with fresh pomegranate seeds and keep, in my opinion, with the dish's spirit.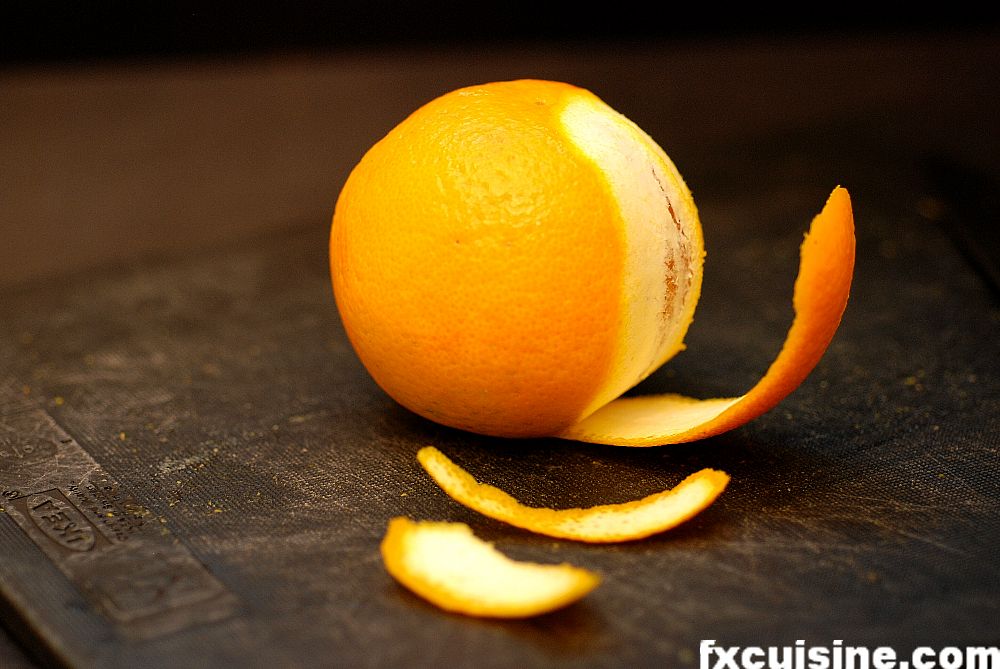 Cut the rind of an
orange
in long strips. Try to leave out as much of the bitter white underlayer as possible. Use an
organic orange
or you'll eat the pesticide, soap and wax found in the rind of regular oranges.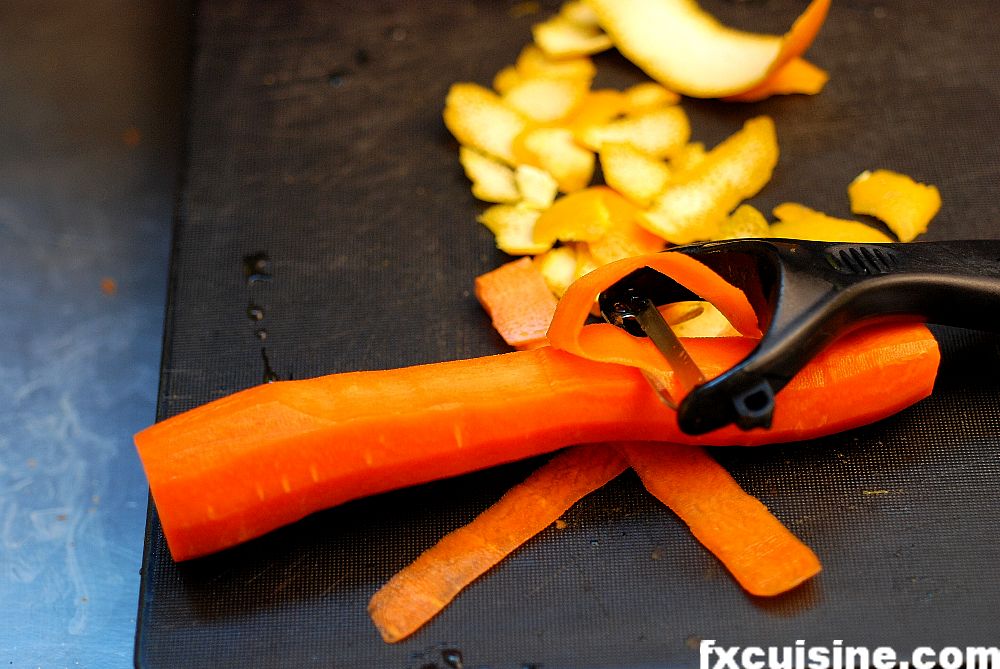 Peel a large carrot and continue to peel the flesh to obtain long, flat carrot strips. You can also use a very flat knife with a very steady hand or a mandoline.
Cut the orange strips sideways into tiny sticks. These will stand out on the rice like tiny orange jewels. You could also cut them in diamond shapes - that would be in the dish's spirit.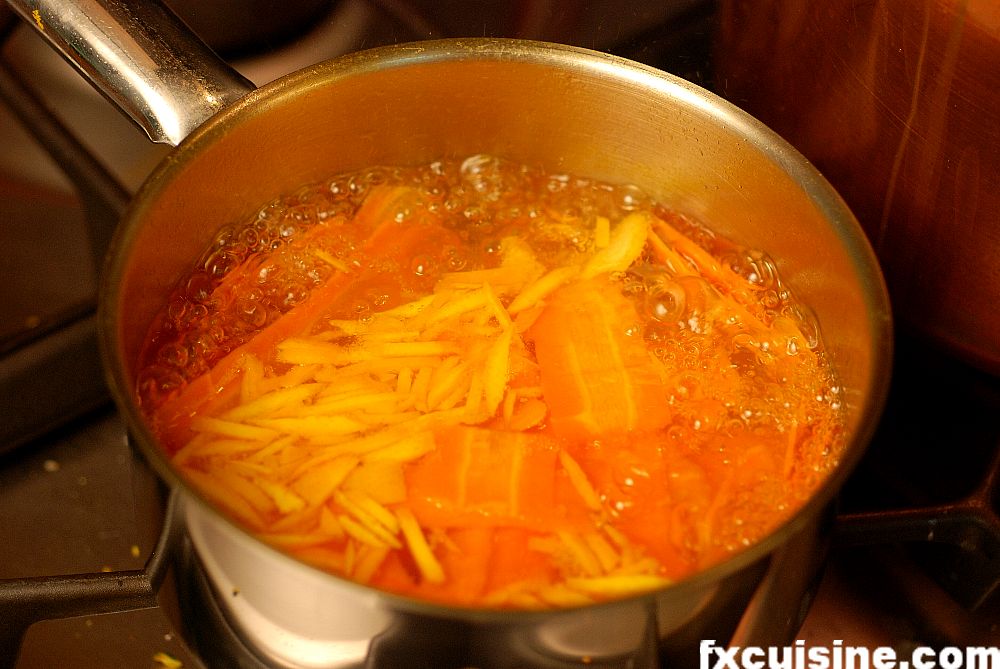 In a small saucepan combine the orange rind with 3 cups water and bring to a boil. Strain. This step helps getting rid of the rind's bitterness.
Combine one cup sugar with one cup water (picture), bring to a boil and add both orange rind and carrot strips. Boil gently for 10 minutes, strain and reserve. This process partially candies the orange and carrot.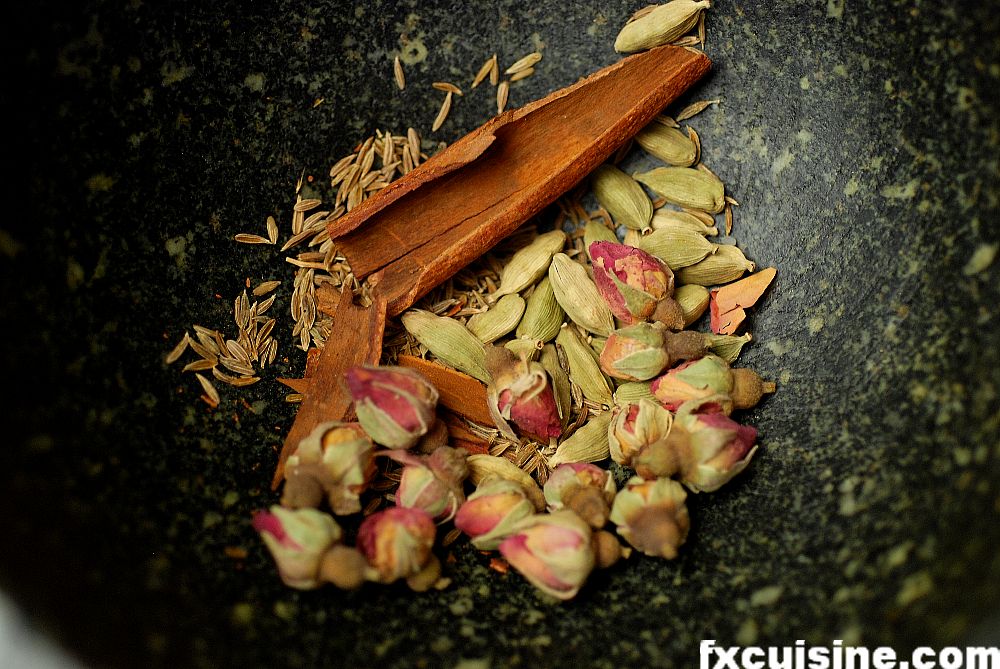 Jeweled rice called for a magical spice mix called advieh, which you can easily make by grinding together 2 part cinnamon, 1 part cumin seeds, 2 part rose petals and 3 part cardamom pods. Remove the pods. Here I used spices bought at Istanbul's spice market. The resulting powder is intensely fragrant.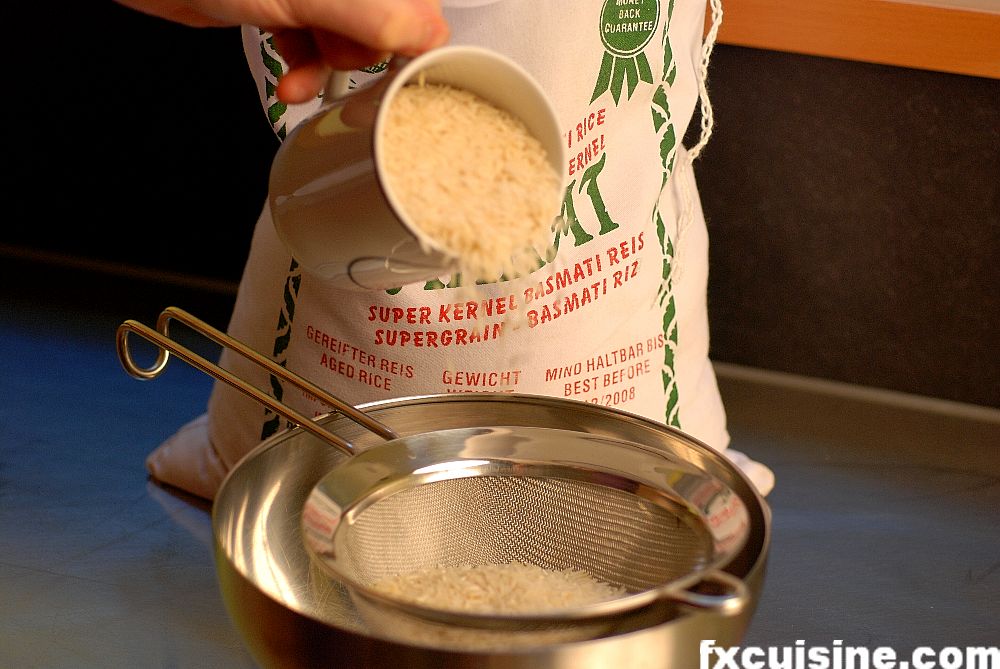 Wash the rice in twice its volume in water, wash and strain. Do this as many times as needed for the water to be totally transparent. like for the Pakistani Pulao, This process gets rid of the microscopic rice dust that would turn your royal dish into Vietnamese sticky rice. It takes only a few minutes.
Boil the rice in salted water until it softens but remains slightly crunchy, 9-12 minutes. Stir to ensure grains are fully separated, strain and reserve.
Melt 2 tbsp butter in a large pan with a tight fitting lid. This is important as it will prevent the rice crust from sticking - add more rather than less. Mix 4 tbsp of the partly boiled rice with 1 tbsp yoghurt and a drop of saffron water. Spread this mixture in a layer at the bottom. It will turn into a delicious golden crust, the hallmark of Persian rice dishes.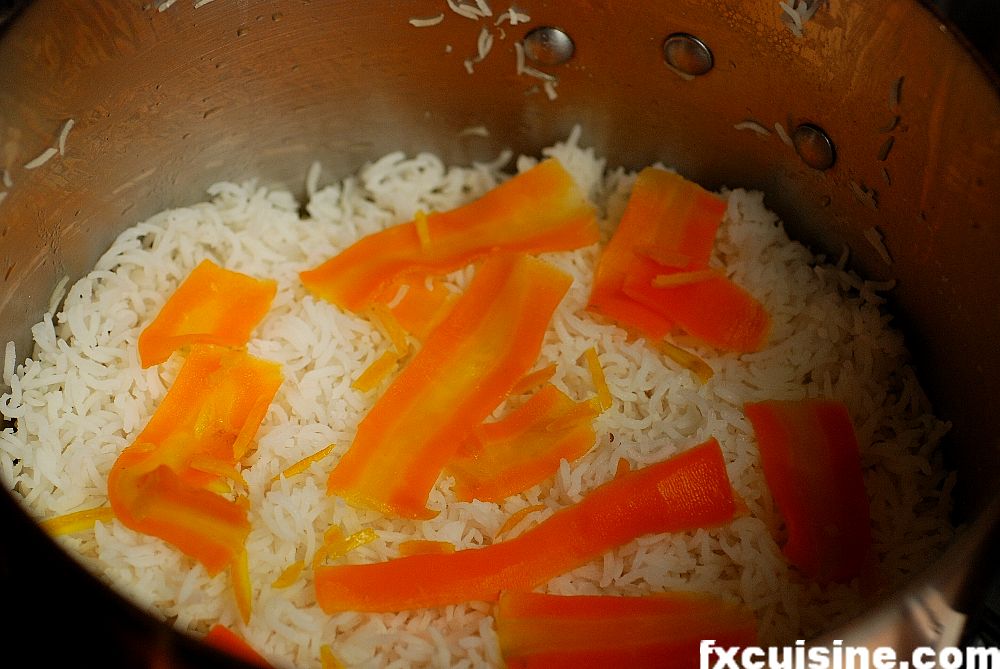 Cover the rice-yoghurt layer with two ladles of rice and add a fourth of the orange-carrot strips. Sprinkle some advieh (the spice mix) on top, and add another layer of rice and continue like before until you run out of ingredients. Try to shape the rice into a hill inside the pan so it will have room to expand.
...