Bubble gum ice cream
Home
>>
Recipes
This ice cream by
Alain Ducasse
is flavoured by the king of the French bubble-gums, the
Malabar
.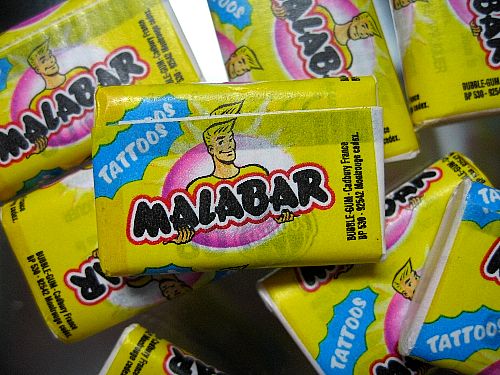 I was finishing lunch at Alain Ducasse's Spoon and Wine restaurant in Paris when the waiter brought some ice cream - the day's special. I took a spoonful in and nearly coughed. Such an intense taste. So familiar. But what was it? I had a friend take a bite and we pondered for 15 minutes. Finally my friend said, 'It tastes like Malabar on steroids'. The waiter confirmed. 'But how do you get the taste, you buy some liquid from the factory?'. The waiter explained they cooked actual bubble gums in milk for an entire night at a very low temperature.
I know bubble gum does not sound like too much of a gastronomic ingredient, but if Ducasse used it, it must be good enough for me, right? Armed with this culinary excuse I started looking for a recipe.
Here is the one I found, it works great, you do not have to cook it for an entire night and I'm confident it will work with other bubble gums. But try it with the malabars if you can, they are made by Cadbury France and have been a hit since 1958. And the French are very particular about their food.
Take 70 grams of Malabar bubble gums or about 10 Malabars.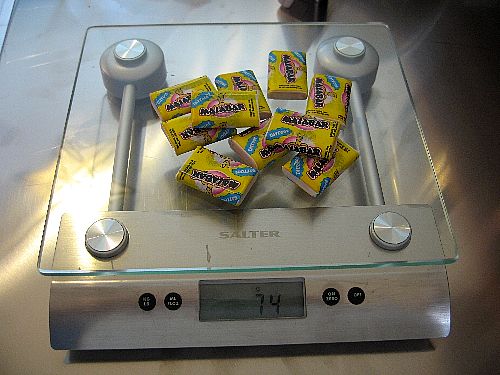 Remove the papers (really). You can cut them in little cubes to get more flavor, or put more Malabars.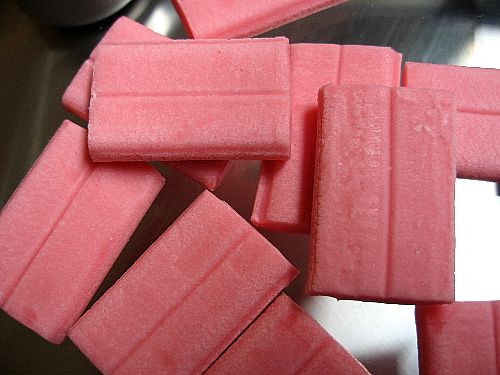 Mix a cup (240ml) of cream with a cup (240ml) of milk in a saucepan, and bring to the boil.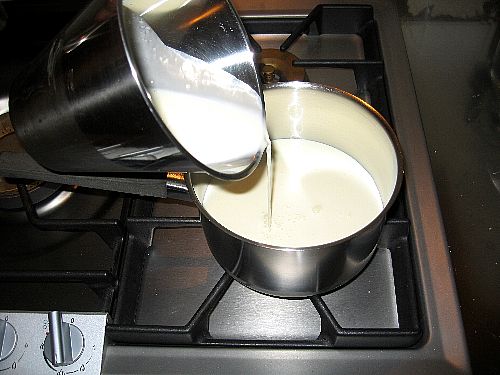 Remove from the fire and add the bubble gum. Leave for 10 minutes or longer if the taste is not strong enough.
...