Bubble gum ice cream
(page 2 of 2)
Home
>>
Recipes
This ice cream by
Alain Ducasse
is flavoured by the king of the French bubble-gums, the
Malabar
.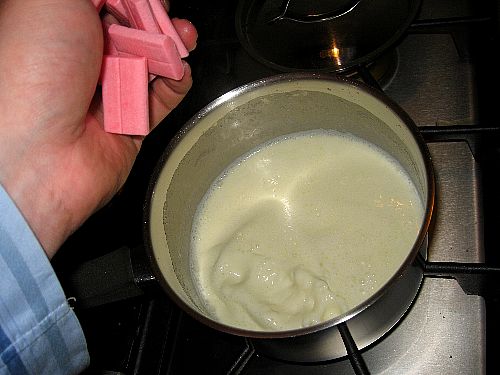 Pass the liquid through the finest mesh you have. You don't want any pieces of melted chewing gum in your ice cream!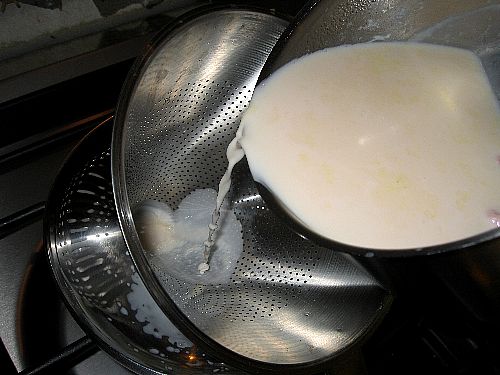 In a stainless bowl mix 5 egg yolks with 120 grams white sugar.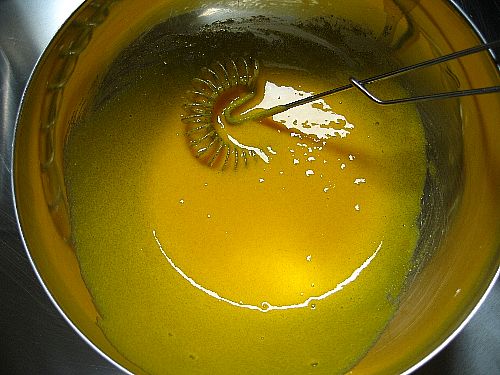 Whisk the mixture until fluffy.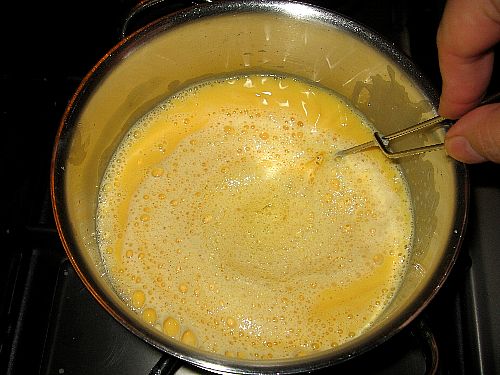 Pour the filtered bubble gum-milk-cream mix into the egg-sugar mix, beating constantly.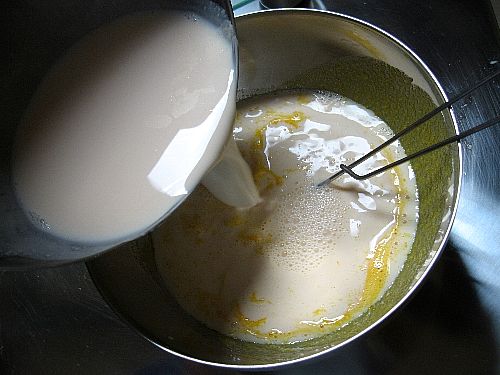 Put back on the stove and heat gently until you reach 85°C or the mixture become thick but not solid. It is imperative that you beat the mixture during the entire process and that it does not boil, otherwise you'll end up with a solid flan.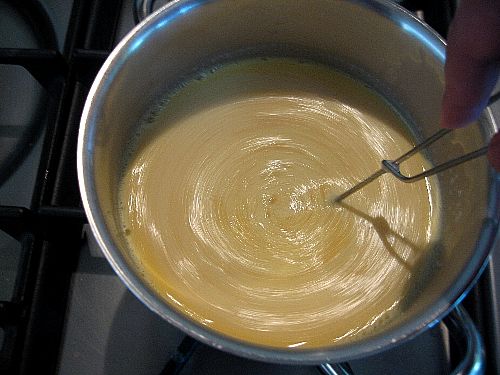 Let the mixture cool, then put in the fridge until it's very cold. Don't put in the freezer though. Start your ice cream machine and pour the cool mixture in the bowl.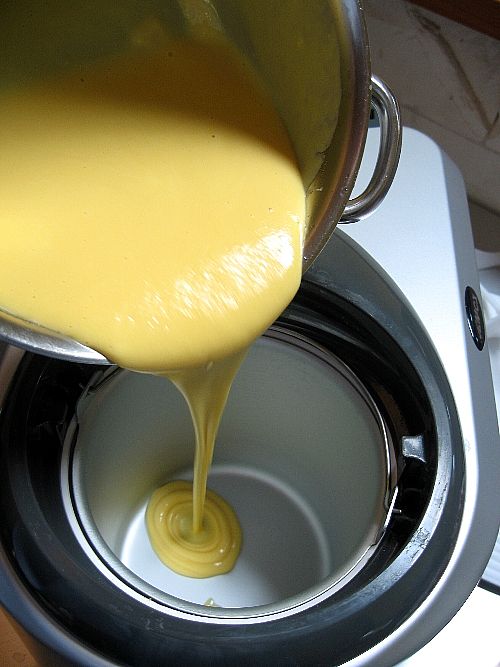 Stop the machine when the ice cream is thick. Transfer to in a container and put in the freezer.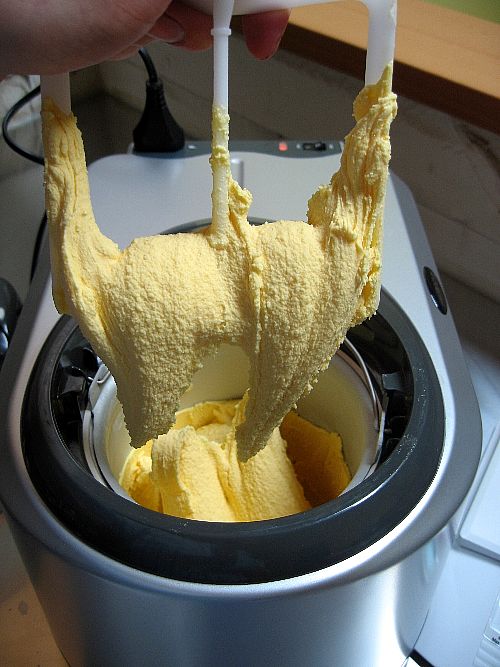 That's it! You could also add some red food coloring to go from yellow to pink. The ice cream is delicious and very pleasant to most guests. Don't tell them how it's made before they taste it otherwise all they'll taste is their prejudice.
494656 views
Related Articles

Black Truffle Soufflé **
How you can make this astonishing dessert from La Truffière, a Paris restaurant specialized in black truffle.

Duck Tour d'Argent * Popular
Probably the most spectacular classical French recipe, le canard à la presse, here made at La Tour d'Argent, a Paris restaurant open since the 16h century.
Copyright FXcuisine 2023 - all rights reserved.
If you do this recipe at home please let me know how it worked for you by submitting a comment or send me a picture if you can. Thanks!