Deep-Fried Cheeseburger
Home
>>
Experiences
We have now reached the confines of the Scottish Diet and enter Deep-Frying Hell.
Yea who enter here, abandon all hope and come to behold this new wonder - the deep-fried cheeseburger.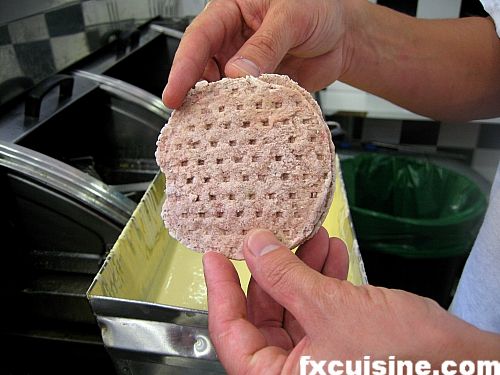 The Scottish Diet is an ingenious nutritional system invented by the Scots to keep their pension funds in balance by reducing the number of people who make it beyond the age of 60. like many of the world's smartest inventions (most of them invented by the Scots), it is devilishly simple. It increases the premature death rate through a well-balanced diet:
The Scottish Diet
«Any and all thing you can eat
But this proportion always heed:
  A third from fat
  A third from sugar
  A third from alcohol
From time to time, you can eat a small amount of fruits, in the form of jams or preserves, or even better, distilled.»
Before we start the holiday season, let us have a glimpse in the next life and see what awaits us gluttoons in the Third Circle of Hell, the place no liver ever returned form.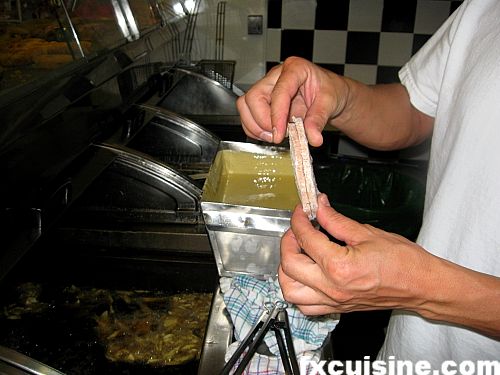 These two discs of frozen meat contain processed cheese. This is the core of a Scottish deep-fried cheeseburger. The meat has small alveoles so the batter will stick better.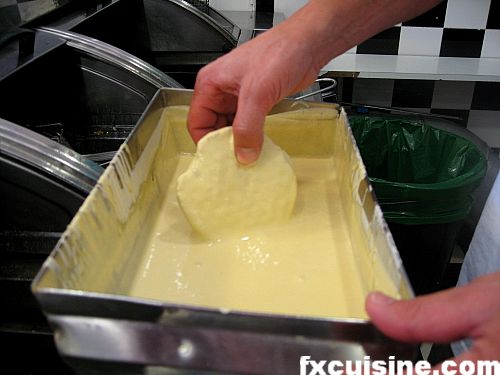 The Scots have given up using buns because of their low nutritional value. Instead, the cheeseburger is dipped into a batter specially designed to soak up as much fat as possible, in accordance with the principles of the Scottish Diet.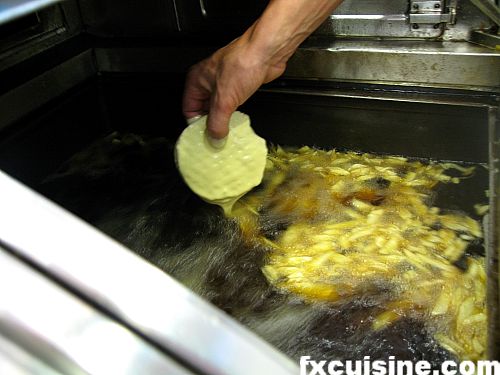 A real artisan food, the cheesburger is then dipped by hand into a vat of boiling oil smartly flavored by the ton of fish who ended their life in it.
...