2000-year-old Almond Cookie
(page 2 of 2)
Home
>>
Recipes
Beautiful Italian Christmas sweet prepared from scratch using unshelled almonds, honey, lemon and bay leaves. A hit for the last 2000 years!
Add the almonds to the boiling honey and mix well.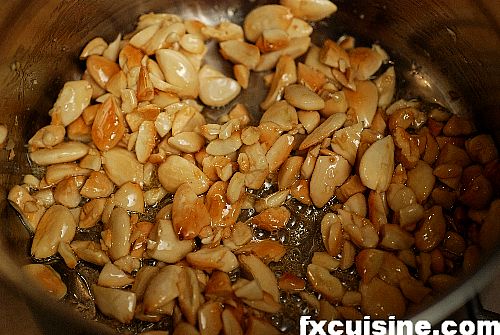 When the mixture is quite dry, reduce the flame to the lowest setting.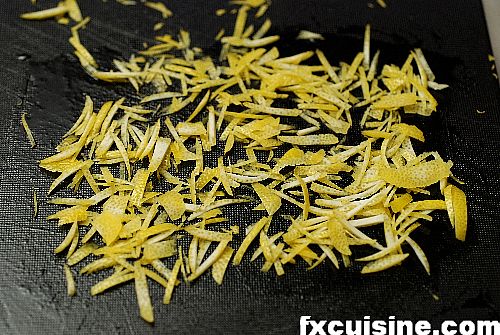 Lightly oil a cutting board and spread the lemon rind in a square.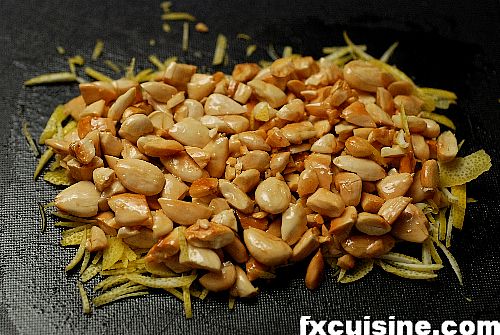 Pour the hot almond-honey mixture over the lemon and sprinkle so more lemon rind on top. Cover and leave to cool in the fridge. As it cools down the the croccante will harden.
Serve on a bed of fresh bay leaves if you can find them. I don't think the bay leaves are eaten but they make for an extraordinary contrast with the yellow rind. They may also symbolize perennity and hope that the vegetation will grow back in the spring to the farmers who eat this sweet for Christmas in Abruzzo.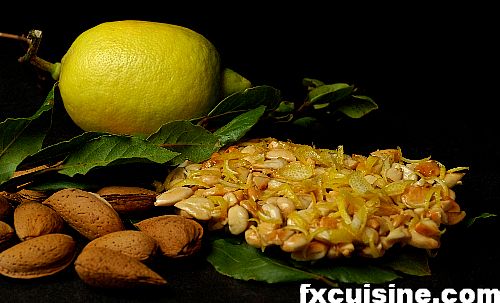 Happy Christmas and don't forget you read this on FXcuisine.com!
104928 views
Related Articles

Italian Minestrone Vegetable Soup ** Popular
The most delicious traditional Italian peasant soup, simmered for three hours. Learn how to make this soup with your local seasonal vegetable and the three secret ingredients that will make your soup really Italian.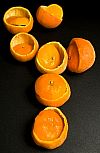 Sicilian Tangerine Sorbet **
Extraordinary sorbet served in the shell for a spectacular dessert suited for the calorie conscious vegetarian and the truffle-eating epicure alike. With no cooking and no ice cream machine required, this is an offer I can't refuse.


My Boyhood's Hungarian Plum Dumplings **
I had eaten these dumplings only once, when I was 12, but boy did they make an impression! Such a rich combination of gorgeous juicy sweet prunes covered in a soft potato-based simmered dough.

Italian Buckwheat Torta **
A unique Alpine recipe from those mountains where Italians speak German. For hardcore buckwheat lovers only!

Priest-stranglers in Neapolitan Meat Sauce *
These gnocchis served in the cult Napolitan ragł sauce would be a world-famous dish if they didn't take 7 hours to cook.
Copyright FXcuisine 2023 - all rights reserved.
If you do this recipe at home please let me know how it worked for you by submitting a comment or send me a picture if you can. Thanks!