Beef Bourguignon
Home
>>
Recipes
See how this cult French beef stew reeking of Burgundy wine is made the traditional way.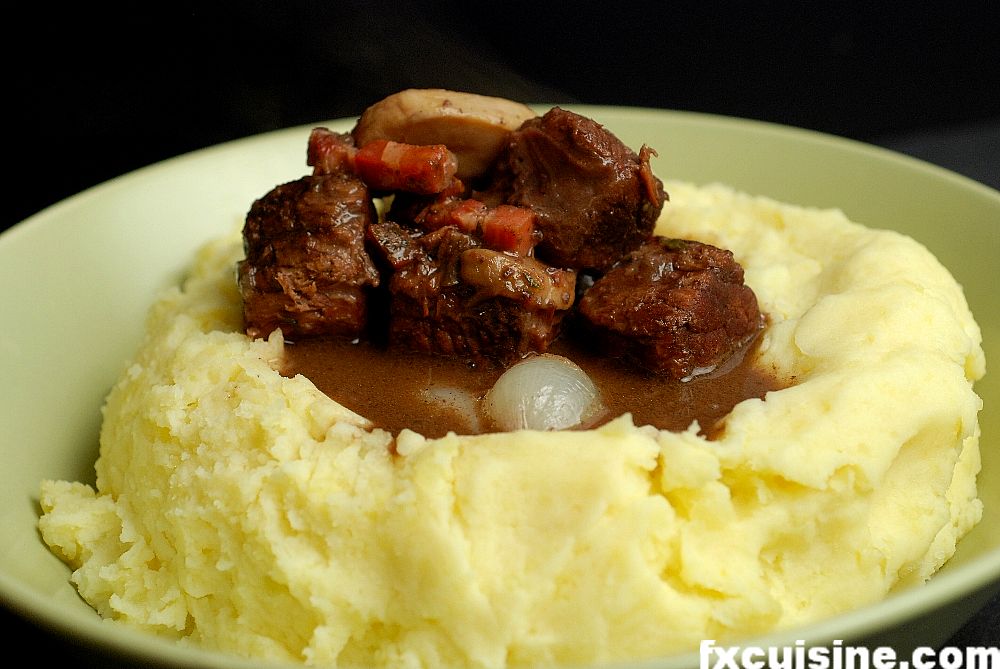 A prince among traditional French confort food, boeuf bourguignon is beef chuck braised for ages in red wine and served with a topping of champignons, bacon and croûtons. It is easy to make and reheats well. Served in a potato purée well this dish becomes the stuff of childhood memories that last a lifetime.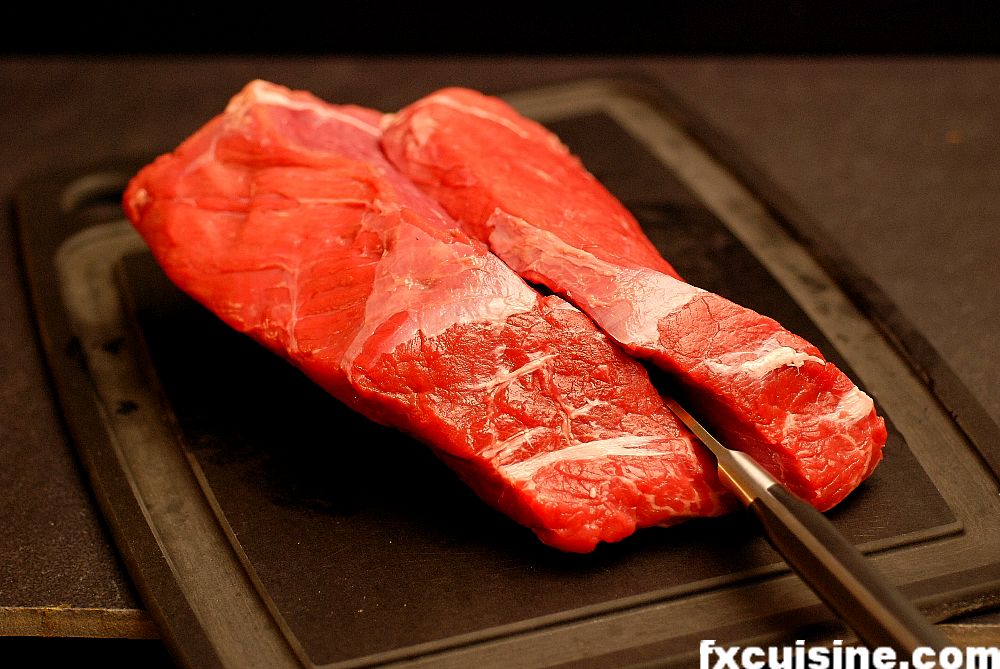 Boeuf bourguignon [buhf boorgeeñon]
1kg beef blade, chuck or arm clod
150gr bacon cut in matchstick
garlic
bouquet garni (parsley, thyme, sage)
1 bottle red wine
200gr champignons
1 tbsp tomato concentrate
2 large onions
800gr very small onions
1 carrot
50gr butter
cloves, peppercorns, bay leaf
1 glass grappa (Marc de Bourgogne)
It is imperative to use some of the cheapest beef cuts for this dish, blade, chuck or arm clod. Only these cuts will withstand the long cooking (picture).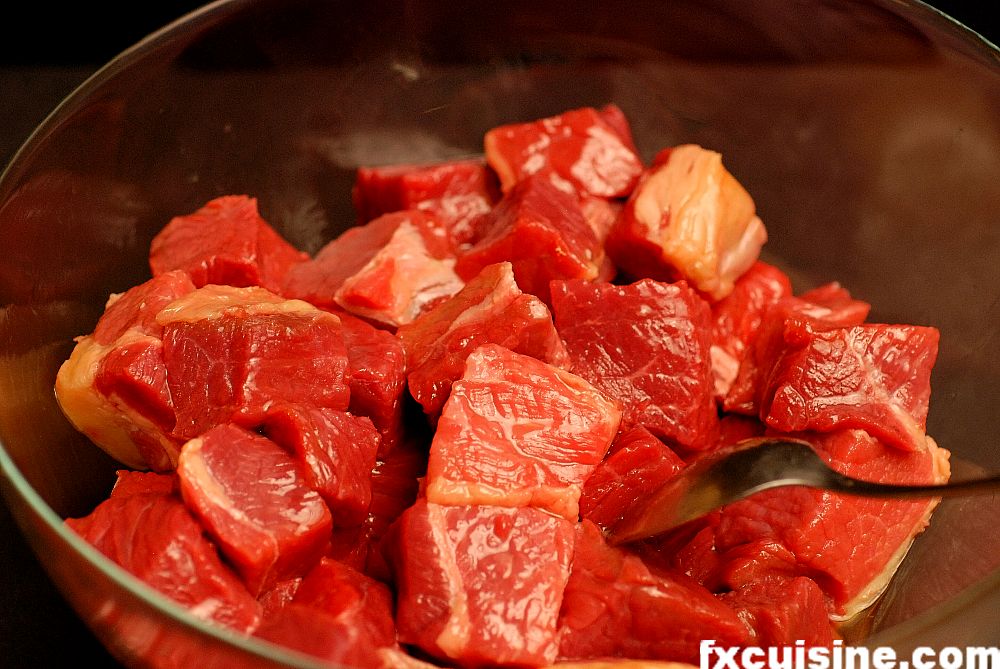 Cut in 2.5cm/1'' cubes with a sharp knife. Lay the meat at the bottom of a large nonreactive dish.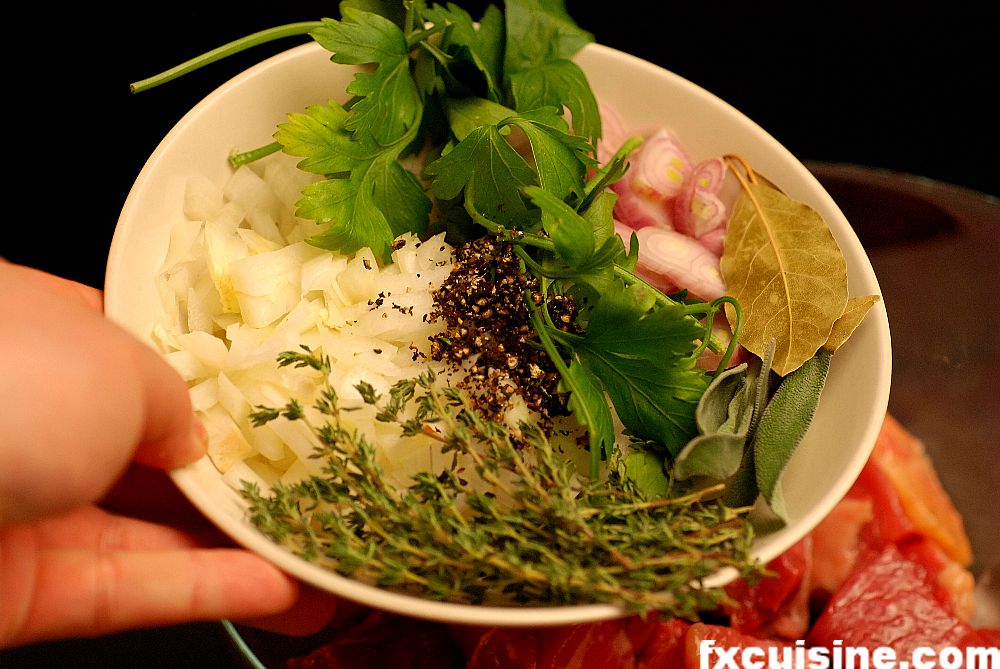 Add the herbs, garlic, chopped carrot and 2 large onions and peppercorns.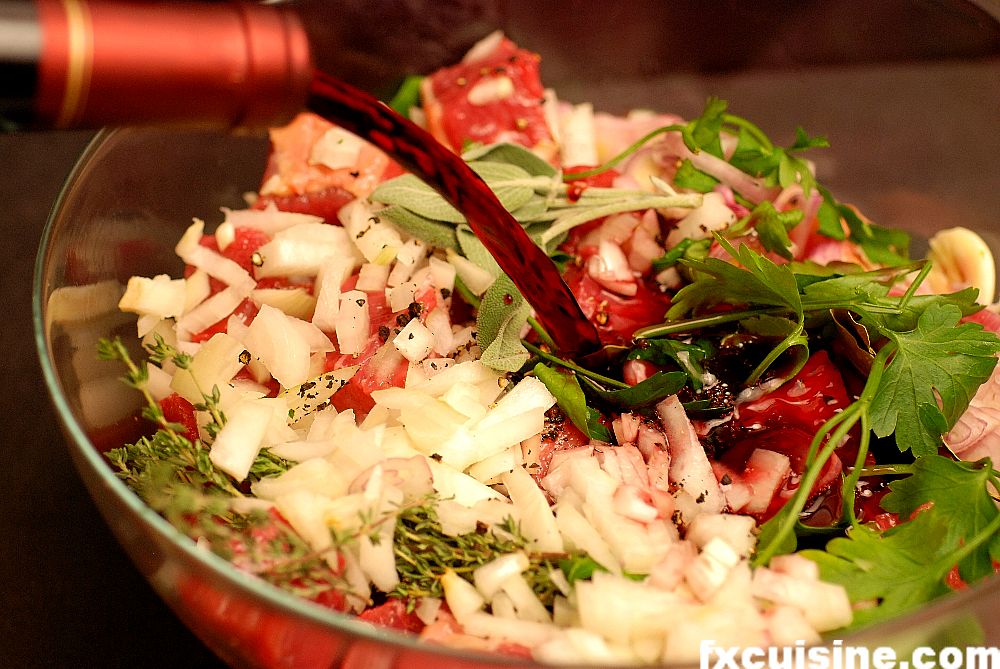 Add the wine and grappa and mix.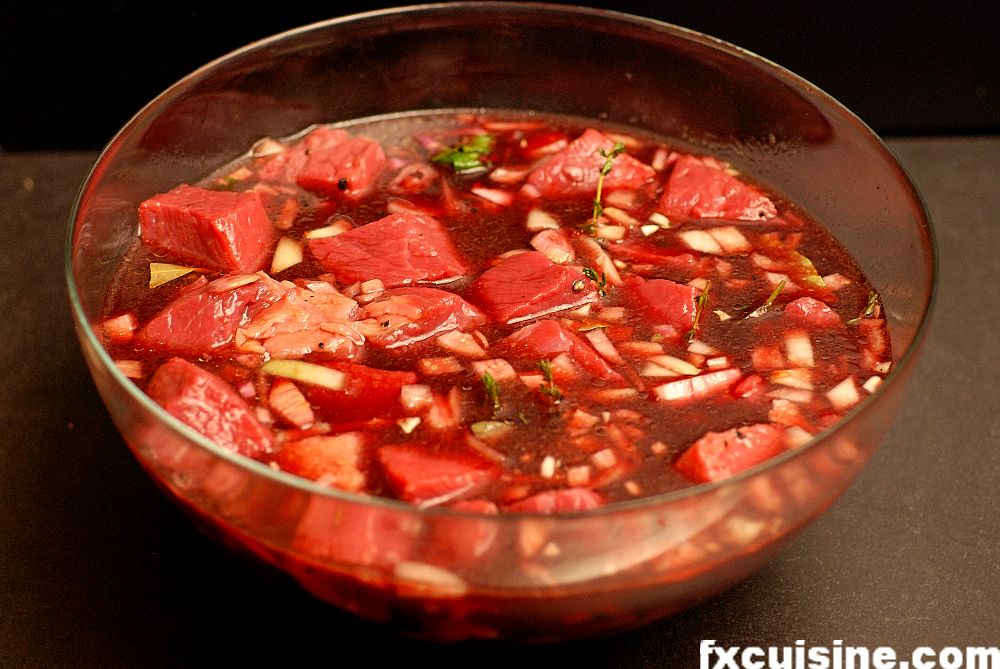 Cover and leave in the fridge for the night.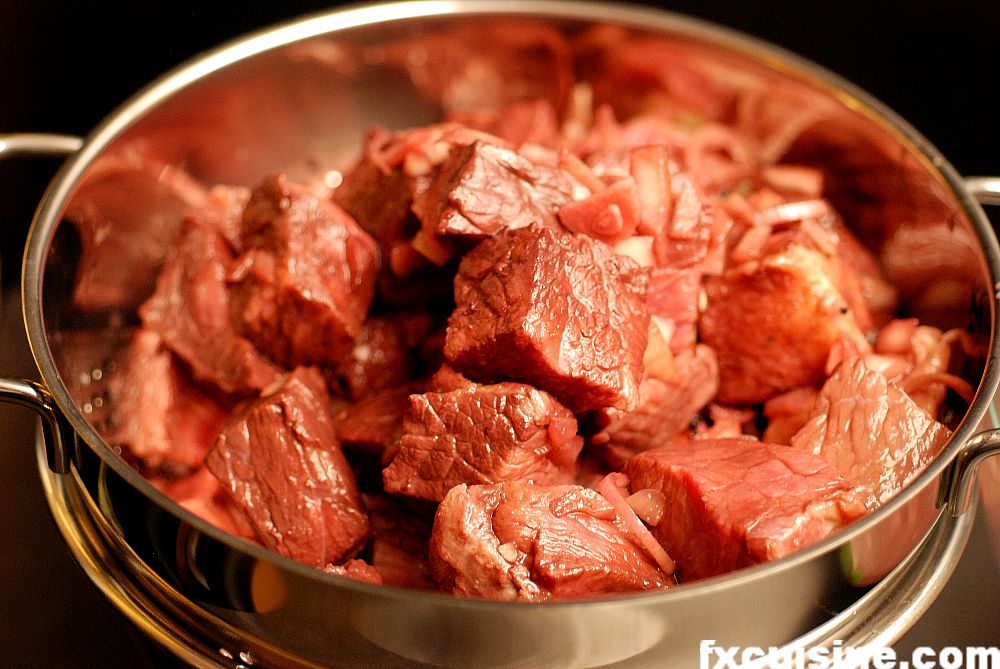 Fish the meat out (you'll need the marinade later).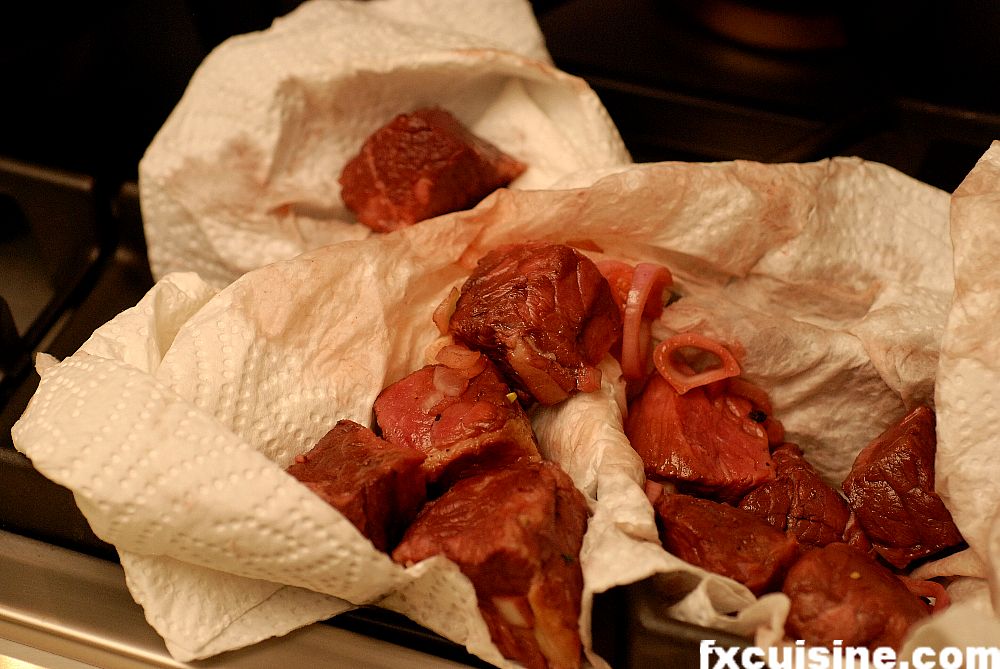 Pat dry with kitchen paper. If the meat is wet you won't get the Maillard reaction when you brown it and lose some flavor.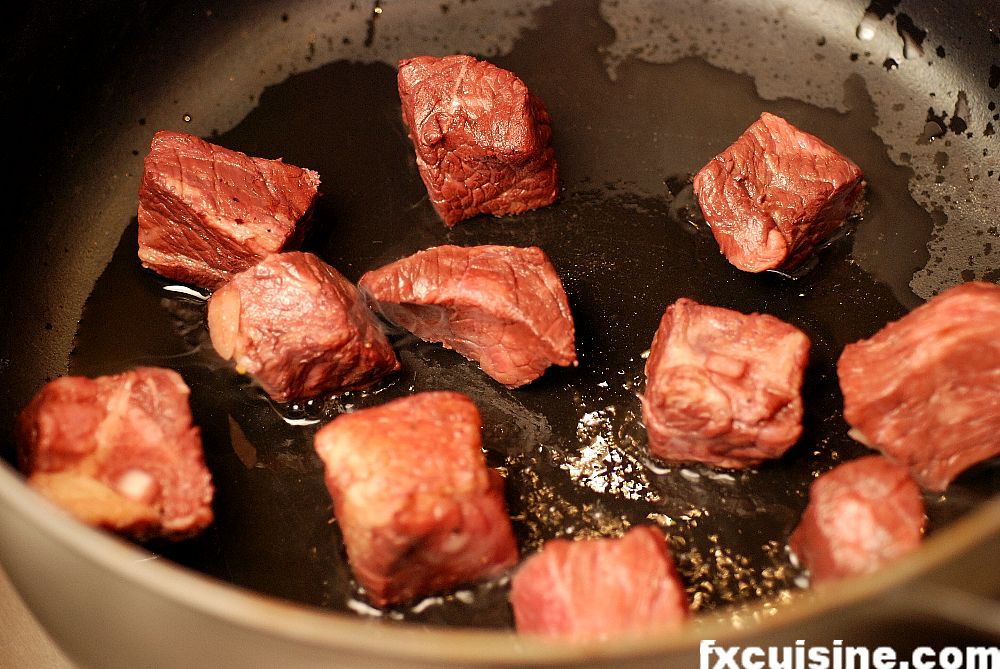 Heat 2 tbsp oil in a large sauté pan and sauté the meat by small batches.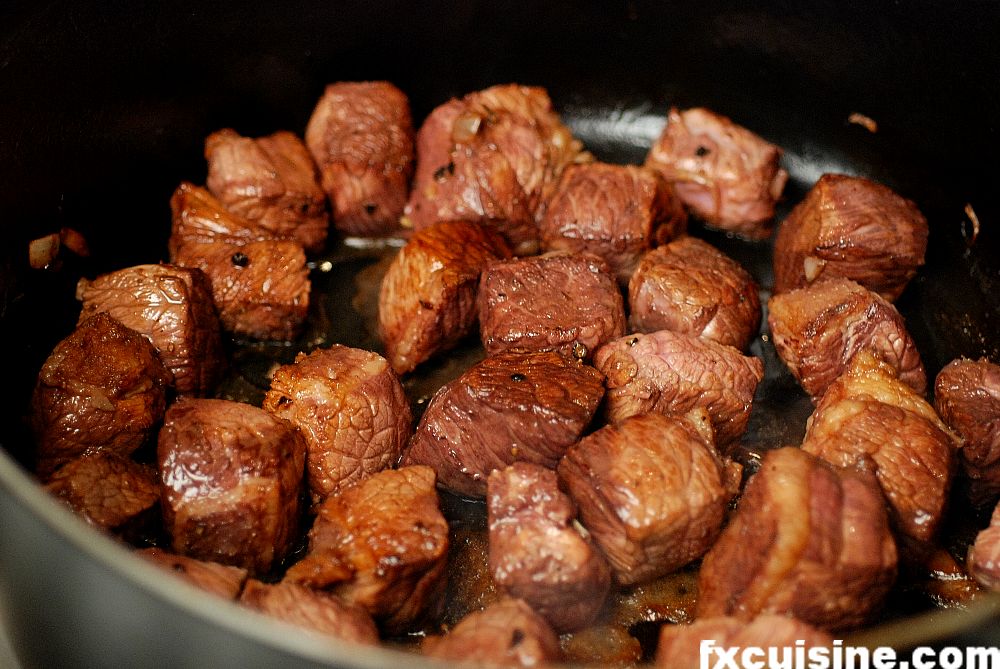 Brown each meat cube on every side.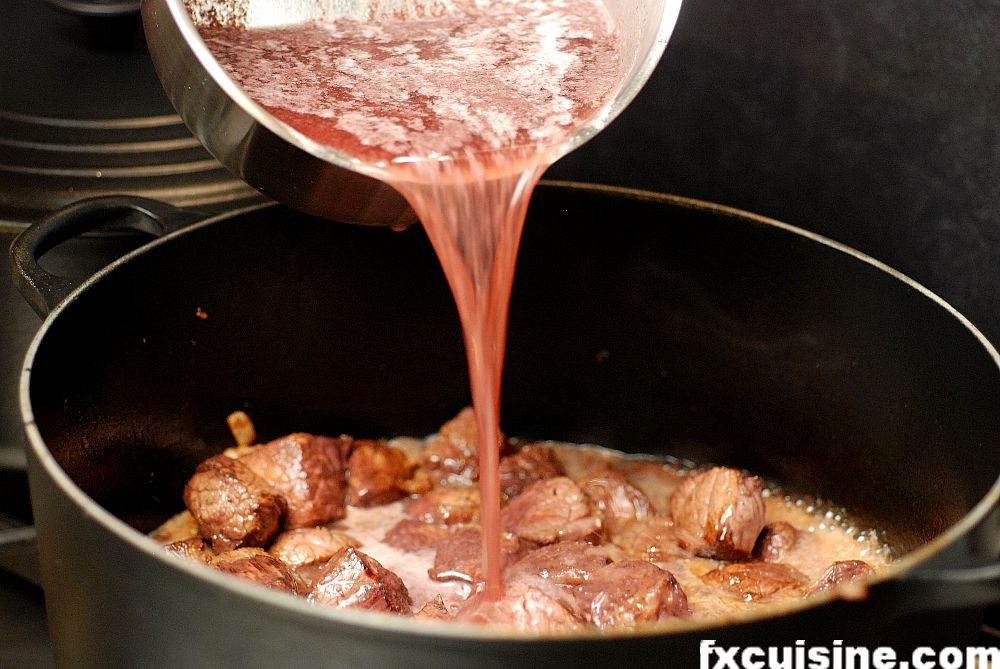 Meanwhile, heat the marinade in a separate pot. Here there are several schools of thought. Some filter the marinade, thinking that most of the flavor has been already transferred to the meat and the wine and that it would pollute the sauce. Others prefer to filter the marinade, brown the vegetables with the meat for a while, then add the liquid back. As for the wine and brandy, some prefer to bring the marinade to a boil and flambé it to get rid of the alcohol, whereas others leave it in. All are possible. Add the marinade to the browned meat.
...