Lucknow Edible Silver Foil
(page 2 of 2)
Home
>>
Experiences
Edible sterling silver foil decorates Indian food at weddings. Here is how they make it in Lucknow and how you can use it on a leg of lamb to eat like a Nawab.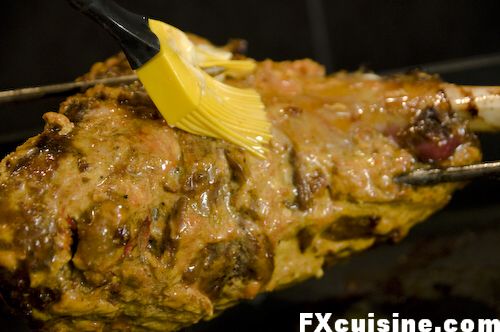 Most of the few tourists who know about the silver leaf have seen it only on boiled milk sweets. But in my opinion it takes a roasted piece of meat to honor this ingredient's majesty. I have made a Tandoor-Roasted Leg of Lamb using a new recipe. The leg of lamb is scored, then marinated for two hours in freshly crushed papaya and spices. Another marinade made from ginger, garlic, lemon juice, turmeric and yoghurt is then added for another hour. The meat is cooked in the oven starting quite hot at 240°C, then the temperature is reduced to 75°C and the meat slowly cooks for 2 full hours to retain its rosiness. Finally, I roasted it in the guts of my tandoor for 7 minutes, then baste it with butter and let it rest for 5 minutes, and finally back in the tandoor for a final 3 minutes.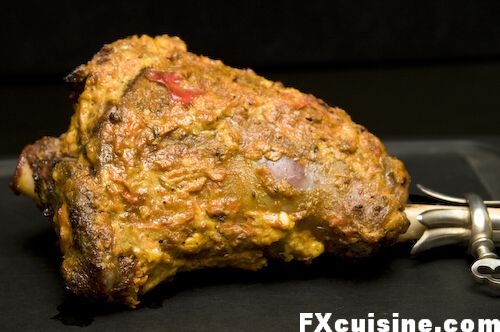 As the recipe is relatively similar to the Tandoor-Roasted Leg of Lamb I will only show you its silver ending.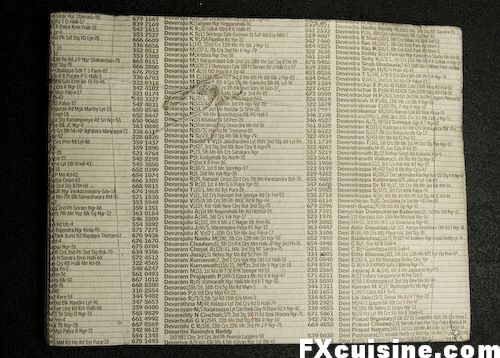 The book is neatly tied with a string. The first leaf is laid on the 'D' section of the Lucknow phonebook.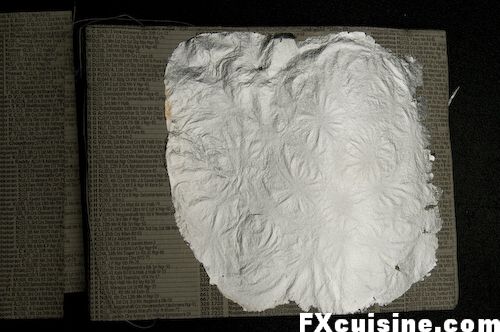 The leaf shows flower patterns where the hammer has struck. The edges are slightly tarnished. Some leaves were fully brown.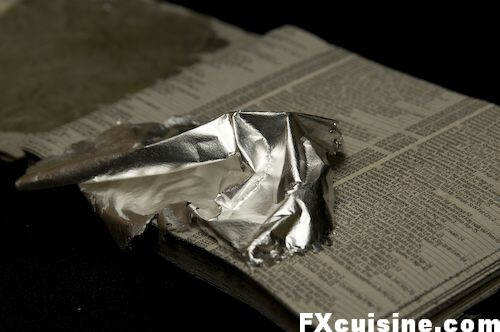 Do not speak or your retribution for breaking the golden silence will be a crumpled silver leaf.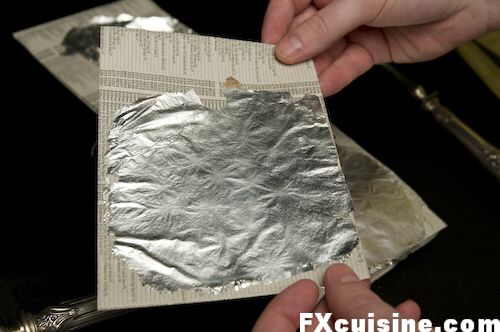 Close every door and window. Turn the kitchen vent off and tie every guest to their chair. A movement - any movement - and silver creasing will undo you. These leaves are much thinner than even cigarette paper. Open your silver book and choose a nice leaf. Stop breathing and carefully remove the paper from the book.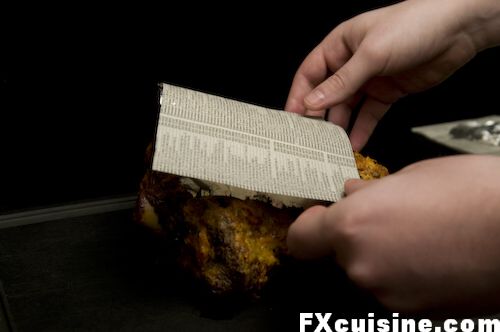 In one sharp movement, firmly slap the paper on the leg of lamb like a pirate patting the landlord's daughter's backside in a Maracaibo tavern. Don't worry about the telephone book page, it has probably already infused the silver with a balanced blend of the metals from the bottom of the Periodic Table.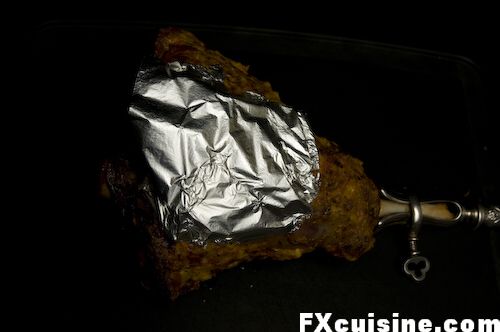 At first you think it looks very much like aluminum foil, But then you notice that the silver is so thin it almost melts in contact with the meat. Very impressive!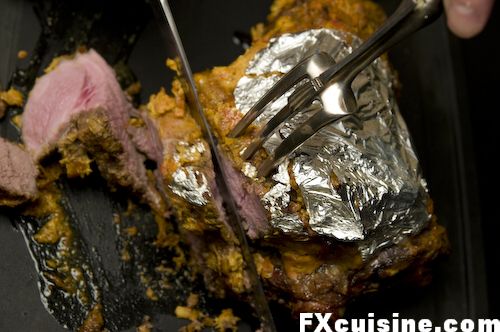 Cut the lamb. Here I start with the tip which is grayish with the tenderizing marinades on the edges, but the more you cut, the rosier it gets.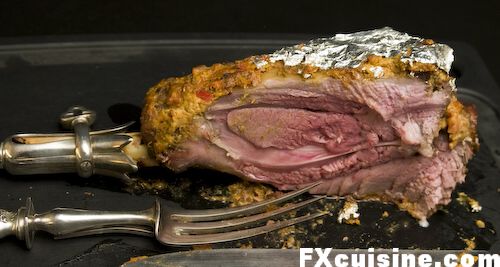 I'm using the three pieces of a 19th century French silver manche à gigot set - knife, fork and bone handle. Before you raise the filthy rich alert and assume I was born with silver foil in my mouth, consider that I bought this set on Ebay for less than 100 dollars. Maybe you are richer than you think!
I love this ingredient and it will make for a memorable decoration on any centerpiece. If you doubt the safety of Indian 'varaq', buy some Western edible silver foil. Or use gold foil as I 'll show you in a future article.
Thanks to Mascha for her proofreading!
202204 views
Related Articles

Toothless Nawab Kebab **
In Lucknow, kebabs are meat patties delicately flavored with spices and fried in clarified butter on a large tray. Here is one so soft you don't need your teeth to eat it. Honest!

Engine Room Dosas **
Rick makes giant Indian savory pancakes on the towboat he steers through the Snake River system.

Pakistani Lamb Pulao *
This extraordinary dish is served on special occasions in Pakistan and Northern India. See how it's made from fresh spices and then cooked in the oven.
Copyright FXcuisine 2023 - all rights reserved.
If you do this recipe at home please let me know how it worked for you by submitting a comment or send me a picture if you can. Thanks!