The Weekend Tandoorist
Home
>>
Tools & Ingredients
Fun with the tandoor on a rainy Sunday.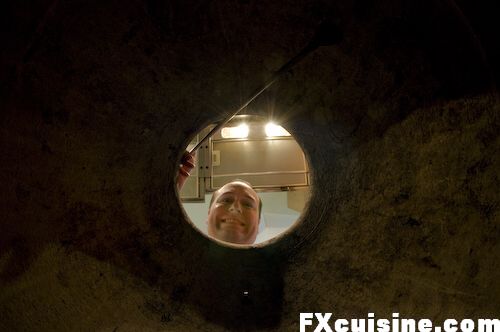 Fun with the tandoor on a rainy Sunday. Fancy a little snack on a rainy Sunday? The tandoor is your friend. Slightly more work than microwave dinners, but who can beat the tandoor when it comes to crispy roasted meats.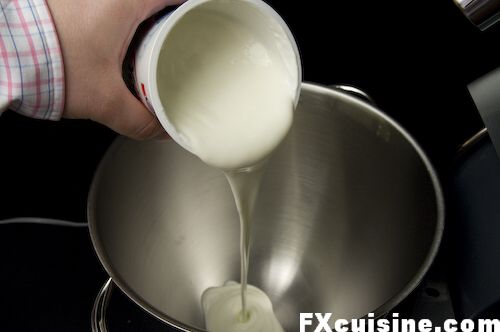 Let's start by making some naans. I have yet to make one naan I can proudly call Perfect, so I'll just show you how it works with no pretention whatsoever that these are better than your own favorite naans. In the giant bowl of a kitchen mixer goes the yogurt.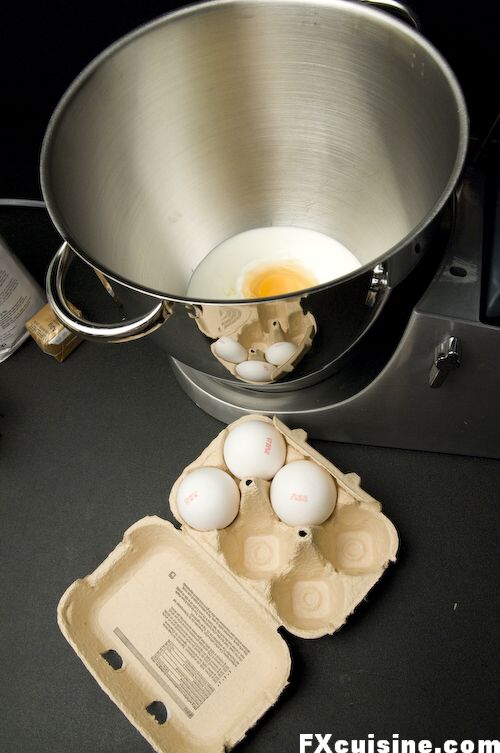 ... then two whole eggs ...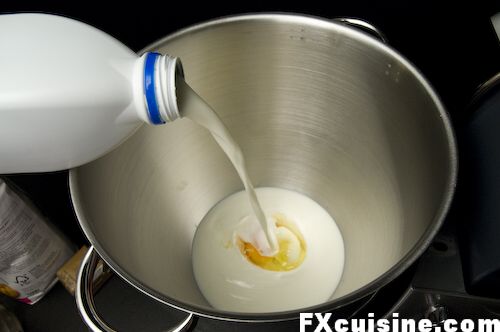 and a little milk.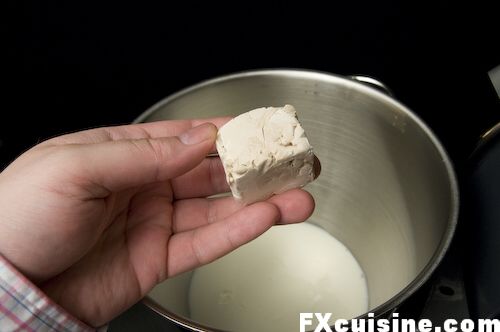 Mix and crumble the live yeast, then add a tiny bit of sugar to help the yeast culture start off.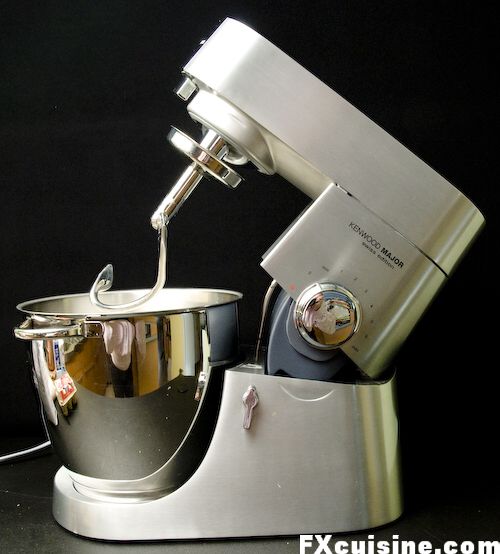 While you call Captain Hook to borrow the secret behind his trademark handshake, leave the mixture at room temperature to give the yeasts a headstart.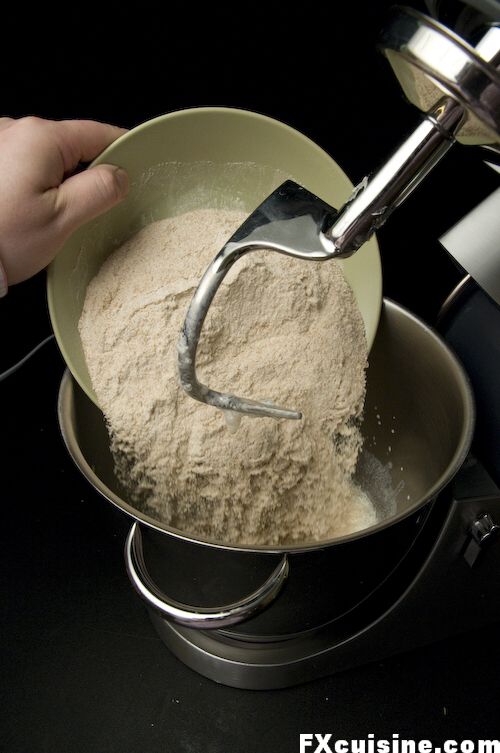 Now add the flour, here a mixture of homemade wholewheat flour and plain bread flour. Mix in a little salt.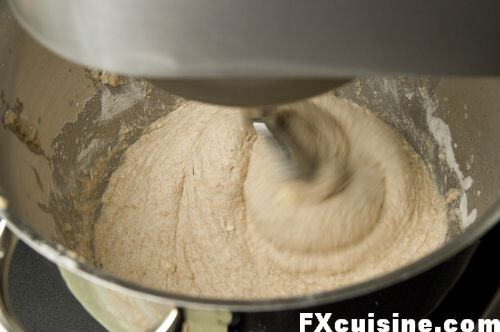 Let Hook loose on the dough for a couple minutes. More than mixing the liquids with the flour, you need to stretch the dough to create strong gluten strands that will make a nice, elastic bread. We are not baking a cake here. Cover and leave at room temperature to leaven for 2 or 3 hours.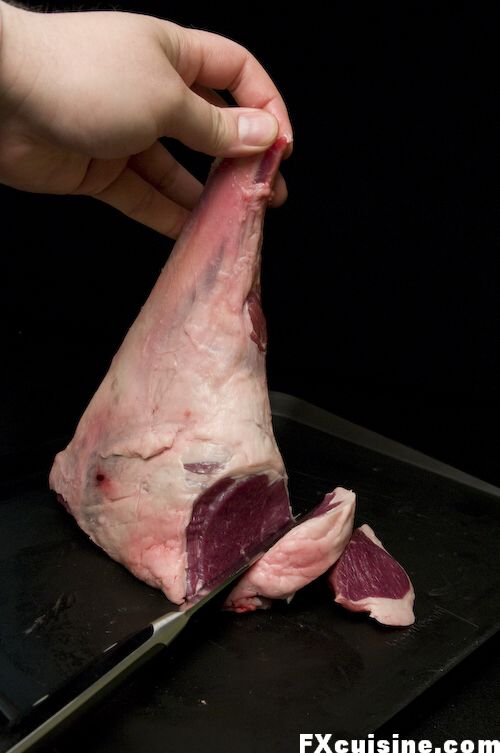 Meanwhile, let's prepare the bolti kebab according to a recipe sent by an Punjabi reader - it was his Dad's favorite recipe. Slice the leg of lamb to make 2 inches / 5cm cubes.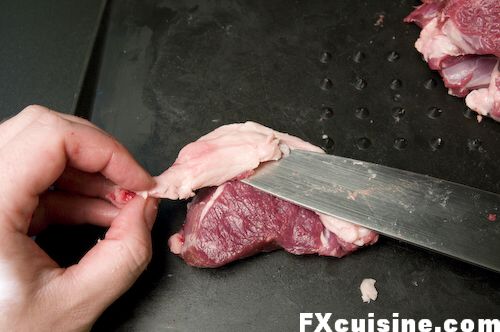 Remove the white patches of fat.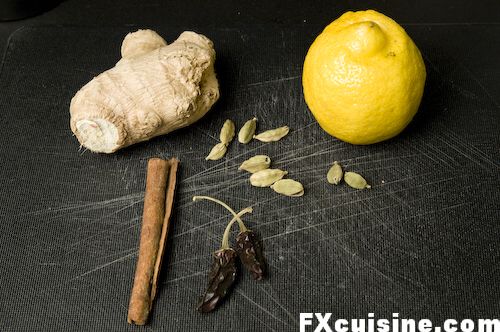 The marinade will be prepared with cinammon, ginger, lemon, cardamom, chillies, garlic, oil and yogurt.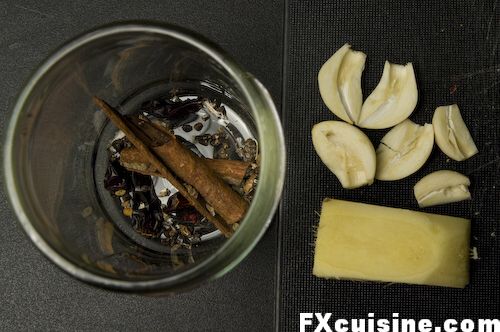 Remove the seeds from the cardamom pods, stem and deseed the dried chilies. Peel and remove the green inside the garlic cloves, peel the ginger. Locked and loaded, ready to roll.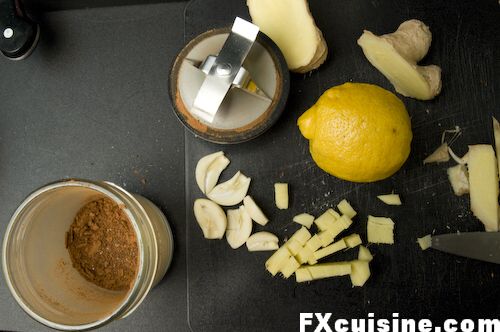 Grind the dry spices to a fine powder. You can use a mortar and pestle, but this is a Sunday and I went electric on the spices.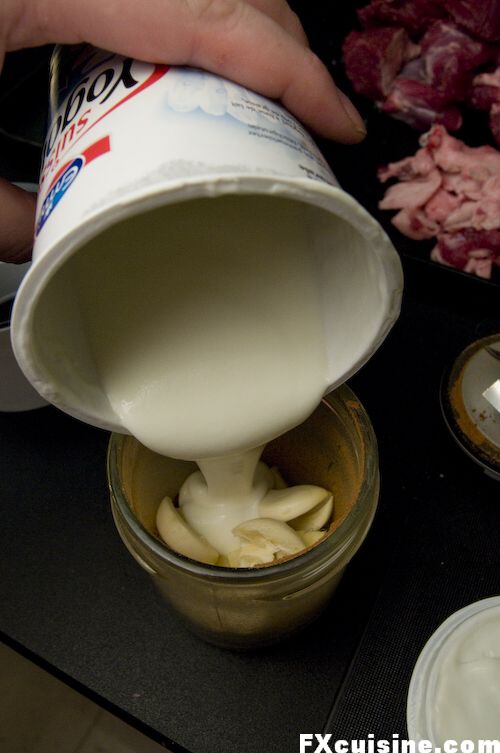 Let the garlic, ginger and lemon join the spices and cover in yogurt...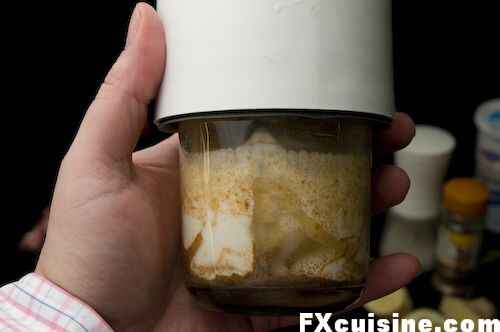 ... then grind again.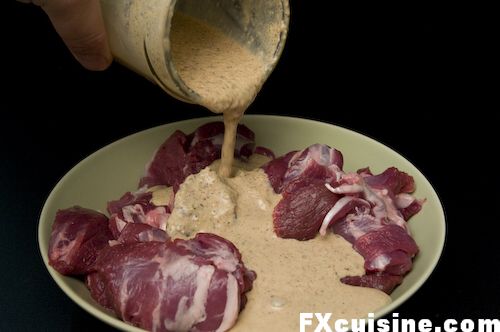 Drown the meat in the marinade...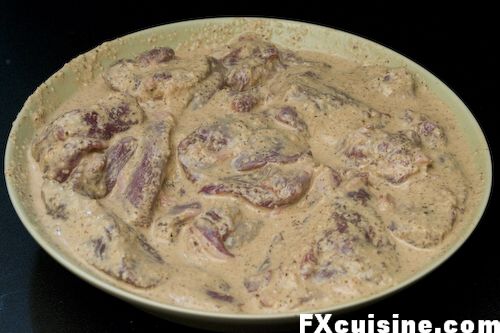 ... then cover and leave for a moment to marinate. How long exactly? Well, if you have Indian-style meat, freshly killed and shoesole-hard, I'd leave it about 3 hours. If you are using tender Western-style meat 30 minutes might be all you need. If you marinate the meat too long, it will taste like a piece of pre-chewed brisket, not hugely appealing to most of us.
...