Beetroot Pasta Disaster
Home
>>
Experiences
This intriguing pasta roll turned into a resounding disaster. Can
you
make something out of it?
Beetroot Pasta Disaster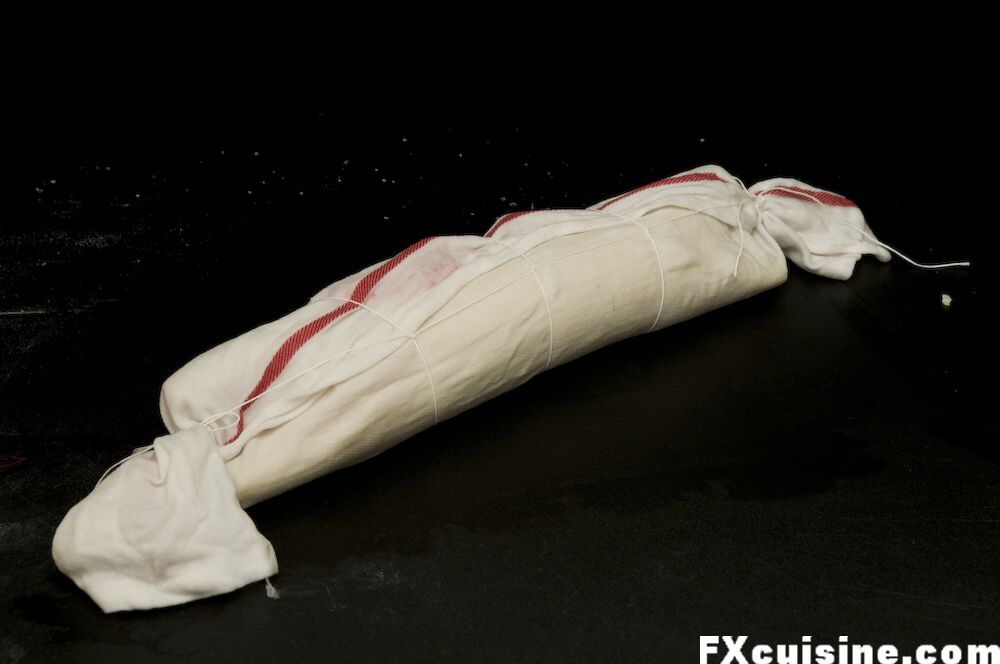 For years I had dreamt about making one of these Italian pasta rolls. A large sheet of hand-rolled pasta stuffed with beetroot and ricotta, rolled and tied in a cotton cloth before boiling. Surely that must be good. Well, see how it went. At least the pictures look nice!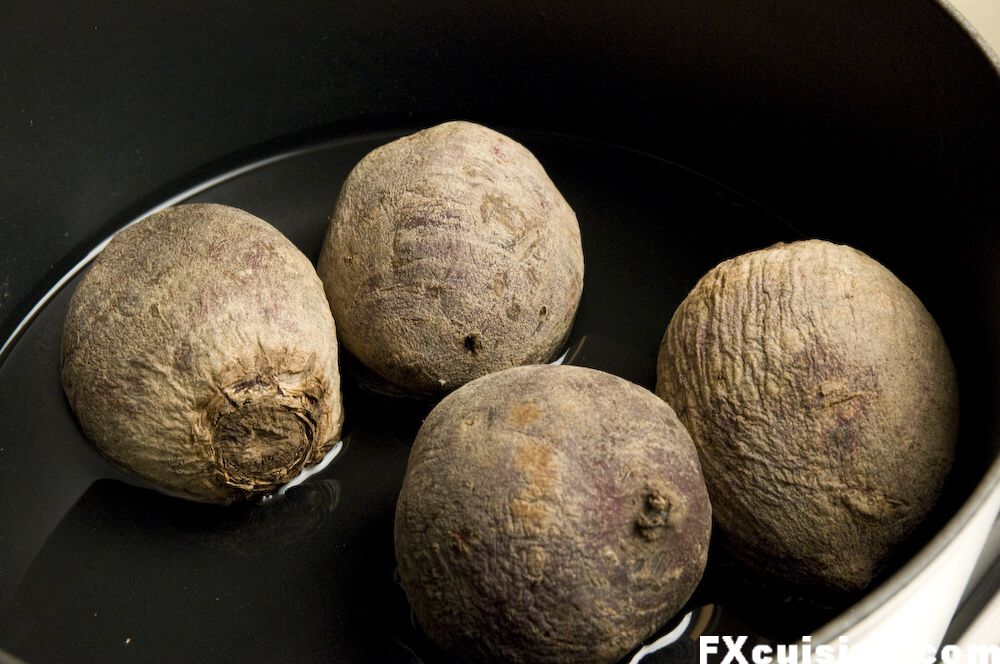 First boil beetroots until cooked through. These came from my local farmers' market - earthy as hell but at least they don't have that Tchernobyl aftertaste of some imported root vegetables.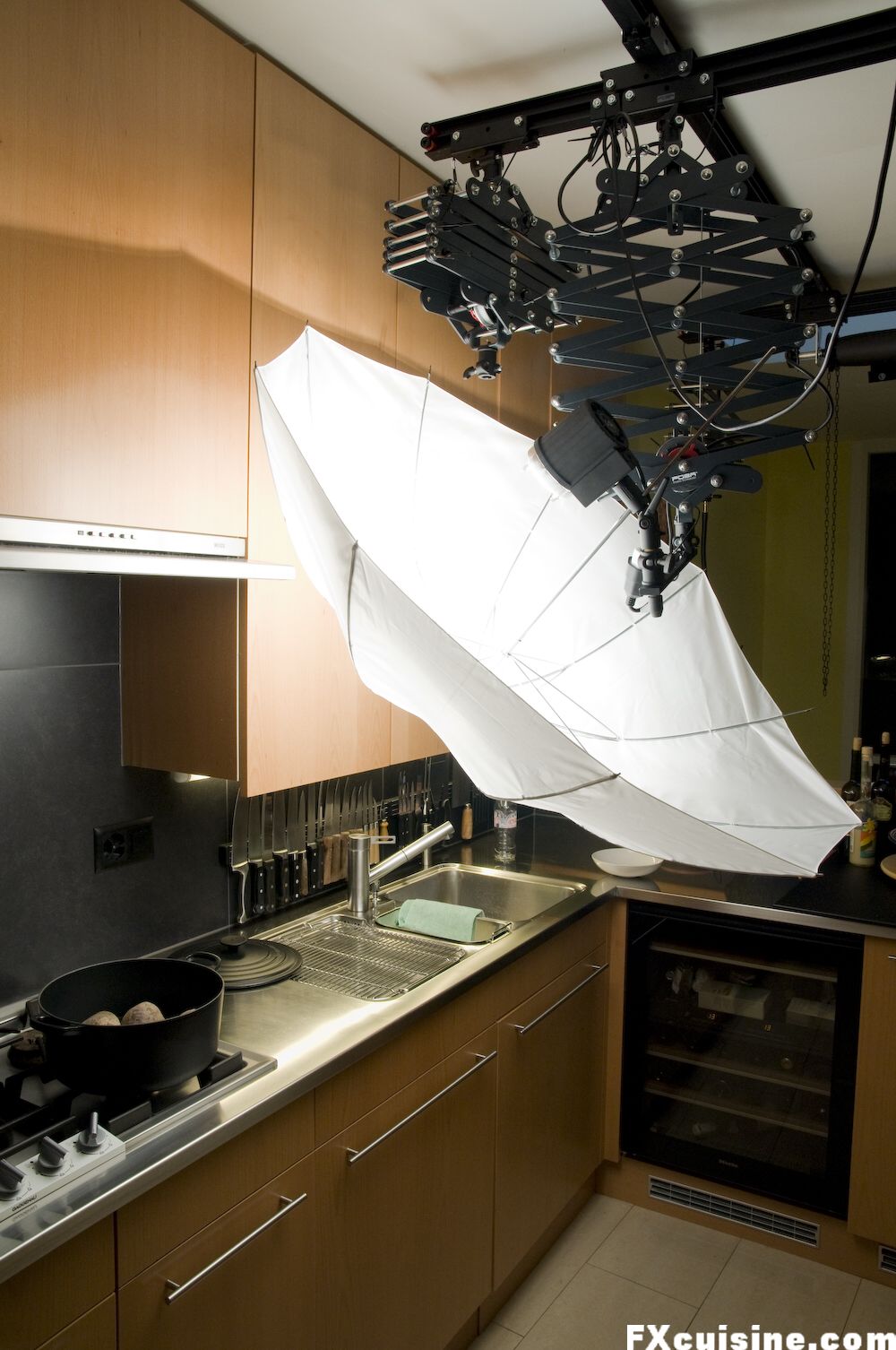 My loyal shoot-through umbrella and its 1000 Watt sun watches over the simmering beetroots.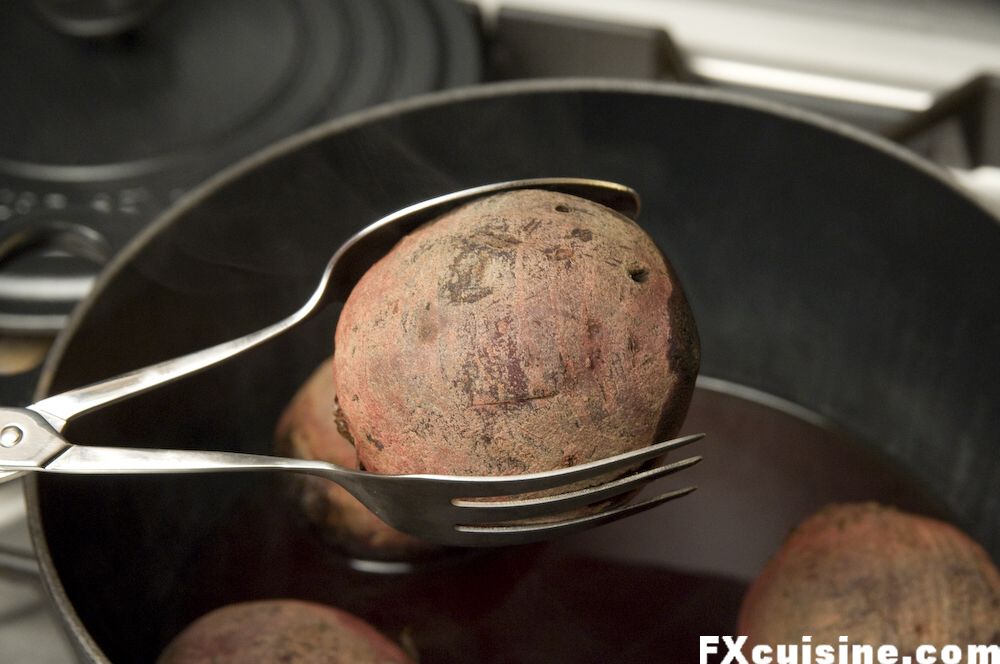 Remove from the pot without burning your hands ...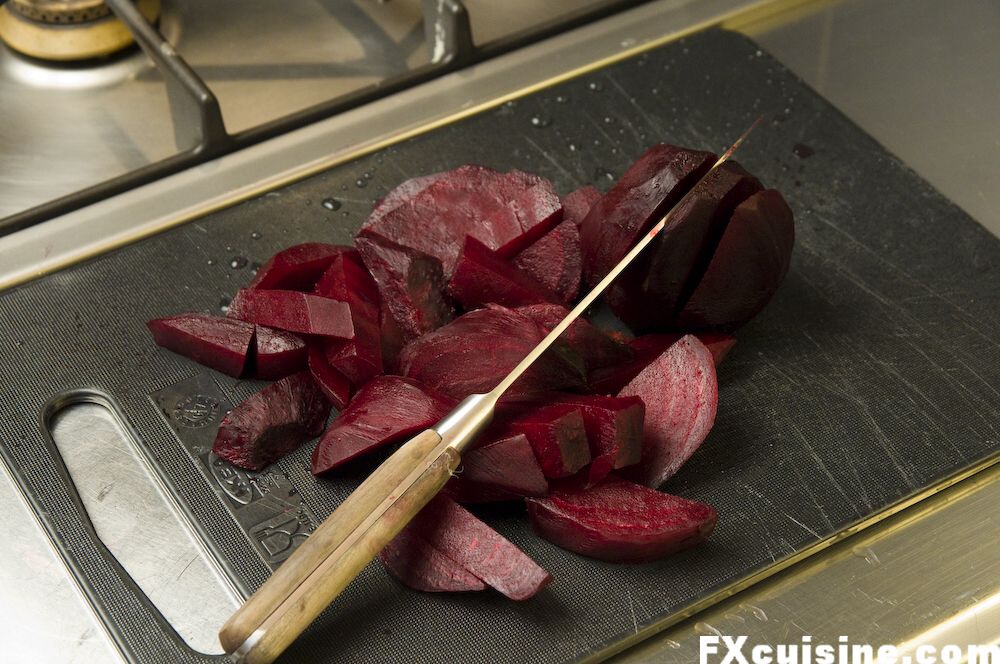 ... peel and dice.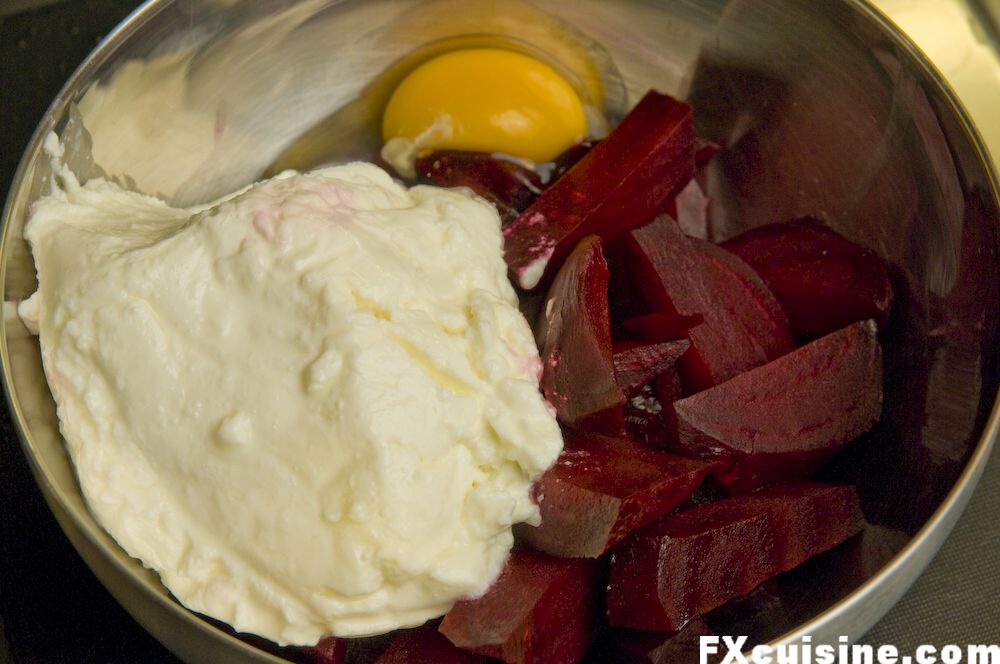 Mix with one egg and a pound (500gr) of the best ricotta you can afford.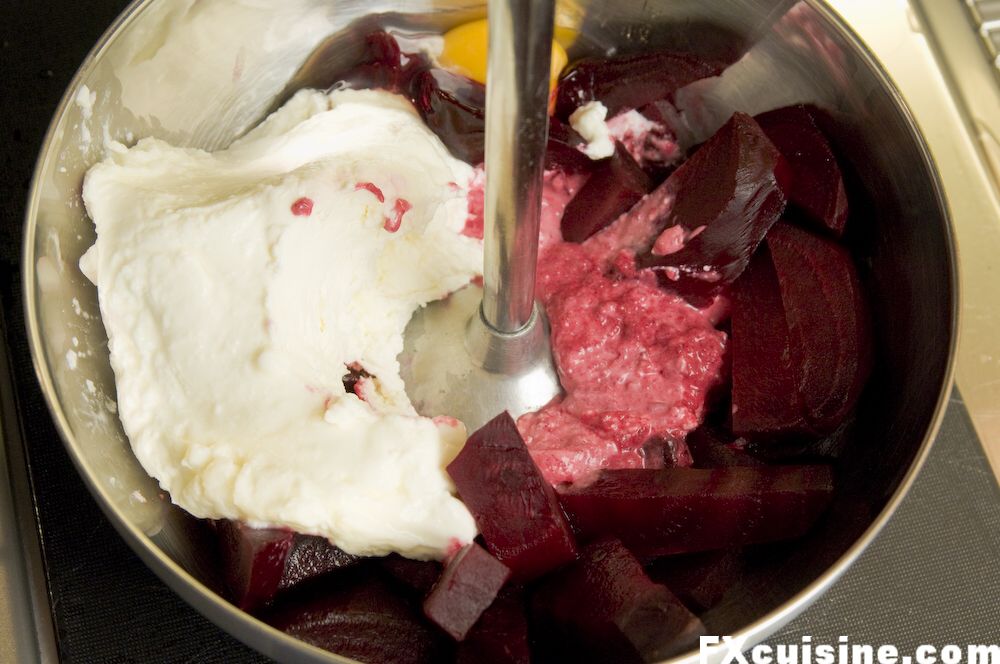 Mix. If you need to die a shirt in pink, place the plunging mixer right next to your chest while wearing the shirt and turn on.
Grate some Parmesan cheese ...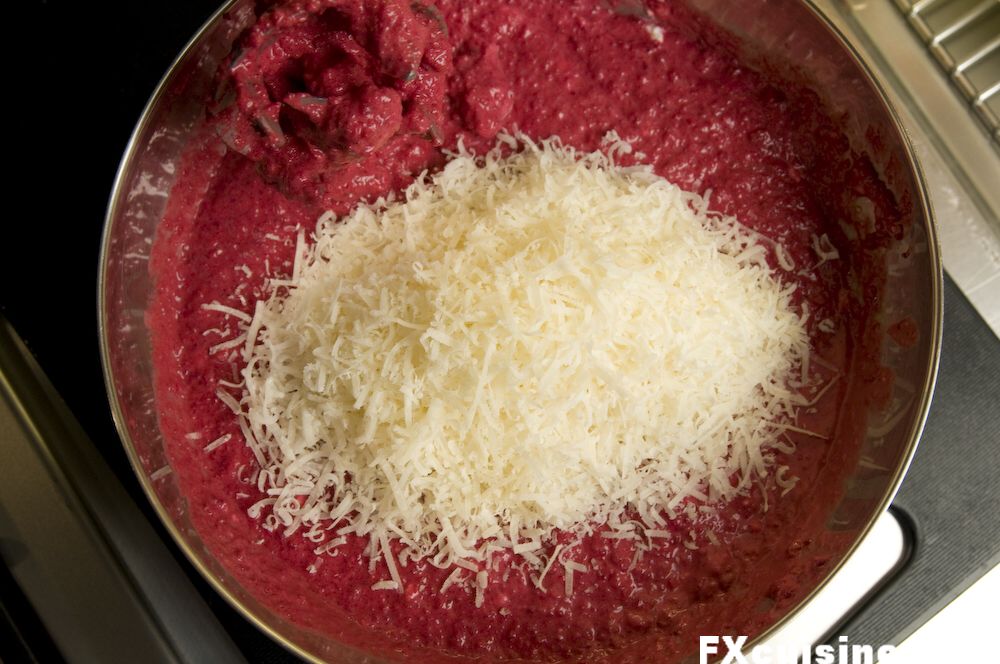 ... and mix it in.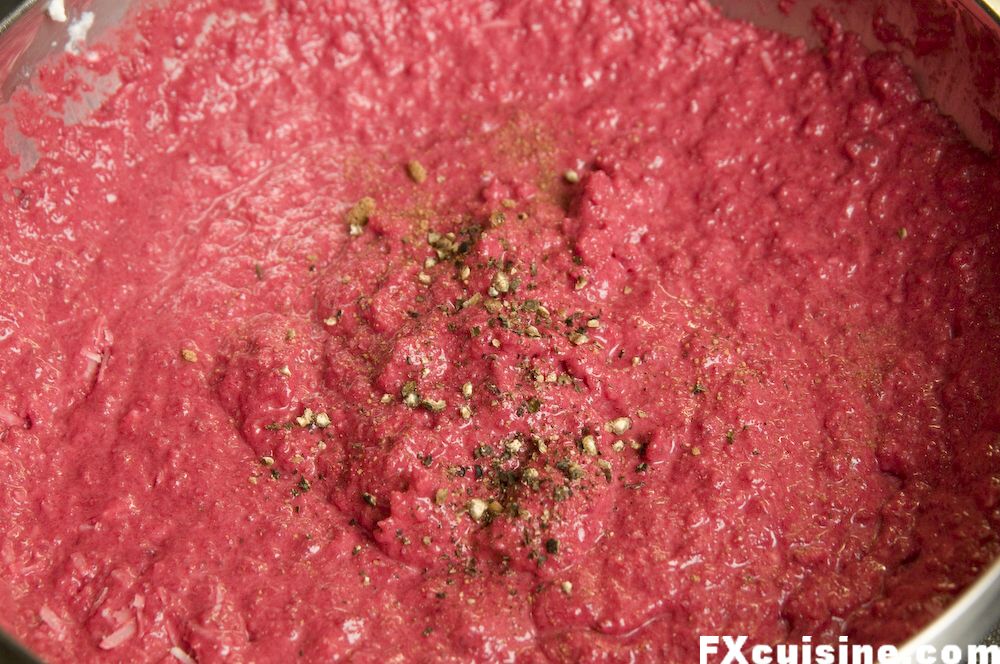 Season with nutmeg and pepper. No salt, the Parmesan sees to it.
So far, so good. Now for the disaster.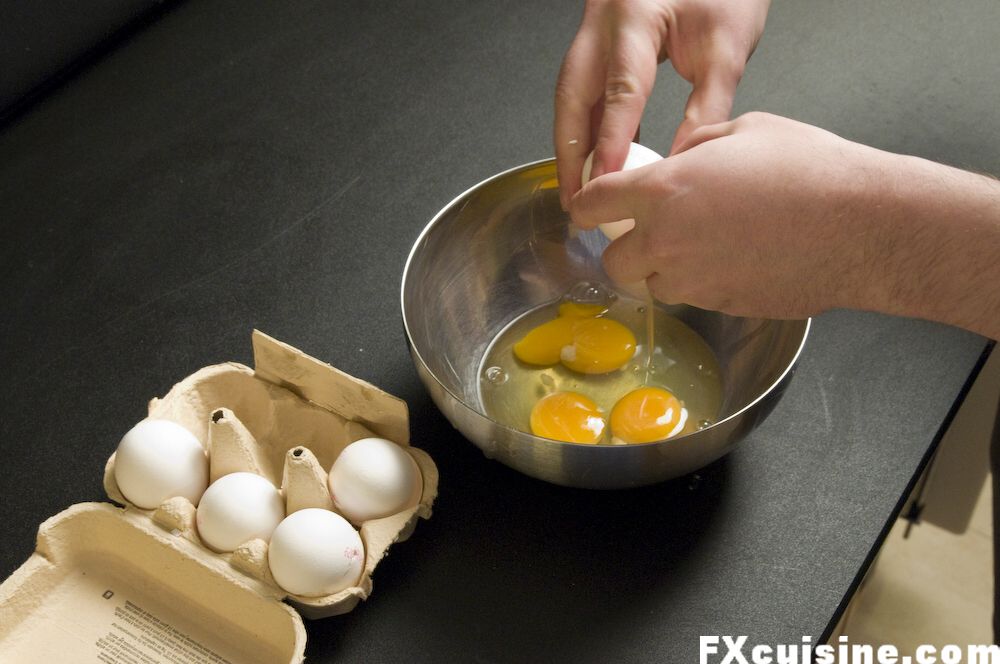 Break four of the best eggs you can find. When the hen sometimes sees the sun, she makes better eggs, so go for really-free freerange eggs.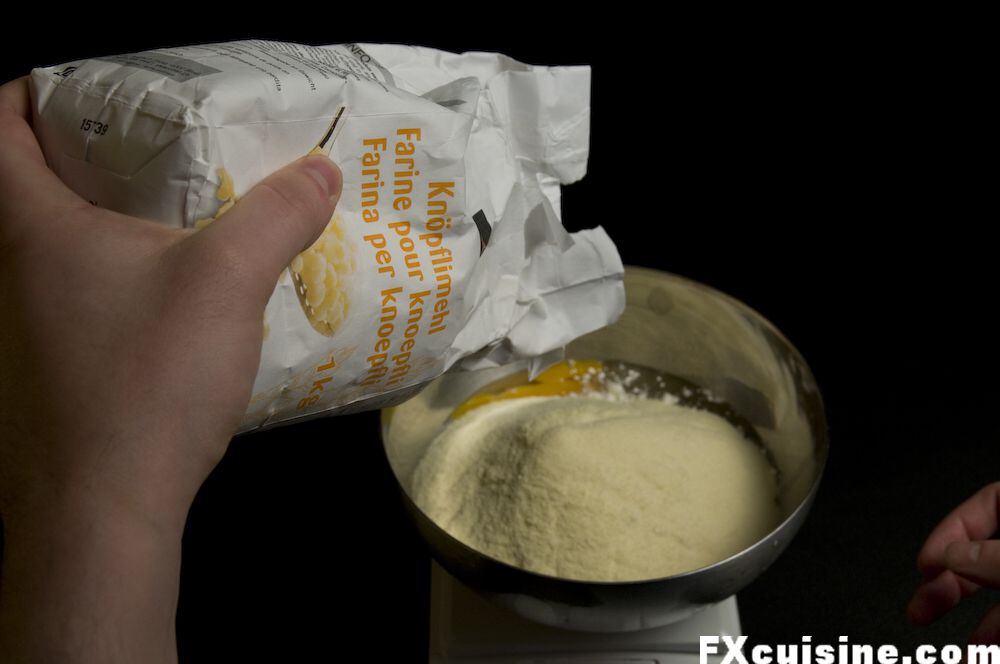 Mix with as much semolina flour as it takes to make pliable but non-sticky dough.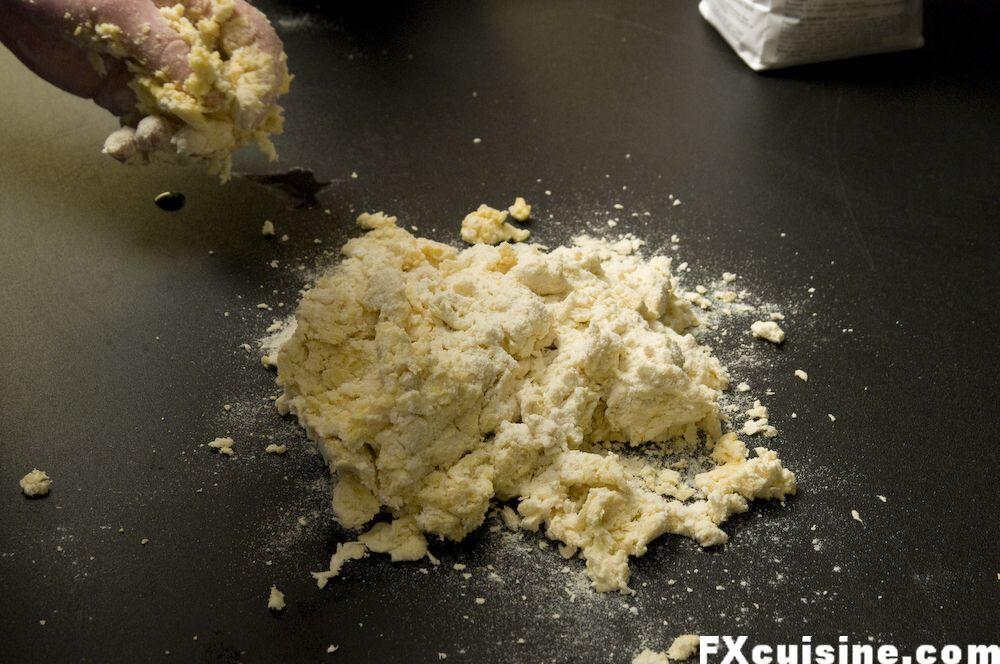 Amalgamate with your fingers ...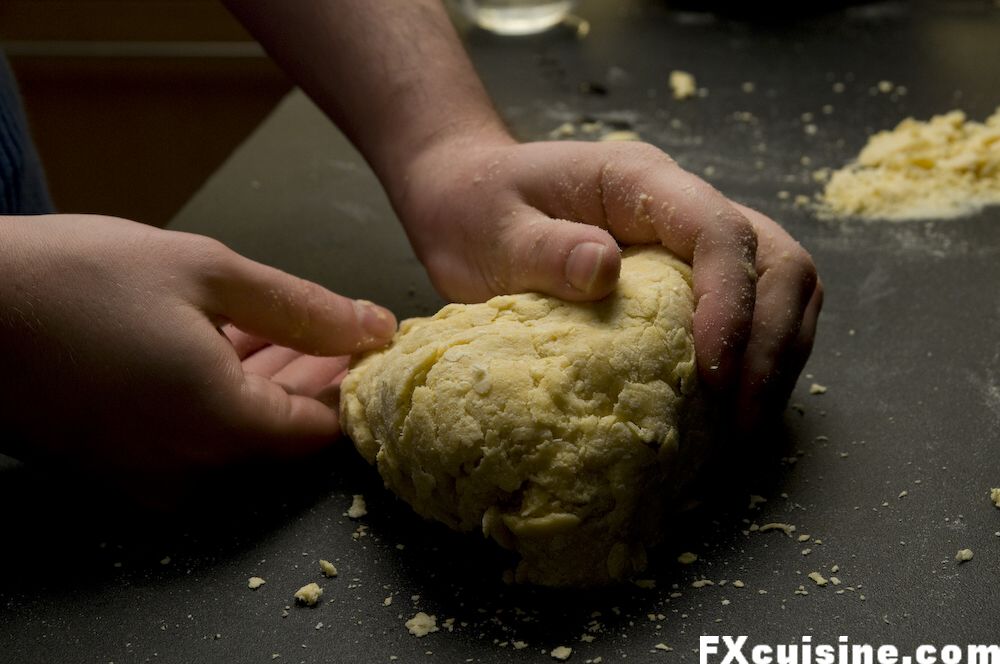 ... until you have a smooth ball. Knead for 10 minutes. Wrap in plastic foil and leave to rest for 30 minutes.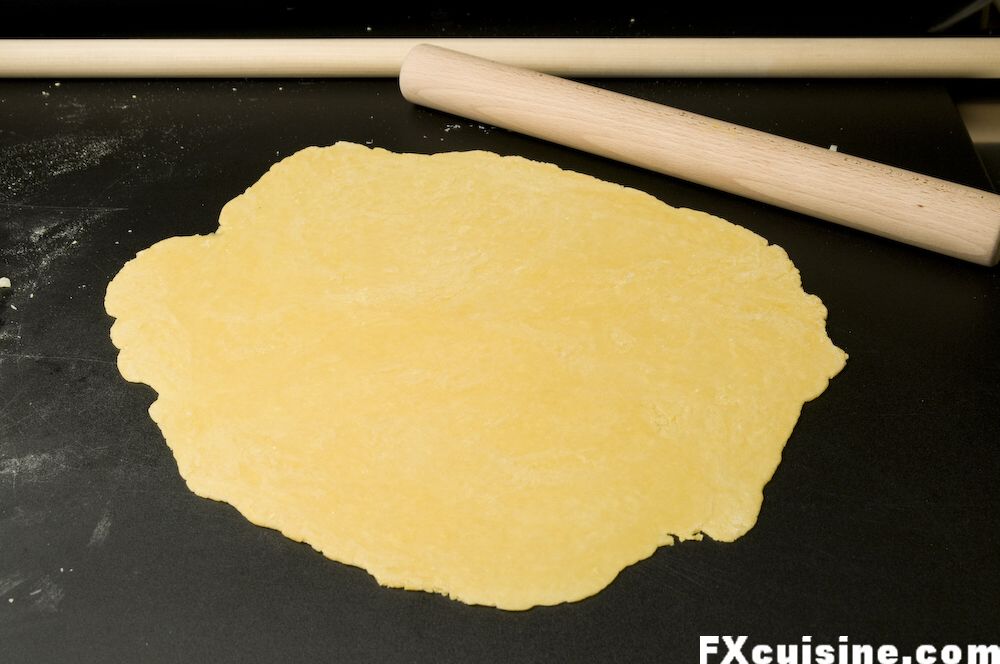 Spread the dough in one single sheet, if possible with clean edges and as thin as you can. There lies the rub, for despite my best efforts I could not make my dough thin enough. If you need to patch a burst tire I'll send you a piece of it.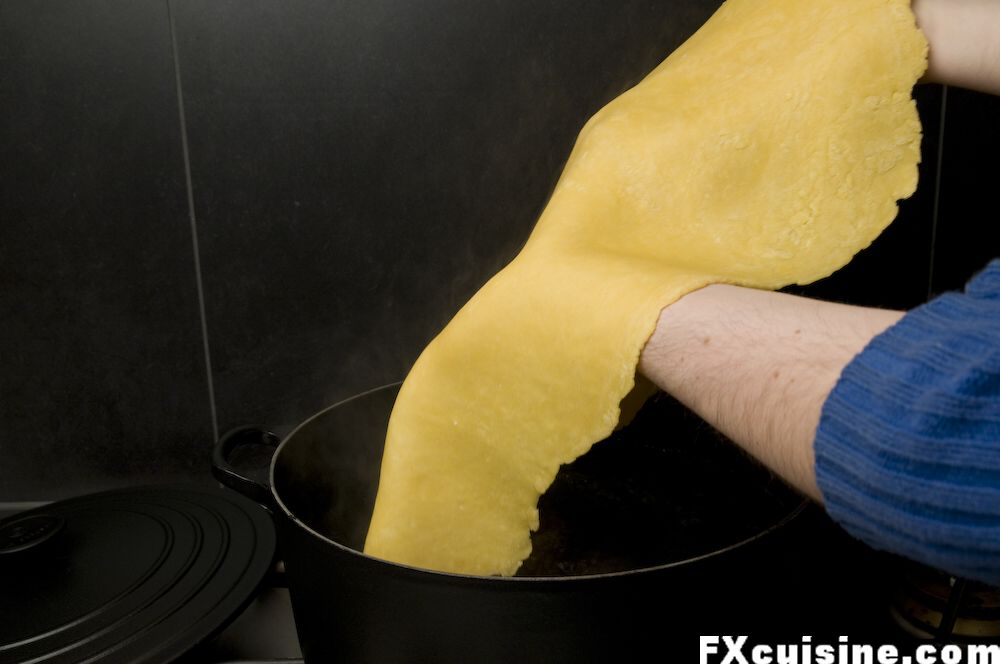 You need a tub to boil this in one piece. I had to make do with an 8 liters / 4 gallons pot filled with water. It took me the better half of the day just to heat the water up. Delicately place the pasta sheet in the water ...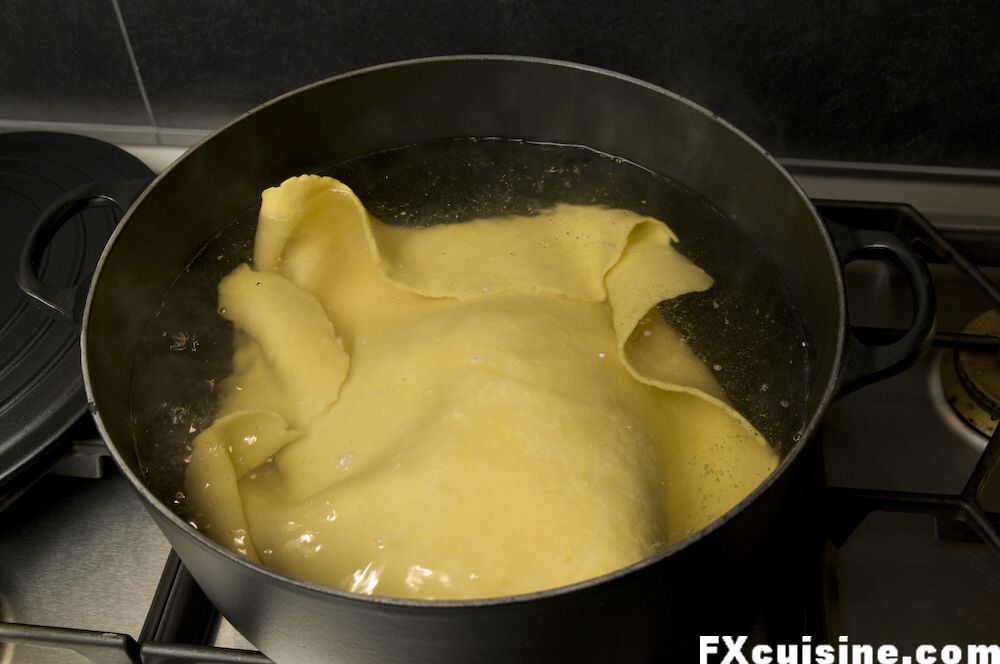 ... boil for 2-3 minutes or until soft.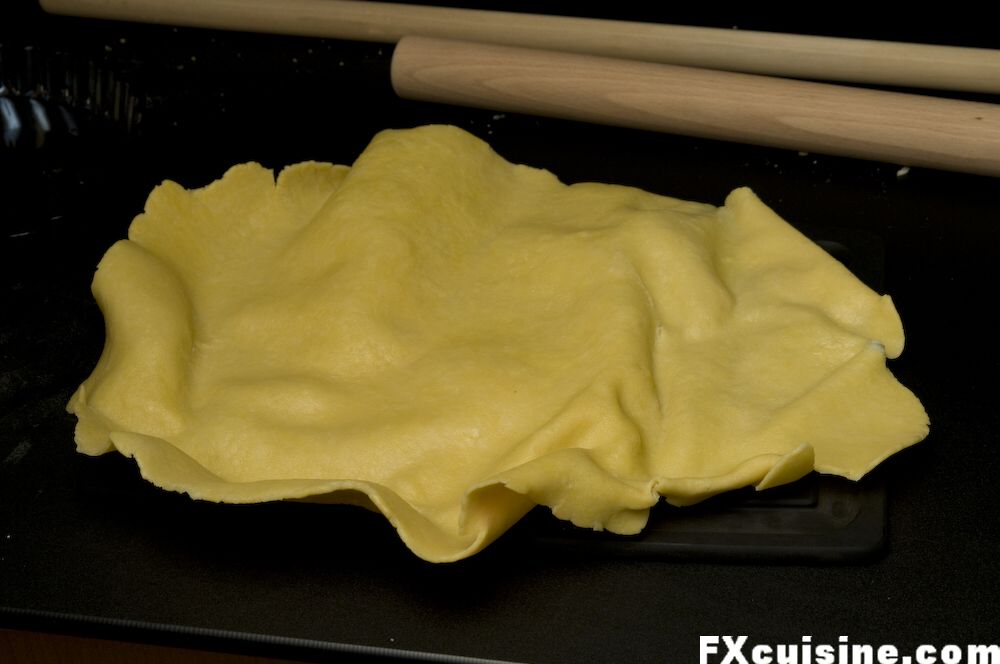 Remove delicately from the liquid. Do not waste the hot water by pouring everything down the drain, we will need it in a couple minutes.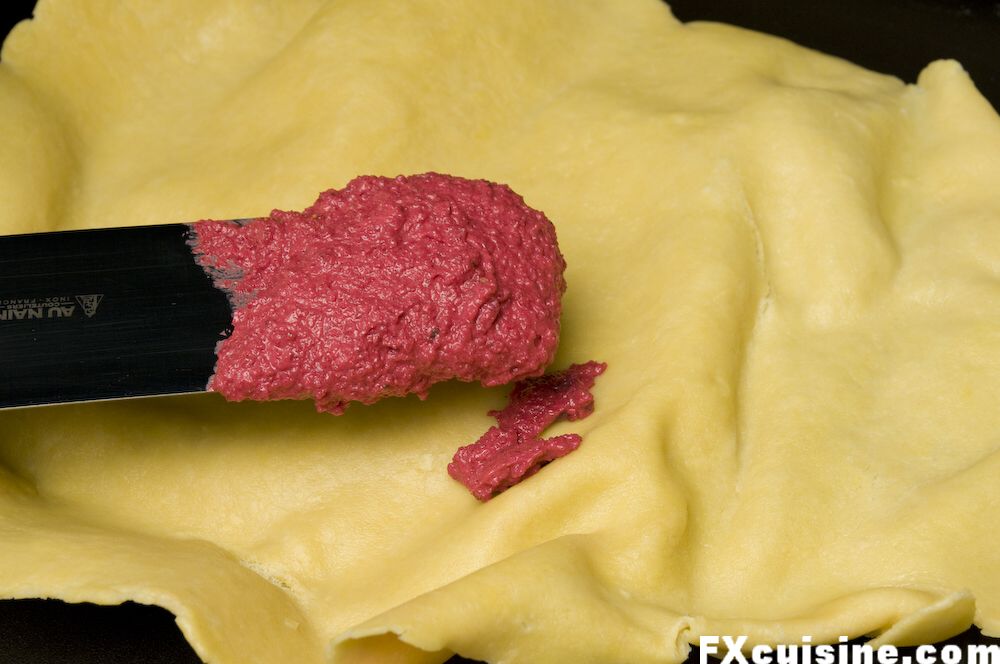 Let the pasta sheet drip for a couple seconds, then lay it flat on the table. Start covering with the beetroot mixture...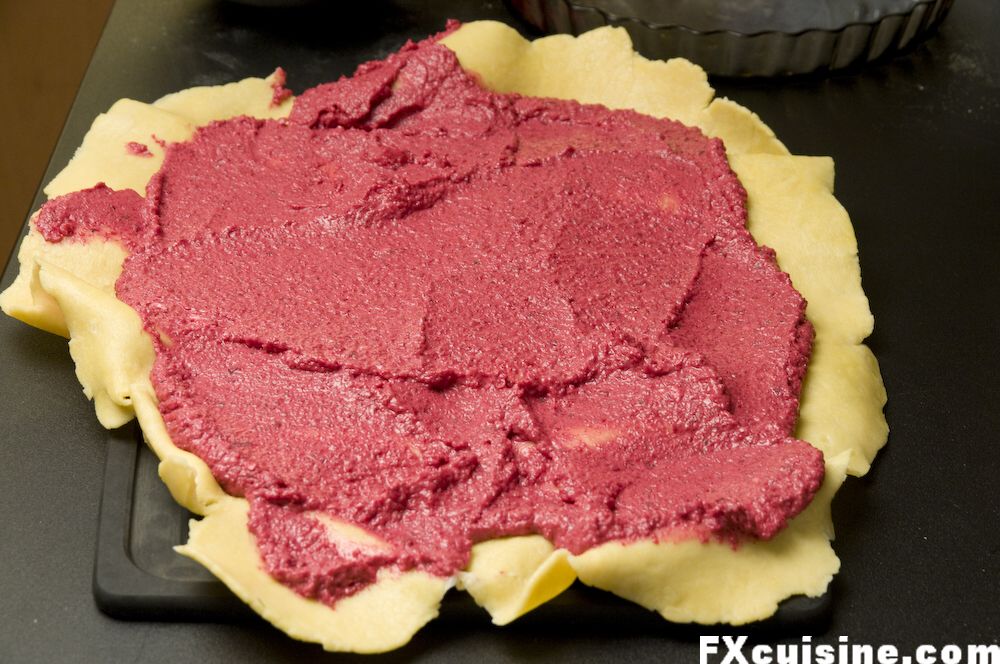 ... until fully covered. Leave 2''/ 5cm on all sides near the edges.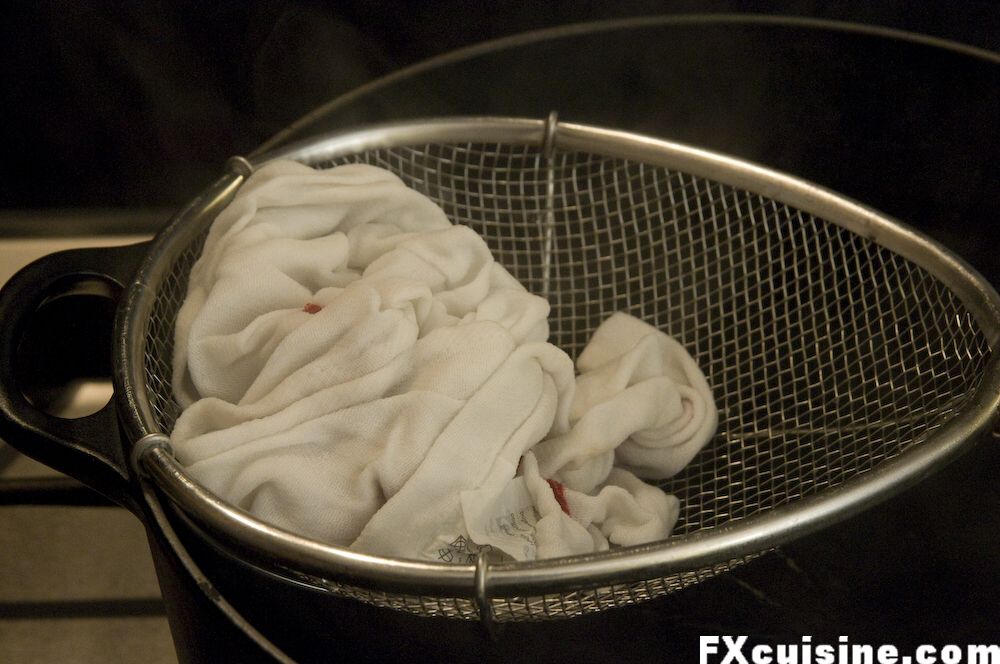 Wash a clean towel. Boil it for a minute or so in the pot.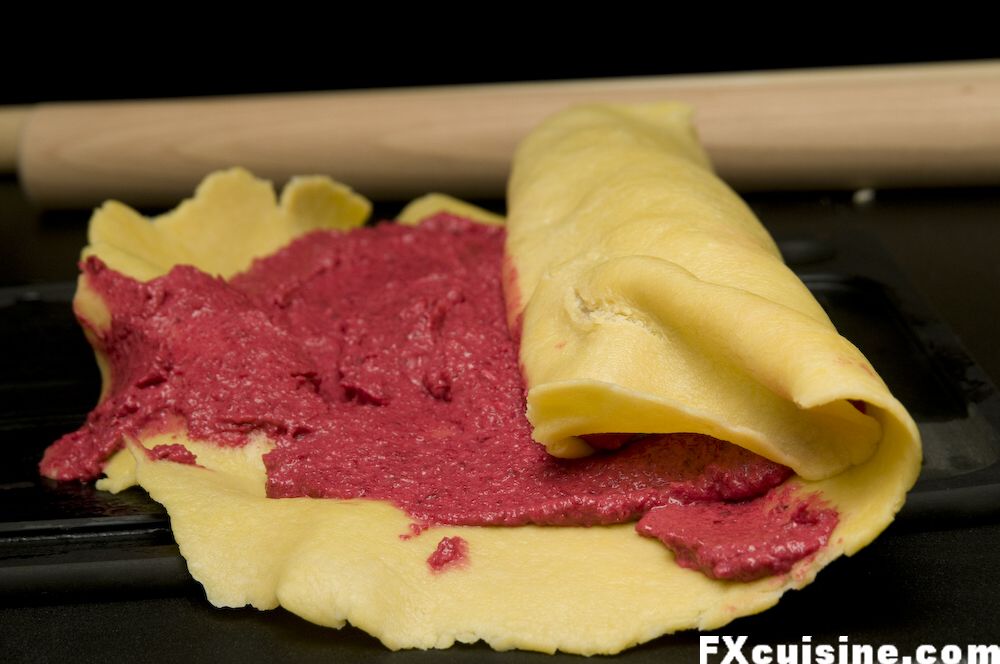 You might want to trim the edges for a cleaner look. Roll the sheet.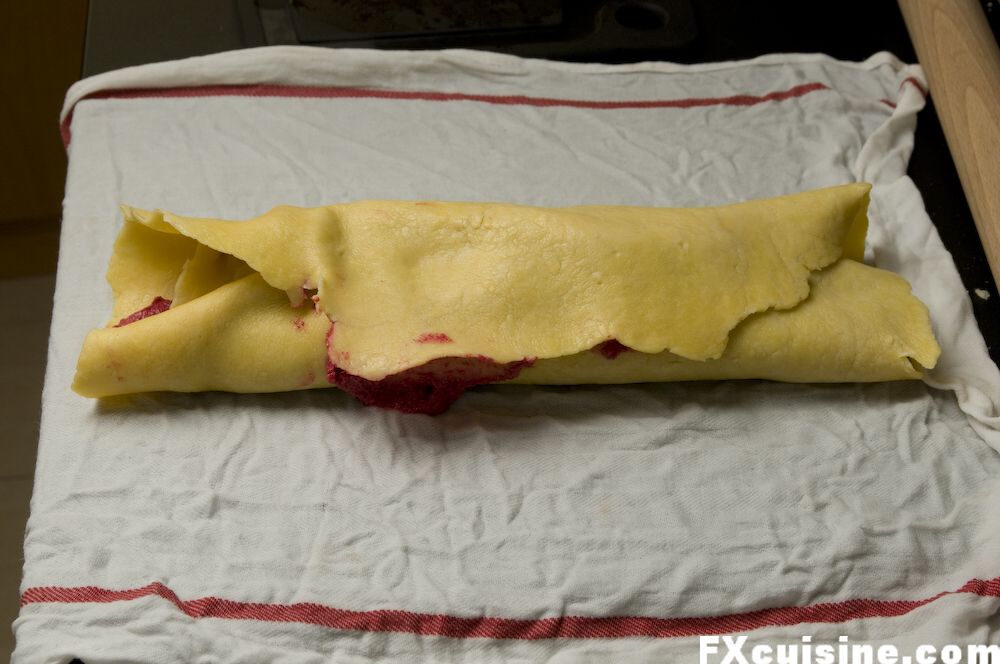 Place on the towel...
... then roll the cloth and wrap tightly.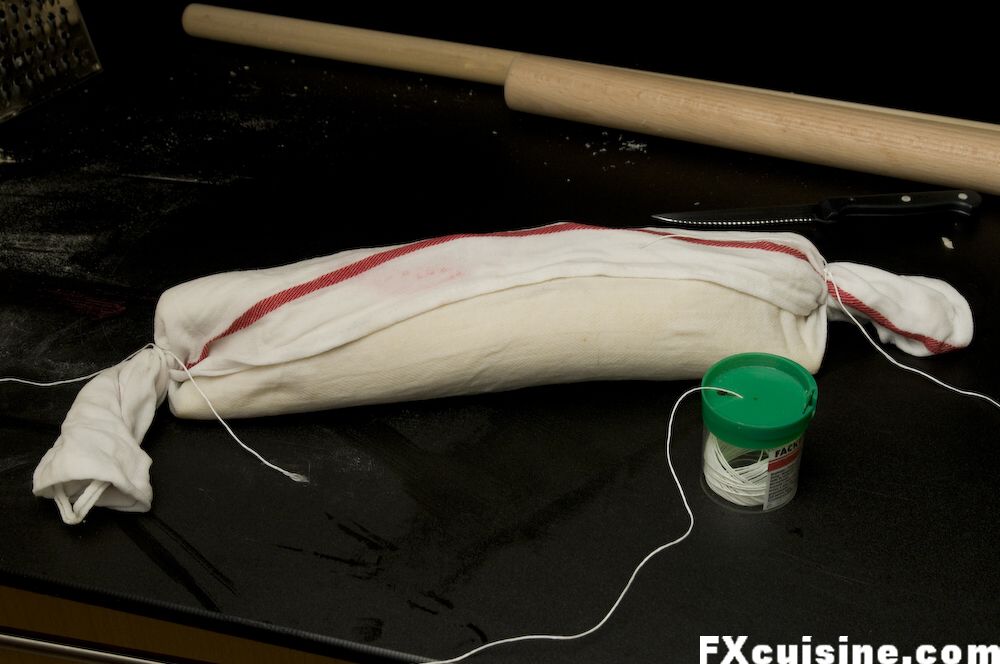 Tie with some kitchen string, first on both ends ...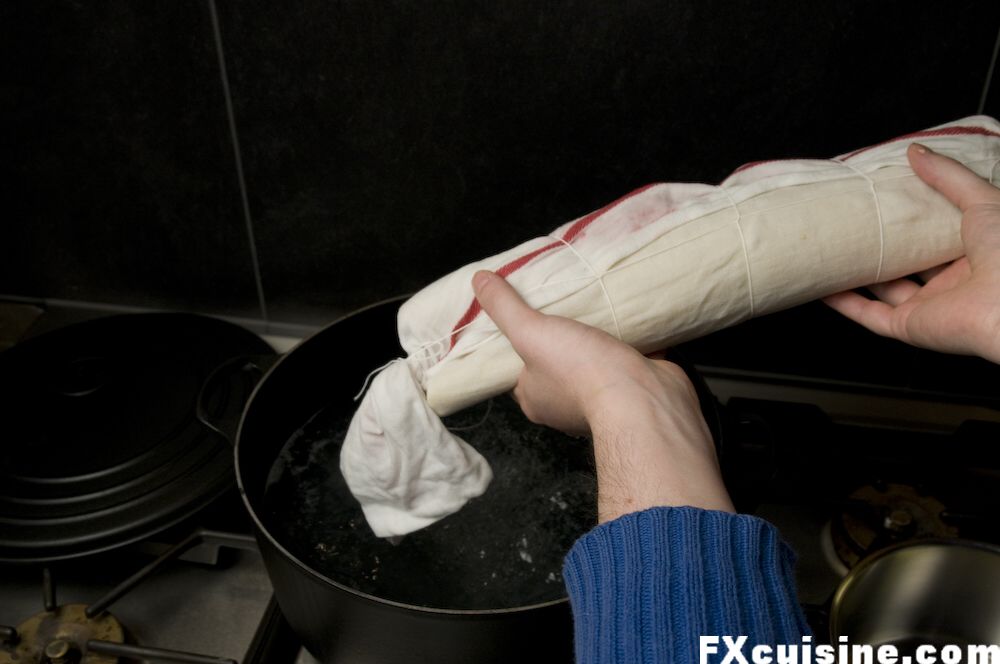 ... then all around the body, salami-style. Bring the water back to a boil, then delicately place the roll in the pot.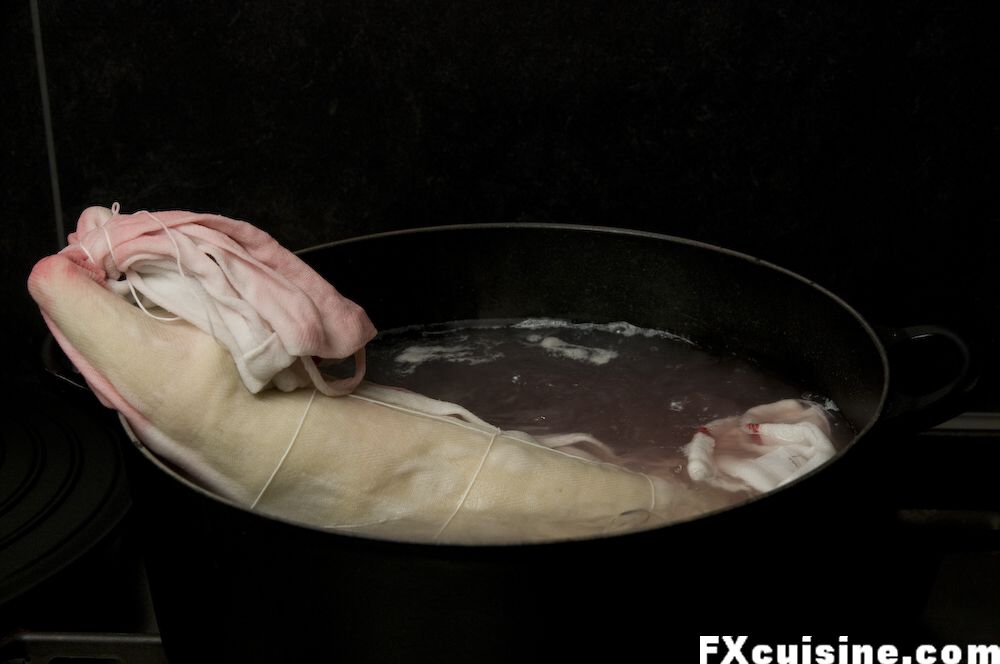 If at first it doesn't fit, let it boil for a couple minutes and the roll will gradually curve and take the shape of your pot.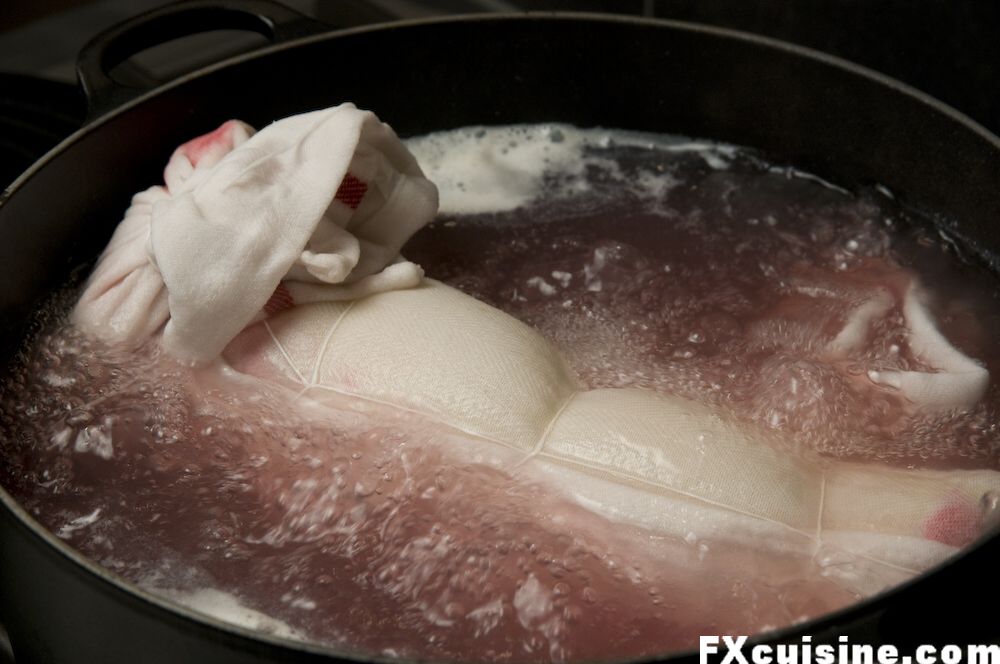 Boil for 10 minutes or so.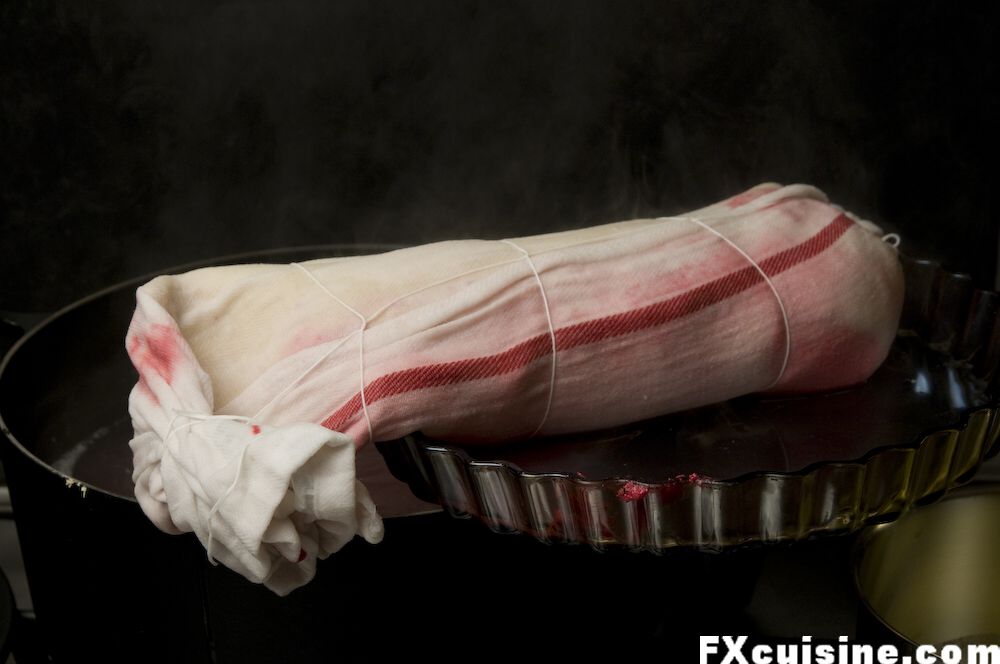 Remove with care and let drip for a few seconds.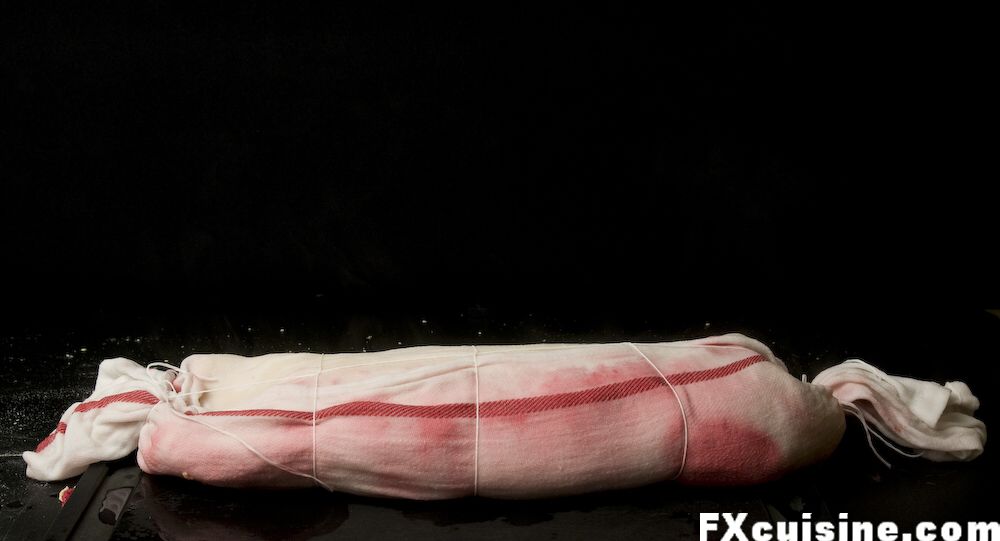 Here is our mighty bonbon, the diva having a rest after the swim.
Let's close the deal with the diva. Starts unwrapping the cloth, but gently, before she wakes up. After all this work, what's inside must be worth it, right?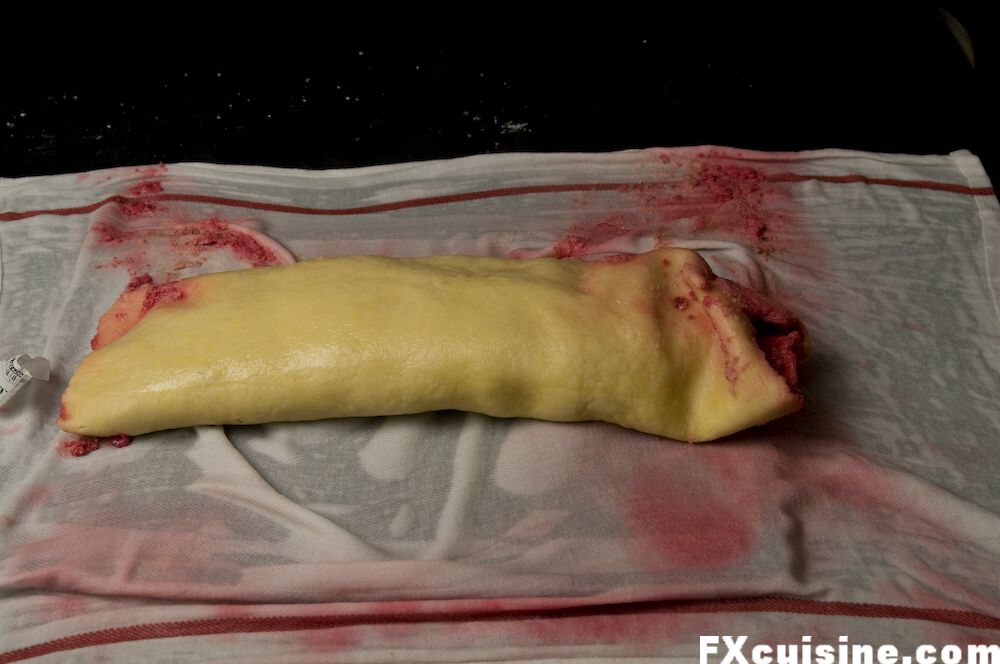 Wrong. Our bonbon does not look all that impressive now that the makeup is gone.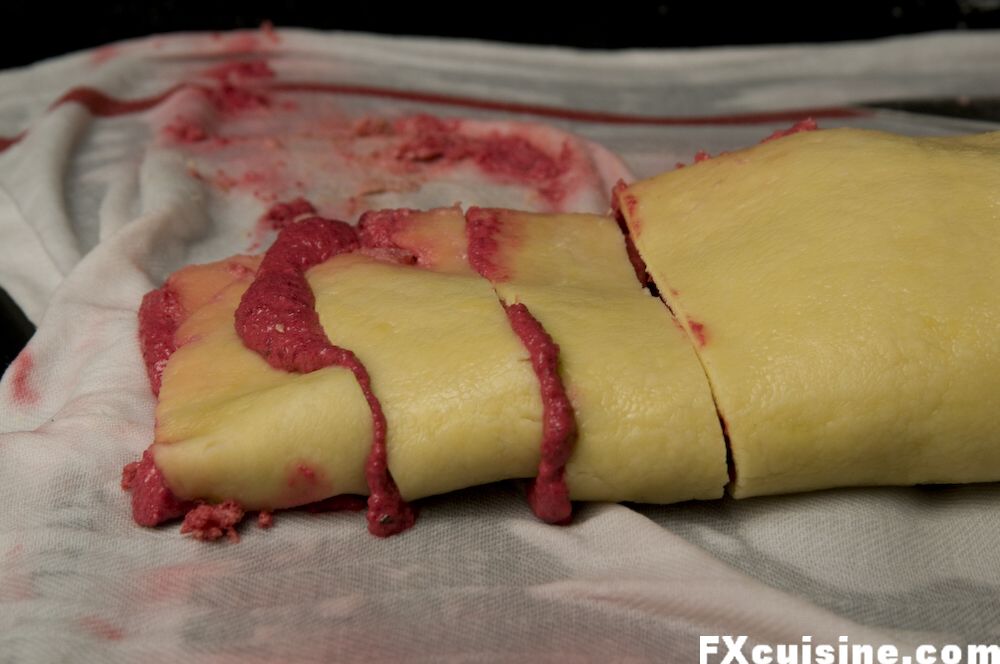 Let's cut some slices. Oops, the roll is oozing out pink blood like a Martian elephant.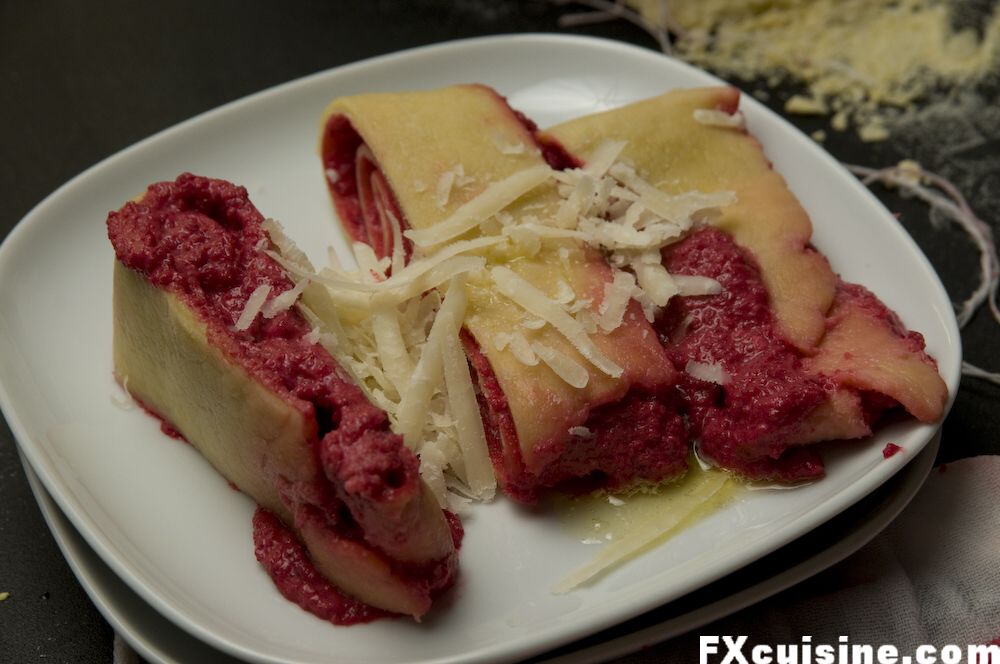 Mmmm. Not so nice, even with the parmesan and melted butter on top. Surely, had I not used a bulletproof pasta sheet, it might have yielded a larger sheet and thinner stuffing layers. Perhaps you will have better luck than I did?
72474 views
Related Articles

My New Italian Chitarra Pasta Cutter *
Homemade pasta with the legendary Italian chitarra, a harp-shaped pasta cutting tool.

Priest-stranglers in Neapolitan Meat Sauce *
These gnocchis served in the cult Napolitan ragų sauce would be a world-famous dish if they didn't take 7 hours to cook.

Pasta con l'anatra - pasta in duck sauce *
Using a whole duck to make pasta sauce is uncommon outside Italy.

Pasta for Dessert I *
My painstaking preparation of homemade ricotta-filled raviolis in a honey-quince sweet white wine sauce was my first test of dessert pasta.
Copyright FXcuisine 2023 - all rights reserved.
If you do this recipe at home please let me know how it worked for you by submitting a comment or send me a picture if you can. Thanks!