Normandy Apple Pie
(page 2 of 2)
Home
>>
Recipes
Juicy traditional French apple tart from Normandy.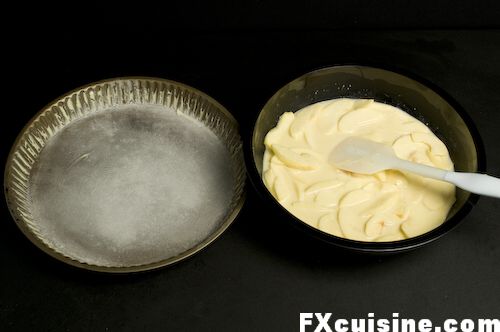 What's next? You can guess, I guess. Just pour the apple pie mixture into the pan without making a mess.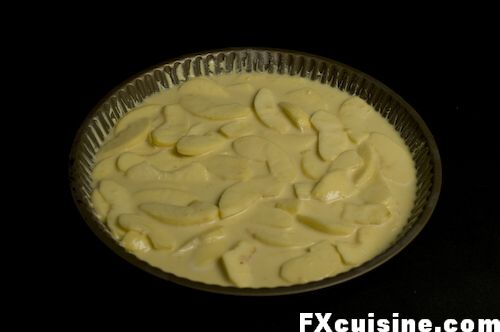 Here it is. I apologize for having no picture of the dough flowing into the pan, but I shot this with a manual lens and currently only have two hands.
Bake at medium-high heat in the preheated oven for about 40 minutes.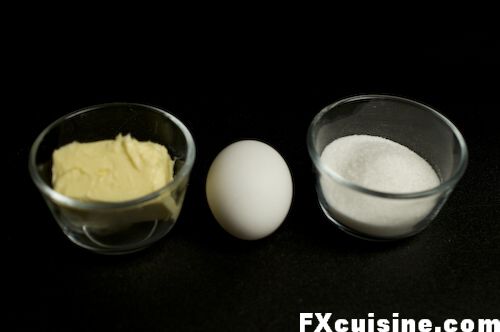 Have a cold one on me. Then prepare the frosting - it is quick, fun and painless. Just measure 50gr/1.5 oz sugar with 50gr/1.5oz butter and one egg. Best have the butter at room temperature than concrete-hard, but do not melt it.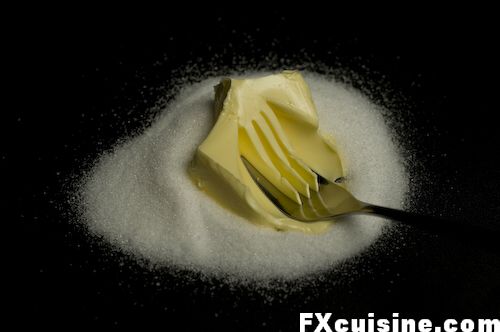 Combine butter and sugar ...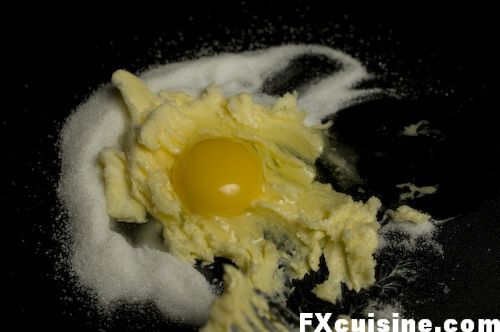 ... then add the egg and beat on ...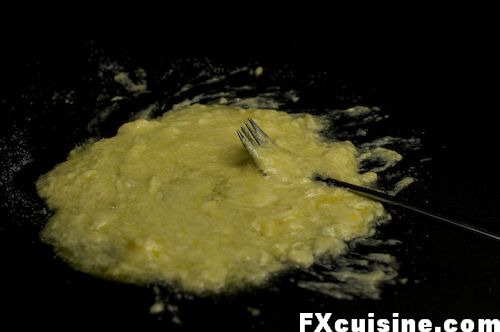 ... until you have a smooth mixture.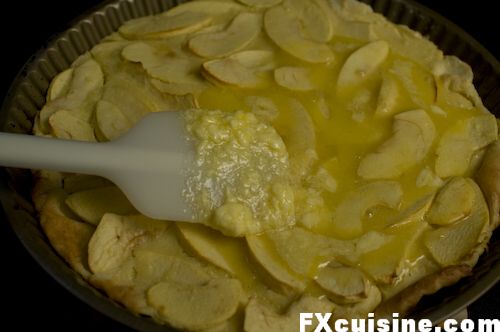 Bring out the hot pie from the oven and start shovelling the frosting on top.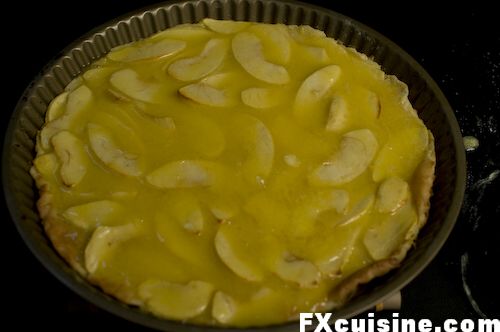 Spread to get an even cover ...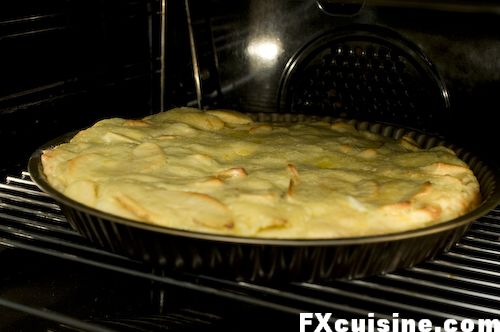 ... then back into the oven for 15 minutes.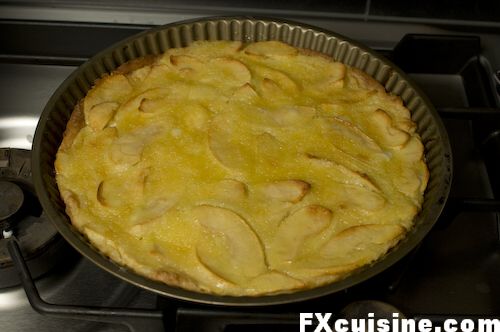 Let the pie cool down for a couple minutes ...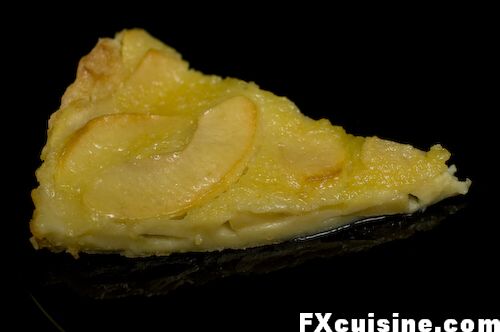 ... then slice and serve warm.
And so to bed.
340832 views
Related Articles

My Boyhood's Hungarian Plum Dumplings *
I had eaten these dumplings only once, when I was 12, but boy did they make an impression! Such a rich combination of gorgeous juicy sweet prunes covered in a soft potato-based simmered dough.
Copyright FXcuisine 2023 - all rights reserved.
If you do this recipe at home please let me know how it worked for you by submitting a comment or send me a picture if you can. Thanks!