Real Hot Chocolate
(page 2 of 2)
Home
>>
Recipes
The ultimate hot chocolate is the simplest thing in the world - provided you have the right pot.
Heat the pot with a little hot water so that your chocolate will remain hot, then pour the chocolate into the pot.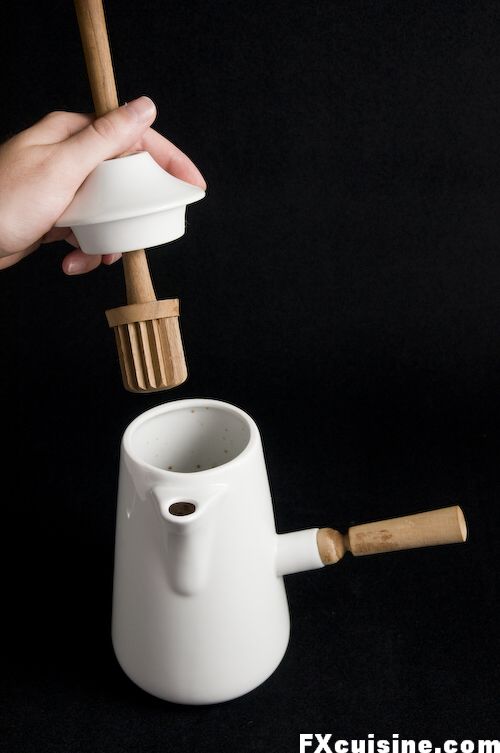 Moussoir and lid go down together ...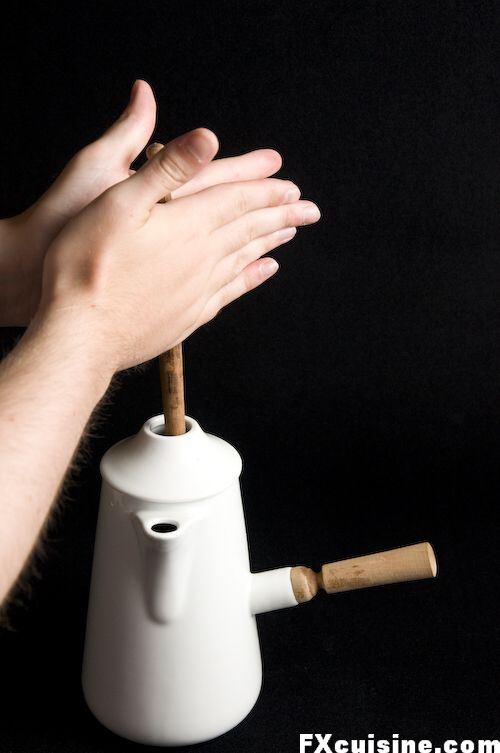 ... and you start foaming your chocolate by rubbing the stick between your palms like so.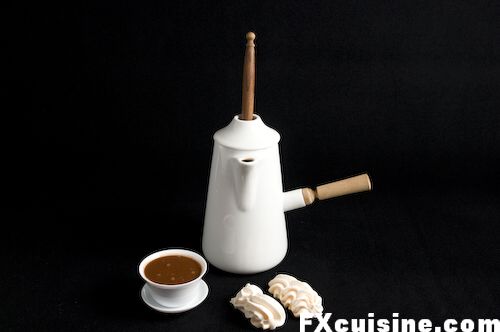 Serve with a few meringues...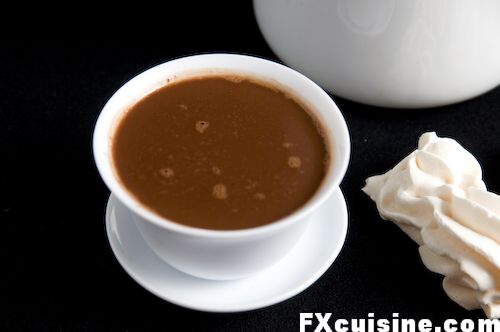 ... and drink the dark liquid into oblivion.
The liquid has an intense chocolate taste that disappears into the mouth, leaving only its black memory imprinted onto the tongue. No fatty residue that sticks to your gums like when you use milk. As bitter or sweet as you like - just vary the quantity of sugar to your taste. A real classic.
341373 views
Copyright FXcuisine 2020 - all rights reserved.
If you do this recipe at home please let me know how it worked for you by submitting a comment or send me a picture if you can. Thanks!