Pear, Walnut and Gorgonzola Bruschetta
Home
>>
Recipes
This traditional garnished grilled bread is Italian cuisine at its best. Utter simplicity based on excellent ingredients, around a time tested formula. Food for the gods.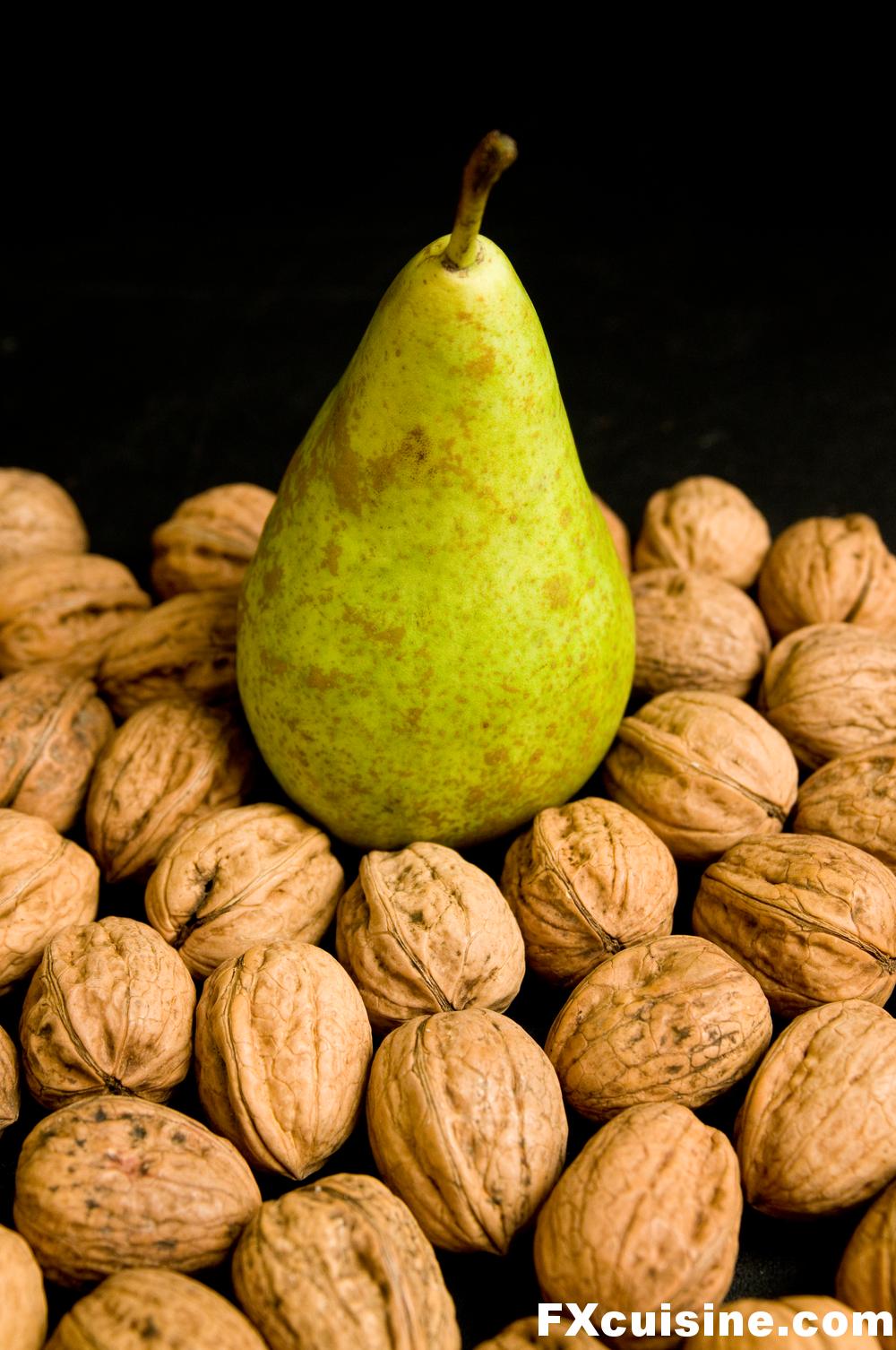 When you are invited to an Italian family, you often get served a bruschetta [broosKAYtah, plural broosKAYtay] garnished with whatever nice ingredient they have around that day. It takes a restaurateur with great confidence to serve this in a restaurant, as in essence, a bruschetta is nothing more than grilled stale bread with a little garnish. It is also one of the easiest and most enjoyable starter you can make for an Italian meal. Today I'll show you a seasonal autumn bruschetta your guests will never tire of.
Bruschetta with Gorgonzola, Walnuts and Pears
Rustic but elegant starter for 6 or light meal for 2
6 slices stale bread
12 walnuts
200gr/6oz Gorgonzola or another quality meltable blue cheese
2 pears
Olive oil
The critical ingredient here is the bread. You can really do a proper bruschetta with crap bread that has been waiting for you under shrink wrap for a whole month at the supermarket. You need proper bread. Stale is better than fresh.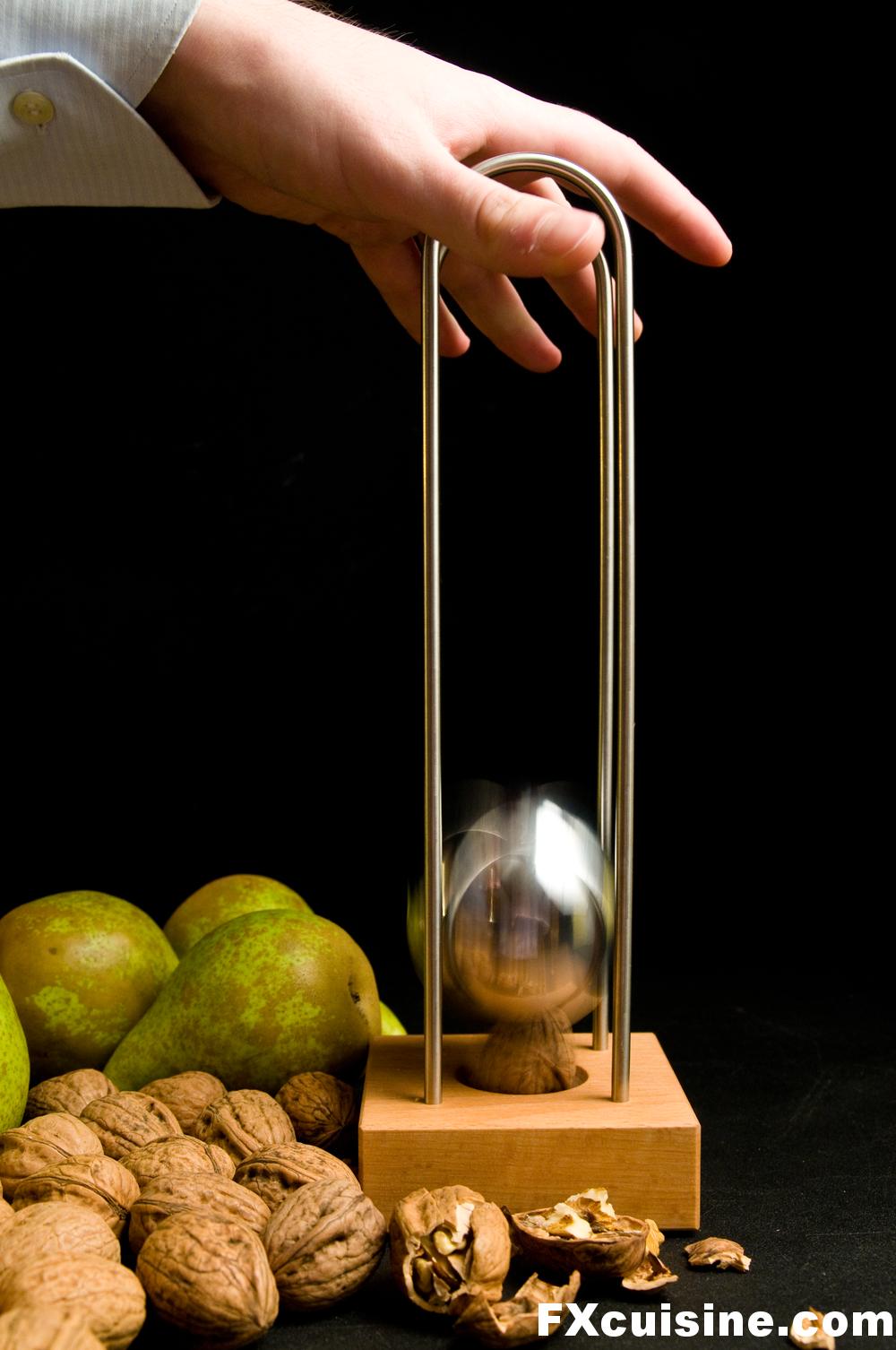 If using whole nuts, begin by cracking them as this can take some time and the rest cannot wait. Call me fancy but I love cracking whole walnuts using my latest nutcracker. Today, a German contraption where you place a walnut vertically...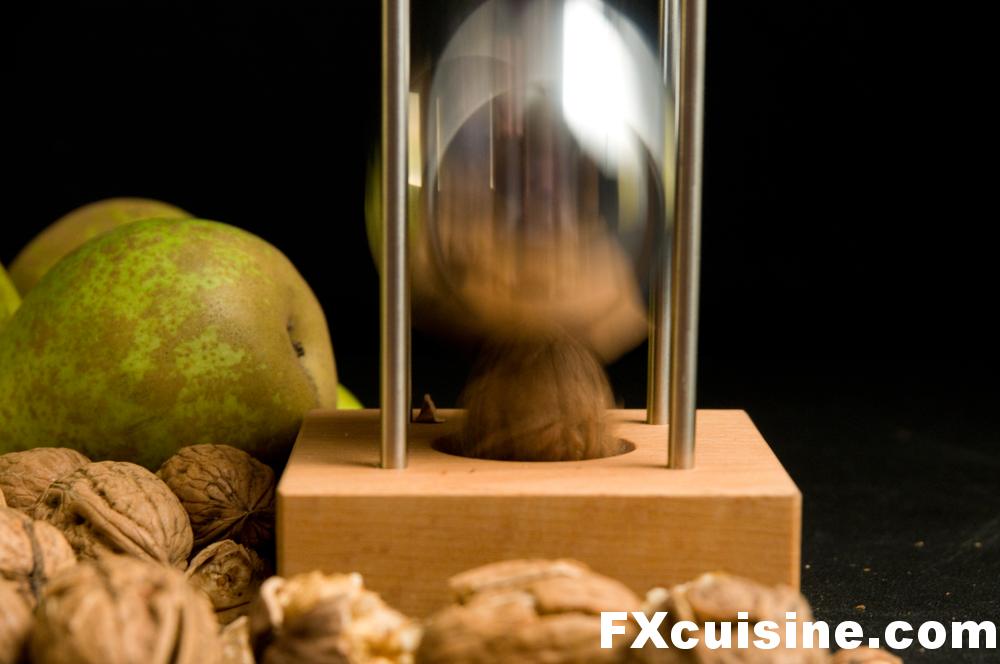 ... then drop a steel ball to break it. Certainly not very efficient, but I have yet to see a guest who doesn't like to play with it for half an hour. Ideal to have your guests wait while the food is cooking - and they even get to eat the fruit of their work as crushed walnuts accumulate on the dinner table.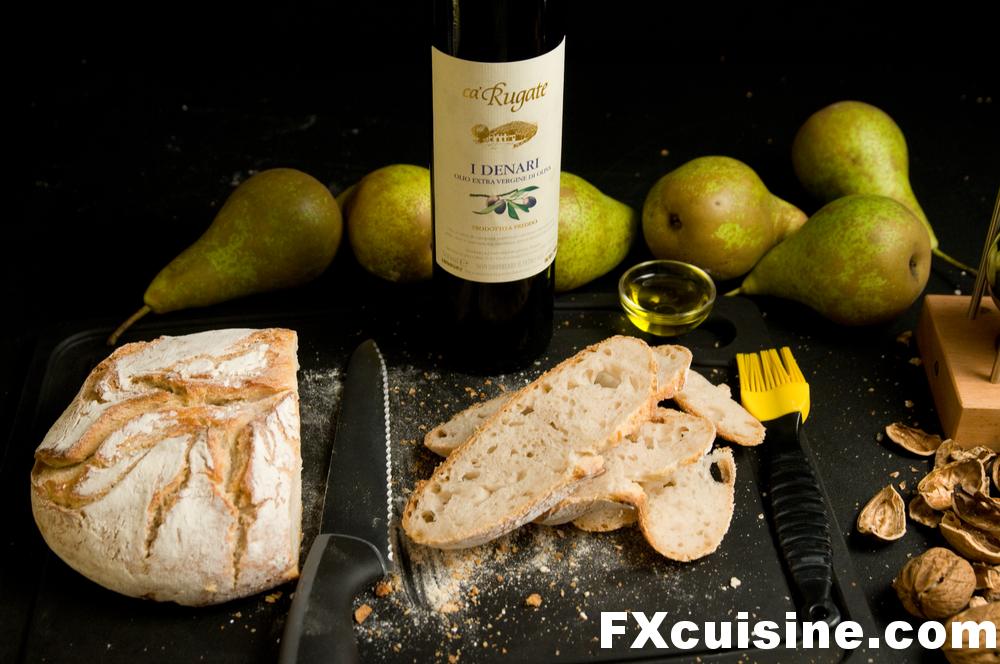 Slice the bread thinly with a serrated blade and swift back-to-front movements.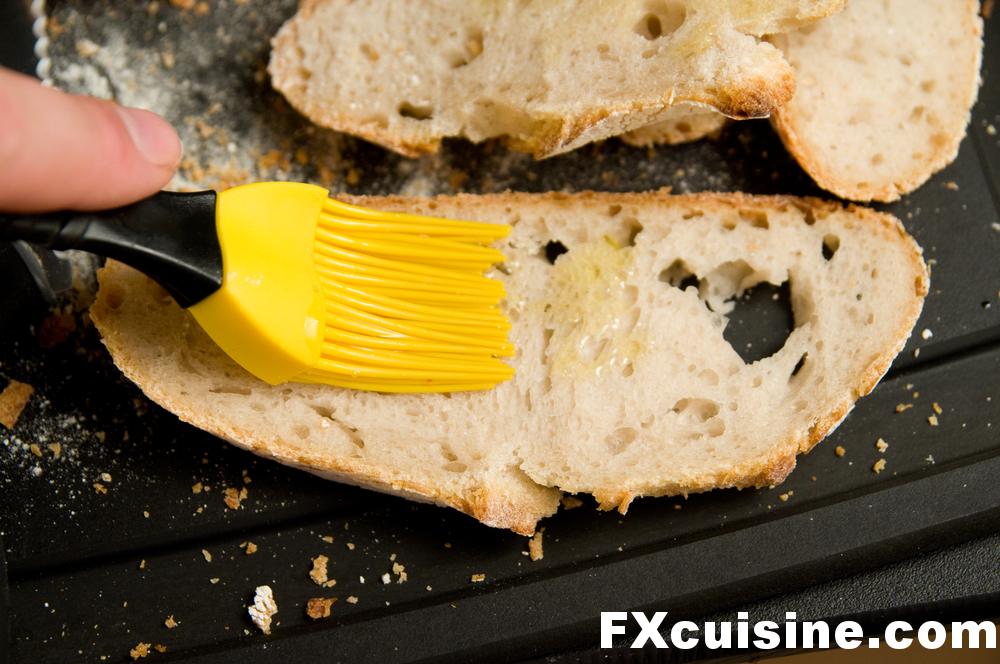 I like to brush the bread with a little olive oil before roasting it.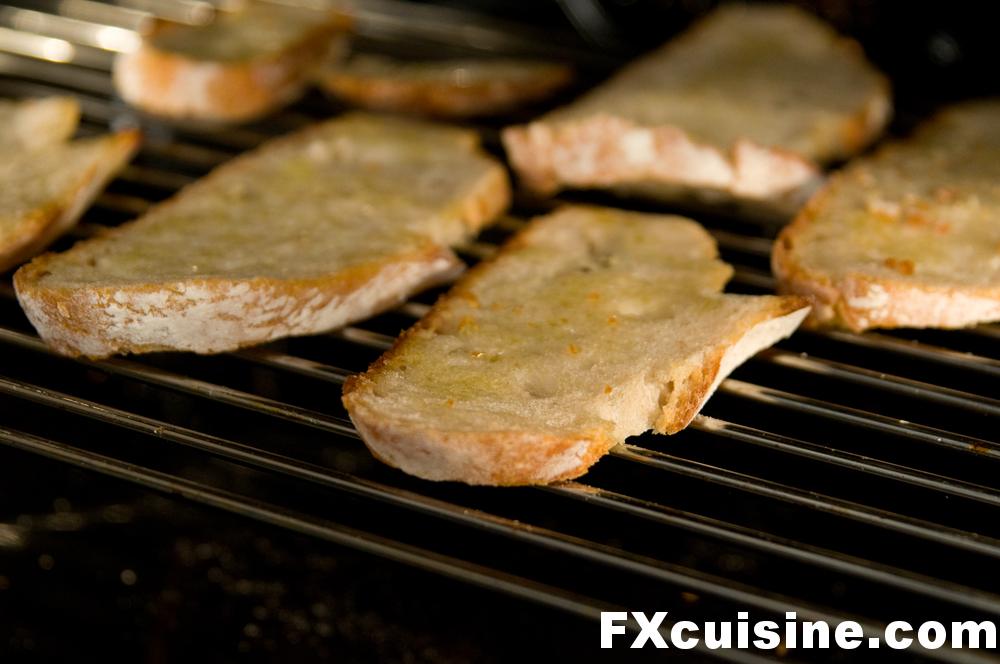 Place the bread on a grate in a hot oven...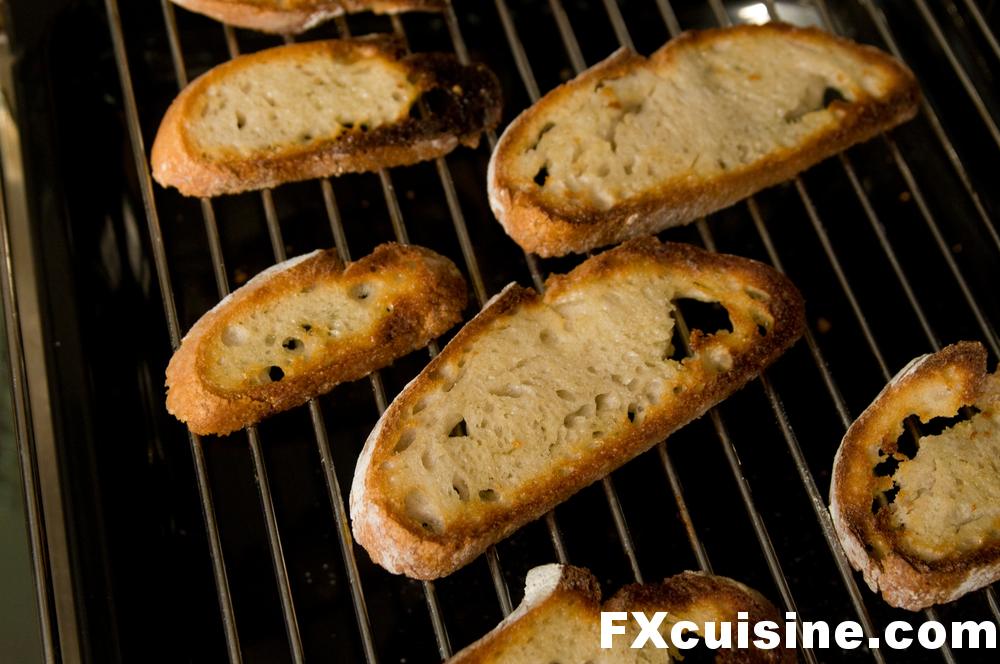 ... and toast until brown and crispy all over. Don't go for moist but for crispy. Your bread should end up as dessicated and crunchy as a fossil.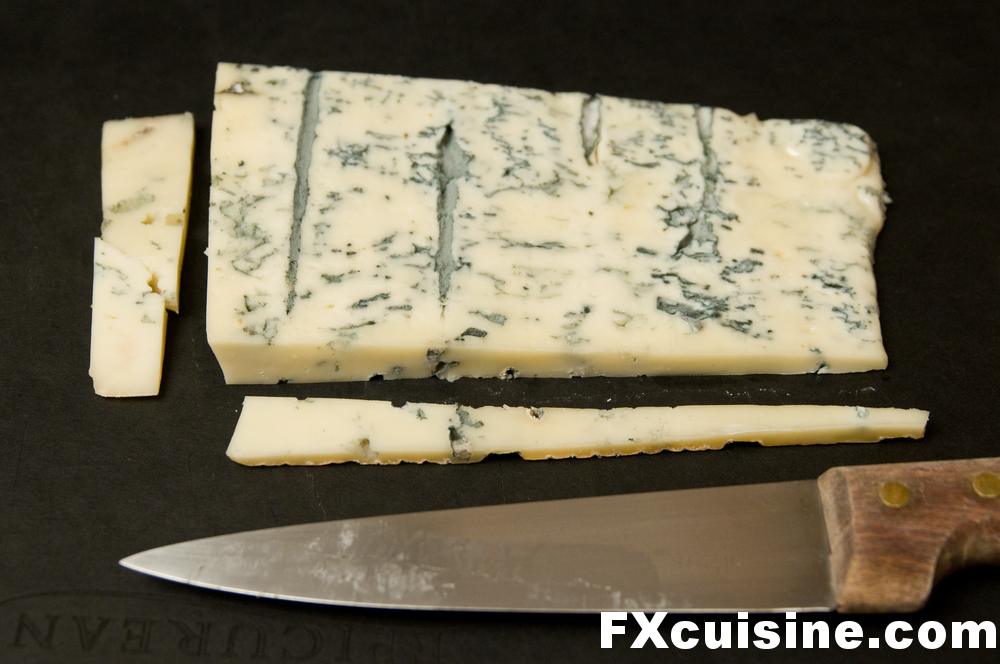 Remove the rind from the cheese while you praise penicillium roquefortii for its mercies.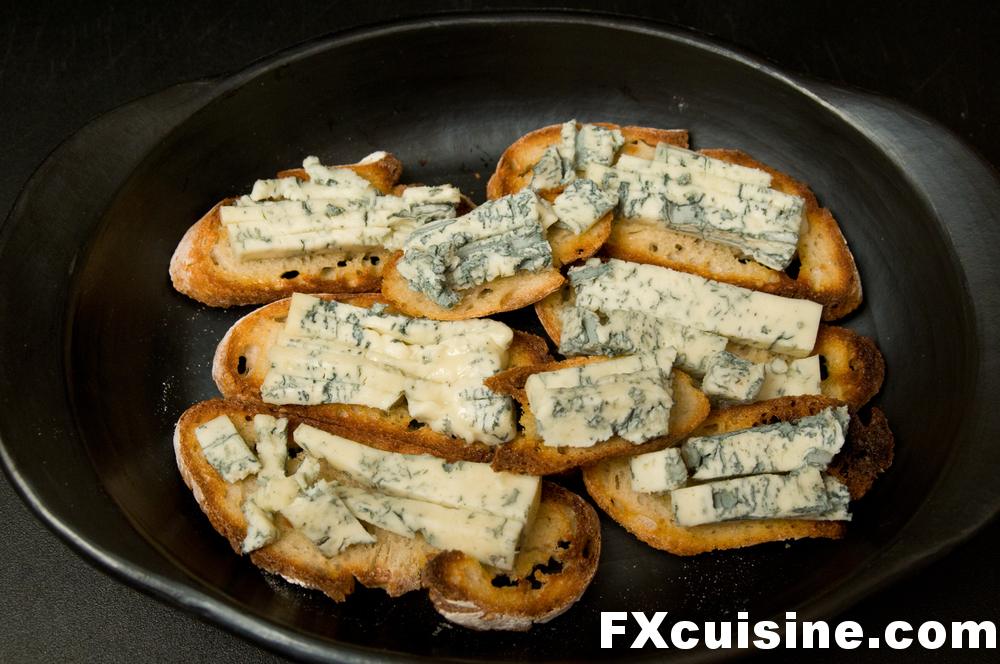 Lay the toasted bread in an ovenproof dish for its last voyage, and cover with the thinly sliced cheese.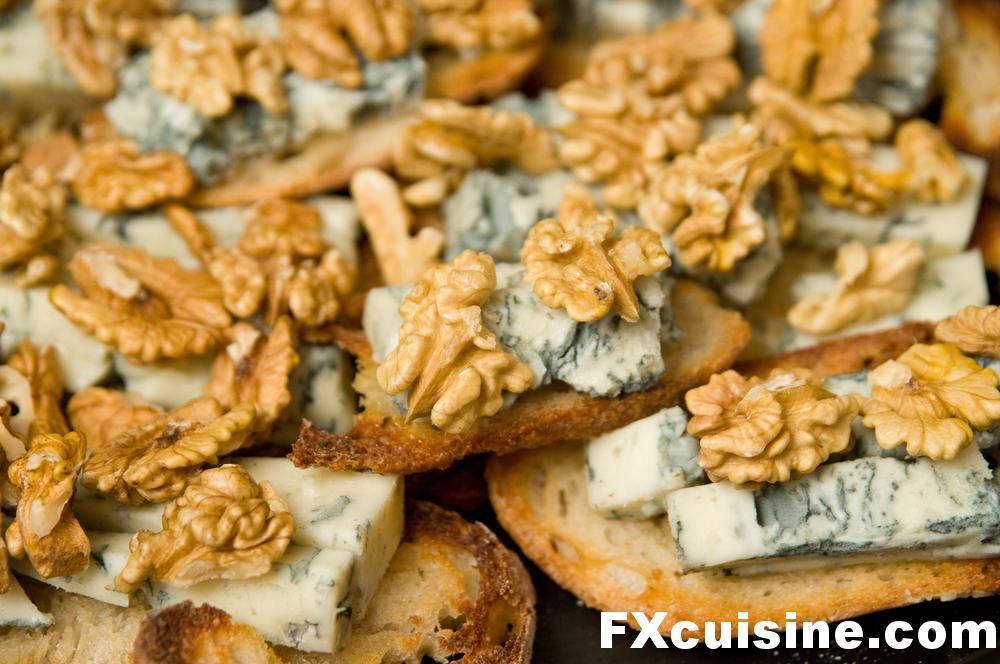 Garnish with the walnuts...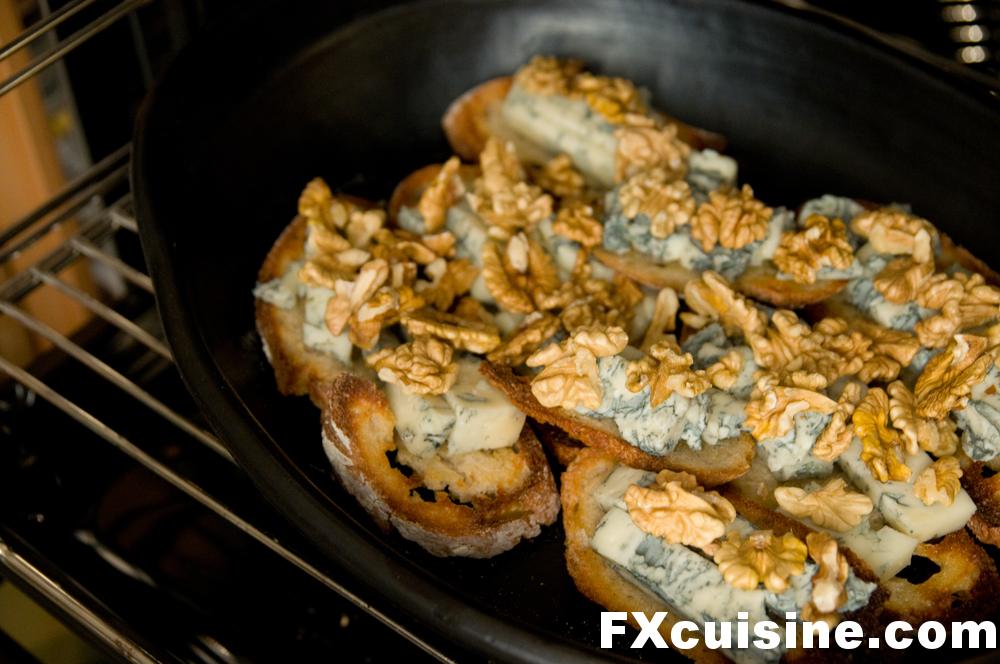 ... and put back in a medium hot oven until the cheese melt. Don't use a powerful grill or you'll burn your walnuts before the cheese is melted. You can definitely prepare everything a couple hours before and do this last step only when the guests arrive.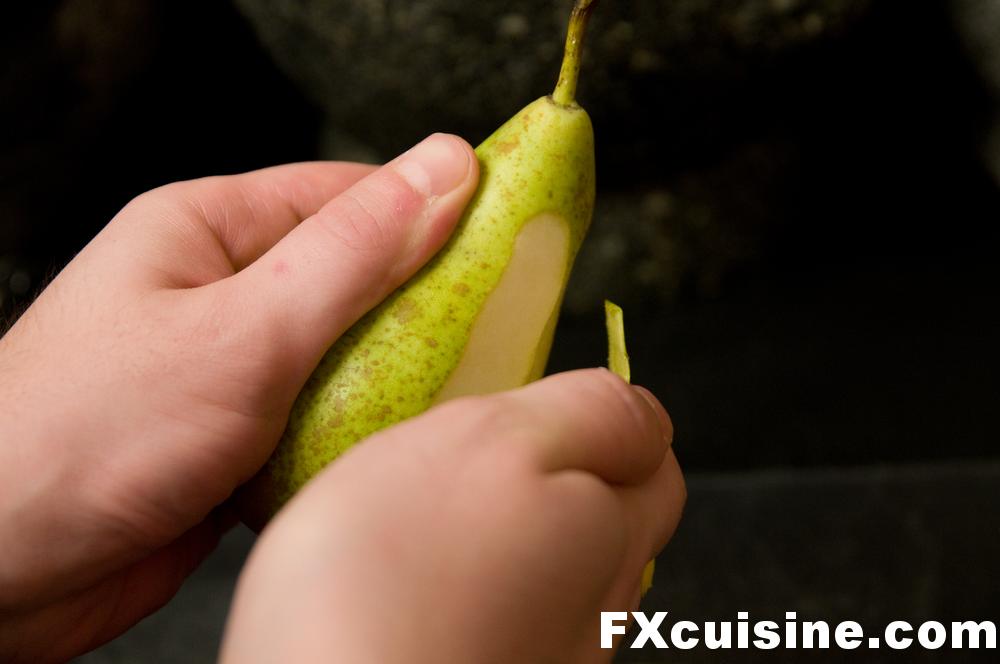 Meanwhile, peel the pears ...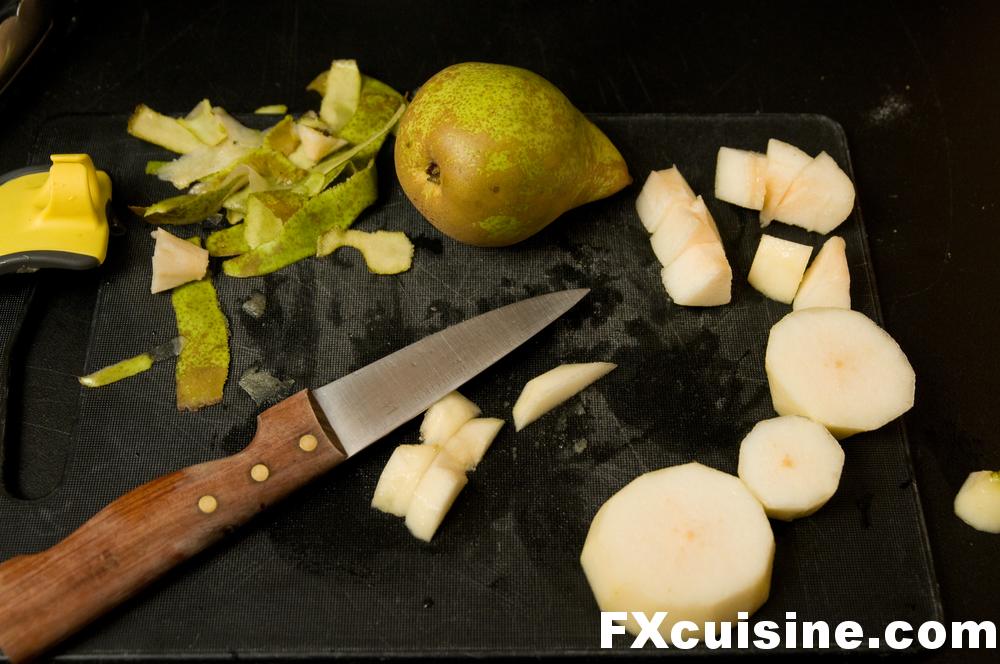 ... core and cut them into cubes as thick as your middle finger. If you need to prepare this a few hours before, just place the cubed pears in a bowl of water with a drop of lemon juice to prevent them from turning brown.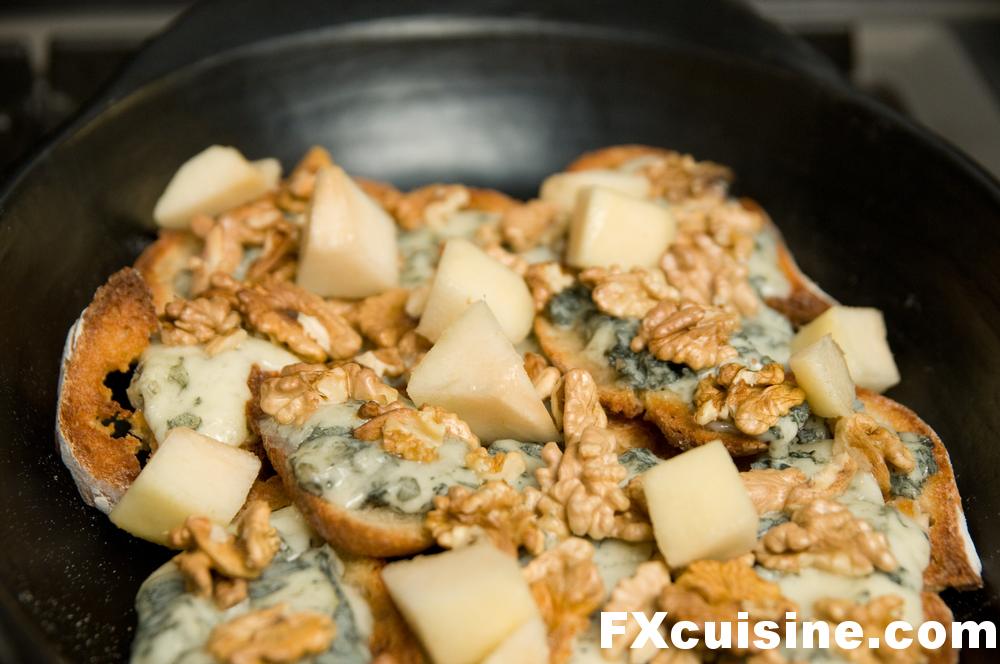 Garnish the bruschette with the pear cubes as soon as the cheese is melted...
... and serve.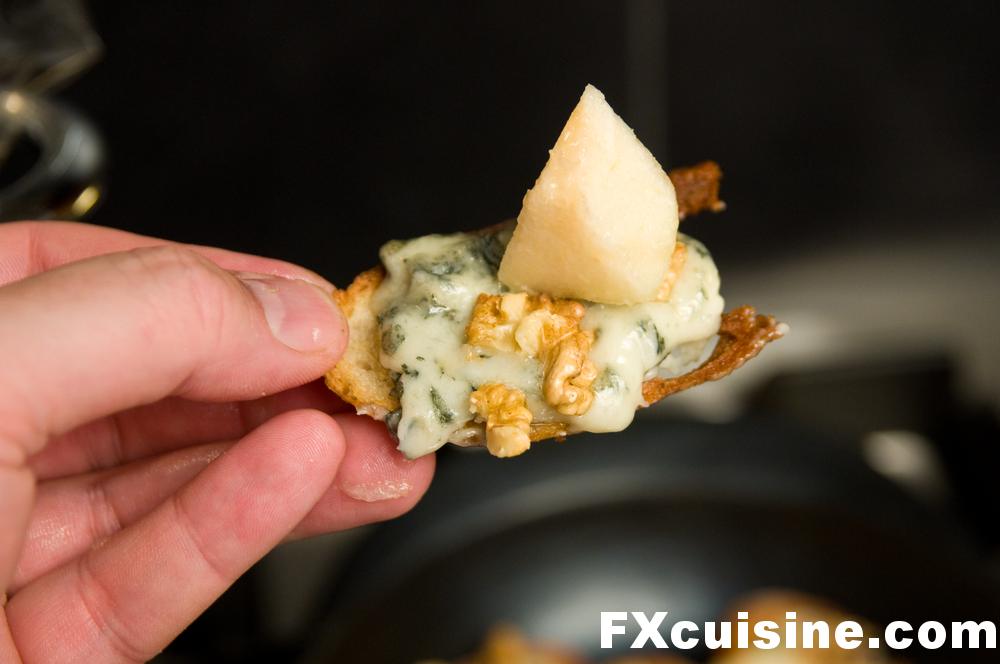 This is Italian cuisine at its best. Utter simplicity based on excellent ingredients, around a time tested formula. Food for the gods. Serve this with a sweet white wine and go you'll be in heaven before the meal is over.
279906 views
Related Articles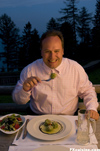 The Battle of the Knoedel ***
The story of a German secret weapon transformed into a delicious dish by the Italians.

Sainte-Maure Goat Cheese Feuilleté **
Use these intriguing cylindrical ash-colored French goat cheeses to make delicious puff pastry appetizers. A traditional French recipe.

Creamy Agliata Verde **
This traditional recipe from the confines of Italy and Switzerland brings together the delicious full fat creamy tomme with a unique Alpine herbal pesto.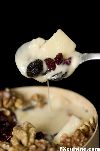 Decadent Baked Vacherin Cheese **
Uber decadent personal baked Vacherin Mont d'Or, gorgeous creaminess topped with toasted walnuts, dried fruits soaked in sweet wine and apples sautéed in butter and honey.
Copyright FXcuisine 2023 - all rights reserved.
If you do this recipe at home please let me know how it worked for you by submitting a comment or send me a picture if you can. Thanks!