Wood Fired Chestnut Pancakes Necci
Home
>>
Recipes
This is a recipe I have discovered a year ago and took me a full year to get right. But now I cook it almost once a week so simple, quick, delicious and spectacular it is.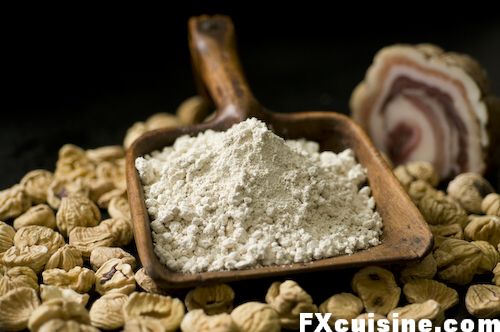 I discovered this recipe a year ago in books about obscure regional specialties of the Montagne Pistoiese. There are a number of canonical variations which Italians cook with religious precision in several villages. In essence, these are unleavened 100% chestnut flour pancakes cooked between two very hot metal discs placed in a wood fire. It took me a year to get it to work but if you have a wood fire this makes a delicious breakfast, tea or supper in very little time and a most memorable pancake for your guests. Most people cook this in a pan on a normal stove, but it really makes a big difference to do it over a wood fire if you have a chance.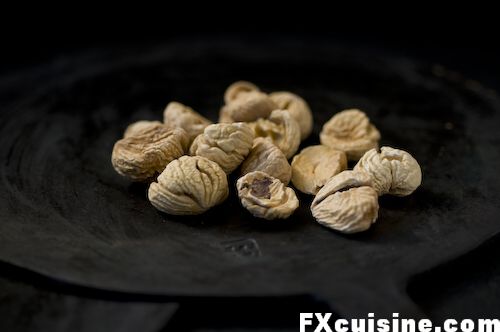 The batter is made by mixing cold water and chestnut flour in equal parts by weight. That is, you mix 500gr of chestnut flour with 5dl of water. No eggs, no baking powder, no yeast, no salt, no sugar, no nothing.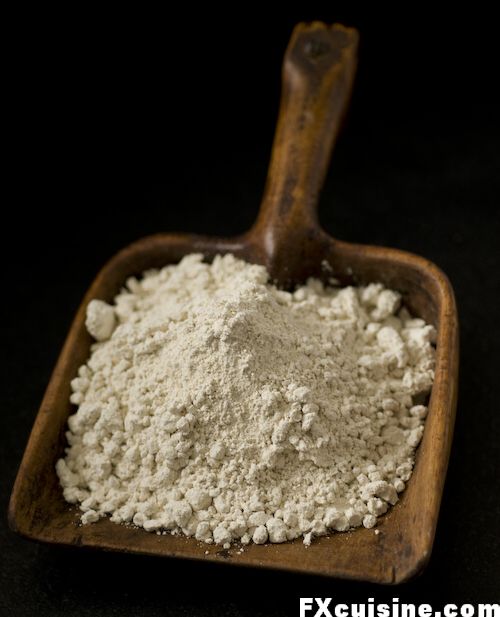 This is the only recipe using 100% chestnut flour that does not end up being a christian choker, but an extraordinarily sweet and fragrant delight instead. The chestnut flour is naturally so sweet that people will not believe you did not add any sugar.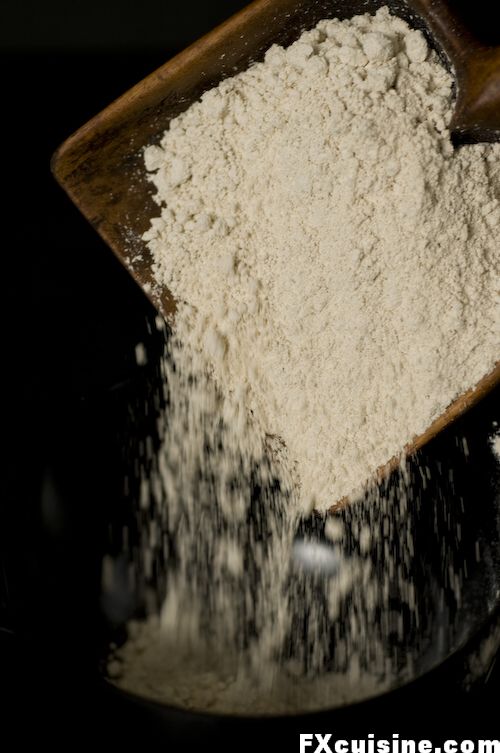 drop the flour in a bowl...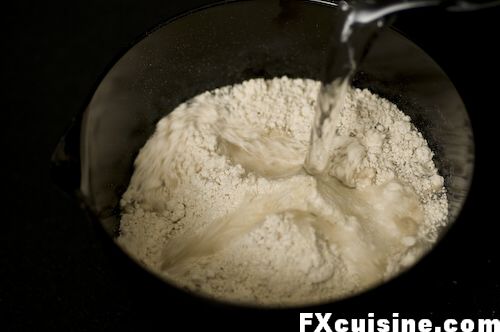 ... and add the same weight in cold water.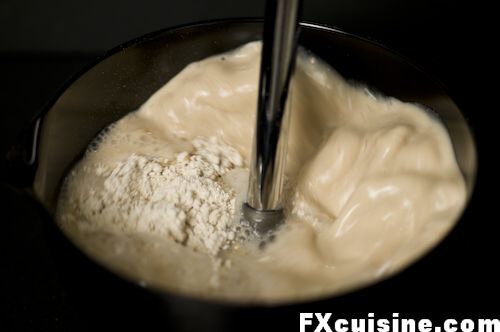 Mix thoroughly with a hand whisk, or better with a hand blender. Leave the dough to rest for an hour or so, until all the flour is hydrated. You need to have a rather thick, syrupy consistency - just add some more water until the flour will drink no more.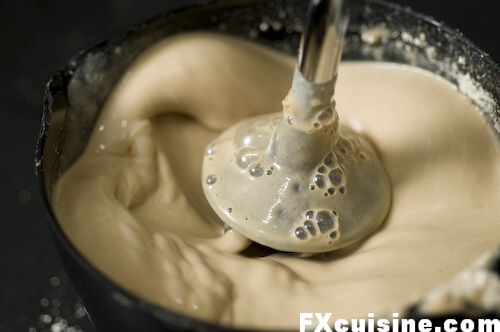 ...