A Pastry Class at the Paris Lenôtre school
(page 2 of 2)
Home
>>
Experiences
Lenôtre offers high-end non-professional pastry classes in Paris. Are they worth the time and money? Who attends? What do you actually learn? Read my account of a Brioche and Kugelhopf class at Lenôtre's school on the Champs-Elysées.
LESSON II: BRIOCHE
The second part of the course, done concurrently, was about brioche. First we prepared brioche dough by kneading butter, eggs, sugar, yeast, salt and flour. Brioche dough needs a long raising time. The pastry chef had prepared some the day before and we used that one.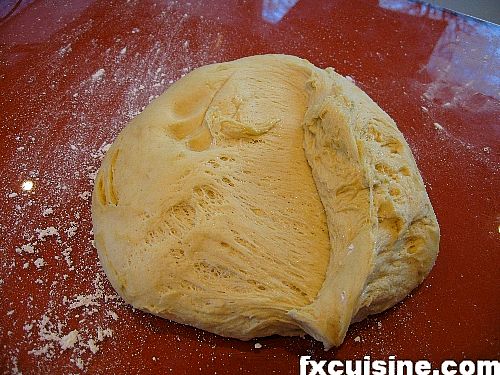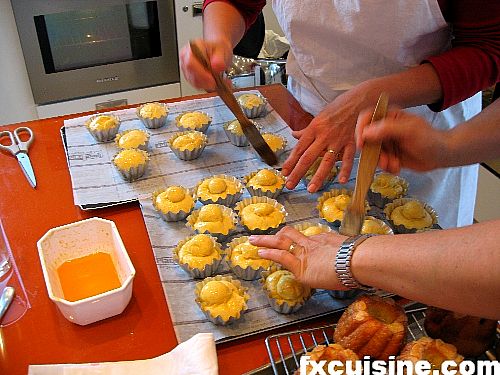 We made two types of brioches: Brioche Parisienne, like on the picture above, with its trademark little balls on top of each other. The making of a nice, smooth ball is difficult. You squeeze a piece of dough between your open palm and the table and then make circles with the hand, raising it gradually. It took us a while to master this tour de main!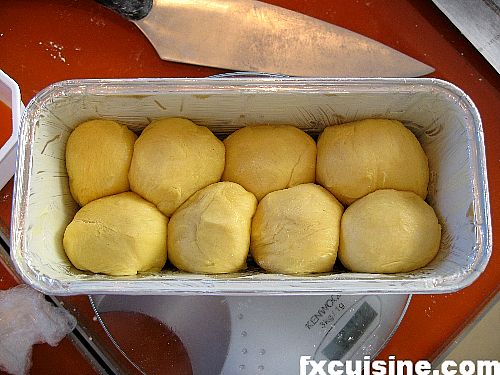 The second type of brioche, seen on the pictures above and below, is Brioche Nantaise. You make a number of large balls with the dough and stuff them in a cake form.
Both types of brioches need a double layer of egg yolk to get their famous deep brown color.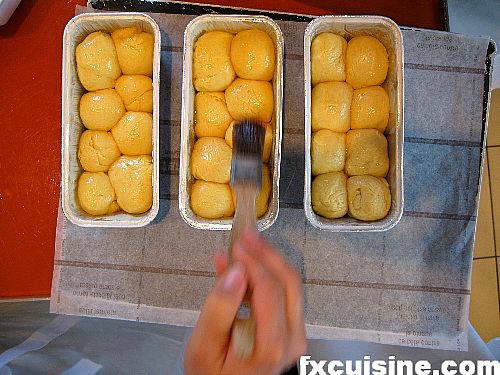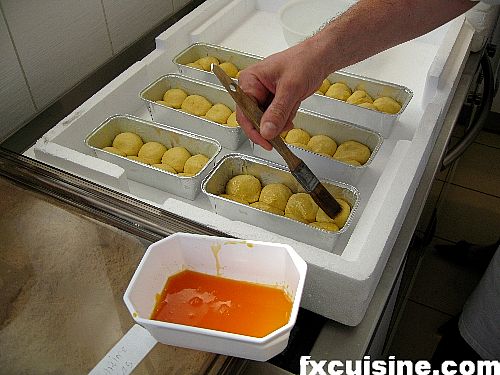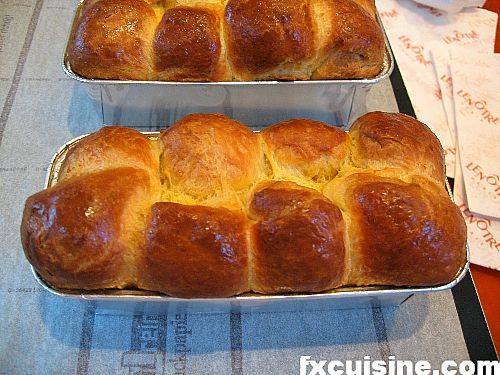 See the back of the brioche nantaise.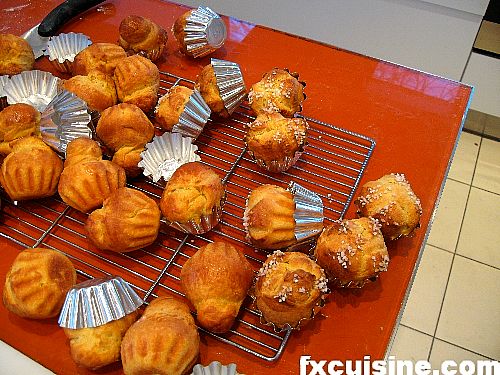 This Lenôtre pastry course was very serious and informative. We spent every single of the class' 210 minutes learning about pastry and doing it. I would definitely come back to Lenôtre for another class. Just bear in mind that clases are in French but these are not French classes: you need to have some fluency. There are many cheaper cookery classes in Paris, some even in English. I don't know if they match Lenôtre's high quality as it is definitely a high standard.
To attend a class at Lenôtre:
Ecole Lenôtre
http://www.lenotre.fr
Tel +33 (0) 1 42 65 97 60
Pavillon des Champs-Elysées
10 Avenue des Champs-Elysées
75008 Paris, France
482631 views
Related Articles

Pistachier at Lenôtre ***
A pistachio-flavored little cake served with coffee in French gastronomic restaurants. If you get the pistachio paste, you can make it too.

Tuiles à l'orange Lenotre Baking Class **
Back at the Lenôtre pastry school in Paris to make tuiles à l'orange - a smart tile-shaped flat cookie served with tea in gastronomic restaurants.
Copyright FXcuisine 2022 - all rights reserved.
If you do this recipe at home please let me know how it worked for you by submitting a comment or send me a picture if you can. Thanks!