The best raita you'll ever make
Home
>>
Recipes
A raita is a liquid salad - yogurt, cucumber, some spices, even the Greeks make it. But a
memorable raita
needs precise balance of the right ingredients.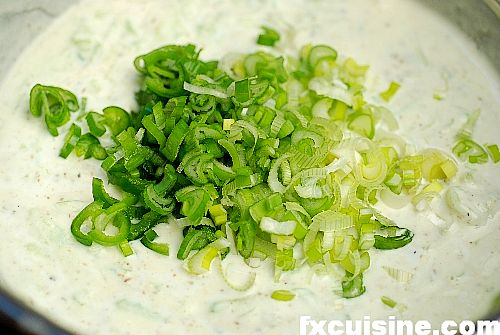 My mother used to make tzatziki, the Greek cousin of raita. Yogurt, cucumber slices, garlic and mint. One night a famous Italian physicist and his wife came for dinner. The guest didn't look very keen on the huge portion of tzatziki served on its own as a starter. His wife came to his rescue. 'Emmanuele is not very hungry'. That stuck like a private joke whenever we felt a dish was not so appealing.
My raita is very appealing and if you follow instructions on this page, your guests will be begging for the recipe.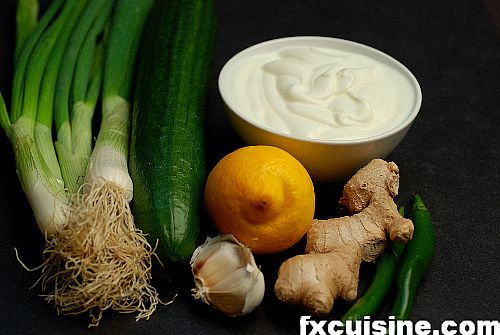 FXcuisine's Indian Raita
5 dl (2 cups) liquid unsweetened plain yogurt
2 fresh scallions
1-2 fresh green chilies
1 thumb-sized ginger root
1 garlic clove
1 cucumber
juice of 1 lemon
salt
cumin seeds
black pepper corns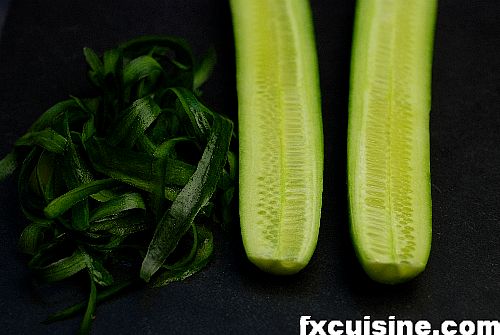 Peel the cucumber ...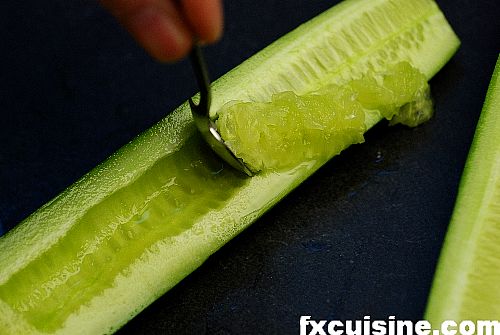 ... then remove the seeds with a spoon.
...