CannelÚs Bordelais
(page 2 of 2)
Home
>>
Recipes
Easily one of my top 10 favorite pastries, these humble-looking little crepe dough tumblers are very tricky to make right. Here is how they make it at Len˘tre.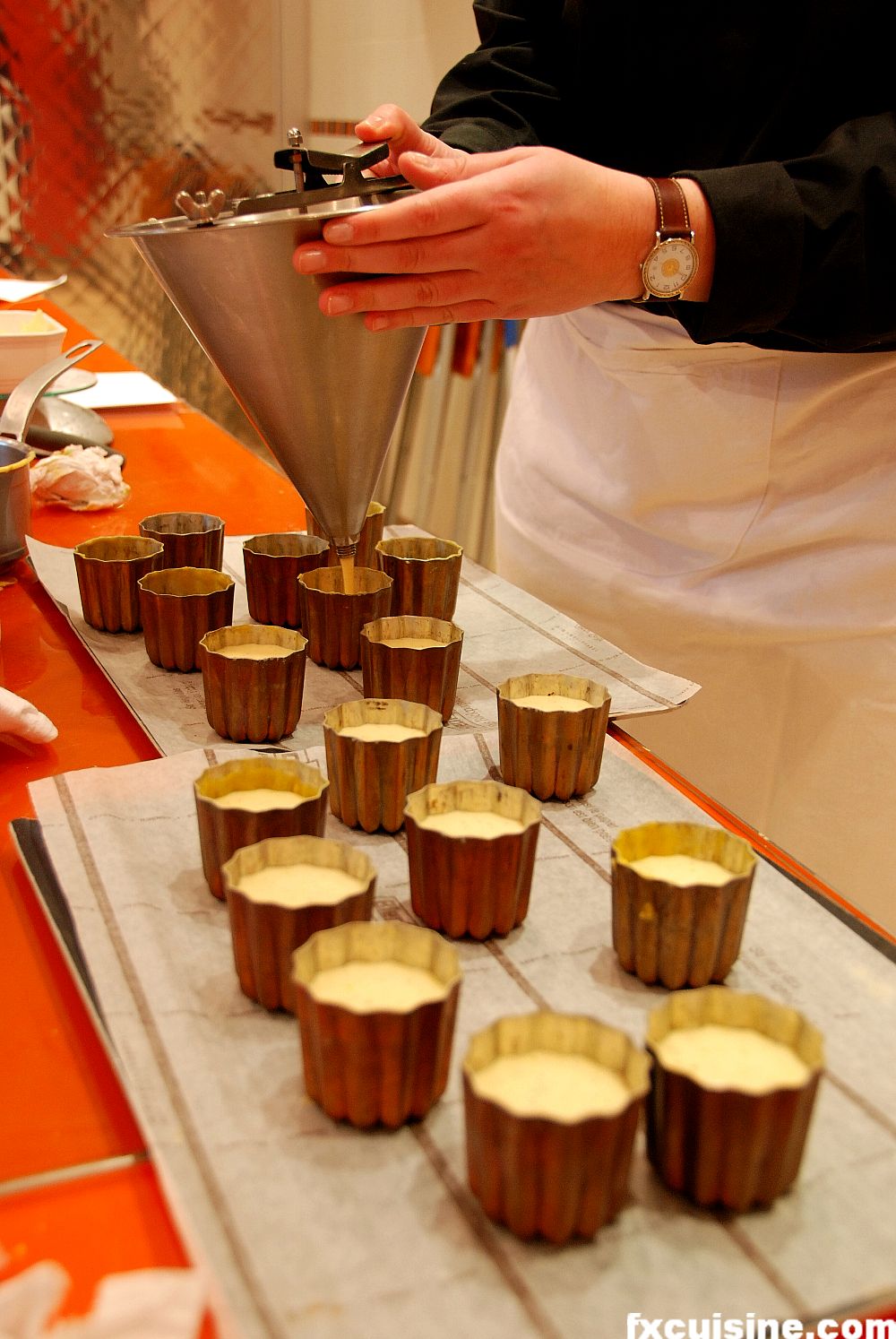 The batter is poured in the prepared cannelÚs forms using a piston funnel, leaving 1 cm/ 0.4'' free space to the top.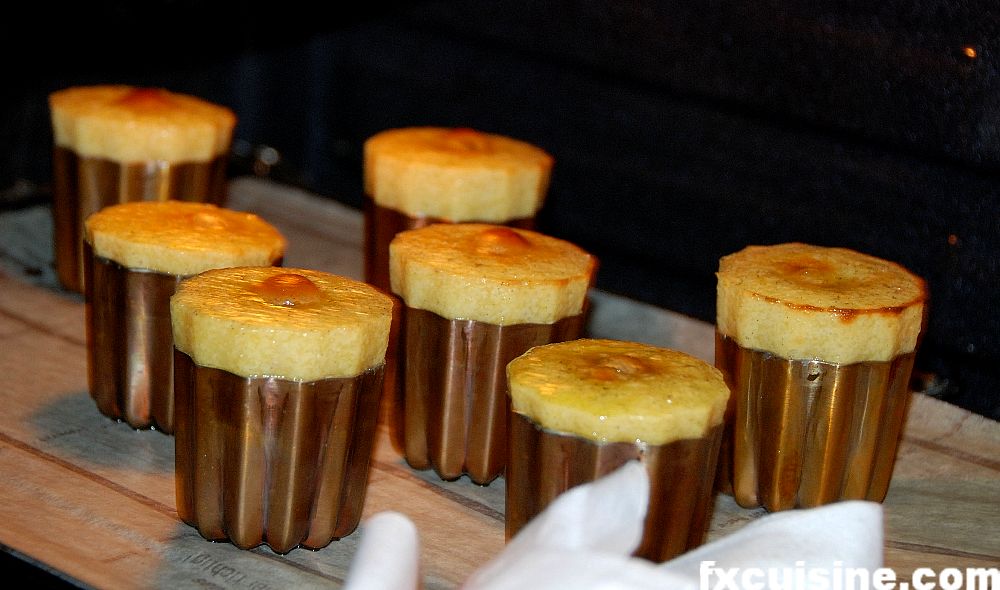 Bake 30 minutes in a oven preheated to 200░C. The cannelÚs raise like beer foam in the oven, then subside. Halfway through baking, the pastry chef takes the tray out and turns it round to ensure even cooking.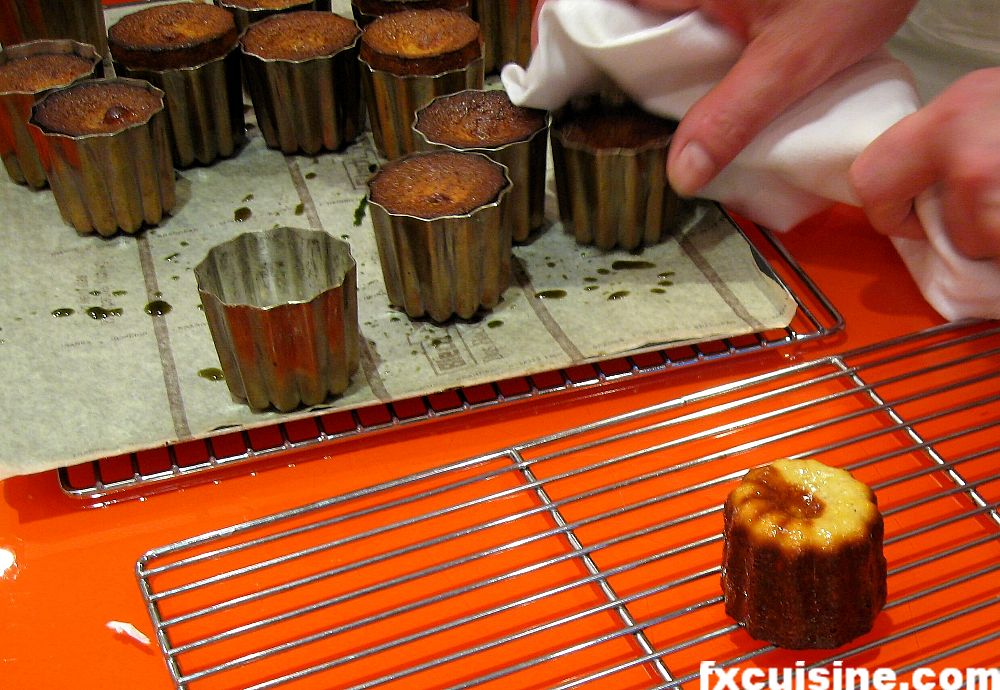 The cannelÚs are ready when the top is deep brown, almost black. Unmold the piping hot cannelÚs using gloves.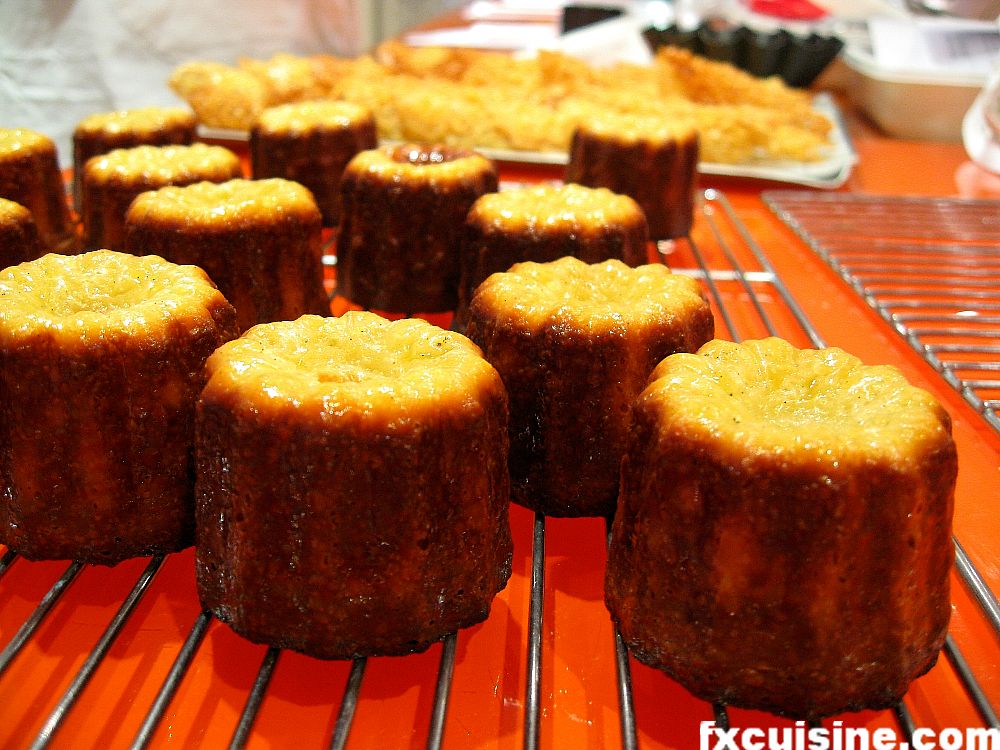 Chef Smitt was pretty satisfied with his cannelÚs as he handed them to us. I confirm his verdict - very tasty indeed!
Using the right cannelÚs molds is critical. I have rubber cannelÚs molds which are quite nice to work with, but for the real thing you'll need to invest in the fluted tin-lined copper molds they use at Len˘tre. They are easy enough to find in Paris cookware shops, but cost at least Ç7 a piece. Quite an investment!
More details about Len˘tre pastry classes in A Pastry Class at Len˘tre in Paris.

549118 views
Related Articles

Tuiles Ó l'orange Lenotre Baking Class **
Back at the Len˘tre pastry school in Paris to make tuiles Ó l'orange - a smart tile-shaped flat cookie served with tea in gastronomic restaurants.
Copyright FXcuisine 2023 - all rights reserved.
If you do this recipe at home please let me know how it worked for you by submitting a comment or send me a picture if you can. Thanks!