The 300 Minute Egg
(page 2 of 2)
Home
>>
Recipes
This traditional North African dish calls for roasting fresh eggs for 5 hours in a 100°C/212°F oven. The whites turn brown with a nutty flavor.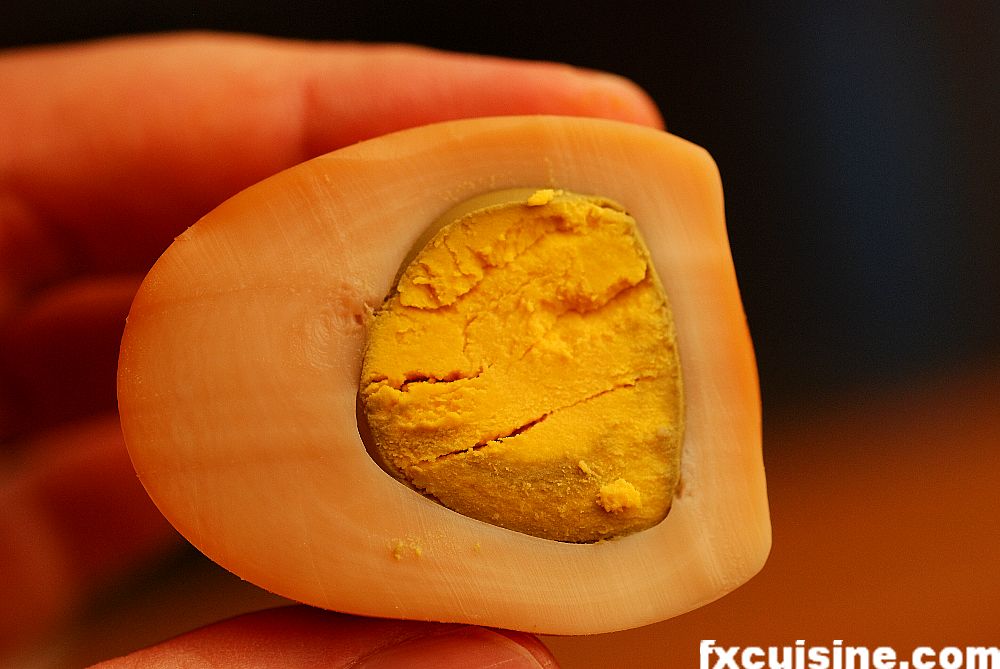 No runny yolks here, but the whites acquire a delicious nutty flavor. A whole new world for egg lovers!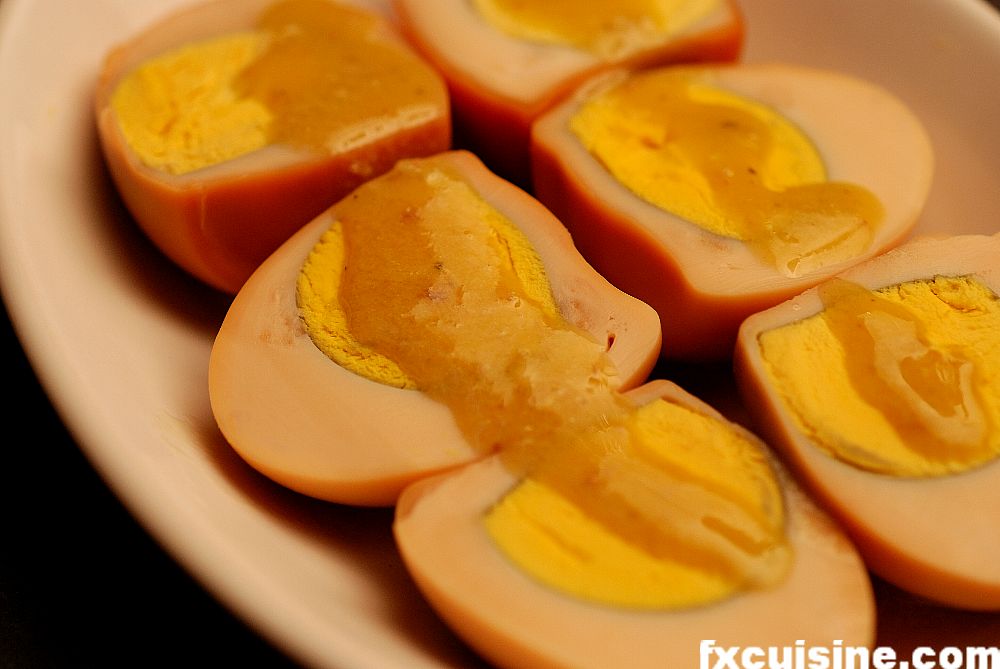 You can serve these eggs whole or cut in half with the traditional Sephardic sauce made by crushing together a garlic clove, a few salted anchovies filets, lemon juice, pepper and then emulsifying with olive oil in a mixer as on the picture above. A very memorable starter!
This is one of the many excellent recipes in The Slow Mediterranean Kitchen: Recipes for the Passionate Cook
by Paula Wolfert, a real must-buy and winner of the Best Cookbook of the Year Beard award.
update:
Several readers tried this recipe at home and a few sent me their pictures. Here they are: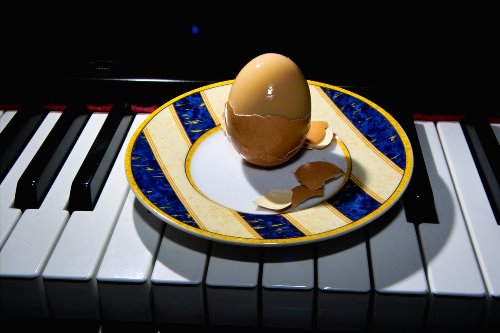 This one from a Dutch lady who liked the recipe very much: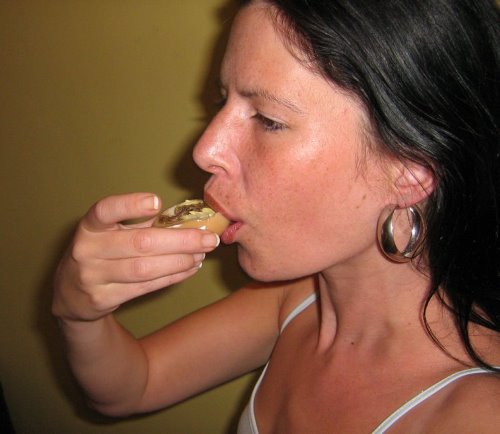 Try it at home and send me an email at fx AT fxcuisine DOT com!
716809 views
Copyright FXcuisine 2023 - all rights reserved.
If you do this recipe at home please let me know how it worked for you by submitting a comment or send me a picture if you can. Thanks!