El huevo de 300 Minutos
(página 2 de 2)
Home
>>
Recetas
Este platillo tradicional del norte de Africa nos lleva a asar huevos frescos por 5 horas en un horno a 100ºC/212ºF.  Las claras toman un color café y un savor a nuez.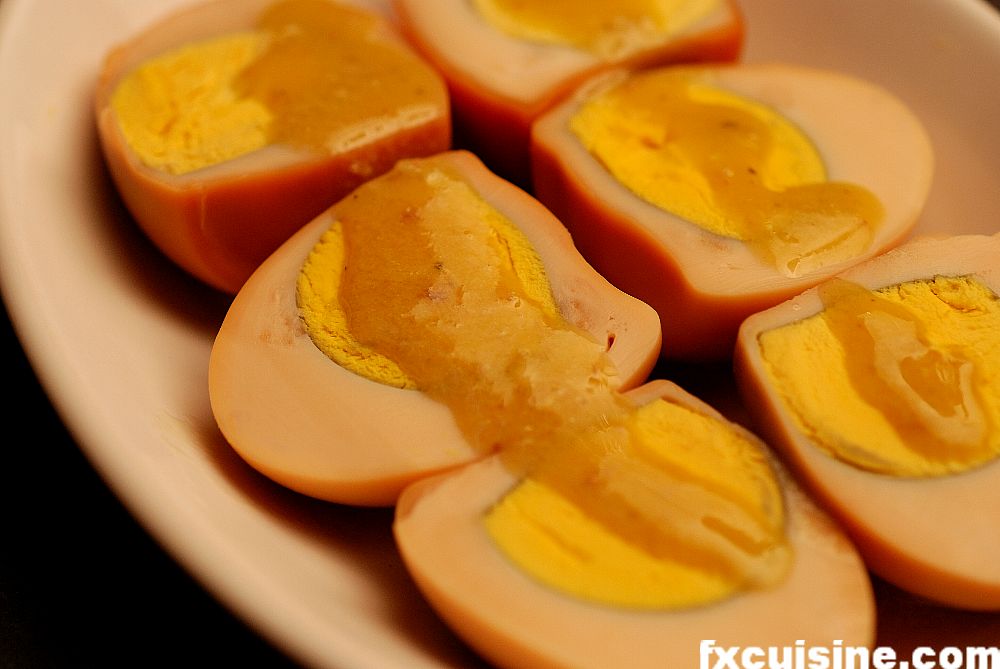 Puedes servir estos huevos con una salsa sefardita tradicional que se hace machacando un diente de ajo, unas anchoas, jugo de limón y pimienta y emulsionándola con aceite de oliva en una licuadora, como en la foto de arriba. ¡Una entrada memorable!
Esta es una de muchas recetas excelentes del libro "La Cocina Mediterránea Lenta: Recetas para el Cocinero Apasionado" The Slow Mediterranean Kitchen: Recipes for the Passionate Cook
de Paula Wolfert, el que no puedes dejar de comprar y que es ganador del Premio de la Fundación Beard al Mejor Libro de Cocina del Año.
De última hora:
Varios lectores han hecho la receta en casa y algunos me han enviado sus fotos.  Aquí están: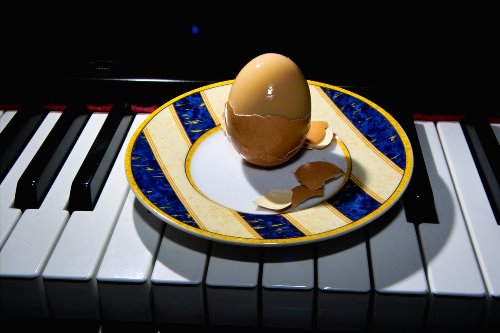 Esta es de una holandesa a quien le gustó mucho la receta: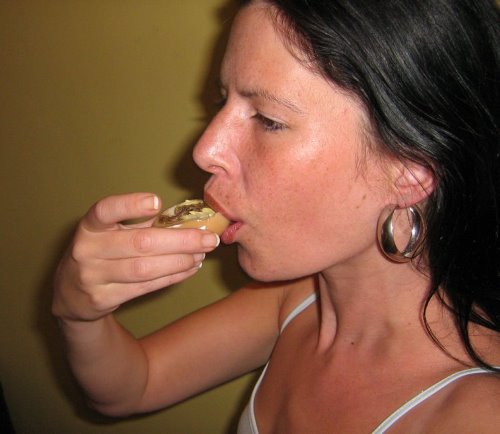 Inténtalo en casa  y envíame un email a fx arroba fxcuisine punto com
644313 visitas
Copyright FXcuisine 2020 - all rights reserved.
If you do this recipe at home please let me know how it worked for you by submitting a comment or send me a picture if you can. Thanks!