Toothless Nawab Kebab
(page 2 of 2)
Home
>>
Recipes
In Lucknow, kebabs are meat patties delicately flavored with spices and fried in clarified butter on a large tray. Here is one so soft you don't need your teeth to eat it. Honest!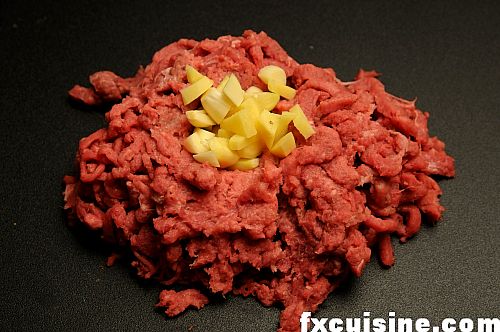 Peel and crush a garlic clove and a thumb-sized piece of ginger.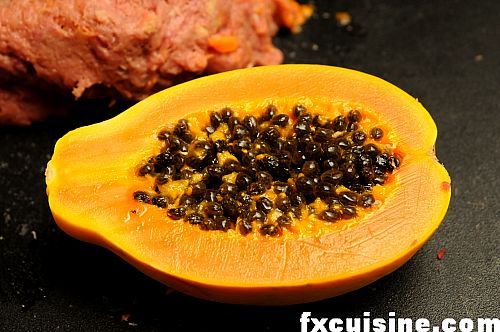 Indian meat is sold freshly butchered. As a result, it is much tougher than what we get in the West. Indian chefs have long used various ingredients to tenderize the meat - yogurt, lemon juice, vinegar, pineapple and my favorite, papaya, which contains an enzime - papain - that would soften bones if you left them long enoug. We will use papaya but mix it in only half an hour before cooking - our second layer of decadence.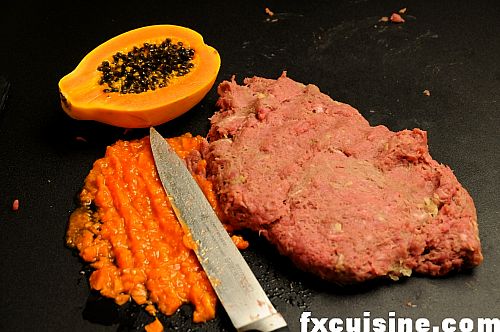 Cut the papaya in half and remove the seeds. Scoop out the flesh of one half and grind it or chop it to a pulp.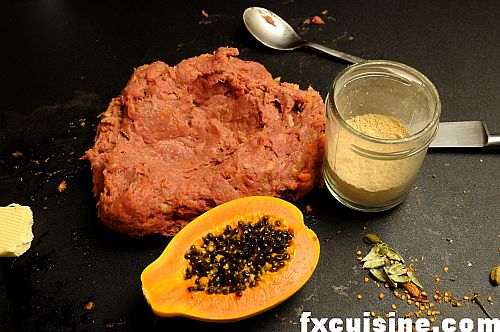 Dig a well into your ground meat ...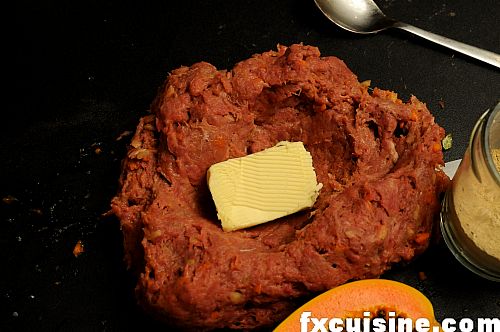 and add a piece of butter at room-temperature. This will be our third layer of decadence. Lamb fat is considered less noble than butter - but it is more tasty.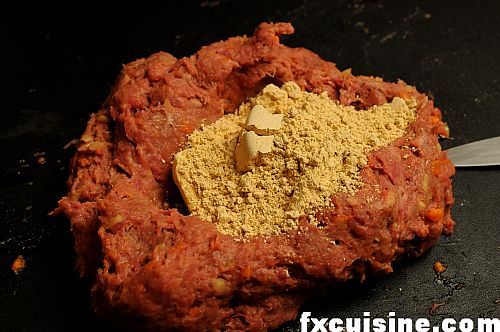 Finally add your ground roasted lentils and spices ...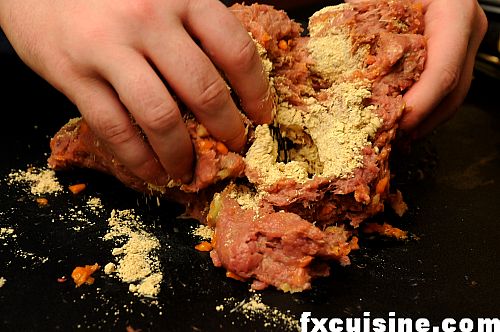 ... and mix everything together until you have a smooth paste.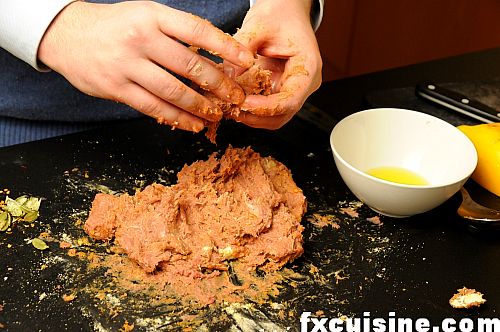 Pour a little oil into a bowl to oil your fingers and palms.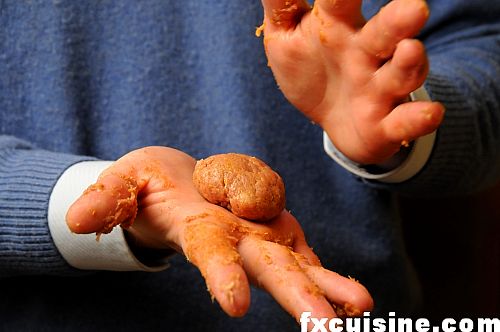 Form apricot-sized meat patties, oiling your hands as you go to prevent the meat from sticking. Wash your hands carefully afterwards, they will be coated with fragments of chili and papaya and they might tenderize part of your body you don't intend to eat.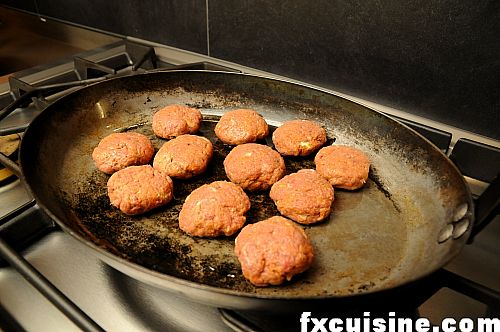 Oil your largest frying pan with clarified butter or oil. Do not use butter as it might burn.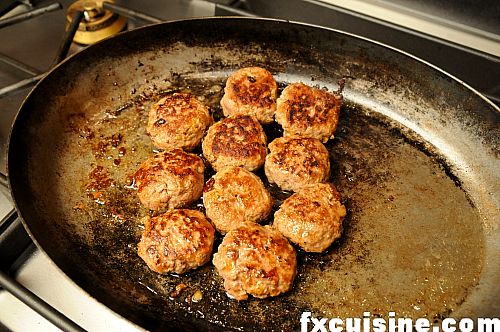 Cook on medium-high, turning from time to time with kitchen tongs, until both sides of each patty is well-browned. See how the above-pictured gentleman in the Chowk is carefully checking each kabab.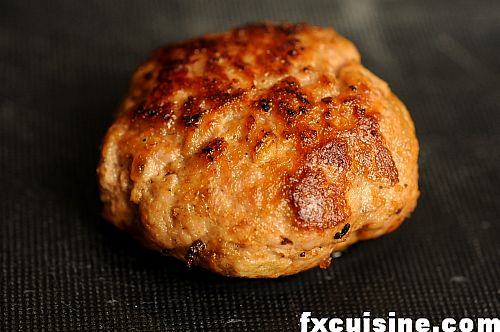 There we are - three layers of decadence and no teeth required! The most delicious kabab on earth humbly cooked in my own kitchen!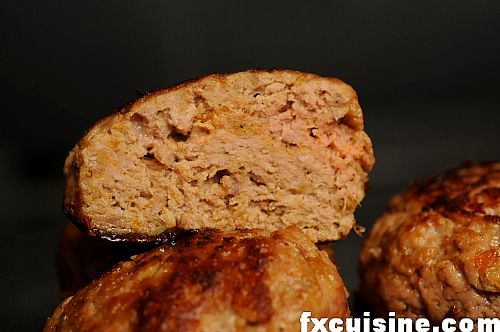 The flesh is incredibly soft and fragrant. Serve with an Indian flat-bread such as chapati or paratha. As my driver in Lucknow says, 'You are now like Nawab person'.

233019 views
Related Articles

Lucknow Edible Silver Foil **
Edible sterling silver foil decorates Indian food at weddings. Here is how they make it in Lucknow and how you can use it on a leg of lamb to eat like a Nawab.

Pakistani Lamb Pulao *
This extraordinary dish is served on special occasions in Pakistan and Northern India. See how it's made from fresh spices and then cooked in the oven.
Copyright FXcuisine 2023 - all rights reserved.
If you do this recipe at home please let me know how it worked for you by submitting a comment or send me a picture if you can. Thanks!