Triple Baked Rubharb Tart
Home
>>
Recipes
A seriously delicious French rhubarb pie for the patient chef.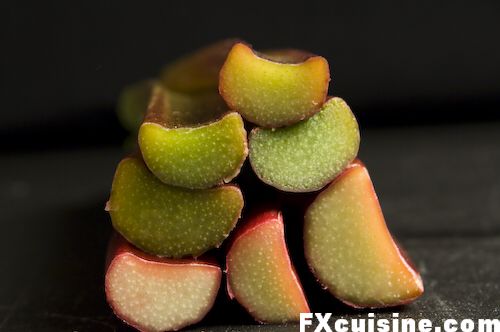 This is a demanding pie to make, but like a French Lady, she will reward those who know how to honor her.
The pie is baked three times:
Bake shell, rhubarb and biscuits
Prepare custard and bake further with custard
Prepare meringue and bake further with meringue
Take 500gr rhubarb - the French lady understands nothing of ounces and pounds and only speaks in grams - get used to it.
Partially peel the rhubarb, then chop. Discard the peelings.
THE SHORT DOUGH
Pâte à foncer
250g flour
Salt
15gr sugar
125 butter
50gr egg
50gr water
I hate savory short doughs used in sweet pies - you need sugar in there.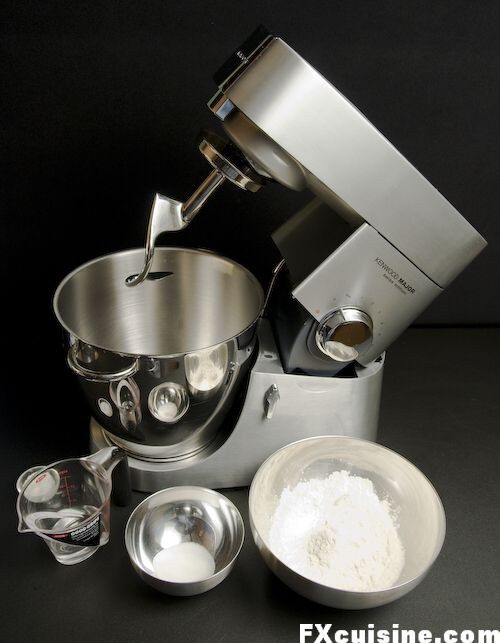 I use my Kenwood kitchen machine instead of my arms to knead the dough, hence my size. You can get even better results with your bare hands.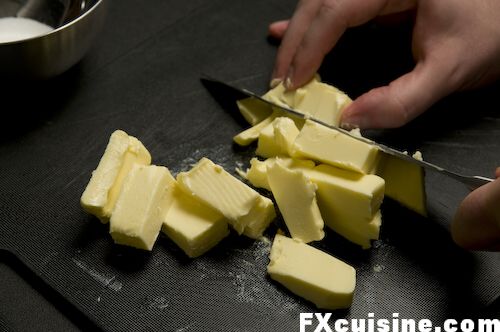 Cut the butter into small cubes. This is not optional, as short dough is a precarious balance between dry powders and tiny bits of butter. If you work with very soft butter, you'll end up with cardboard-like dough and won't have the amazing crumbly texture of a proper short dough. Heed my words!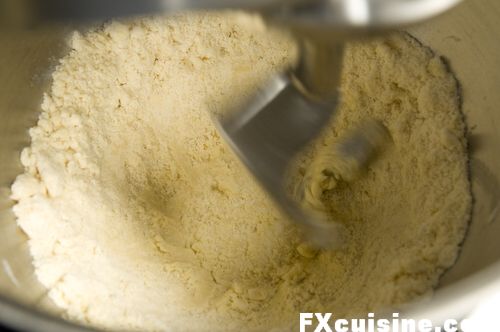 Sift flour, salt and baking powder, then fold in butter and mix until crumbly.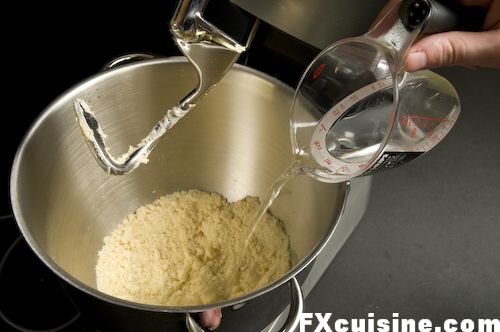 Add the water and mix on.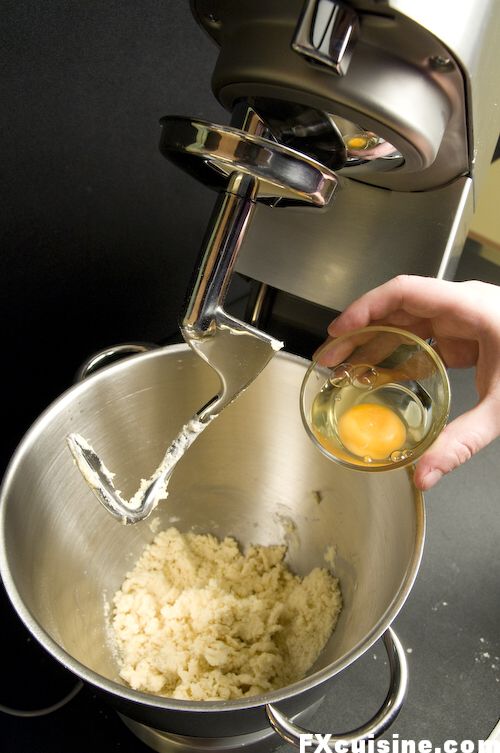 Add the eggs...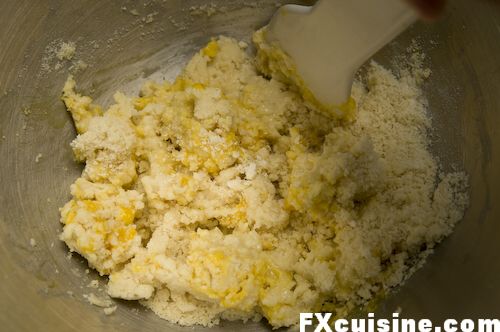 ... and continue to mix.
Do not overmix! As soon as the dough starts having a uniform appearance with no large wet or yellow patches, stop.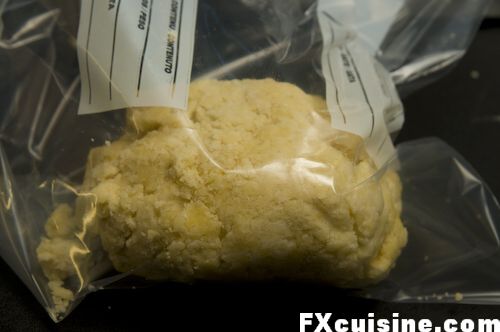 Cover and put in a cool place for 2 hours.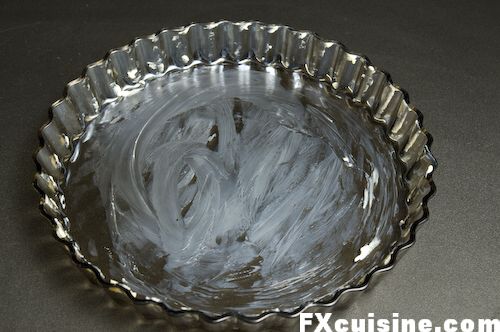 Grease your pie pan, then sprinkle a little flour and toss until the pan is white all over.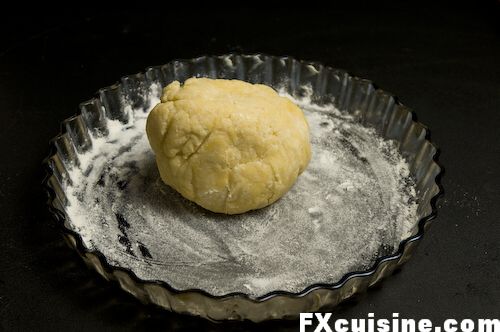 Getting from this ...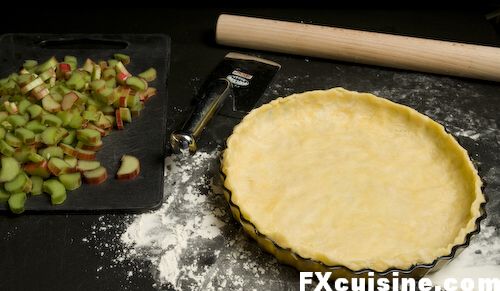 to this is never easy. Short dough, you see, is not very pliable and very short on patience with the novice cook. As you try to stretch it with a rolling pin, it keeps breaking. You will most probably need to patch it up until you get the proper circular shape.
Use a fork to prick it all over.
...