Triple Baked Rubharb Tart
(page 2 of 2)
Home
>>
Recipes
A seriously delicious French rhubarb pie for the patient chef.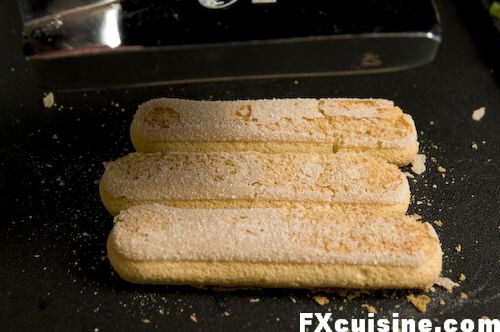 French pastry chefs use biscuits à la cuillère or biscuits de Reims, sponge fingers to soak up the juice the rhubarb will inevitably produce when baked. It is essential to do this but you might use other cookies.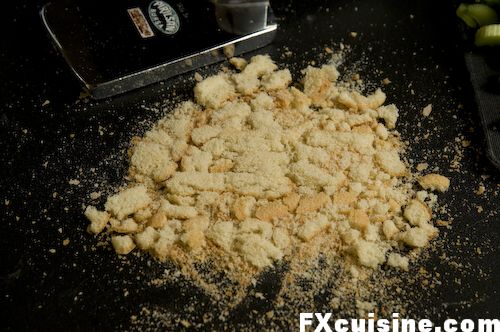 Crush 3 biscuits ...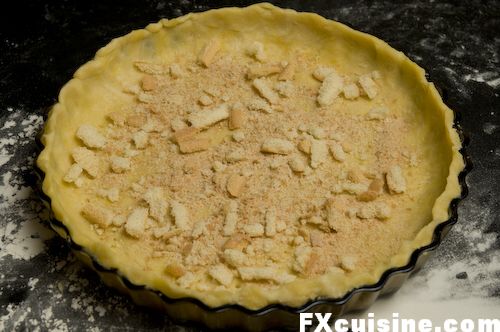 ... and sprinkle over the stretched dough.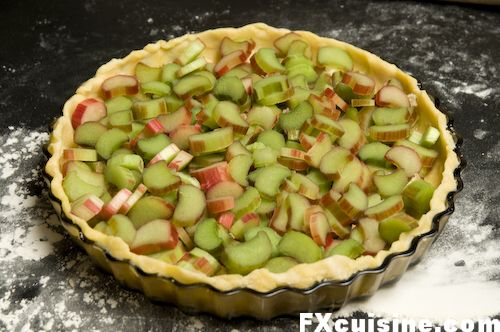 Add the chopped rhubarb...
... and bake for 15 minutes in a 200°C/400°F oven - our first baking out of three.
THE CUSTARD
2 eggs
50gr milk
50gr cream
75gr sugar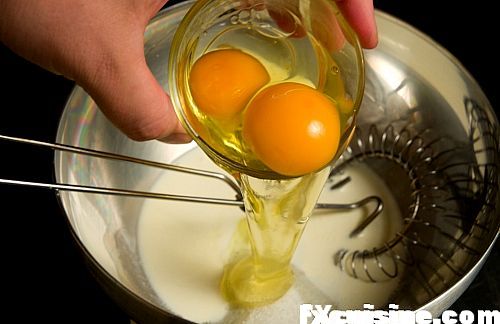 We'll now prepare the custard that will enrich the pie and compensate for the rhubarb juice lost by evaporation or soaked up by the cookies. Pour the milk in a bowl and add the sugar, add the eggs and whisk everything until smooth.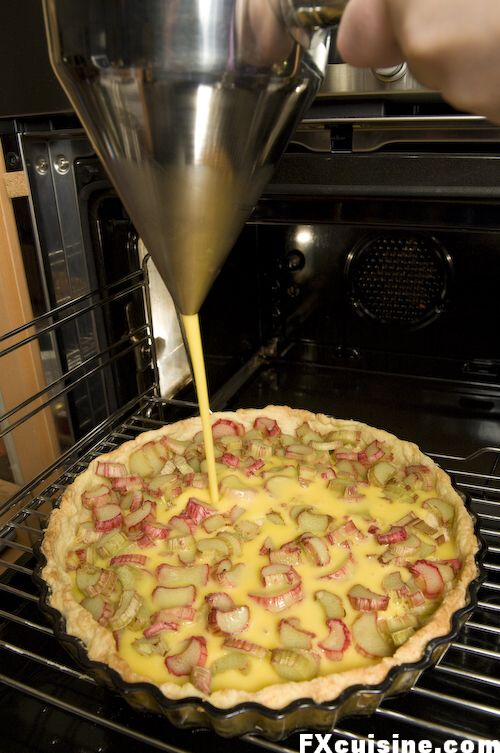 As soon as the first baking is over - 15 minutes - pour the custard over the pie. Here I'm using a fancy entonnoir à piston but you can do it with a beaker.
Reduce temperature to 180°C/350°F and bake for a further 30 minutes - our second baking.
THE MERINGUE
70gr egg whites (about 2 large eggs)
105gr sugar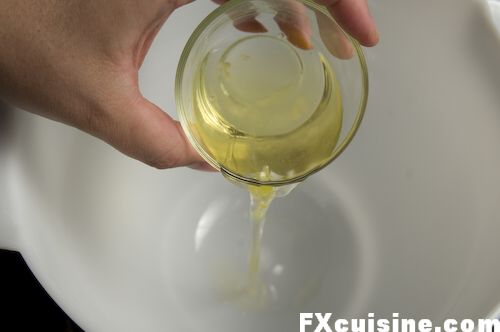 Separate egg yolks from whites and beat like a madman precisely as I explained in Making Your Own Meringues. Mix in the sugar and place in a pastry bag. I recommend you buy a roll of disposable transparent pastry bags, they are a gift of the plastic God to pastry chefs.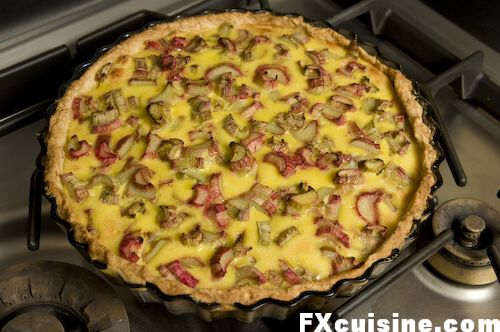 After the second baking, the custard has set and the dough is baked through.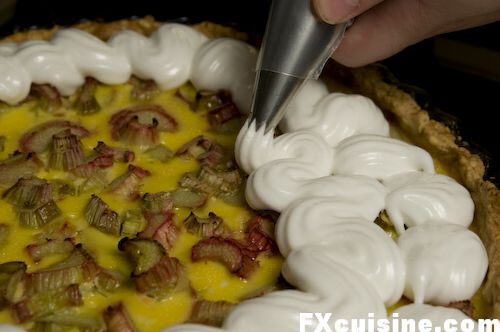 Pipe your meringue with the pastry bag firmly in your left hand, not under the arm like a bagpipe, and the right hand guiding it to make concentric circles.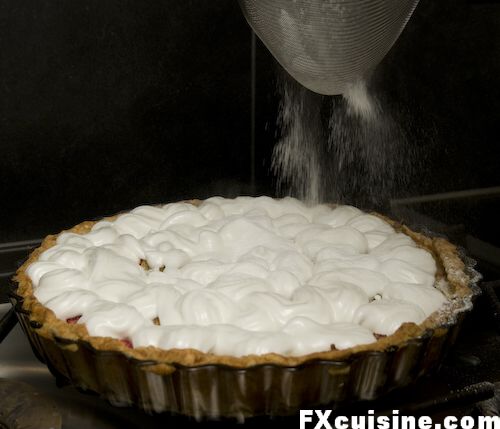 Sprinkle with confectioner's sugar using a tea strainer or fine sieve.
Reduce temperature to 160°C/320°F and bake for a final 5 minutes - our third baking.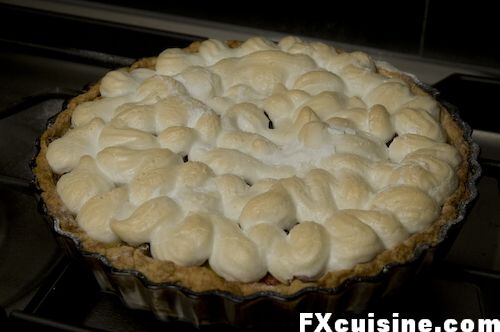 That's it, here is our plump French lady coming out of the oven.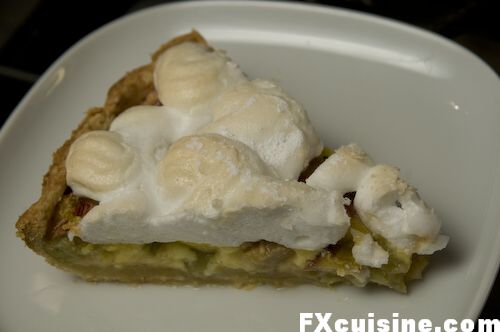 Delicately cut a slice and let her give you a warm kiss.
102093 views
Related Articles

Rhubarb Strawberry Tiramisù **
One of my most successful summer desserts.


My Boyhood's Hungarian Plum Dumplings *
I had eaten these dumplings only once, when I was 12, but boy did they make an impression! Such a rich combination of gorgeous juicy sweet prunes covered in a soft potato-based simmered dough.
Copyright FXcuisine 2023 - all rights reserved.
If you do this recipe at home please let me know how it worked for you by submitting a comment or send me a picture if you can. Thanks!