Slow Food Organic Rice Krispies Treat
(page 2 of 2)
Home
>>
Recipes
My friend Therese enlisted my help to teach her son how to cook a healthy snack from scratch.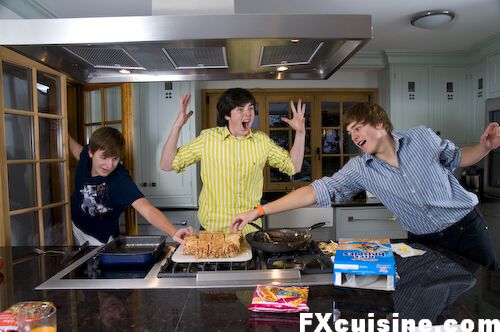 As soon as the candies are out of the fridge, like those giant cats prowling the jungle, Taz' older twin brothers Mat and Dela rush into the kitchen and start looting what their younger sibling had prepared. Taz tries to defend the product of his work, but he is soon overwhelmed. Now he tries to trade the already stolen candies for some brownie points with his brothers.
But we are getting ahead of ourselves, let's see how we got there from where you left off on the last page.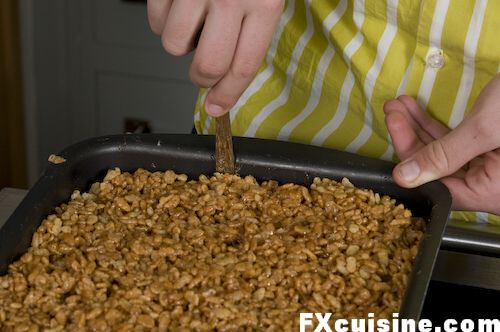 Using the handle of a spoon, Taz pries the now rock-hard treat open from the pan...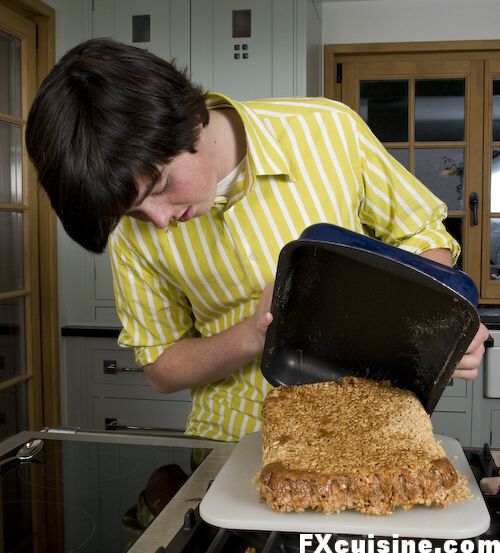 ... and umold it on a chopping board. I guess I missed some fudge of the bottom, he tells me, pointing at the brown spots on the edges.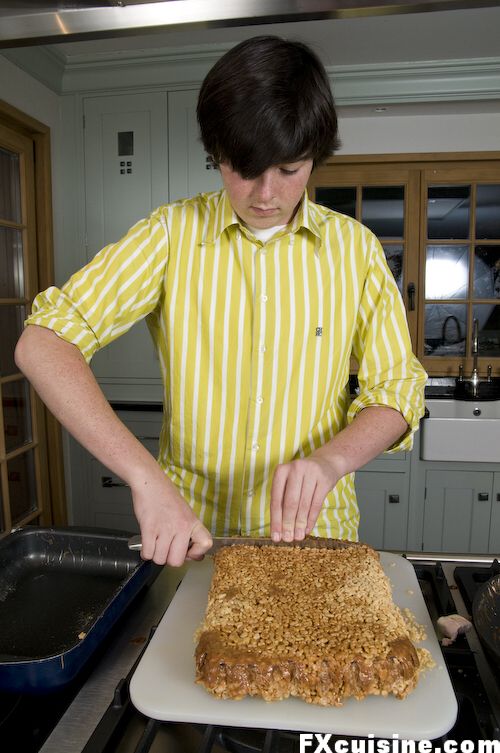 With great care, he uses his Dad's giant Porsche knife to slice the treat crosswise ...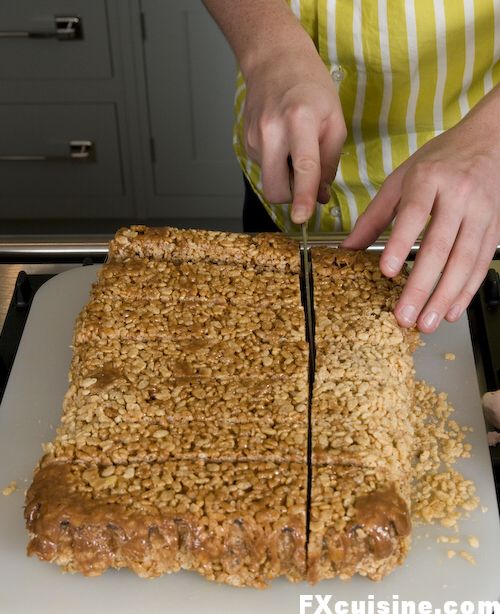 ... then lengthwise to get regular squares.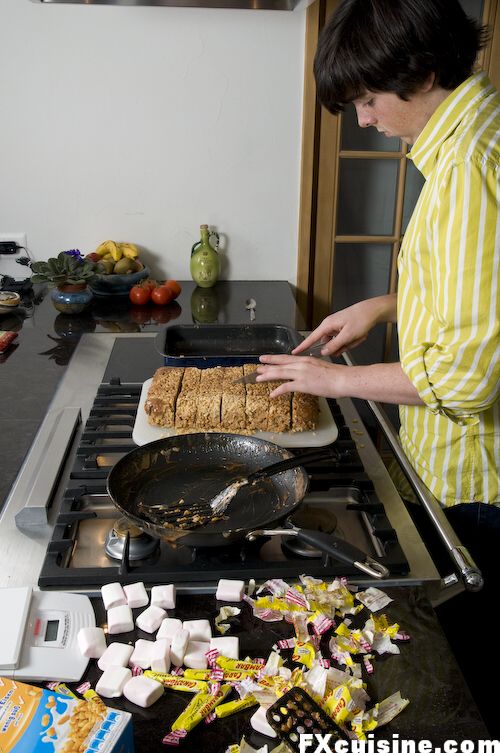 Taz looks at the mess he made on his Mom's stove, with bits of burnt marshmallow and stuck Carambar. He sees I'm looking too, raises his eyes and says FX, you are sooooooo cleaning this yourself!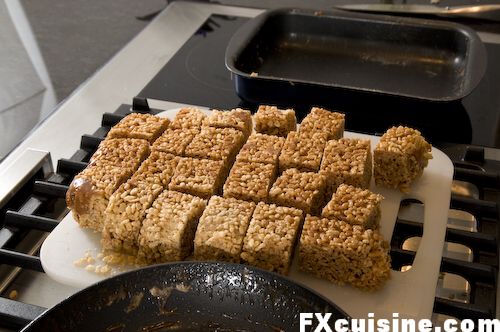 Finished!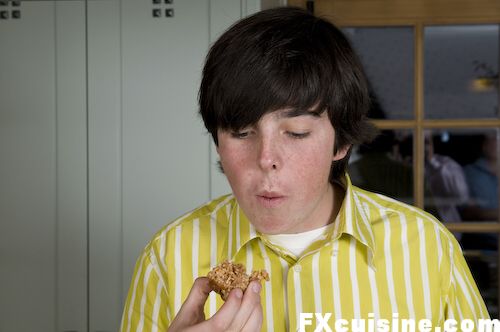 With religious concentration, Taz now tastes the result of an hour's work. What a treat!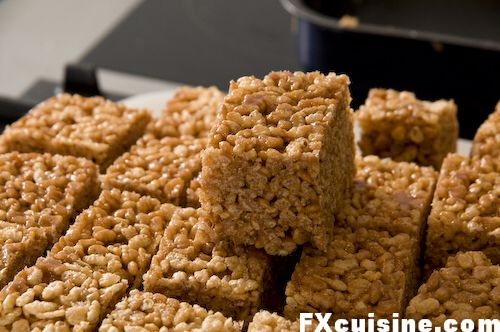 The family suddenly rushes into the kitchen and congratulates Taz on a job well done. I start hearing the microwave working. Paul, the father, places the treats in little bowls and heats them in the microwave. Boys need a nutritionally balanced meal, he explains, scooping vanilla ice cream on top.
204307 views
Related Articles

Scottish Deep-Fried Candy Bar ** Popular
At last a solution to social security deficits.

Poutine Will Keep You Warm Throughout Winter **
A Canadian stop on my tour of world street foods of dietary interest.
Copyright FXcuisine 2023 - all rights reserved.
If you do this recipe at home please let me know how it worked for you by submitting a comment or send me a picture if you can. Thanks!