Extravaganza de Cangrejos en Osaka
Home
>>
Experiencias Gastronómicas
Esta cena de cangrejo tuvo la más alta relación de dólares a calorías que he visto en mim vida - pero absolutamente valió la pena.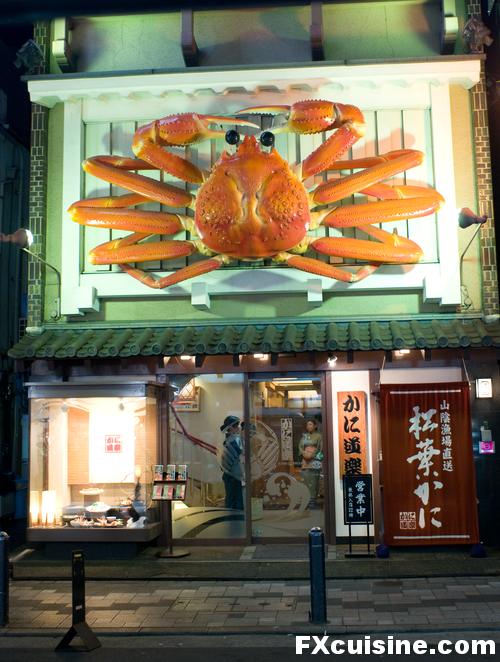 A los visitantes de Osaka se les advierte que no deben distraerse mirando hacia arriba cuando manejen, ya que pueden tener un accidente al ver uno de los cangrejos gigantes giant crabs con patas móviles que adornan la gran cantidad de establecimientos que se especializan en cangrejo en esta gran ciuidad.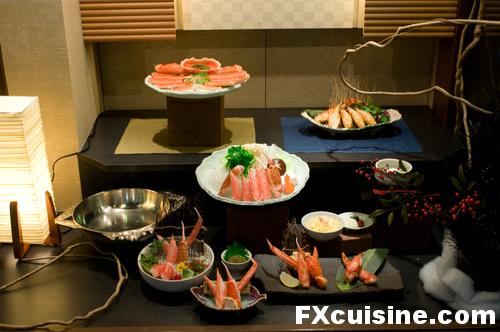 En la ventana, una promesa de plástico de las delicias que nos esperan dentro.  Entro e inmediatamente me reconocen como el gaijin de cuyo hotal llamaron para hacer la reservación.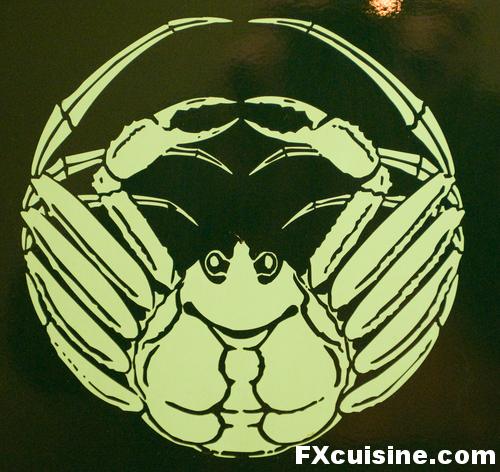 Como la mayoría de los restaurantes en Japón, éste sirve exclusivametne un platillo, que encuentras estampado por todos lados.
Al sentarme, contemplé el servicio de mesa minimalista.  LLega una mesera y se me pega como con cemento.  Es mi noche de bodas con mi nuevo zoom Nikon.  Ella lo acaricia y me felicita, impresionada con su tamaño.  Me comienzo a preguntar si ofrecen más de un tipo de cangrejo en este establecimiento.  Finalmente, me las arreglo para ordenar.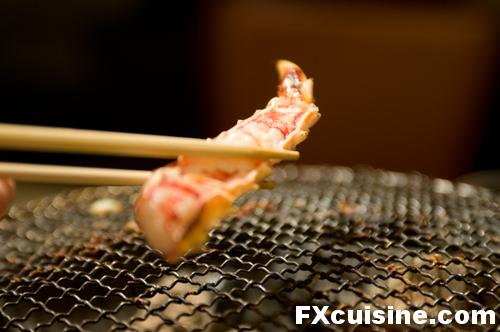 Estoy tan enamorado de mi nuevo zoom que olvido que no enfoca a menos de 60 cm y hago una muy mala foto del platillo cuando éste llega.  La mesera comienza a colocar patas de cangrejo en la parrilla de carbón al centro de la mesa.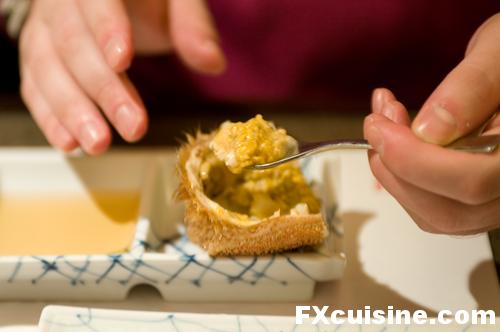 Sesos de cangrejo Crab brains, mmmh, la parte más sabrosa del maldito monstruo marino, aunque en Occidente no acabamos de acostumbrarnos a servirlos por separado.  Los japoneses son mucho más listos que nosotros cuando de vísceras marinas se trata y los sirven como el clímax de la cena.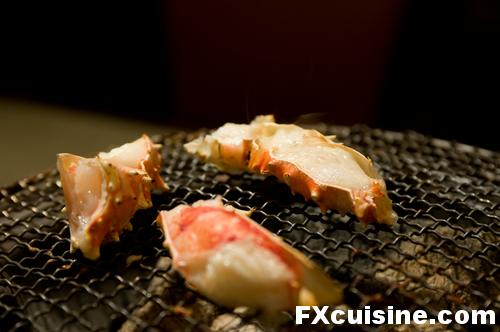 Más patas de cangrejo acaban en el brasero ...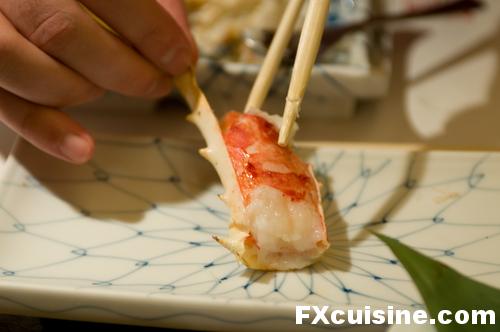 ... hasta que están suficientemente firmes para comerlas.  No hay necesidad de cuchillos; los muchachos de la cocina ya han rebanado y abierto todo por nosotros.  Palillos ...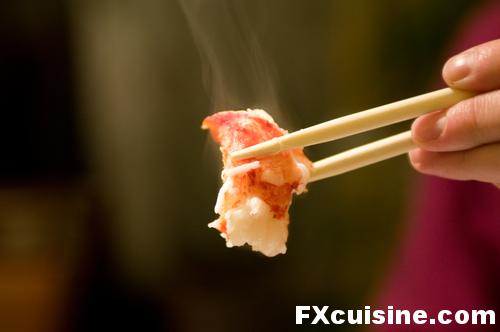 ... y pa' dentro.  ¡Qué delicia!  Tan ricas en iodo, tan frescas y tan jugosas.  Supongo que el maldito cardiólogo no tendrá quejas con esto, ¿O sí?.
Llega la cuenta y cuando la mesera exica que esa larga cifra no es la fecha sino el precio, comeinzo a pensar en el cardiólogo de nuevo.  Un hombre sale a comer sano una vez en su vida y vean cómo le pagan.  Al menos, con las atrocidades fritas deep-fried atrocities uno sabe que esperar.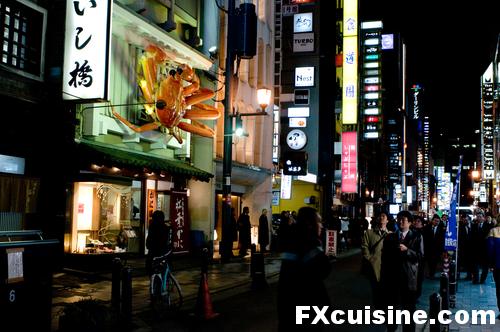 El propietario me regala una estatuilla de un buey para consolarme - 2009 es el año del buey.  Me retiro después de una hora de placer culinario y camino por la elegante calle entre samurai corporativos en sus Bentelys y geishas en kimono, y camino de regreso al hotel.
277336 visitas
Artículos Relacionados

Duck Tour d'Argent * Popular
Probably the most spectacular classical French recipe, le canard à la presse, here made at La Tour d'Argent, a Paris restaurant open since the 16h century.

A Soba Noodles Class in Tokyo * Popular
My private lesson at the Soba Academy in Tokyo to make these Japanese buckwheat noodles from scratch.
Artículos màs populares ¦ Ultimos artículos ¦ Por temas ¦ Ultimos comentarios
Copyright FXcuisine 2023 - all rights reserved.
If you do this recipe at home please let me know how it worked for you by submitting a comment or send me a picture if you can. Thanks!