French Corn Pumpkin Pie Millhassou
Home
>>
Recipes
Gorgeous traditional French pie that would please any crowd in the Midwest too!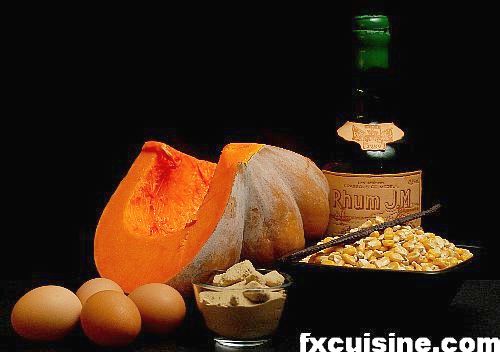 Pumpkin Cornflour Pie
Millhassou / Millassou
500gr/1 lbs pumpkin flesh
80gr butter
200gr corn flour
150gr sugar
5 eggs
5dl milk
5cl rhum
1 vanilla pod
Salt
At my local farmers' market I could not find any nice small pumpkin and a lady farmer kindly cut me a pumpkin down to size.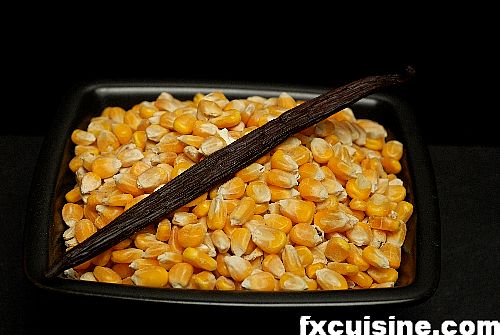 To make a fine pie fine ingredients are needed - organic corn kernels and a Tahitian vanilla pod.
Using my Austrian flour mill, I turned the corn kernels into fine corn flour, then sift the flour to remove the bran.
Cook the peeled and cubed pumpkin with a tablespoon of water in a covered pot until soft, them mash.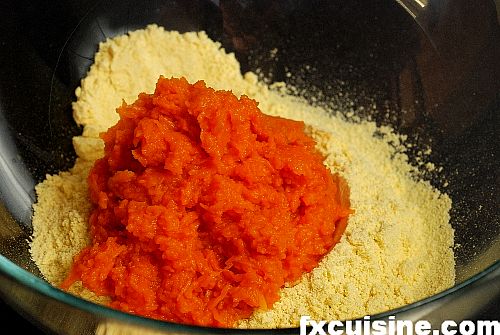 Combine the pumpkin purée with the cornflour.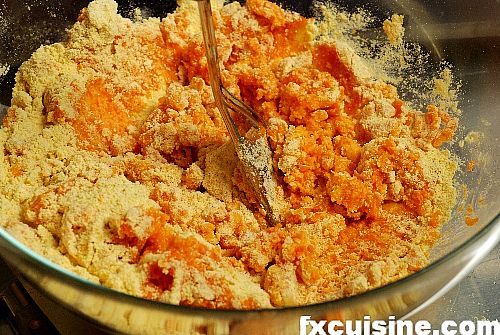 Mix and beat in the eggs.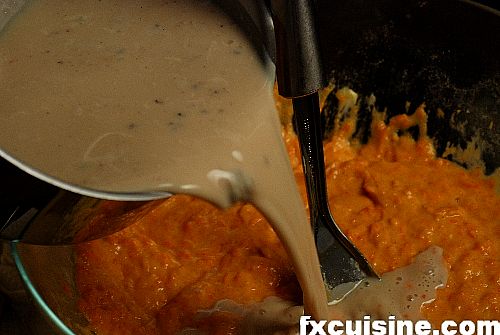 Slice open and scrape the vanilla pot. Heat the milk and throw the sugar and vanilla pod into the milk, turn off the heat and cover. Let it rest for a night if you can. Then combine with the pumpkin-cornflour mixture until you get a smooth batter. Add a glass of rhum and a pinch of salt.
Butter the inside of a cake pan and put in the fridge for a couple minutes for the butter to firm. Add a tbsp flour inside the cake pan and rub all over the butter by moving the pan to make sure the batter will not stick. Then carefully pour in the pumpkin batter and bake in a medium hot oven for about 1 hour or as long as it takes for a knife blade to come out clean.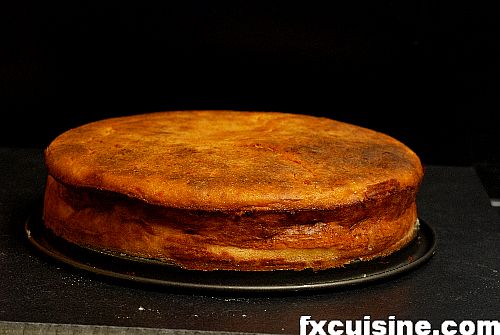 Let the cake rest for 10 minutes and unmold it.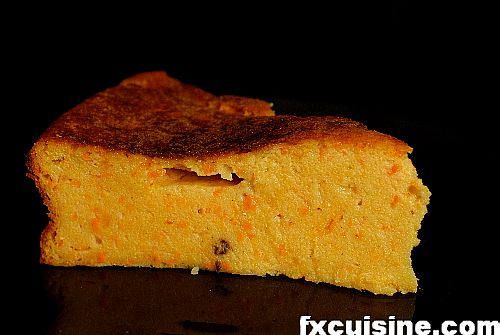 Serve warm or cold.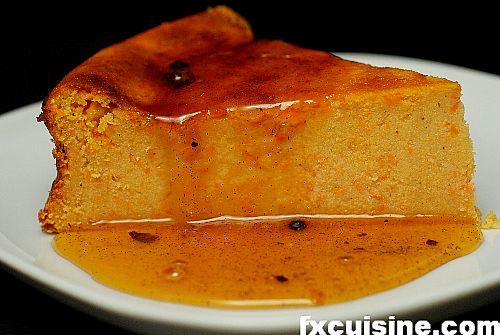 I servied this with the caramel-vanilla sauce that Pierre Hermé makes for his roasted pineapples.
63643 views
Copyright FXcuisine 2023 - all rights reserved.
If you do this recipe at home please let me know how it worked for you by submitting a comment or send me a picture if you can. Thanks!