Nishiki Ichiba Food Market in Kyoto, Japan
Home
>>
Experiences
This 400-year-old covered food market in Kyoto is one of the best I've ever visited.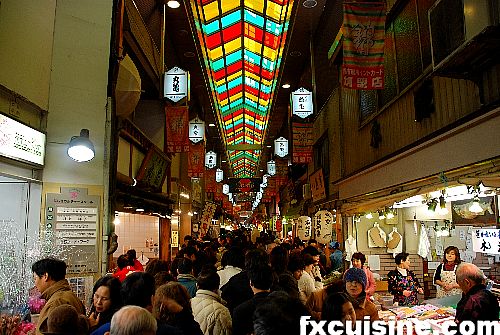 The market is open almost every day, including on New Year's Eve and 1st of January. It consists of a 400-meters long covered shopping arcade and consists of 100 shops and a dense crowd of locals reminding Tokyo's subway at peak hours. Shops sell Japanese food, mostly fresh and home made, as well as as much street food as you can want. Probably all you'll buy are fancy rice crackers or a knife, but if you are interested in food you are in for a memorable visit. As they say in Kyoto, 'There is no kind of food you cannot find at Nishiki ichiba'.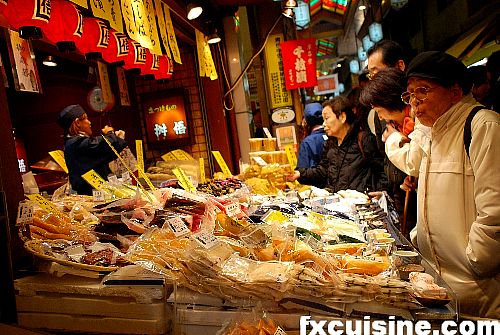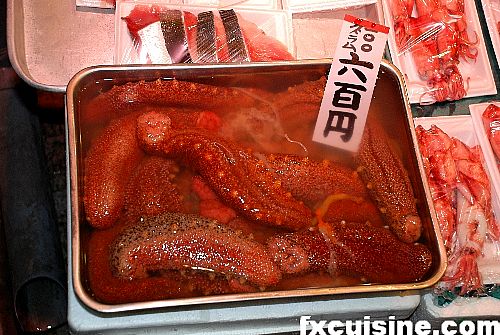 The Japanese are very found of sea cucumbers, a slimy but expensive delicacy here seen in its fully glory. The japanese police had just arrested a sea cucumber poaching gang in late December. A fine catch indeed.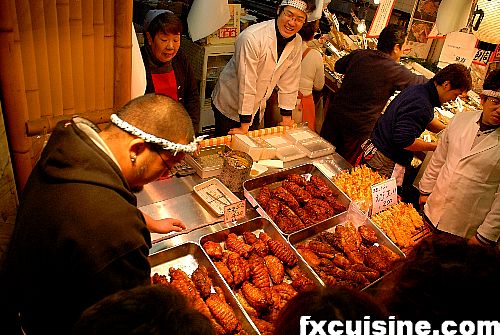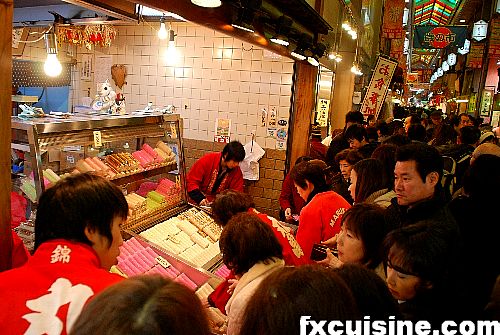 One of many shops specialized in sweet rice cakes.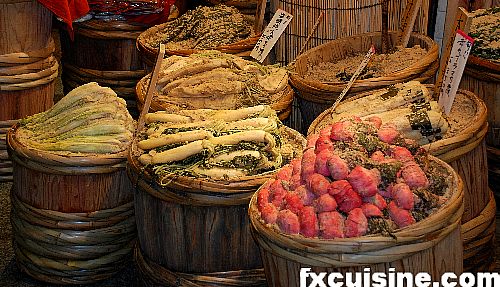 A bunch of giant Japanese pickles.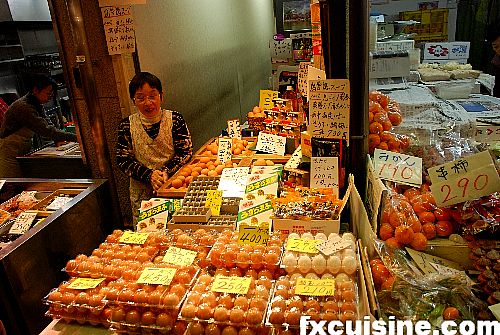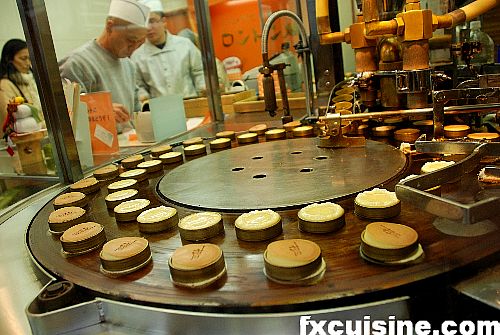 This shop was turning out hundreds of the little custard-filled cakes every hour with this amazing machine rather than the usual baking tray. The machine is prominently displayed in the shop window and an army of servants feeds it custard and hand finishes the cake. You can buy them fresh off the press.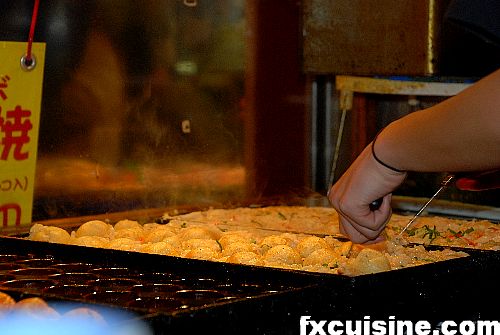 These octopus balls being freshly cook by a young Japanese lady are very typical of Kyoto and Osaka and were recommended to me by Thierry Marx, a Japan-loving young French cook. Basically bits of fresh octopi are mixed with crepe batter and cooked in trays of spherical molds. You eat the brown balls and the hot batter comes splashing out and burn your tongue. As always in Japan, this food is freshly cooked in front of you with the best ingredients and has little fat or sugar. So you can eat it all day long!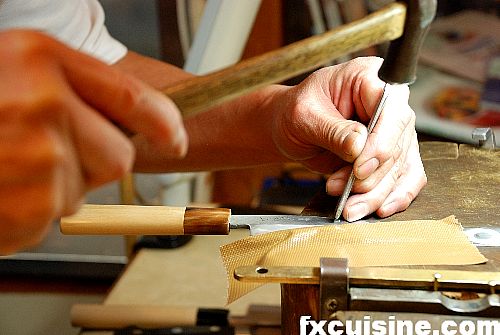 Buying a knife is serious business in Japan. Here a gentleman is stamping my name in Japanese in a small vegetable knife at Aritsugu, one of Japan's oldest knifemakers and official supplier to the Imperial family. No less.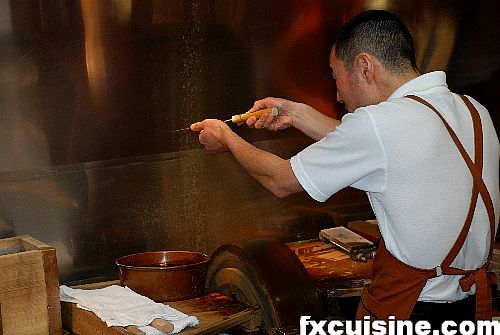 One of Aritsugu craftsmen is checking his assymetrical sharpening on my new knife. You pay the knife before they sharpen and stamp it, apparently a long established business tradition here.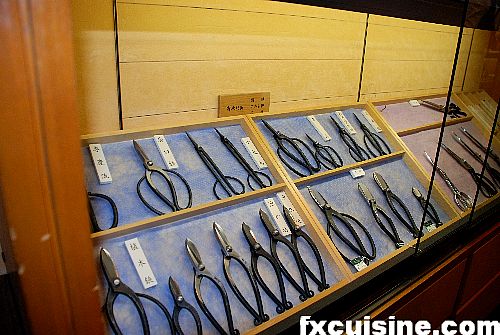 I would have loved one of these intriguing pliers to carve chickens, but the lady wouldn't sell. These are for gardening she said. You don't argue with so many knifes around!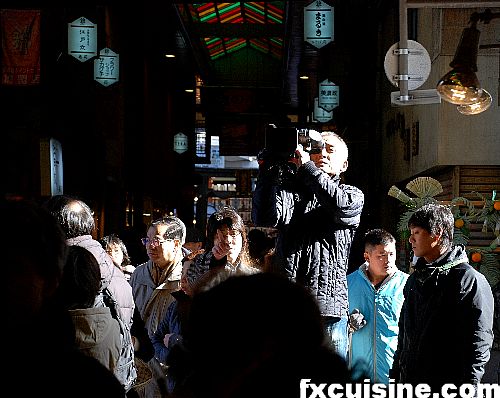 This market is one of the few places in Japan where you can't complacently assume you are the only foreigner. But you can still expect less than 5% non-Japanese tourists. And the locals are also sensible to the unique charm of this market, as you can see from this japanese TV crew. I think the lady on the left was trying to tell me that photographing them filming me was just not done in Japan. I played possum.
Nishiki Food Market
Shijo Agaru
Tominokoji-dori
Nakagyo-ku
Kyoto Japan
Phone: 075-211-3882
Subway Karasuma Line to "Shijo". Hankyu Line to "Karasuma".
Open most of the time but call ahead to check.
133397 views
Related Articles

Tsukiji Wholesale Fish Market in Tokyo *
Probably the largest fish market in the world. My visit of the first market of 2006 - at 4AM.
Copyright FXcuisine 2023 - all rights reserved.
If you do this recipe at home please let me know how it worked for you by submitting a comment or send me a picture if you can. Thanks!