Tsukiji Wholesale Fish Market in Tokyo
Home
>>
Experiences
Probably the largest fish market in the world. My visit of the first market of 2006 - at 4AM.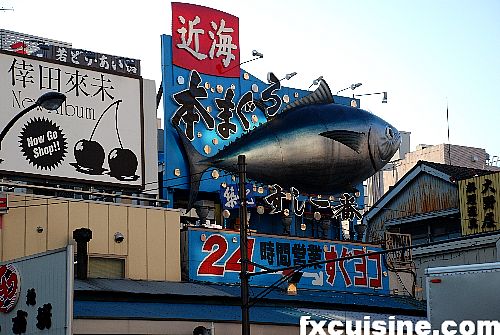 Tsukiji is a lively district in Tokyo, next to Ginza and the Imperial Palace. The market itself is huge (see a map of Tsukiji market) and is surrounded by a dense belt of little shops and restaurants offering the freshest fish in the city.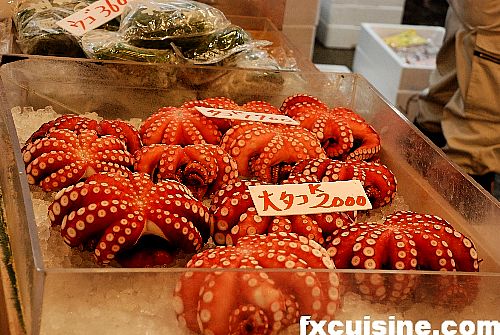 As you draw near, you don't see the market but only its back, with dark little alleys and clouds of steam straight out of a Yakusa movie. You enter the market through a giant loading dock, ducking the huge trucks and the diabolical silent trolleys.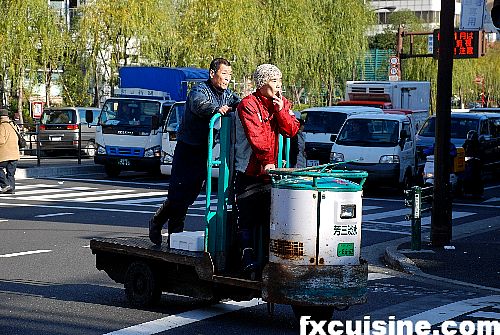 The locals make a ballet reminiscent of Ben Hur's chariot race on these little trolleys. Fast, silent and nasty - watch out for your legs.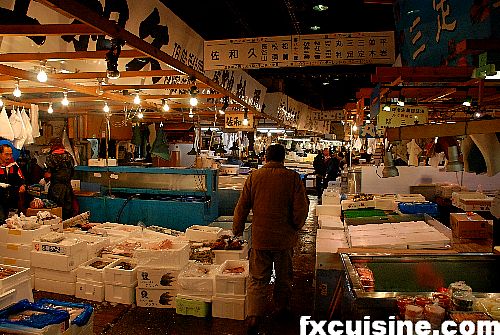 The market is made of hosts of little stalls like the ones above in a huge covered market, with a special area for the famous tuna auction (see below) and a number of food shops and restaurants in the back.
Each shop buys wholesale and sells half-wholesale. They buy a whole tuna, cut it up and sell large chunks to restaurant owners.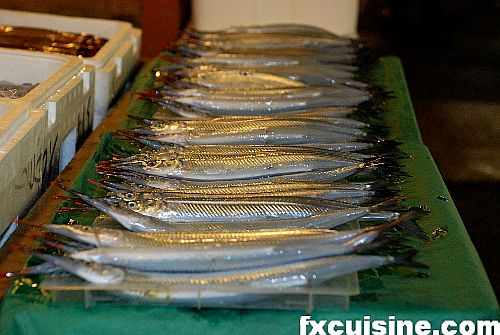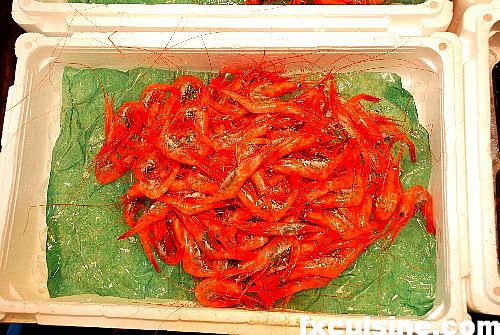 Fresh prawns ...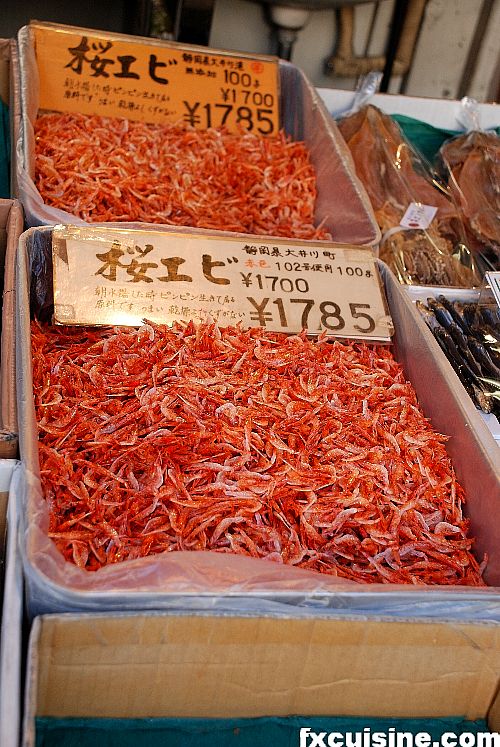 ... and dried prawns.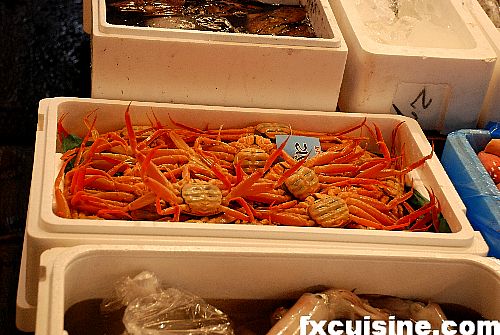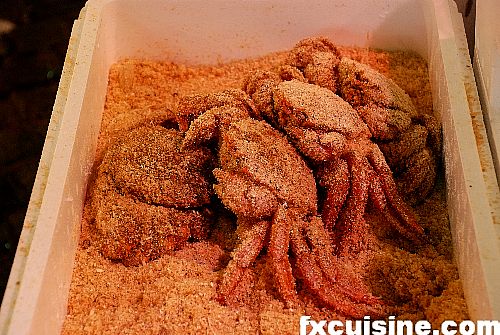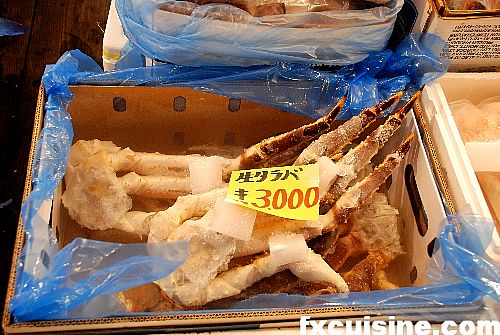 Want to meet the owner of these giant crab legs? No thanks.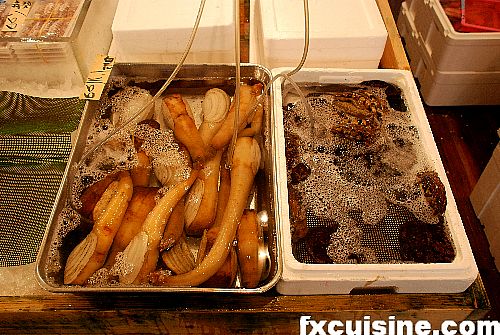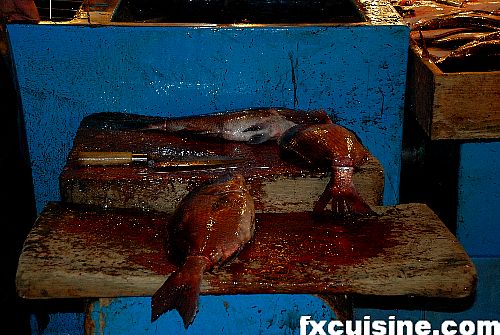 Apparently fishes do bleed - not a pleasant sight.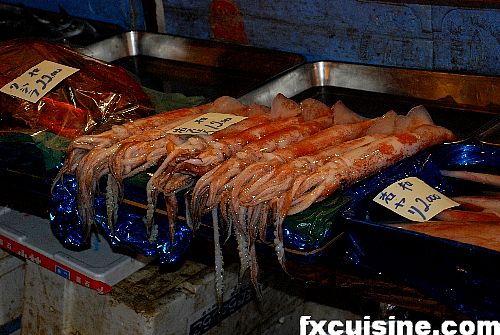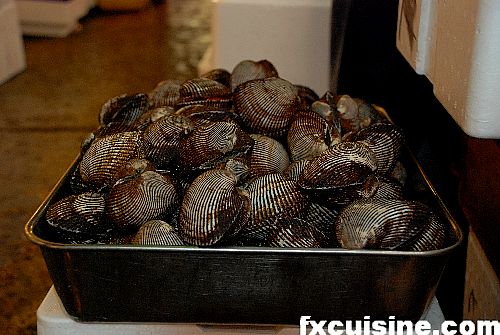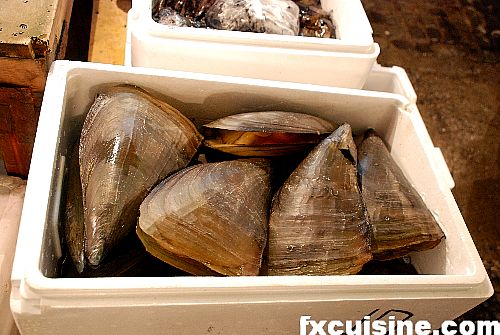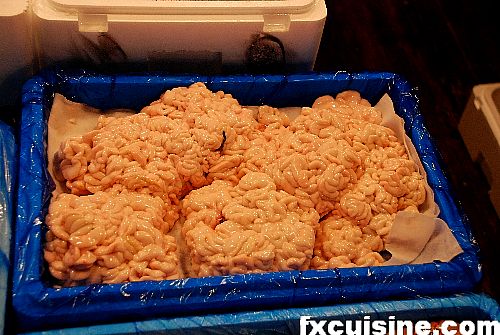 Tuna brains? One of the many unanswered ichtyological questions you'll have in Tsukiji.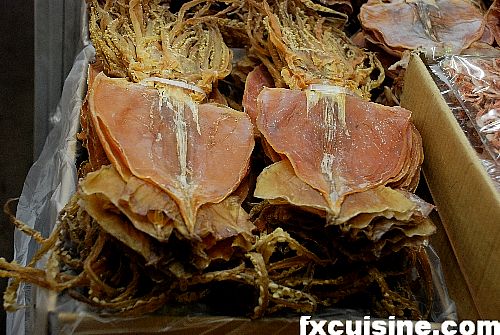 These guys contain twice your daily iodine needs.
...