Real Hot Chocolate
Home
>>
Recipes
The ultimate hot chocolate is the simplest thing in the world - provided you have the right pot.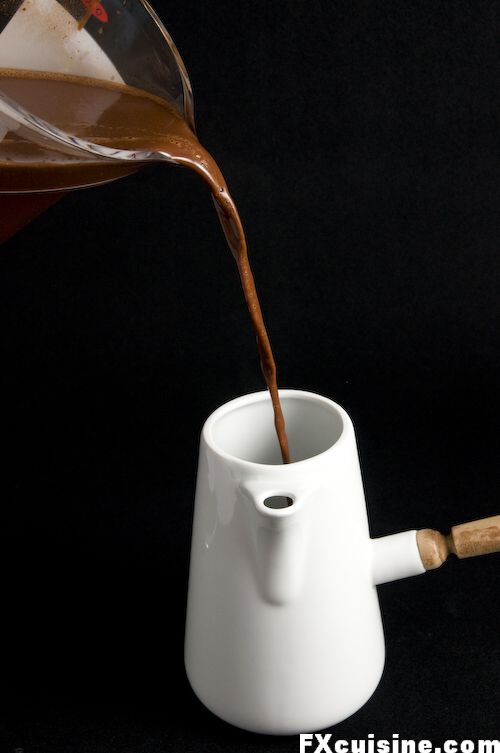 Last Sunday I felt like a really good cup of hot chocolate. Not the sort you get by mixing a powder into some milk, but the real, old-fashioned hot chocolate Pierre Hermé, the French pastry god, would make. Fortunately I have a simple chocolate pot and frother - let me show you how it works.
I was testing a new lighting setup for when I'm not home, using a little off-camera flash and umbrella, with the camera in manual mode. Hope you like it!
Hot chocolate
500ml (2 cups) mineral water*
50gr (1.5oz) sugar
25gr (1oz) cocoa powder (bitter black powder that makes a cloud when you open the sack)
125 (4oz) good quality chocolate with 67% cocoa content
A whisk
A chocolate pot with a moussoir (see below)

* About mineral water, please consider that you are welcome to cook, drink and eat whatever you want. I use mineral water, which means water coming from a source right opposite from where I live that has received an official French government license certifying it contains a stable quantity of healthy minerals. It also tastes great and much better than most tap waters, which is why I use it. It is not spring water which is just plain drinkable water. Members of the Bottled Water Liberation Front who feel like sending me hate mail because you think water is inherently free and bottling it is evil, don't bother, I already sold my soul to Evian.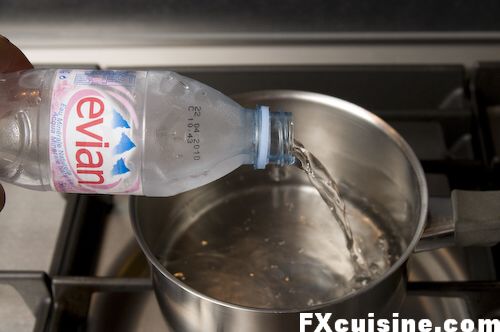 Pour the water in a small saucepan and turn on the heat.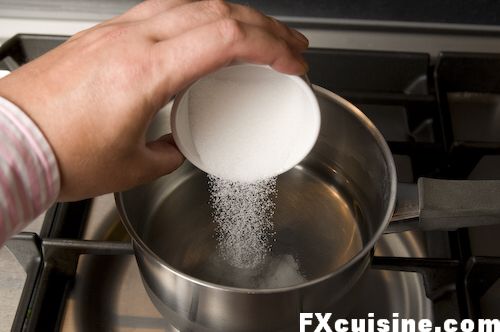 Add the sugar and bring to a boil.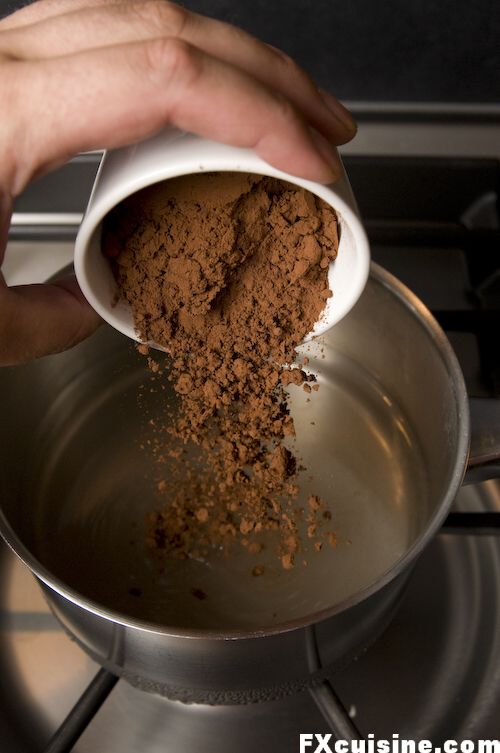 When all the sugar is disolved, add the cocoa powder...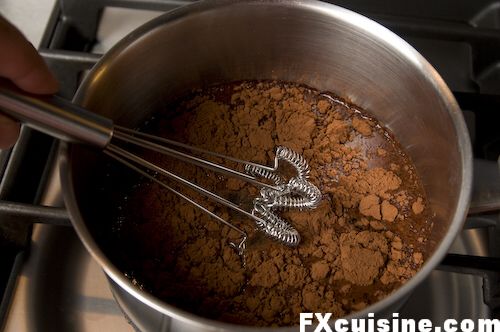 ... then whisk.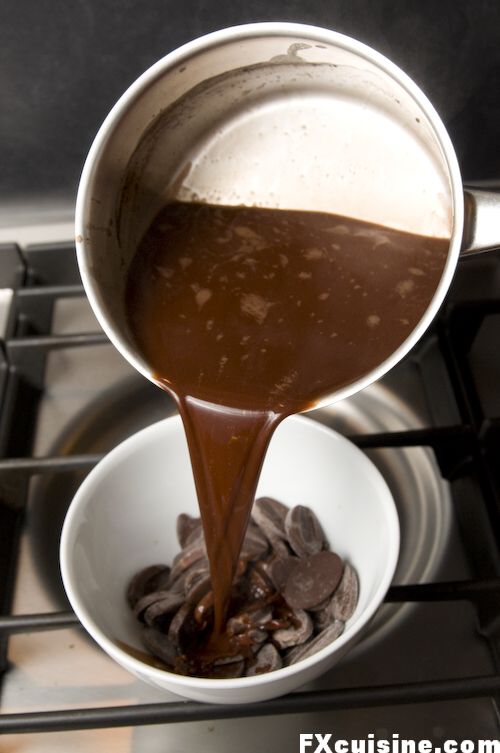 Cut your chocolate in small cubes or grate it or use little chocolate coins for professional pastry chefs. Place the chocolate in a bowl, then pour a third of the brown water on top ...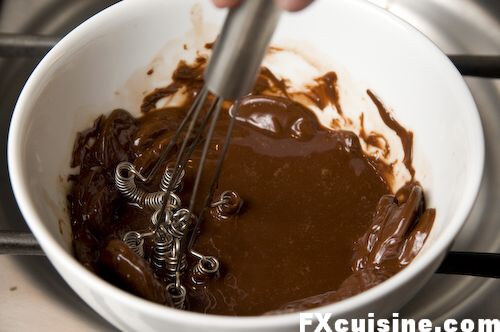 ... and whisk slowly to help the chocolate melt. Pierre Hermés recommends only 3 turns with a wooden spoon. I do not understand why but melting chocolate is a delicate art so you might well want to follow his recommendation rather than my picture.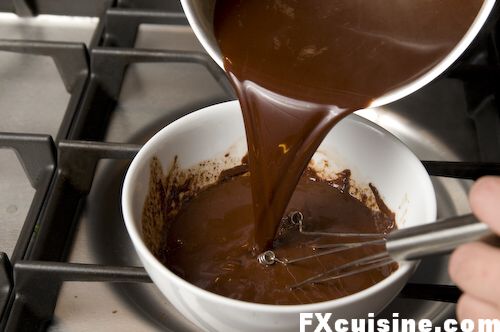 Proceed with another third of the hot liquid, whisk some more, then add the last third and whisk until dissolved.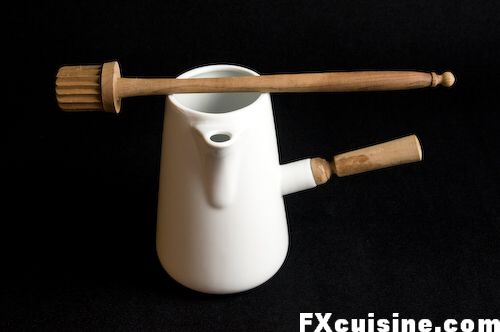 Meet the chocolate pot, a traditional cooking instrument found all over Europe. It is the same as an old fashioned coffee pot but has a hole in the lid and a funny stick called a frother. You can prepare hot chocolate in a regular pot, but chocolate aficionados will only use a proper chocolate pot. It is not an expensive item and you can find them on Ebay - just look for 'chocolatière', 'chocolate pot', frother or 'moussoir'. Should I mention that it makes for a great talking piece at tea time?
...