Pasta con i fagioli
(page 2 of 2)
Home
>>
Recipes
Homemade wholewheat spaghetti with a delicious beans ragu for a typical Tuscan peasant dish.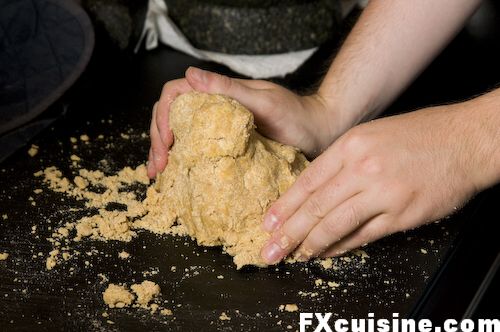 Bigolis are also made in Tuscany under various local names and using regular wholewheat flour. Here I mixed half wholewheat flour with the same quantity of durum semolina, which gives more bite. Then one egg per guest, a tablespoon of oil and knead until the dough is as hard as cement. Bigolis stick unless you have a super dry dough.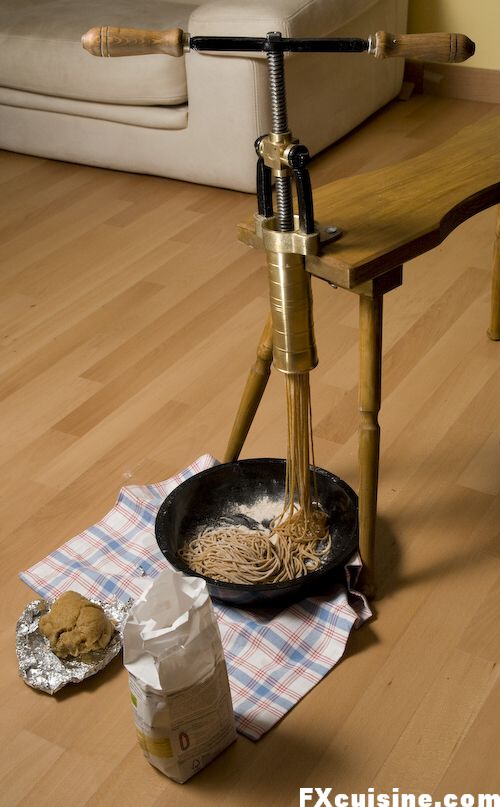 Practical joke time. Guys, I just realized we ran out of pasta, I am so sorry but really don't know what you'll be eating tonight, I tell them. My friends look confused and a bit anguished, it's quite late. Then I go But maybe you could do me a favor ... and I show them the bigolaro. Each guest in turn sits on the little bench as I feed the bigolaro with the brown dough. They start turning and the bigolaro starts whining and hissing, soon joined by the bigolarist suffering from muscular exhaustion while everybody laughs.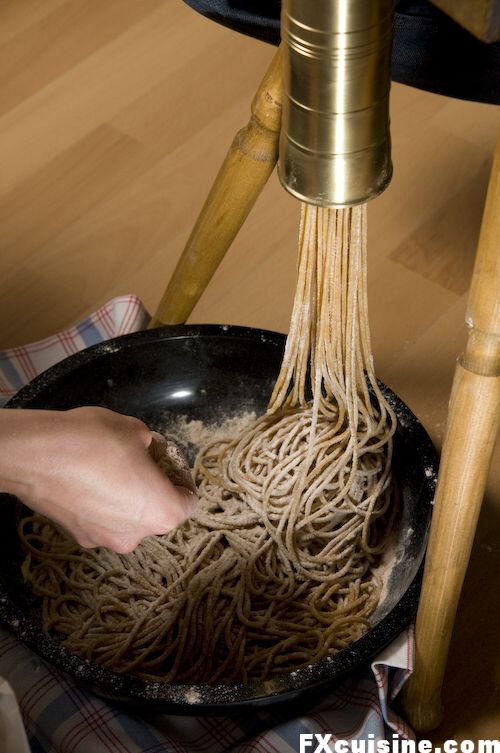 I instruct another guest to take a little flour in his hand and gently rub the spaghettis as they come out so they won't stick to each other.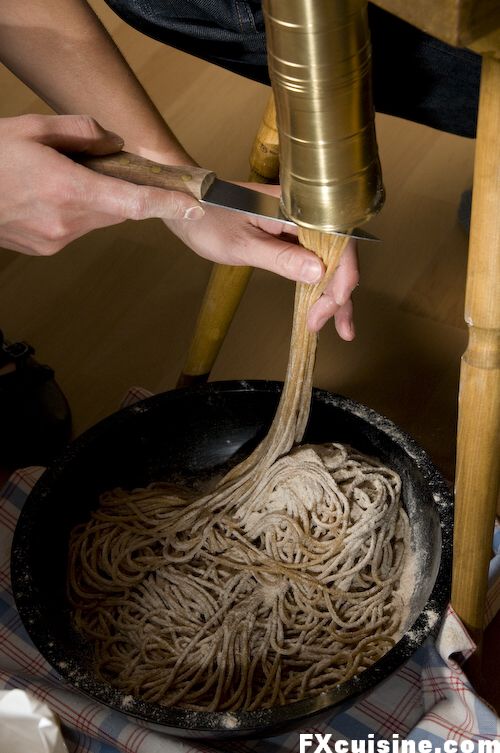 Finally, we ran out of dough and my friend cuts the 28 bigolis with one decisive move (she's a surgeon!).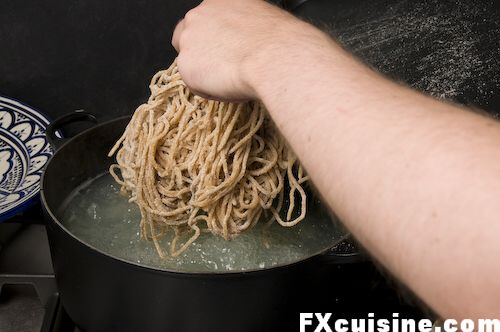 I shake the bigolis to remove any excess flour, then drop them in a huge pot of salted boiling water.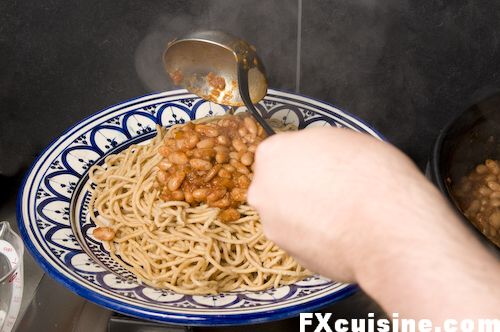 They cook for about 90 seconds, then I remove them to a large dish and cover them with the beans ragł. What a divine smell!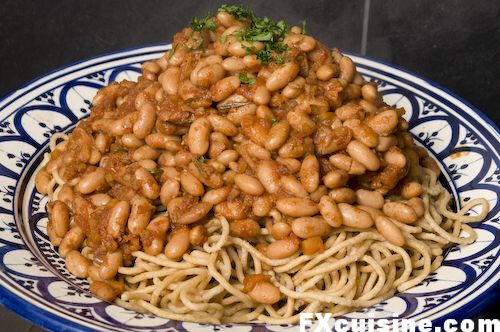 A little parsley, a bowl of grated Parmesan and we tuck in.
316103 views
Related Articles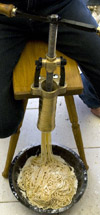 Bigoli, Bigolaro, Bigolarist ***
My largest and most unusual pasta-making accessory, the bigolaro, made 28 fat spaghettis, called bigoli, each as long as the room. Served with the traditional duck ragł, this made my guests very happy despite the fact they had to make their own pasta.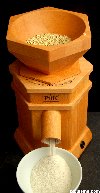 Italian Alpine Buckwheat Pasta Pizzocheri ***
Traditional buckwheat noodles from the Italian Alps with cabbage and Fontina cheese. I made them from scratch with my own freshly milled buckwheat flour. Hard core pasta!

Pasta all'arrabbiata ***
By request of a reader, one of the most popular Southern Italian pasta sauces ever. Simple, affordable, healthy, delicious.

Potato Raviolis ***
Italian comfort food on steroids. Only Italians love pasta enough to stuff it with such plain ingredients as a potatoes. Right they are, these make for a highly refined dish - and very affordable.

Spelt Pappardelle with Grouse Sauce ***
Homemade freshly-milled spelt flour noodles in a century-old sauce from a grouse that came with the feathers. Quite an experience!
Copyright FXcuisine 2019 - all rights reserved.
If you do this recipe at home please let me know how it worked for you by submitting a comment or send me a picture if you can. Thanks!