Swiss Wine Tart
(page 2 of 2)
Home
>>
Recipes
A sweet tart made from white wine and sugar, very popular around my parts.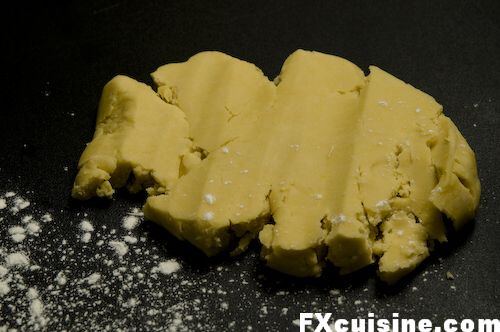 I put my short dough in the fridge and now you see why I shouldn't have - it's rock hard and breaks when you try to stretch it.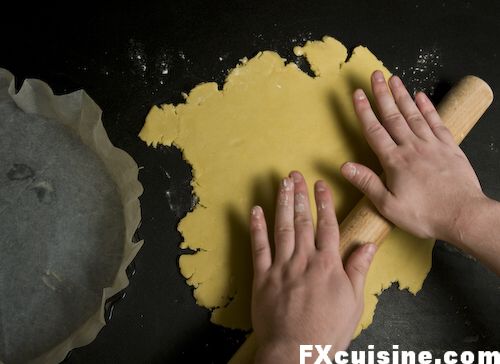 Work it slowly with a rolling pin, patching the dough up when it breaks.
Take a square piece of baking paper and fold it in 8, then cut it into a circle the size of your pie pan. Use this as a guide to stretch the dough.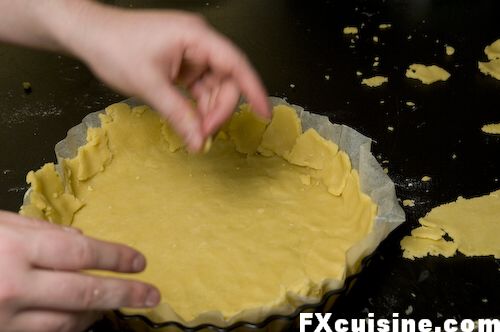 Transfer the dough to the pan and patch up the sides until every angle is covered.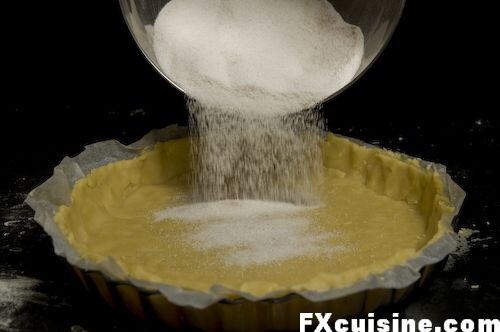 Cover the inside of the pie with sugar ...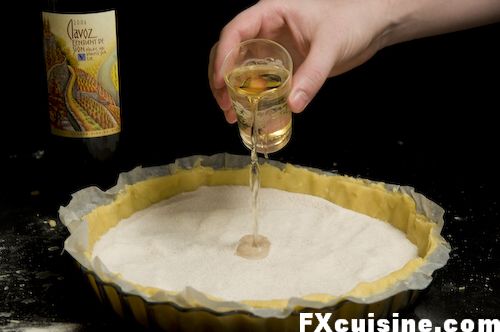 ... then pour the white wine into it.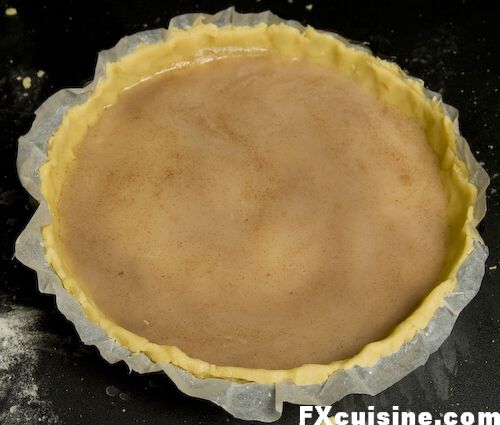 Add a pinch of cinammon and mix well.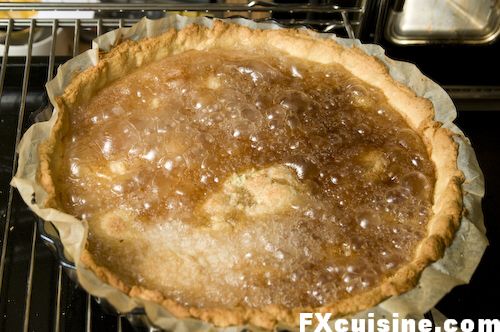 Bake for 20 minutes at 240°C (450°F).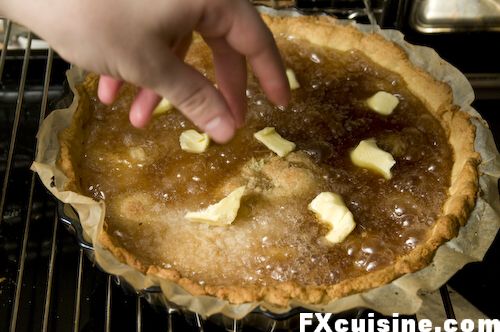 Remove and add a few butter flakes ...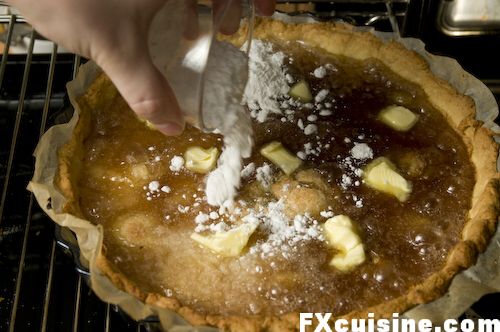 ... then mix in the flour and stir with a whisk until you get a smooth mixture.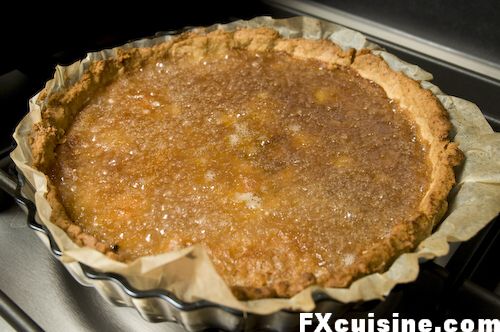 Continue to bake for 10 more minutes or until cooked through. Please consider that this here pie is really well-baked and that usually they look much paler.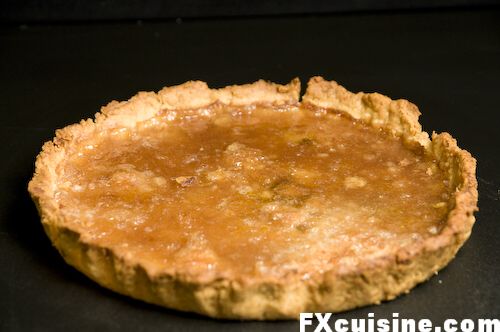 Remove to a cooling grate, take the paper off and serve. This certainly could have a smoother look but nobody will question its homecooked status.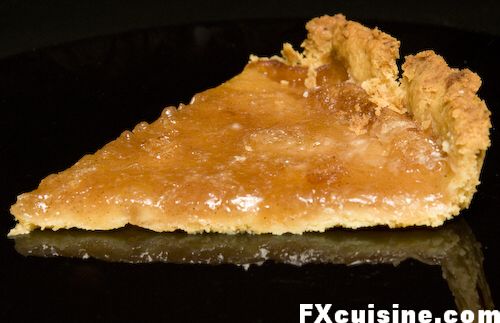 Slice and serve.
253853 views
Related Articles

My Boyhood's Hungarian Plum Dumplings *
I had eaten these dumplings only once, when I was 12, but boy did they make an impression! Such a rich combination of gorgeous juicy sweet prunes covered in a soft potato-based simmered dough.
Copyright FXcuisine 2023 - all rights reserved.
If you do this recipe at home please let me know how it worked for you by submitting a comment or send me a picture if you can. Thanks!