Pakistani Lamb Pulao
(page 2 of 2)
Home
>>
Recipes
This extraordinary dish is served on special occasions in Pakistan and Northern India. See how it's made from fresh spices and then cooked in the oven.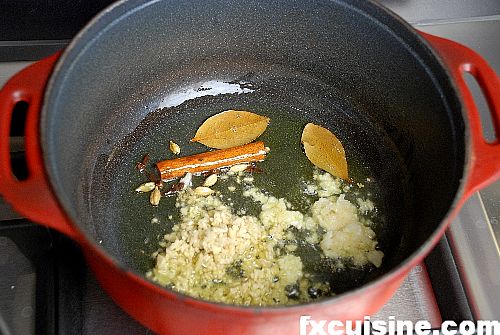 Add ginger-garlic purée and fry some more, about 3 minutes or until purée is colored.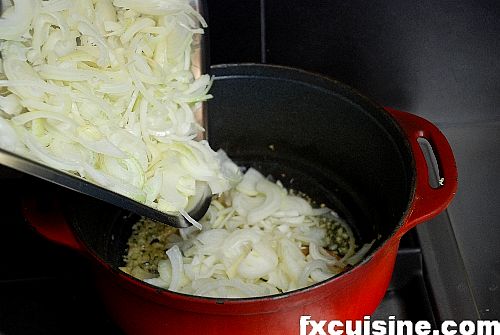 Add onions and cook over medium heat until onions are soft, about 10 minutes.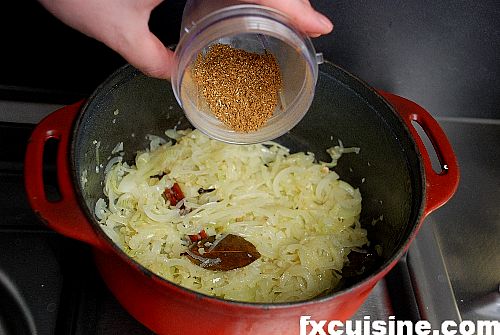 Add ground spices, mix, and cook for a further 2 minutes.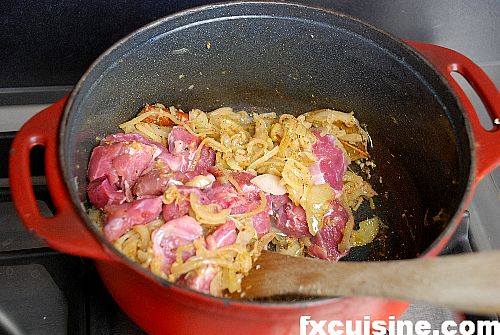 Add the lamb and cook until colored on every side, mixing all the time.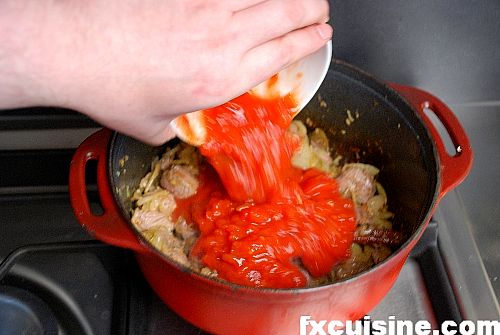 Add tomatoes, salt and turmeric ...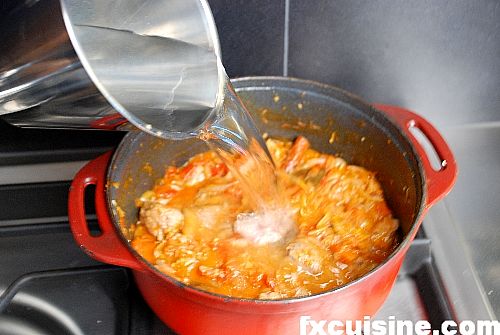 ... and then the 2 cups water. Bring to a strong boil.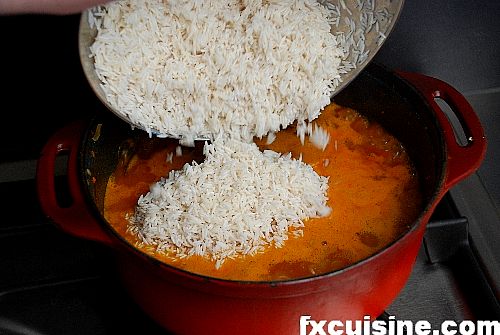 Drain the soaked rice and pour it in.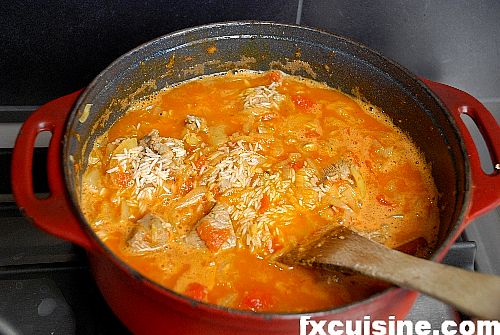 Mix well. Heat the oven to 165C°/325°F.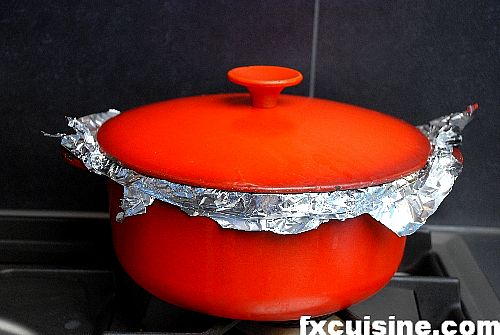 Wrap a ribbon of tin foil folded 4 times over itself all around the dutch oven's top to make as tight a seal as you can. Cover and cook in the oven for 40 minutes. Don't peek! If you really have to, you can cook this on very low heat on your stove.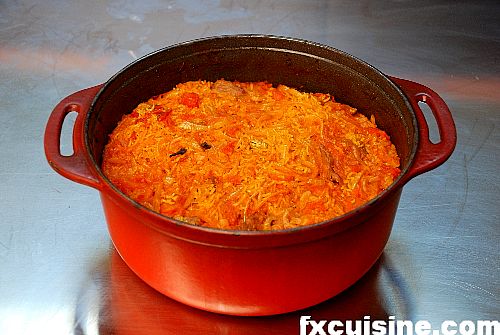 Here is the dish after 40 minutes, gloriously fragrant, the rice transformed in an intriguing pile of small white sticks.
Serve with a cucumber raita as a main course. Put some melted butter or ghee on top and pan-fried almonds and chopped coriander leaves.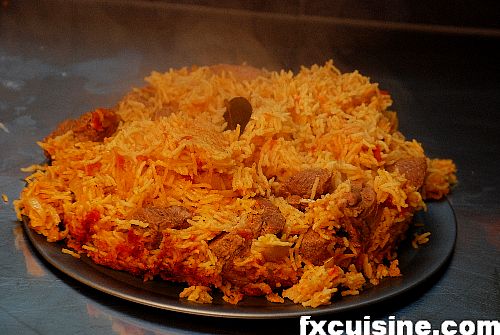 This recipe comes from Mangoes & Curry Leaves
, the best Indian cuisine cookbook I've seen in English, winner of the Beard Cookbook award. Warmly recommended if you like Indian food!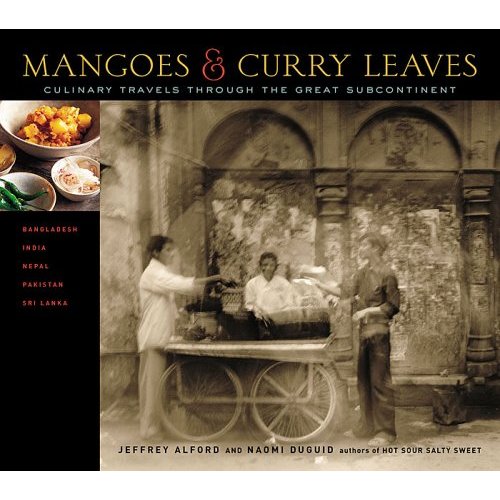 464798 views
Related Articles

Real Uzbek Plov ** Popular
Uzbekistan's national dish, plov, is a hearty cousin of Pakistani pulaos and Persian rices dishes. Watch me make it like Uzbek mamas do!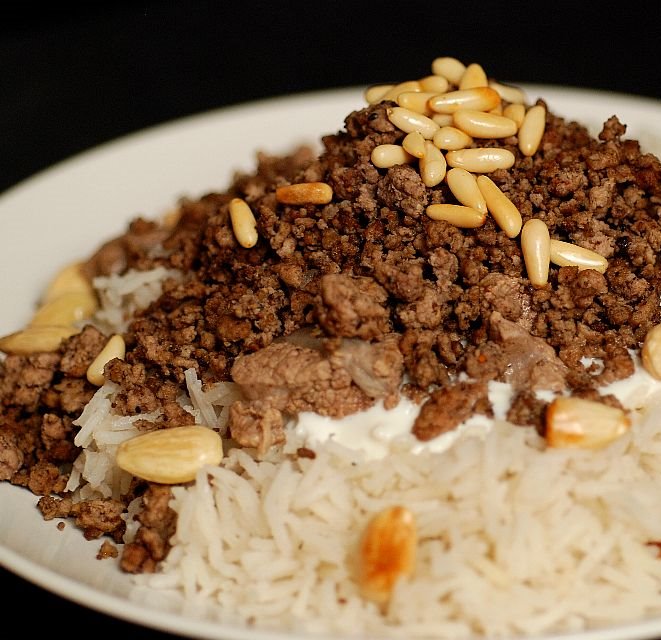 Arab Lamb Ossobuco **
An incredible festive 7-layers dish with lamb shanks, ground beef over rice. Delicious but quite involved if you're alone in the kitchen!
Copyright FXcuisine 2023 - all rights reserved.
If you do this recipe at home please let me know how it worked for you by submitting a comment or send me a picture if you can. Thanks!