Devil's Chicken
(page 2 of 2)
Home
>>
Recipes
This traditional butterflied grilled chicken from Tuscany uses a fresh herb paste and a lemon-oil baste to turn out the most delicious chicken.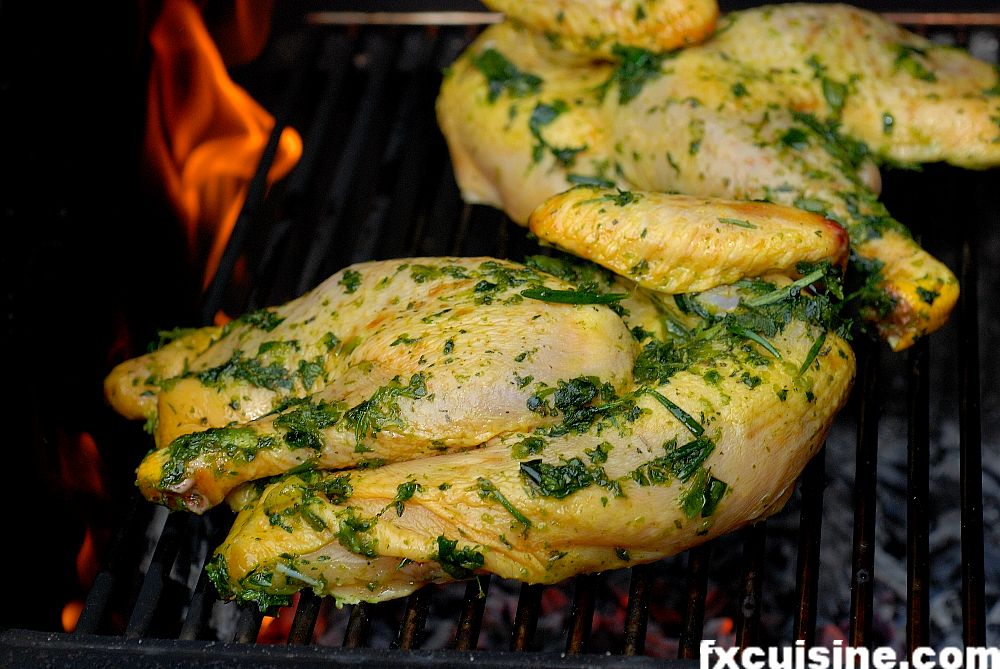 Prepare a fire with hardwood or quality charcoal. Here I used 5-years dry apple wood. Wait until the wood has turned into embers and a small layer of white ashes covers it. But don't wait too long, you need real heat otherwise your chicken will take too long too cook and will dry. Put your chicken on the cooking grate skin up.
In a small bowl, whisk the juice of one lemon with an equal amount of olive oil. Season with salt and pepper and prepare a flameproof brush.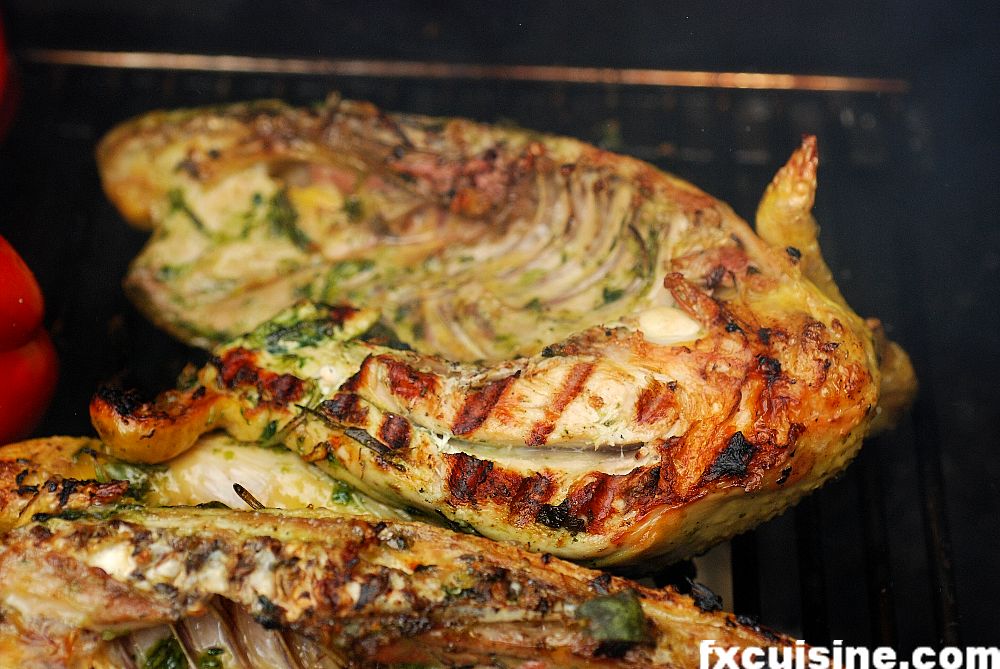 After about 10 minutes or when it has marked properly, baste with the lemon-oil mixture and turn.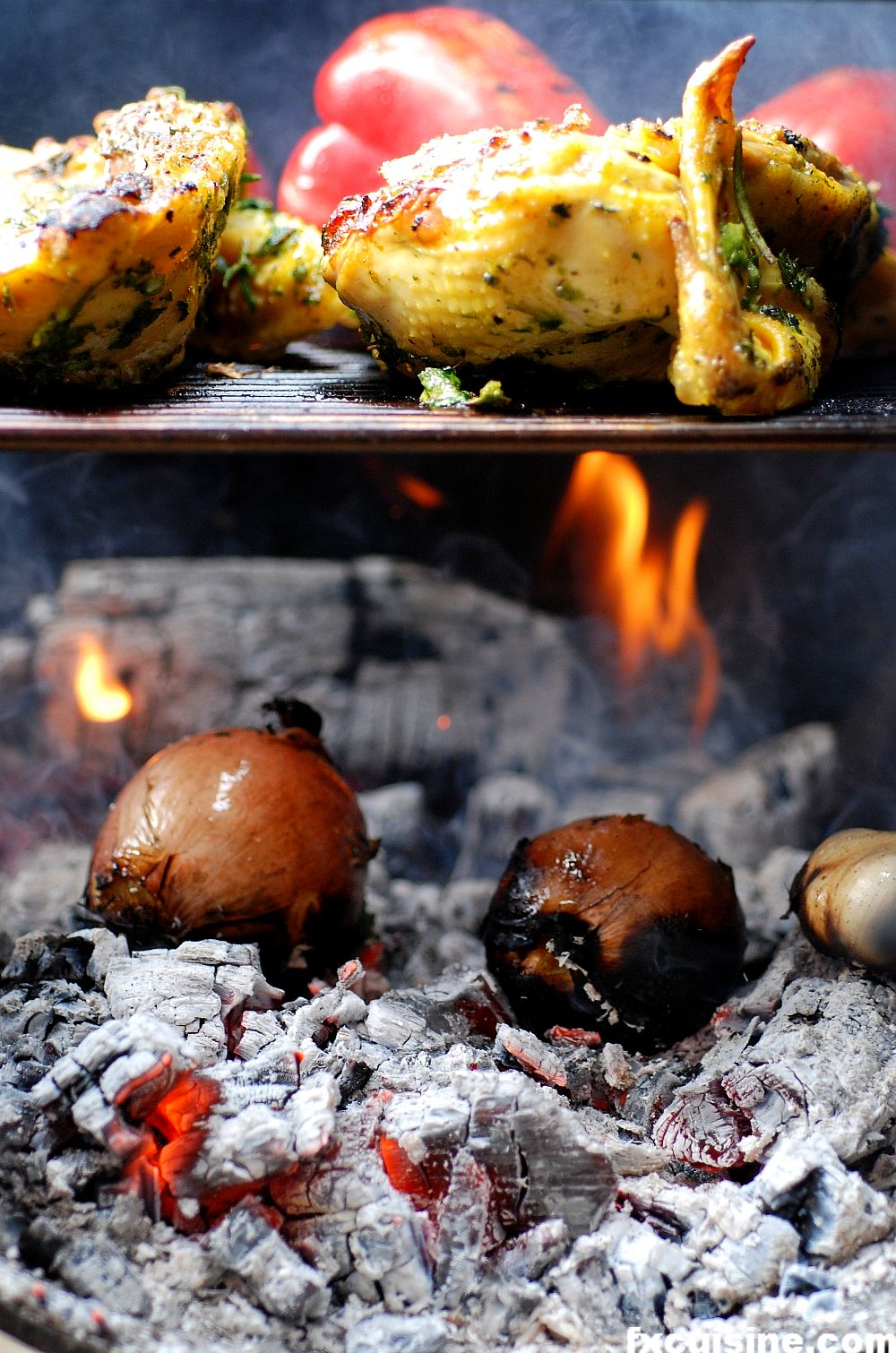 Leave to cook until done - about 30 minutes in total. I recommend you get a temperature probe to check for doneness. Baste regularly. I cooked some onions directly over the embers as you see above. More on that in a later article.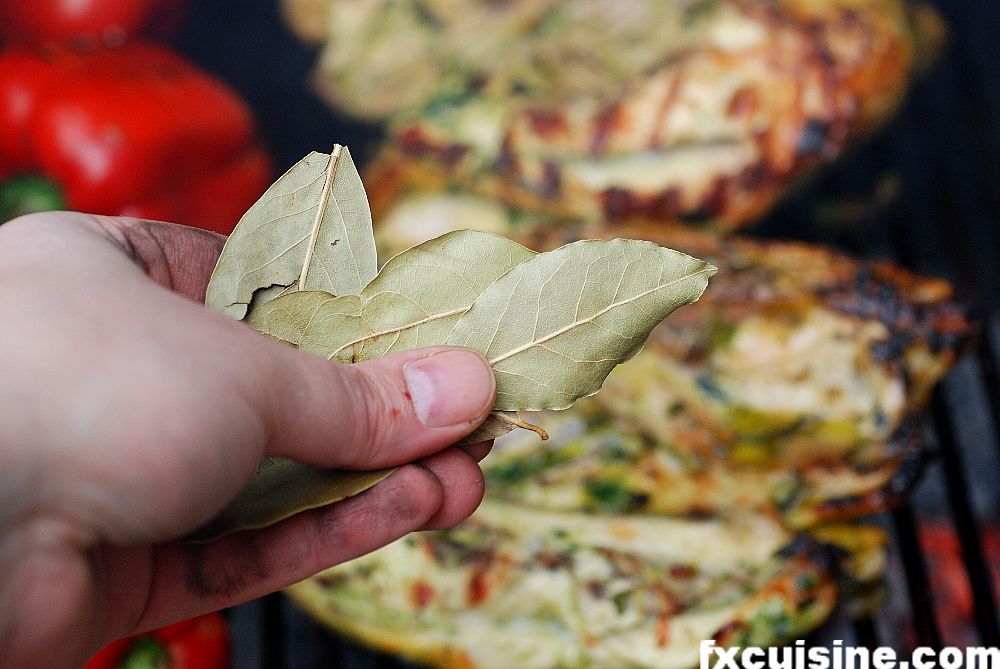 When the chicken is almost done, sprinkle a few bay leaves or rosemary over the embers and let burn. This will generate a most fragrant smoke that will infuse the meat. Very pleasant!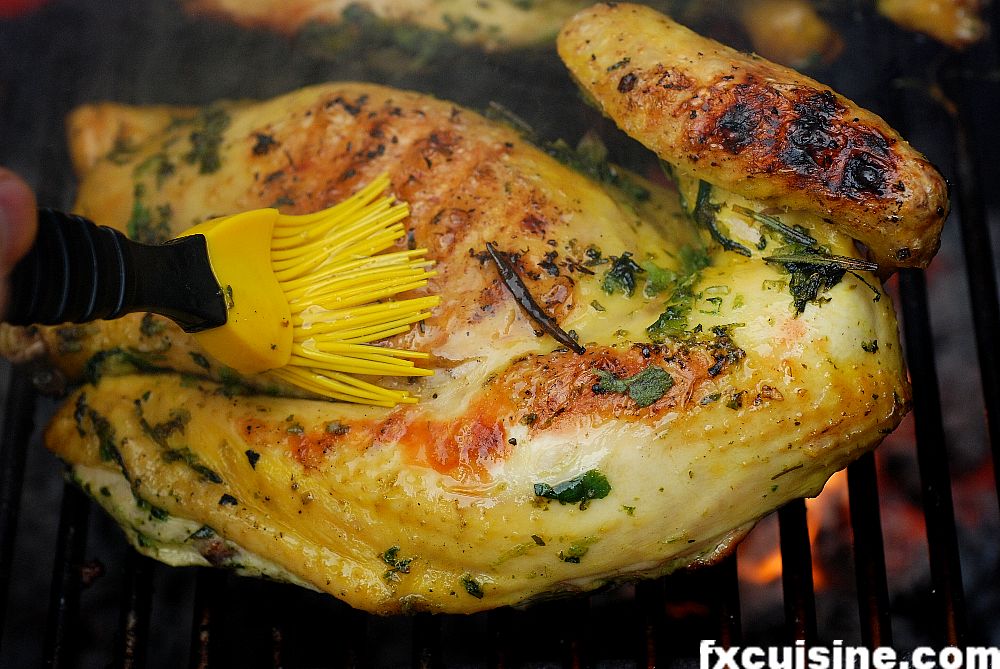 Baste some more. Some local variations on this recipe call for sprinkling with white wine while still on the grill. I will try it next time as a slightly acid baste works wonders with this dish.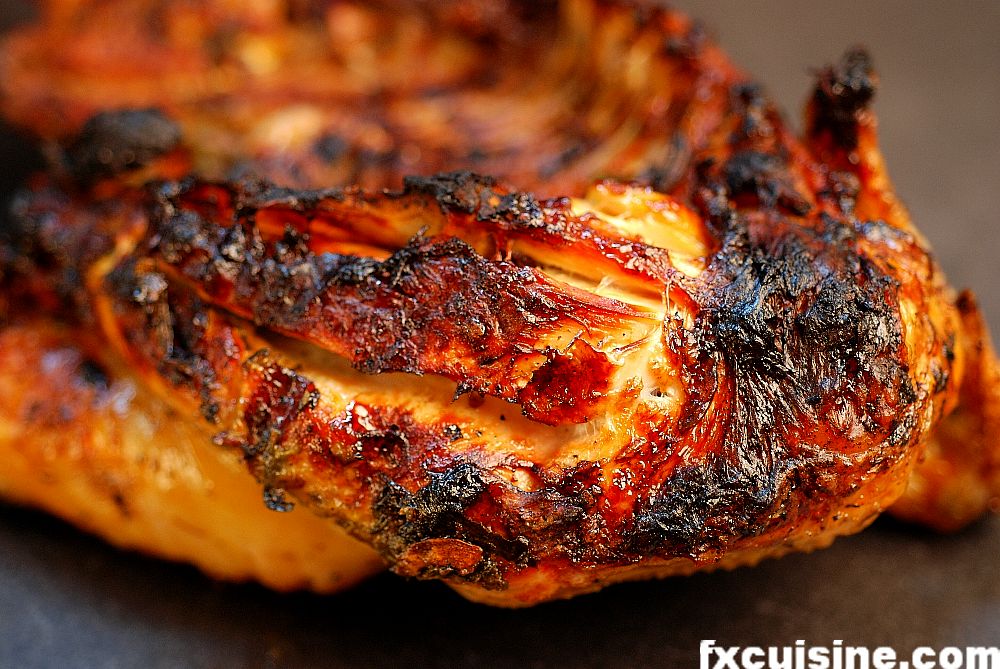 Let your chicken rest, wrapped in foil, for about 10 minutes before serving. Serve each guest a half chicken and they will be as happy as the devil in hell.
I found this recipe in several Italian book, the best being Il Cucchiaio d'Argento : secondi piatti, an untranslated sequel of The Silver Spoon
. There is also an excellent recipe in A Cook's Tour of Italy
.
This recipe was included in Weekend Herb Blogging #11. 
395370 views
Copyright FXcuisine 2023 - all rights reserved.
If you do this recipe at home please let me know how it worked for you by submitting a comment or send me a picture if you can. Thanks!