Tussilago Flowers Sorbet
(page 2 of 2)
Home
>>
Recipes
Coltsfoot has been used for thousands of years to heal cough. French chef Marc Veyrat uses its flowers to make a delicious sorbet.
Add the flowers. Boiling is said to neutralize the pyrrolizidine alkaloids that eat your liver, but it will also destroy the volatile components of the flower's delicate smell. Choose how long you boil it but more than a few minutes will ruin the taste.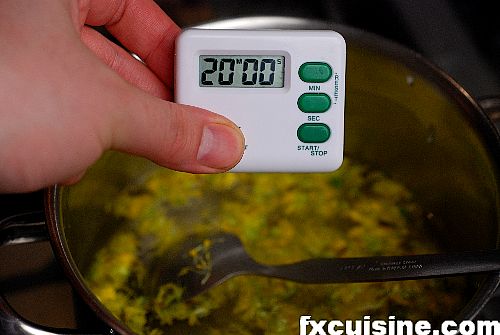 Turn off the fire and leave 20 minute to steep (photo).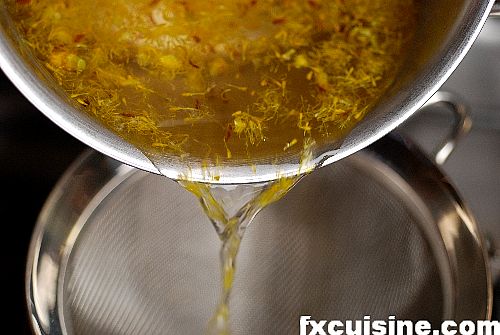 Filter through a fine sieve and refrigerate.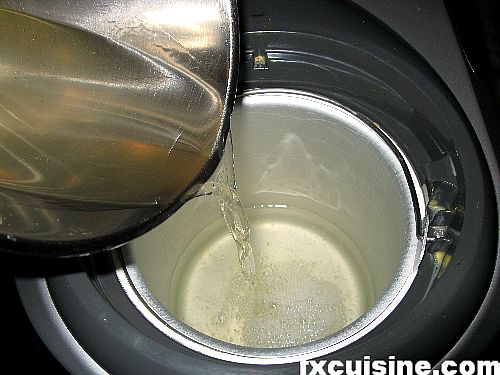 Add half an egg white. As you churn the sorbet, the egg white will trap millions of tiny air bubbles and make your sorbet white as meringue. Amazing!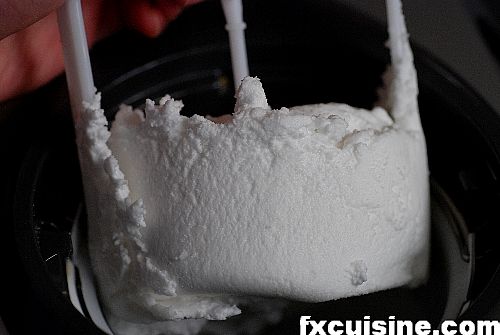 Churn until hard and serve.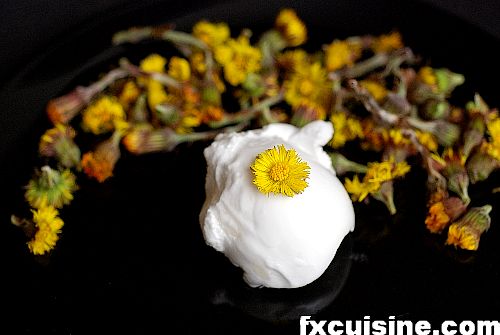 Serve with a few tussilago flowers as a decor. Marc Veyrat makes a beautiful caramelized sugar grate and sticks flowers on sugar pikes, placing a scoop of sorbet in the middle.

97925 views
Related Articles

Bubble gum ice cream *
This ice cream by Alain Ducasse is flavoured by the king of the French bubble-gums, the Malabar.
Copyright FXcuisine 2022 - all rights reserved.
If you do this recipe at home please let me know how it worked for you by submitting a comment or send me a picture if you can. Thanks!