Italian Alpine Buckwheat Pasta Pizzocheri
(page 2 of 2)
Home
>>
Recipes
Traditional buckwheat noodles from the Italian Alps with cabbage and Fontina cheese. I made them from scratch with my own
freshly milled buckwheat flour
. Hard core pasta!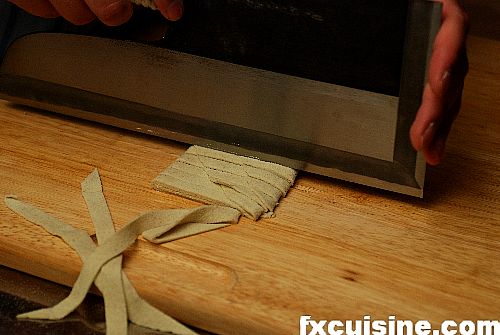 Sprinkle some more flour on the stretched dough and roll it carefully until you have a manageable roll. Here using my impressive Japanese soba knife I cut the pizzocheri in the shape of fettucine. Normally people cut them in 2x6cm rectangles, but here I tried to make them as long as possible.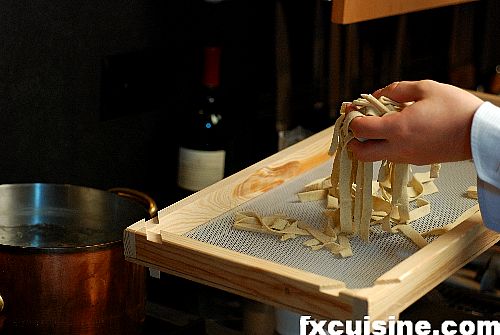 Bring a large pot of salted water to a boil and immerse the pizzocheri. Boil until cooked through. It took me about 4 minutes but the time very much depends on their thickness. Just taste one every 30 seconds.
When the pasta is cooked through, remove the pizzocheri with a large slotted spoon. Use the same boiling water to boil the cabbage leaves until they are soft, about 8 minutes.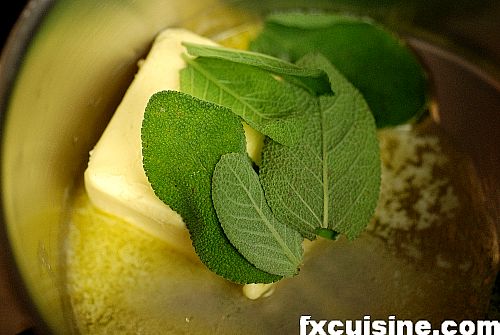 Meanwhile, melt the butter and cook on a low flame with the sage leaves. Other recipes call for crushed garlic which you let brown in the butter before discarding. Others yet use both.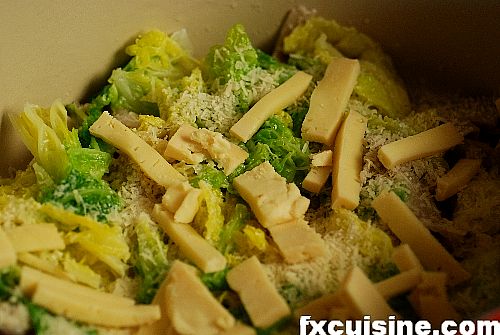 Assemble the dish in a warm pan or pot. Start wiht a layer of pizzocheri, then cabbage leaves, freshly grated parmesan cheese and little pieces of fontina. Then start again with another layer of pizzocheri and so on until you run out of ingredients.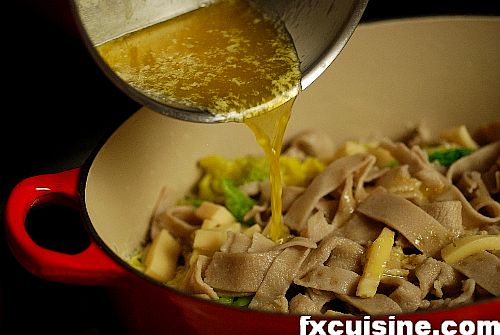 Pour the
melted butter
over the pasta. The original recipe called for 500 gr melted butter but I don't think anybody can eat that much fat on top of the 500 gr fontina and 150 gr parmesan in the 21st century.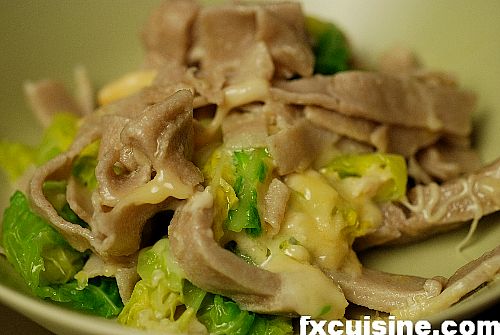 The dish is excellent but for one who loves the flavor of buckwheat, we are far from the glorification of that flavor offered by soba noodles. Here the point is to use a grain that can grow in the most inhospitable Alpine fields. A variation of this traditional recipe adds boiled potatoes peeld and cut.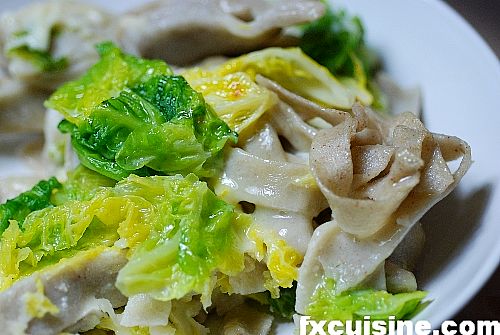 I apologize to the reader for having cut my pizzocheri much longer than normal. If it is any consolation to you, some failed to unfold and fused into pizzocheri triple deckers as you can see on the picture above. I recommend you cut them in 2x6cm/1''x2.5'' rectangles.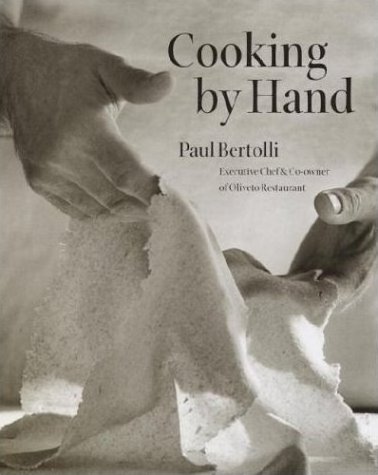 For this and other handmade pasta recipe using freshly milled flour, have a look at Paul Bertoli's amazing book, Cooking by hand. This American book really changed my way of cooking pasta, and - this ought to tell you something - I have about 3 meters of Italian-language cookbooks.
262037 views
Related Articles

Pasta con i fagioli ***
Homemade wholewheat spaghetti with a delicious beans ragu for a typical Tuscan peasant dish.

Italian Buckwheat Torta ***
A unique Alpine recipe from those mountains where Italians speak German. For hardcore buckwheat lovers only!

Spelt Pappardelle with Grouse Sauce ***
Homemade freshly-milled spelt flour noodles in a century-old sauce from a grouse that came with the feathers. Quite an experience!

Authentic Sicilian Pasta With Broccoli ** Popular
This traditional Sicilian recipe brings together North African and Italian culinary traditions. A cult dish!

Serious Pasta alla Norma ** Popular
Pasta alla Norma, a divine combination of eggplants, tomatoes, basil and ricotta, is one of the most elegant traditional Sicilian recipes. A real cult classic!
Copyright FXcuisine 2023 - all rights reserved.
If you do this recipe at home please let me know how it worked for you by submitting a comment or send me a picture if you can. Thanks!