Pasta ncasciata
(page 2 of 2)
Home
>>
Recipes
Uber-cult baked Sicilian pasta very rarely seen outside the island. Eating it off your computer screen is calorie-free.
I make my own maccheroni rigati with the Kenwood/Delonghi Pasta Machine - Kenwood the British family company that is. But almost nodoby does, even in Sicily, so you can use bought pasta. Just make sure it is made from semolina (hard wheat) and bronze extruded for an extra coarse surface that sauce will coat well.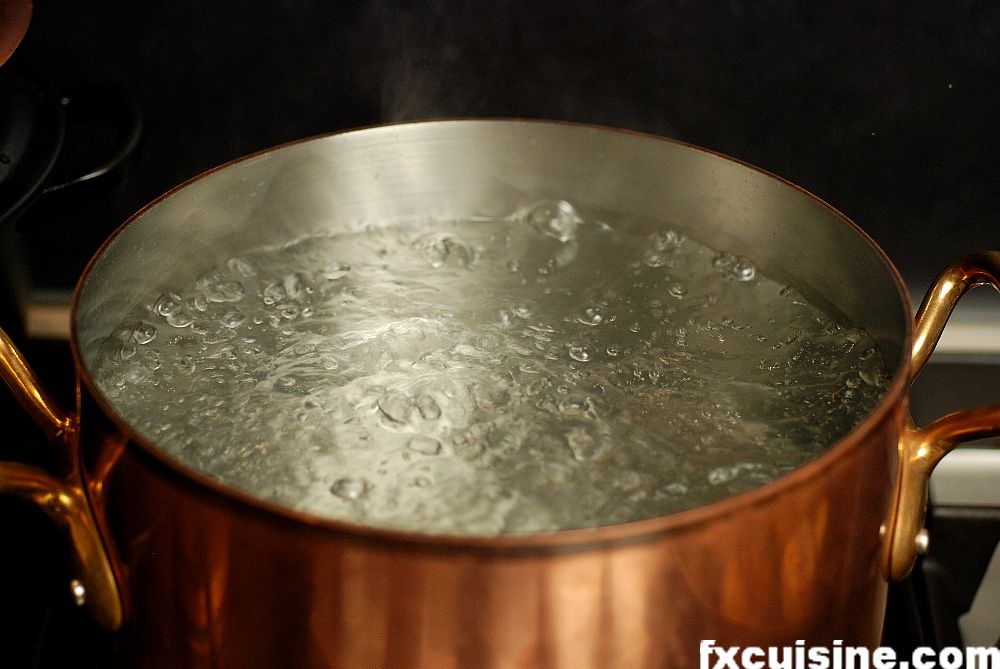 Start your oven to high. Fill your largest pot with water, add salt and NO oil and bring this to a rolling boil.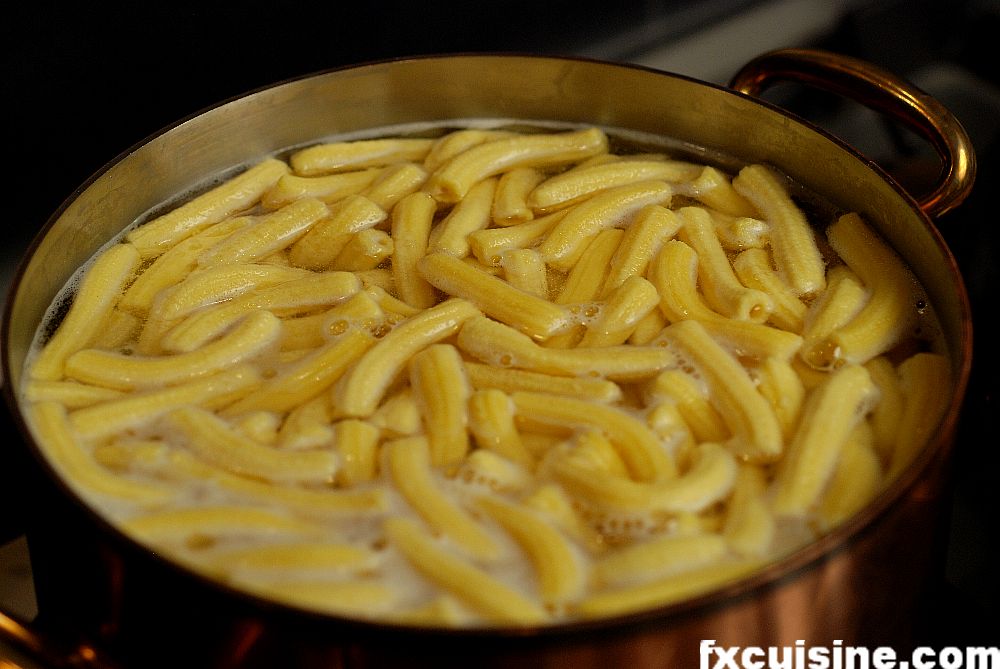 Cook your pasta but keep it quite al dente - undercooked, as it will continue to cook in the sauce.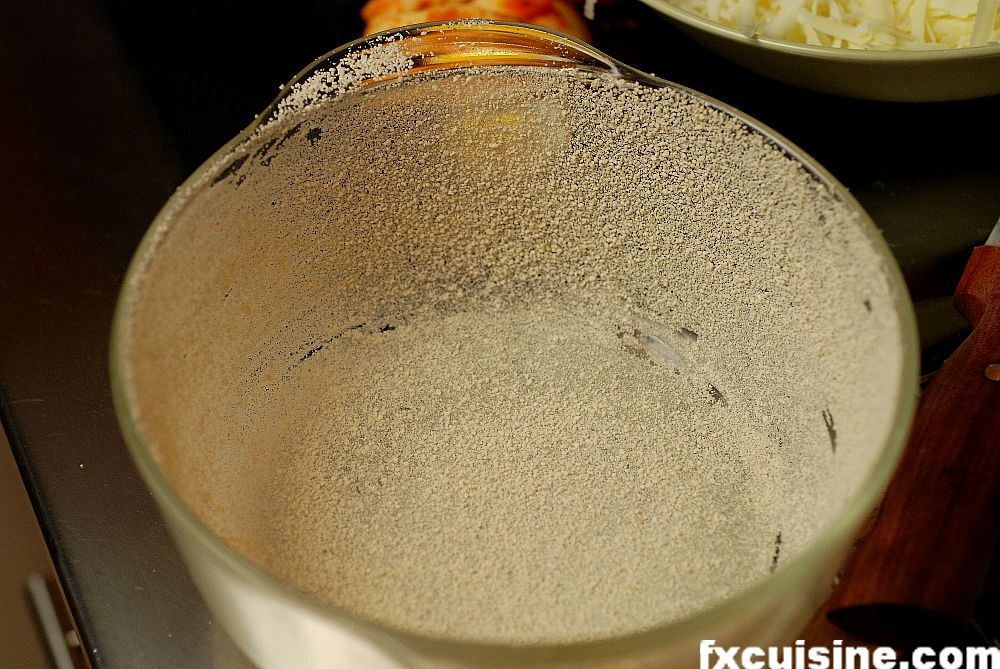 Choose an oven-resistant dish large enough to accomodate the pasta and all the other ingredients. Oil the inside thoroughly and add as much breadcrumbs as needed to coat the entire surface. This will prevent your pasta from sticking. Just move the dish like a gold digger move her platter.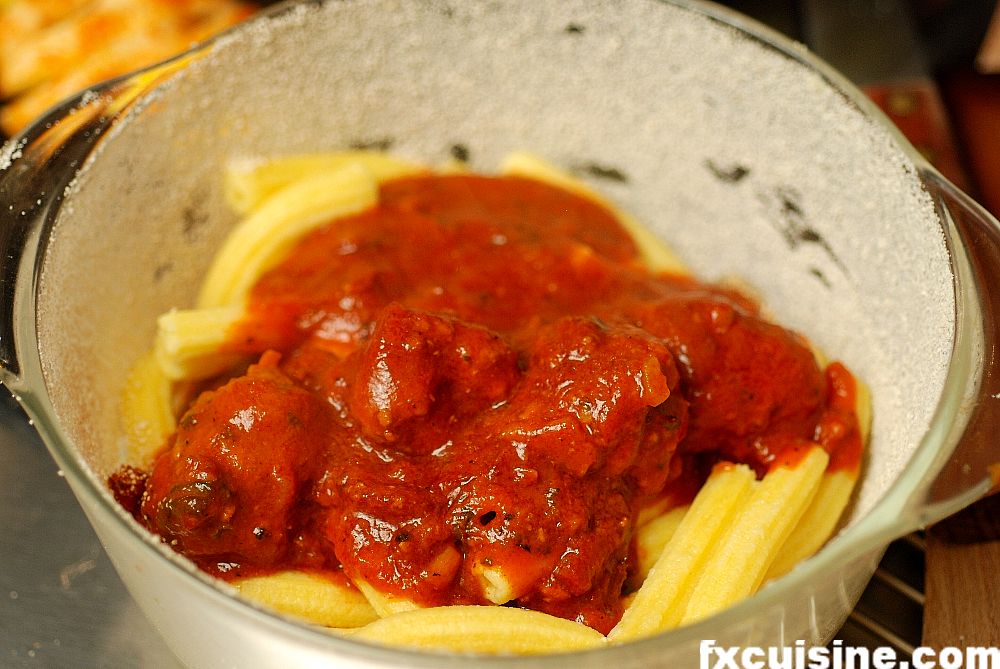 Now for the final stage. Add just enough pasta to cover the bottom of your dish, then cover with meatballs...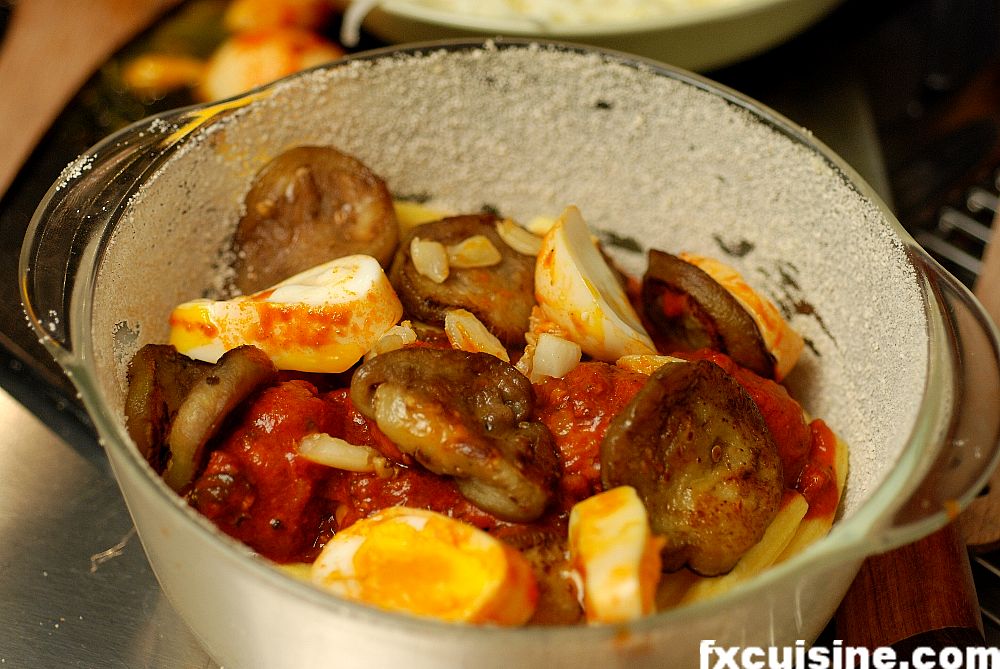 ... and proceed with some of the eggplants, garlic and sliced eggs and freshly chopped basil.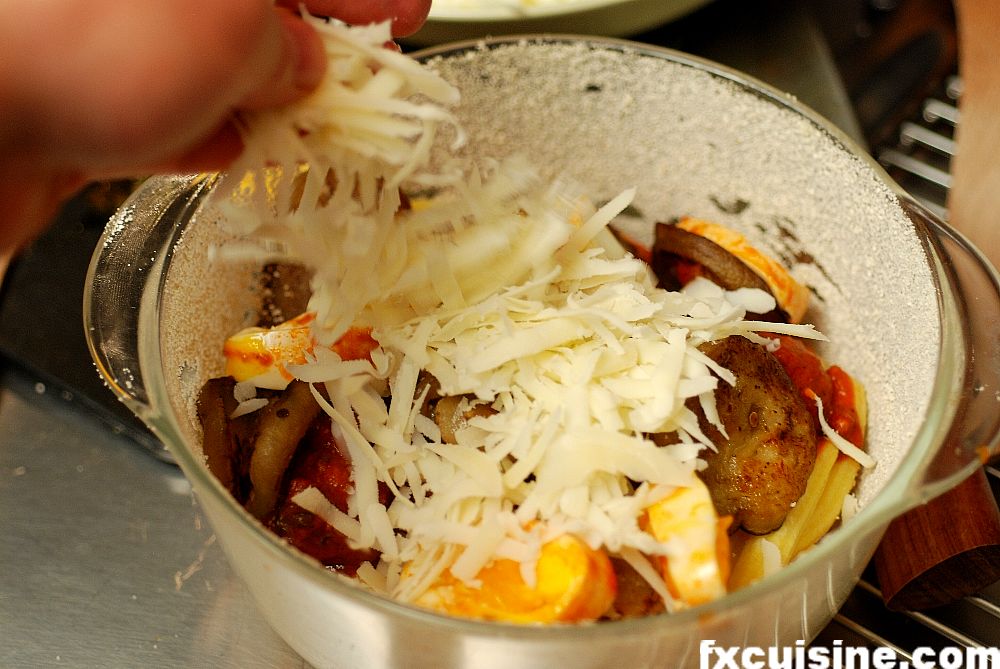 Add some of the grated cheese and don't be mean - cheesy is beautiful.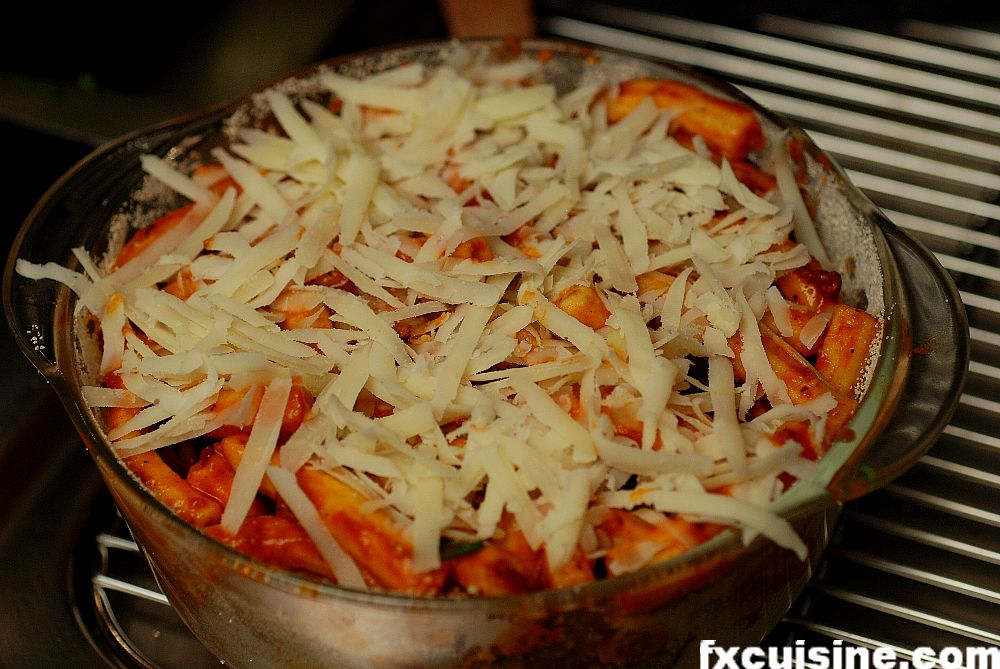 Continue until you run out of ingredients. Top with grated cheese and bake in the oven. Now for the baking there are various ways. Some people do it like a Neapolitan frittata di maccheroni, in a pot on the gas stove. Other put a lid on a put and cover it with hot embers for extra crispiness on top. Most modern cooks do it in the oven, but it will take several trials until you get the really crispy pasta that gives its dish yet another layer of charm.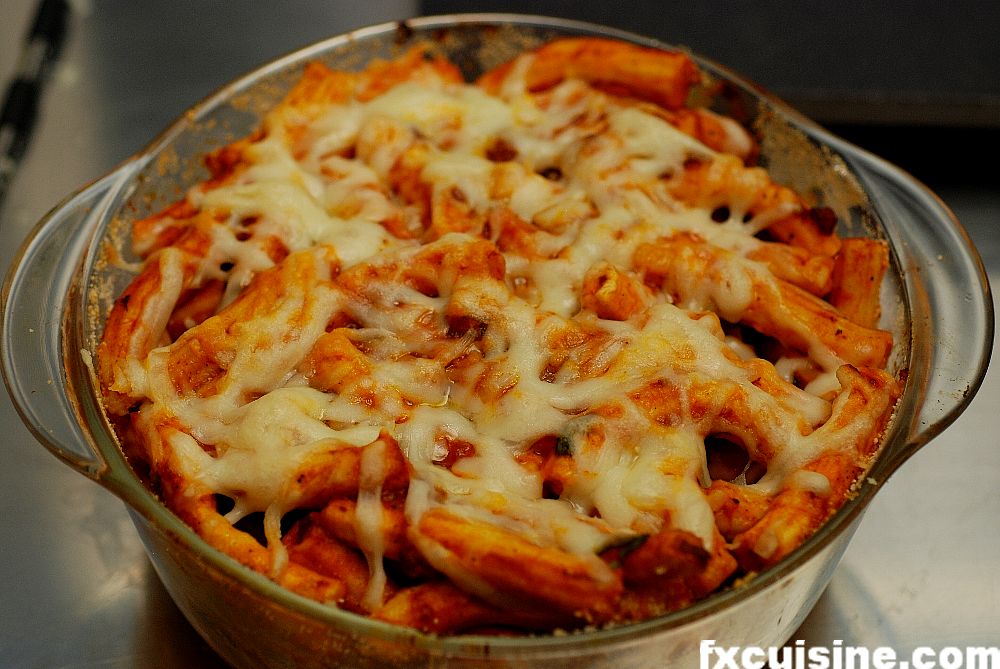 Remove from the oven and call your guests to the table - they won't have long to wait. Place a plate on top ...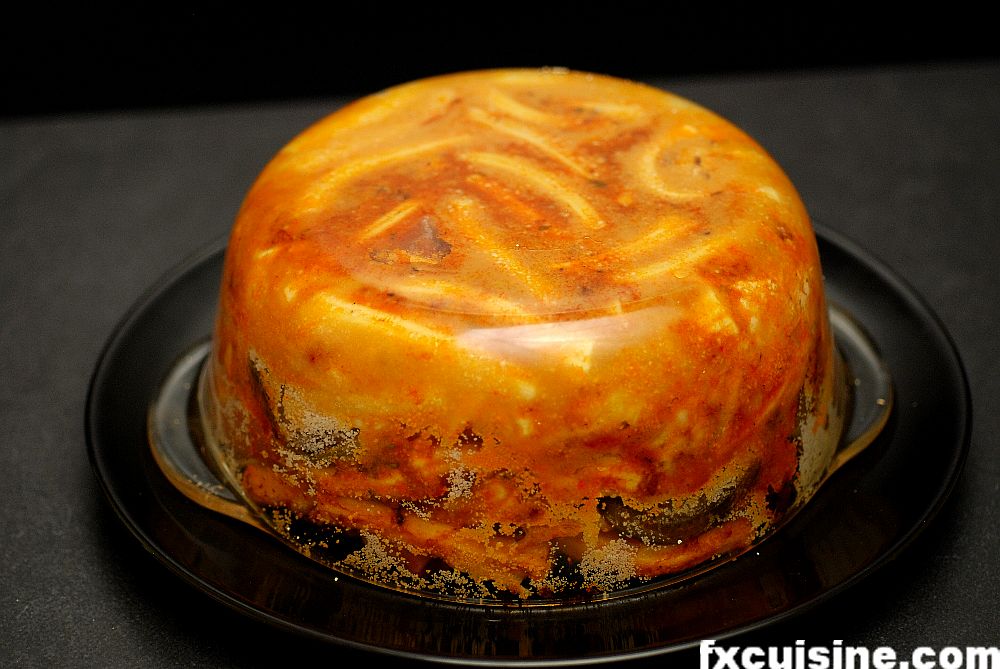 ... and turn the baking dish upside down.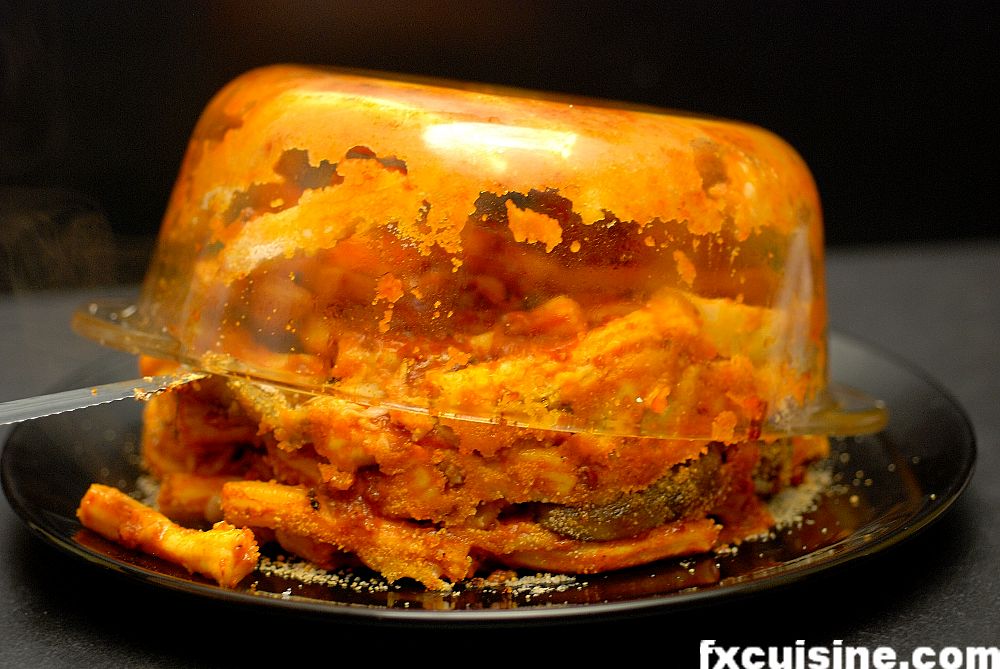 Use a knife to pry the pasta n'casciata open ...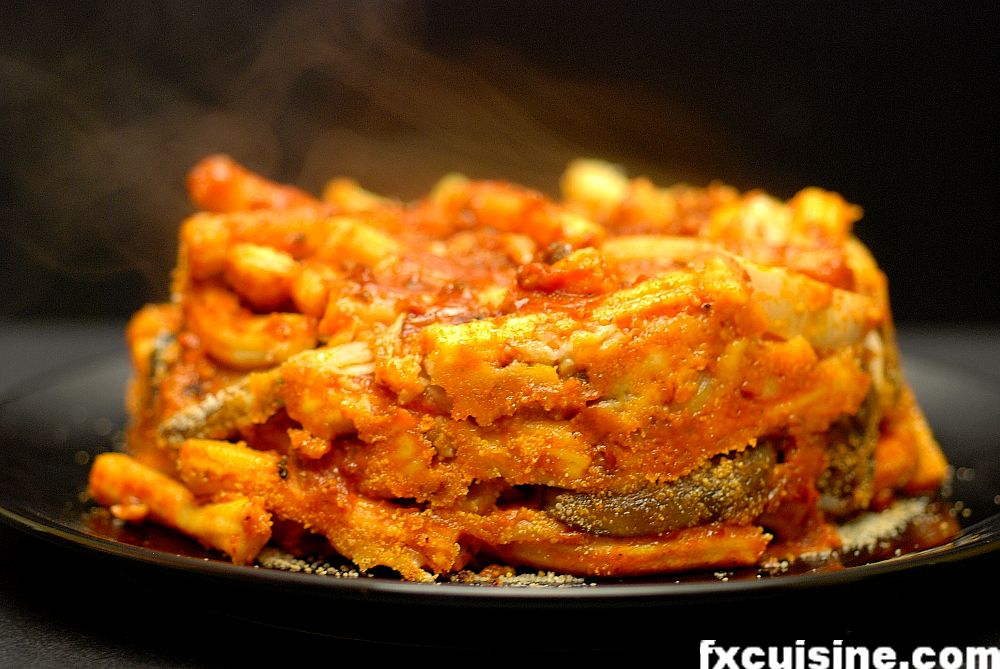 Serve.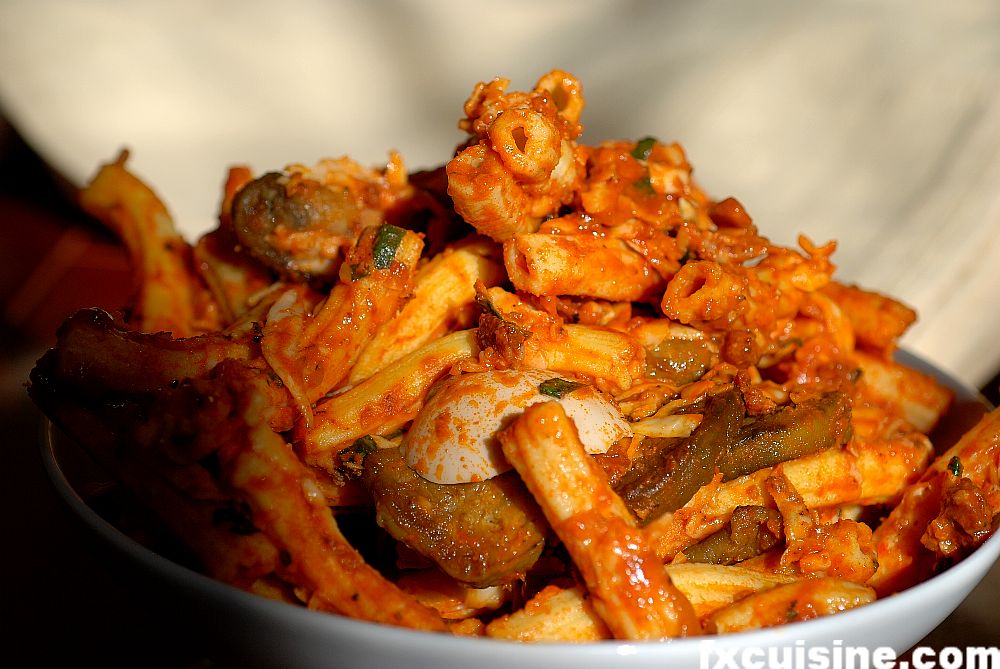 404282 views
Related Articles

Authentic Sicilian Pasta With Broccoli ** Popular
This traditional Sicilian recipe brings together North African and Italian culinary traditions. A cult dish!

Arancini, the cult Sicilian dish ** Popular
These glorified deep-fried stuffed rice croquettes are a cult sicilian dish celebrated in a recent best-selling Italian novel.

Serious Pasta alla Norma ** Popular
Pasta alla Norma, a divine combination of eggplants, tomatoes, basil and ricotta, is one of the most elegant traditional Sicilian recipes. A real cult classic!
Copyright FXcuisine 2023 - all rights reserved.
If you do this recipe at home please let me know how it worked for you by submitting a comment or send me a picture if you can. Thanks!