Sicilian Tangerine Sorbet
(page 2 of 2)
Home
>>
Recipes
Extraordinary sorbet served in the shell for a spectacular dessert suited for the calorie conscious vegetarian and the truffle-eating epicure alike. With no cooking and no ice cream machine required, this is an offer I can't refuse.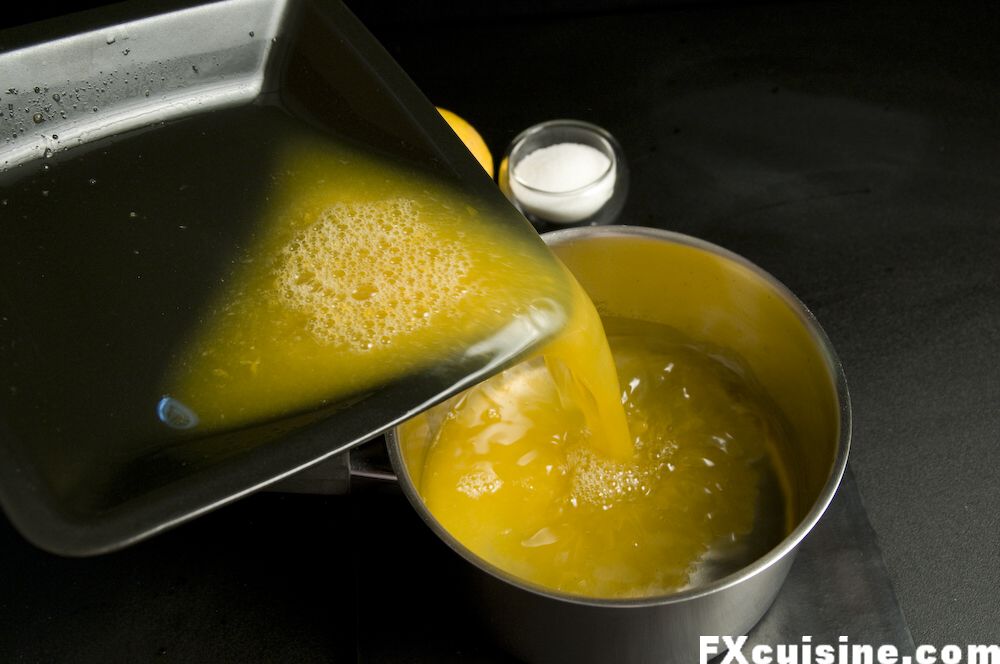 Pour the tangerine juice into the syrup.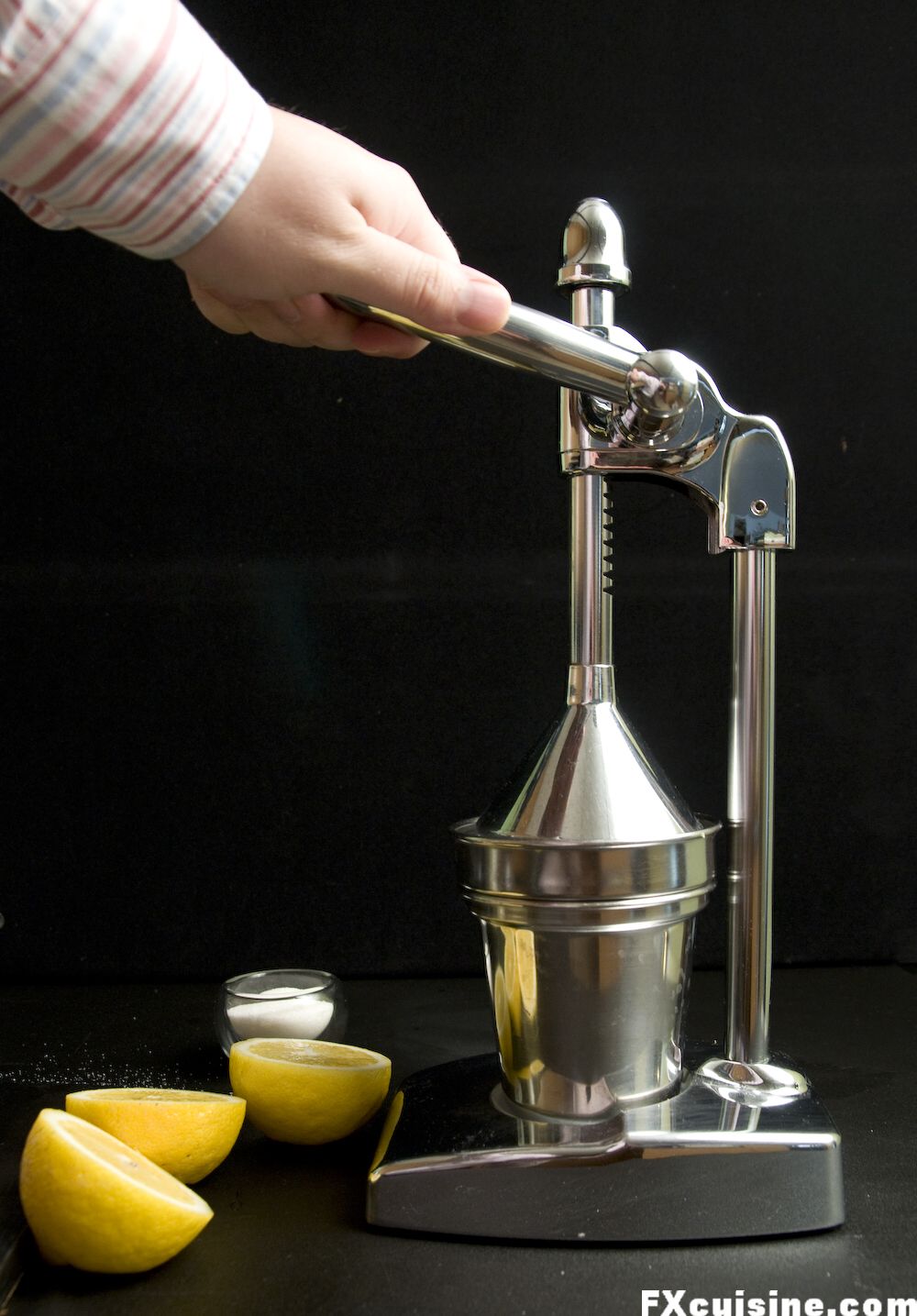 Why add lemon juice? The tart and the sweet are what sorbets are about. But it is the tart, my friend, that is the soul of the party. Tangerines are usually bland and need something to kick their ass so that the dessert is a success. Lemon juice is an obvious choice, but a chemically-minded chef might use ascorbic acid.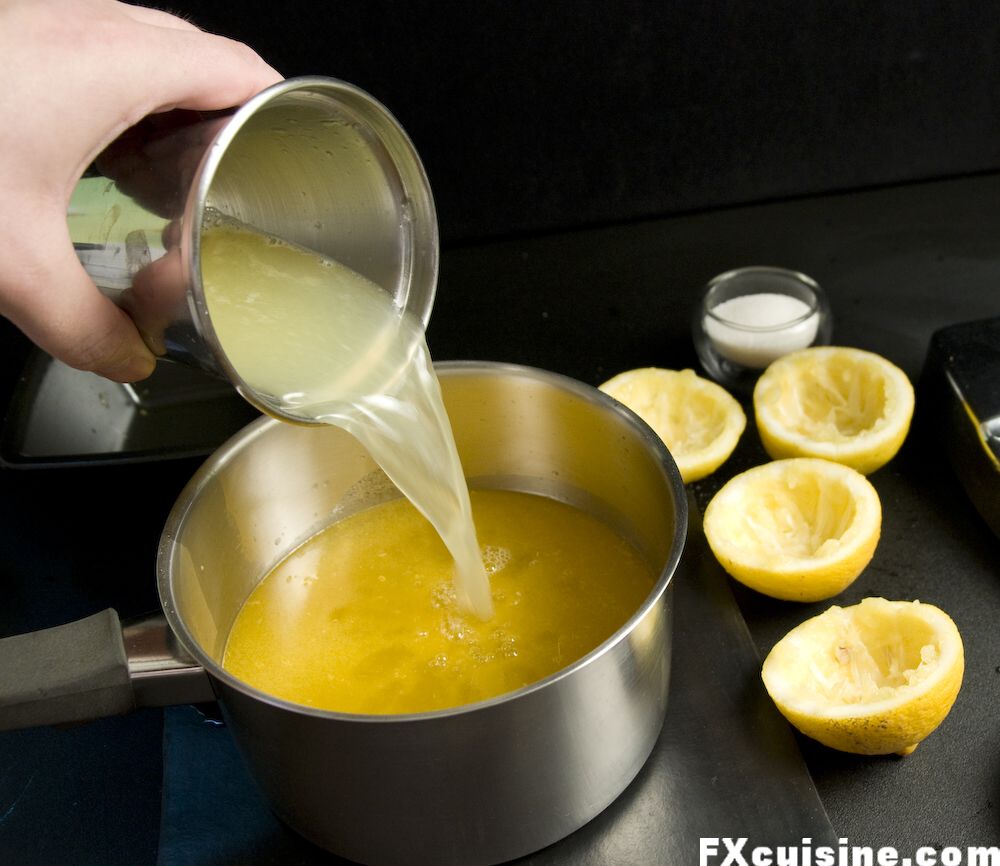 Mix the lemon juice with the tangerine juice, water and sugar. Drink some - is it tart enough? Too sweet maybe? You know what to do.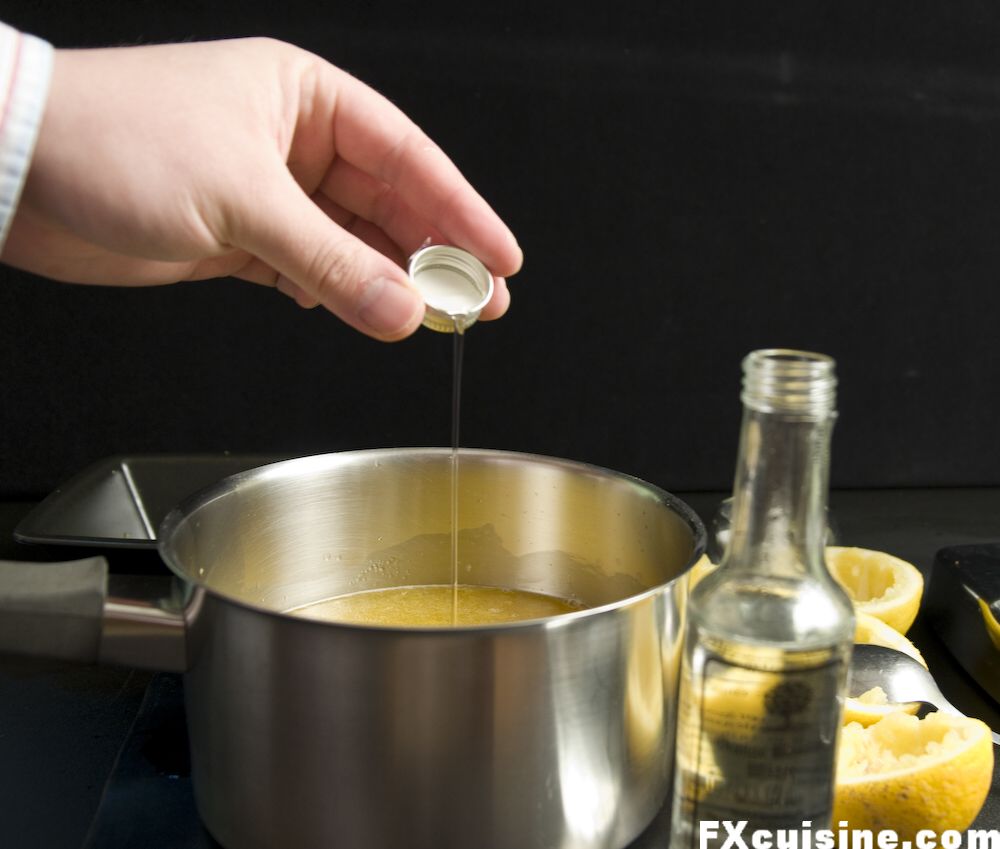 Now for our most devious touch. A drop of orange blossom flower will add another dimension to our sorbet's flavor. But don't overdo it - a drop will do or the whole thing will reek like an insurance salesman's checkout-counter cologne.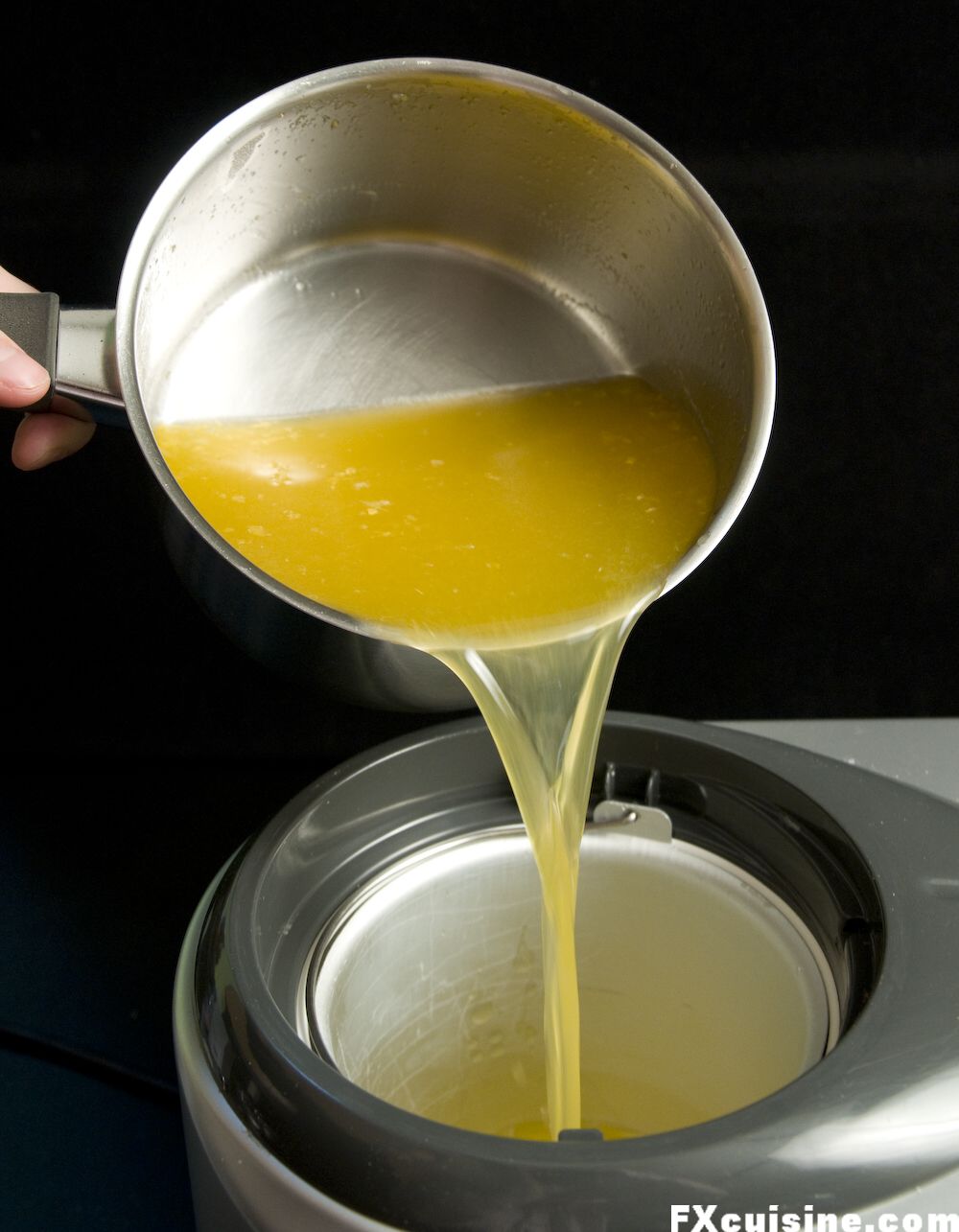 That's it - just pour into the ice cream churner. No ice cream machine? No worry. Just pour the liquid into a flat dish small enough to fit inside your fridge and leave until almost frozen. Then remove and grind down in a mixer or manually with a fork, and freeze again. Do this a couple times until you obtain a smooth mixture with no visible crystals. This is how people do it in Sicily.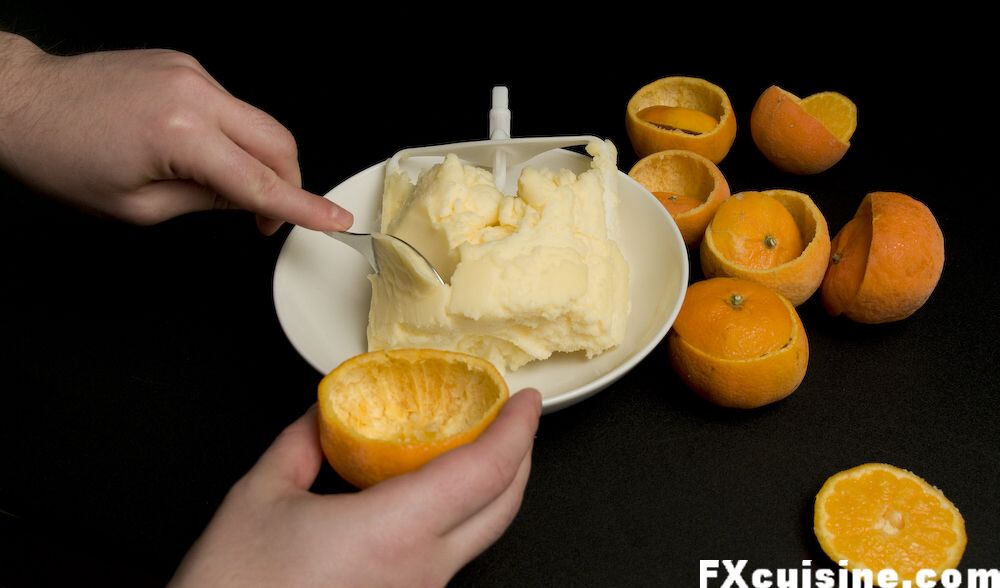 Remove the tangerine shells from the freezer. Take one in your hand - it will be hard.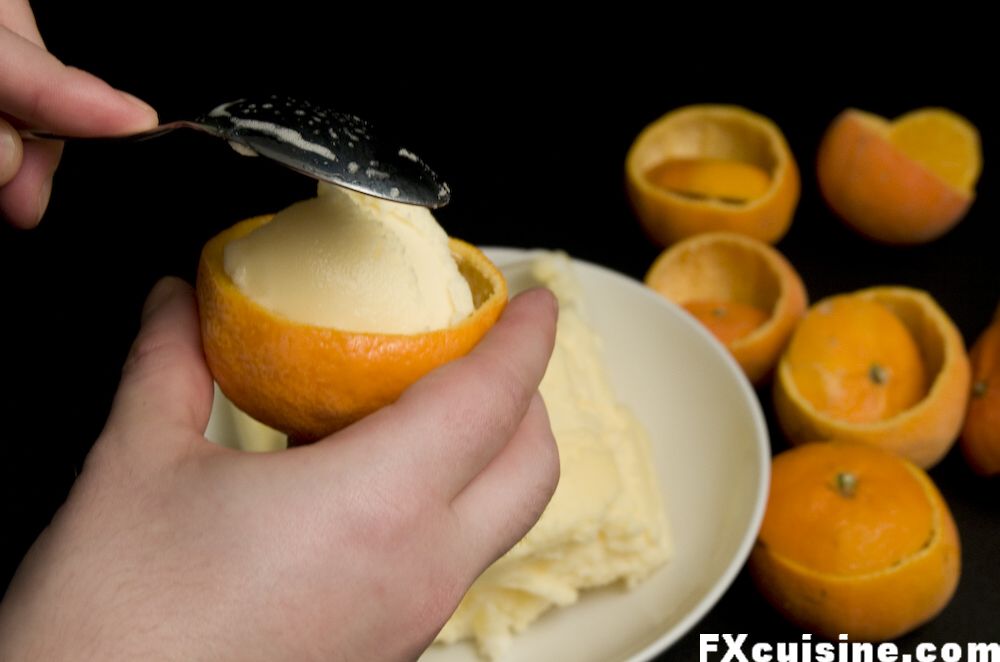 Carefully spoon the sorbet into the shell.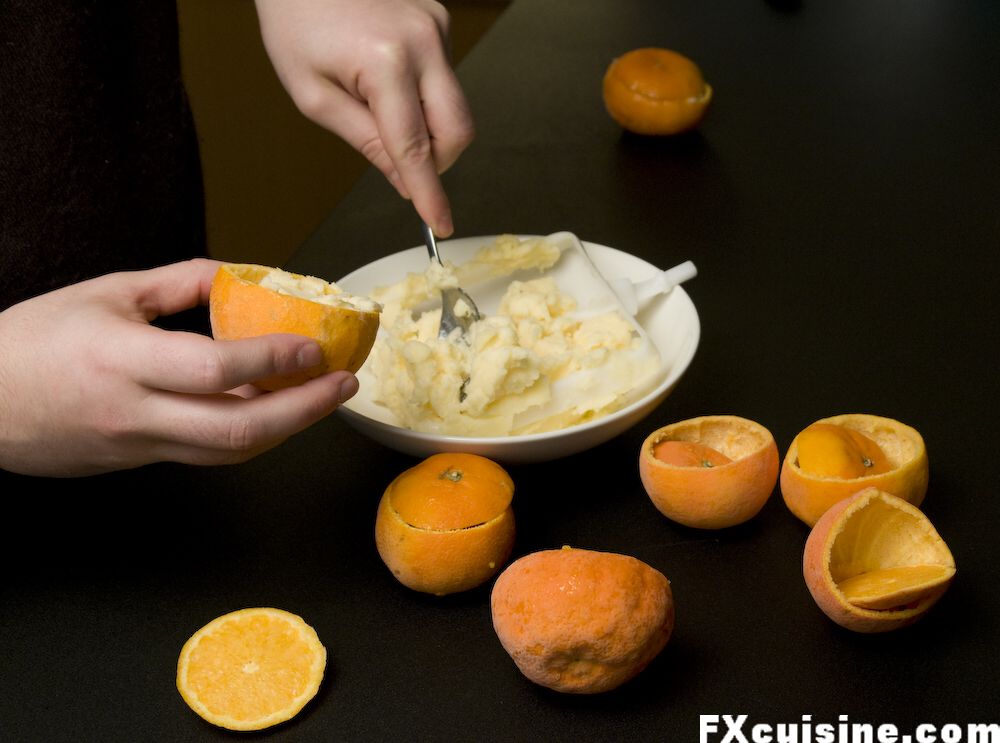 With the churning and added liquid, there is plenty to go to fill each rind, and then some. Cover with the top and place back in the freezer until ready. Remove them 30 minutes before serving so they will not be too hard.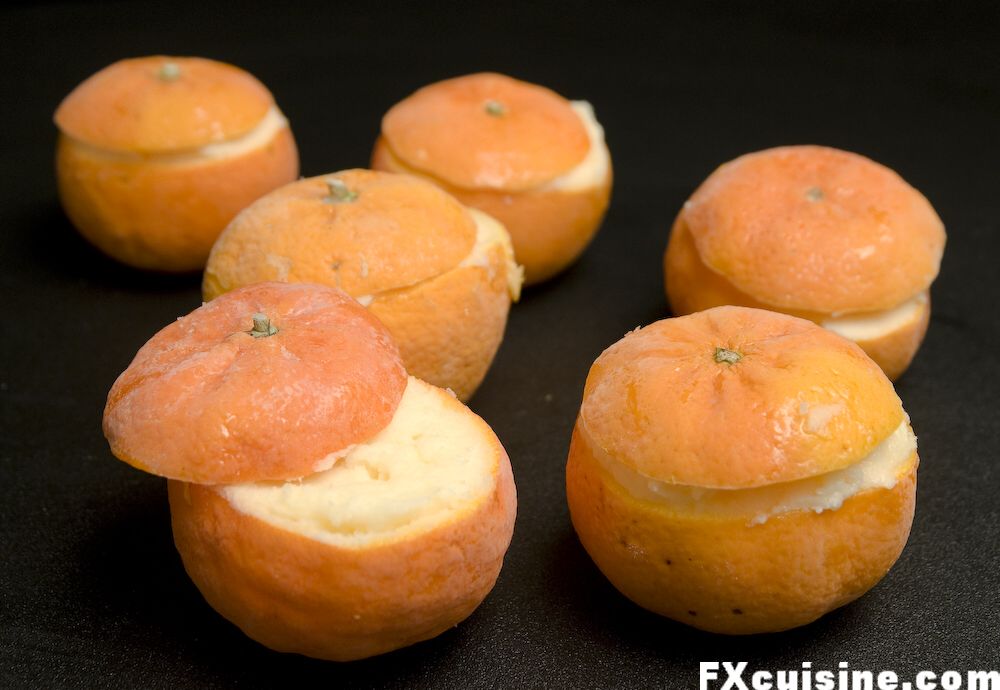 Would this dessert have been nicer had my tangerines had their leaves on? You bet.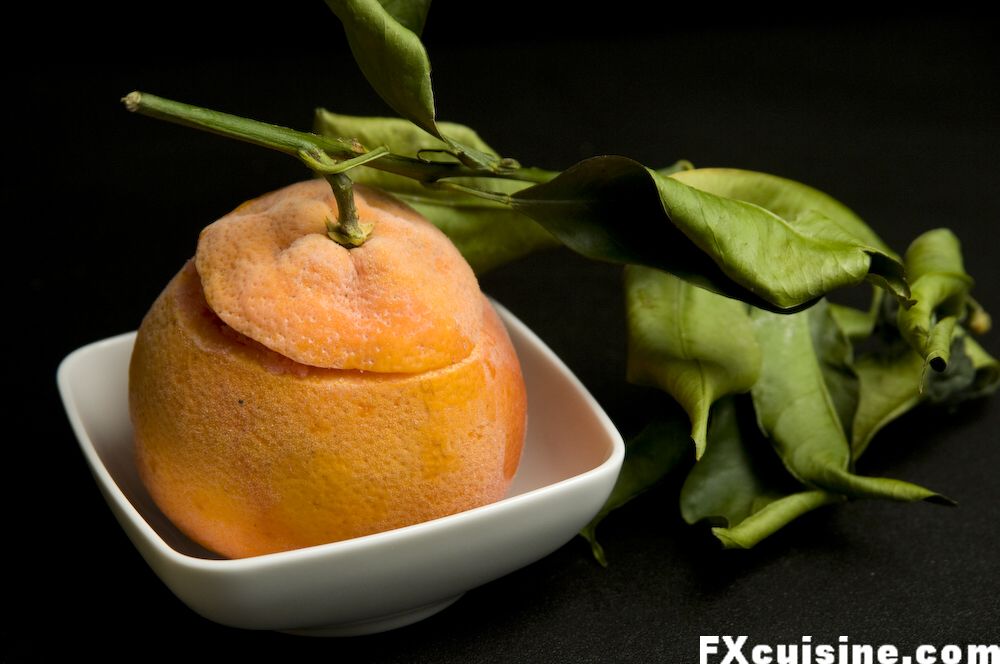 The next week I did one with blood oranges - delicious!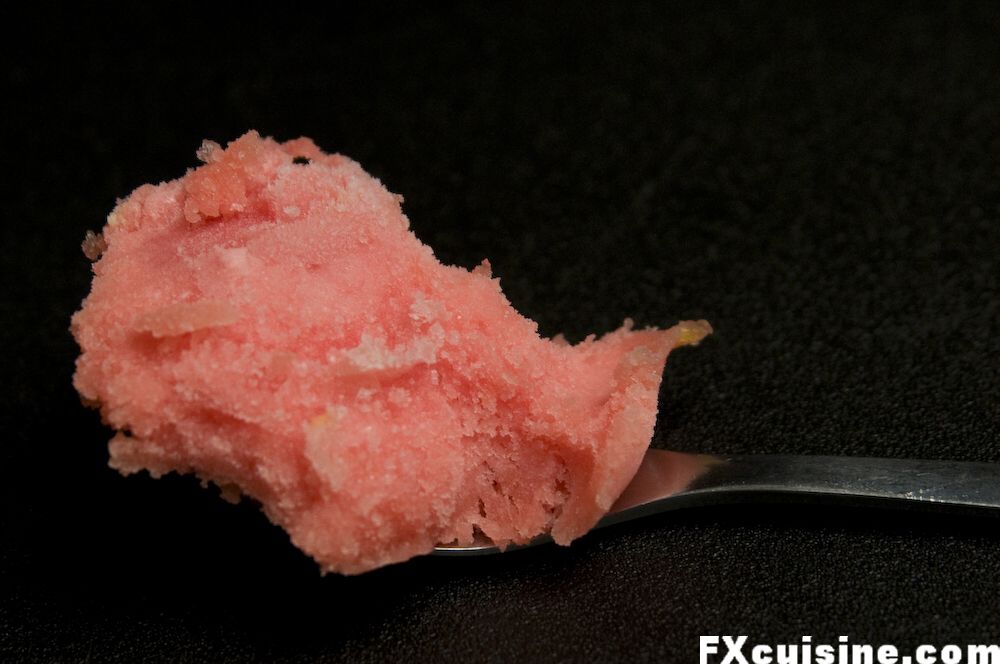 Different color but lovely taste as well. No orange blossom water needed here. Feel free to change the amount of sugar or to use no water for a stronger taste.
This was my entry for Sugar High Friday 'Citrus' from Domestic Goddess and Tartelette.
411274 views
Related Articles

Sicilian Watermelon Folly ***
Eleonora makes Gelo d'anguria, the cult Sicilian dessert, in her home on Mount Etna.

Authentic Sicilian Pasta With Broccoli *** Popular
This traditional Sicilian recipe brings together North African and Italian culinary traditions. A cult dish!

My Boyhood's Hungarian Plum Dumplings ***
I had eaten these dumplings only once, when I was 12, but boy did they make an impression! Such a rich combination of gorgeous juicy sweet prunes covered in a soft potato-based simmered dough.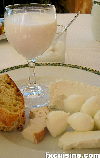 Sicilian Almond Sorbet ***
The most delicate sorbet of them all, and you don't even need an ice-cream machine!

Serious Pasta alla Norma ** Popular
Pasta alla Norma, a divine combination of eggplants, tomatoes, basil and ricotta, is one of the most elegant traditional Sicilian recipes. A real cult classic!
Copyright FXcuisine 2023 - all rights reserved.
If you do this recipe at home please let me know how it worked for you by submitting a comment or send me a picture if you can. Thanks!