Aioli - Mediterranean Garlic Sauce
(page 2 of 2)
Home
>>
Recipes
One of the most addictive sauces in the world, aïoli is made all over the Mediterranean. See how to do it the old-fashioned way.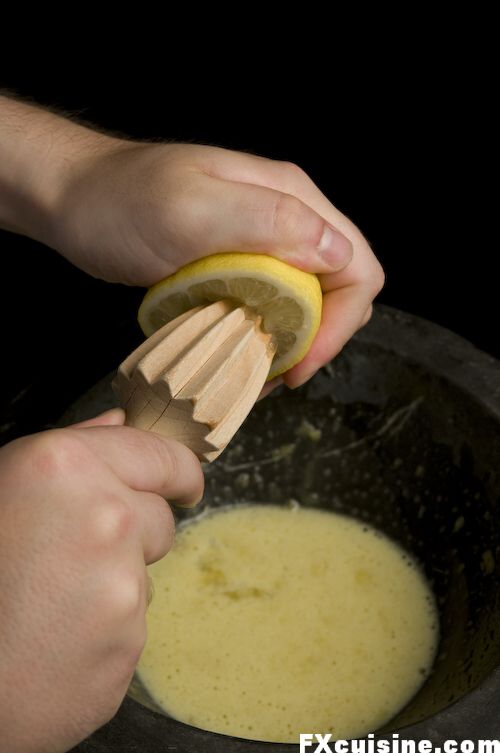 Flavor with the lemon juice and white pepper.
I love my wooden tools boxwood pestle and olive tree lemon juicer. You couldn't use them in a professional kitchen nowadays - plastic and stainless steel is the norm.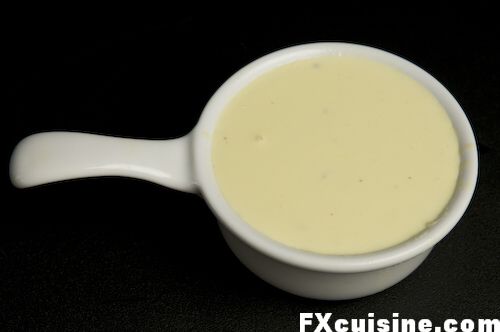 If we were on some food TV program, I'd just show you the finished aioli and you'd try to do the same at home like I showed. With the same sucess, probably. In fact I had to run to the electric mixer several times until I could manage a stable oil-in-water emulsion. The 16th century mortar and its boxwood pestle, for all their charm, let me down. But is that now how homecooked aioli looked like in the days of yore? I'd be much surprised if mamas in Provence and Italy and Spain managed to turn rock-hard aioli like an industrial mayonnaise.
If your aioli fails to become stiff, you can save it as follows. Take a little of the aoil and place it in a separate boil with a slightly larger quantity of water and mix. As soon as you have a stiff, mayonnaise-like texture, start pouring in the failed aioli from before, but little by little and whisking constantly. Of course with an electric mixer it will work even faster.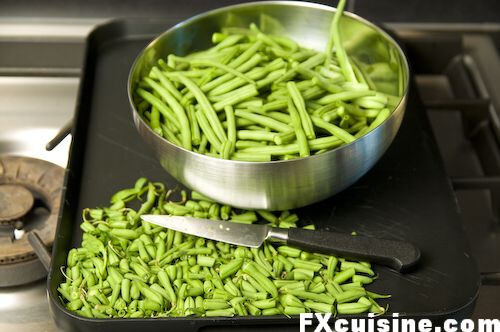 There are a thousand and one ways of eating aioli, my favorite being to spread it on a slice of bread. But let's make a seasonal traditional Mediterreanean recipe to illustrate another simple way.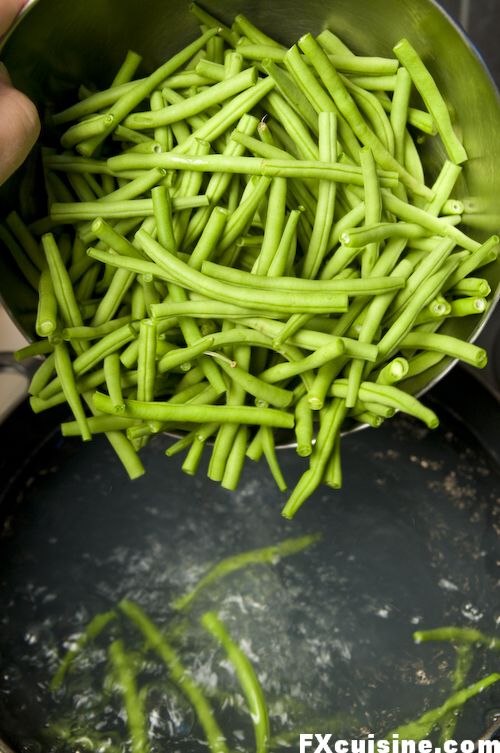 Wash and trim a bunch of fresh green beans, here from a local farmer but maybe you are more lucky than me and grow your own.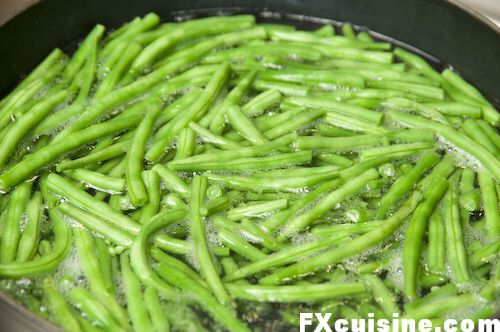 Boil to your taste in salted water with a touch of bicarbonate of soda to keep the green color...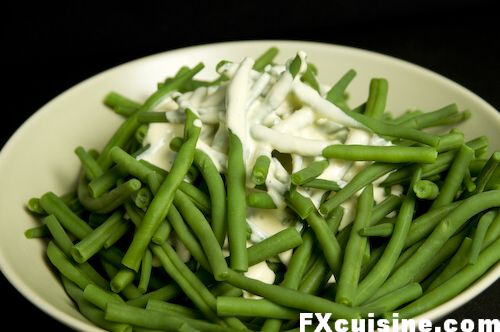 ... and serve with the aioli and toasted bread. This one will get you a get-out-of-oncology-ward-healthy card.
676667 views
Related Articles

French Garlic Soup ** Popular
Simple and healthy garlic soup from the Provence.

Authentic Sicilian Pasta With Broccoli ** Popular
This traditional Sicilian recipe brings together North African and Italian culinary traditions. A cult dish!

Magical Italian Pesto Soup **
This legendary Italian and French traditional vegetable soup is turned into an elixir of long life by mixing in fresh pesto. A cult summer delicacy ready in under an hour.

Sainte-Maure Goat Cheese Feuilleté **
Use these intriguing cylindrical ash-colored French goat cheeses to make delicious puff pastry appetizers. A traditional French recipe.

My Boyhood's Hungarian Plum Dumplings *
I had eaten these dumplings only once, when I was 12, but boy did they make an impression! Such a rich combination of gorgeous juicy sweet prunes covered in a soft potato-based simmered dough.
Copyright FXcuisine 2023 - all rights reserved.
If you do this recipe at home please let me know how it worked for you by submitting a comment or send me a picture if you can. Thanks!