Cheese and Wine Soup
Home
>>
Recipes
A robust Swiss soup based on Alp cheese and Fendant white wine to warm you up during the cold months.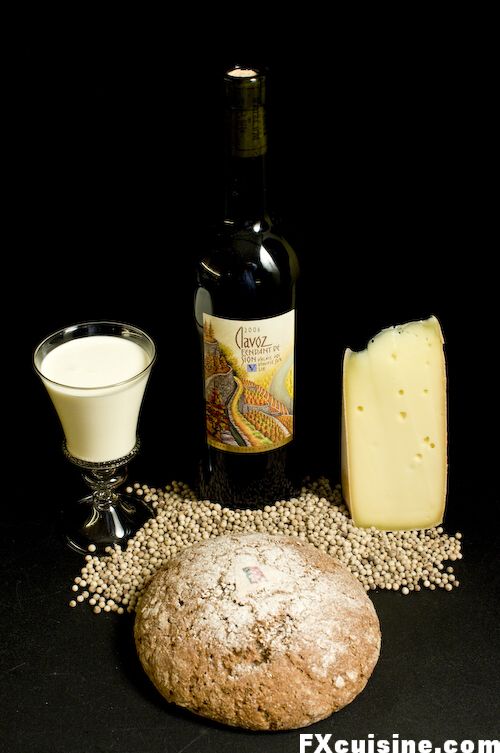 Here is a robust little soup from my neck of the Alps. It is built around the famous Valais white wine Fendant, cream, alpine cheese and white pepper. You can serve it with toasted bread or Swiss rye sourdough.
Cheese and white wine soup
Soupe au Fendant
2 cups chicken stock
1 cup cream
1 cup white wine (Fendant if you can)
200gr (0.4 lb) swiss Alpkaese (fromage d'alpage)
White pepper
Rye sourdough or toasted bread
Try to use fromage d'alpage, made up the Alps from flower-grazing cows. Fendant is a tart dry wine very popular in the Valais.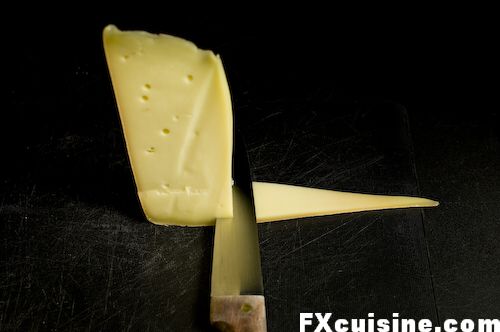 Cut the cheese rind ...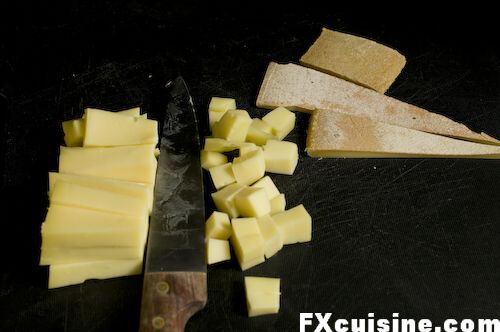 ... slice and dice.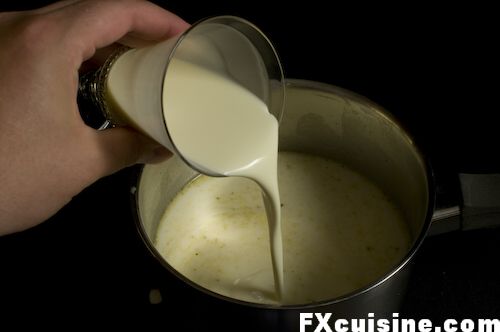 Mix the cream with the chicken stock in a saucepan ...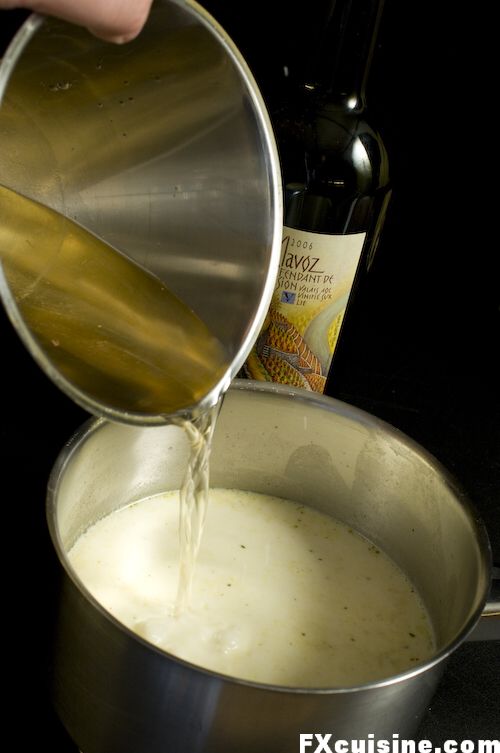 ... and add the wine.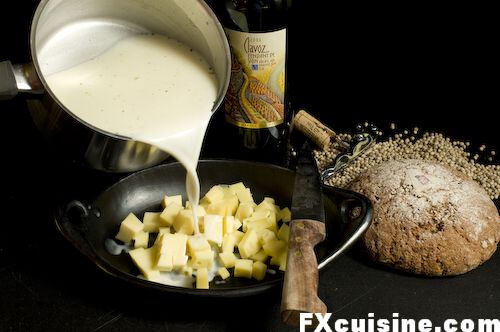 Bring to a boil, then mix with the cheese cubes in a bowl.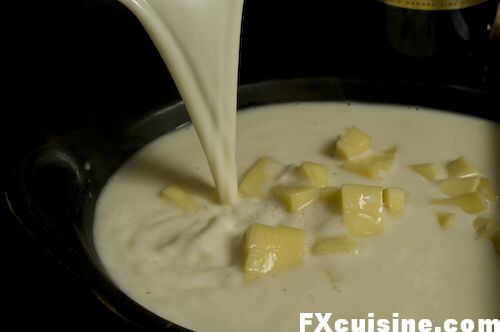 Make sure not to pour the liquid too hot nor to throw the cheese into the saucepan - they need to melt nice and easy.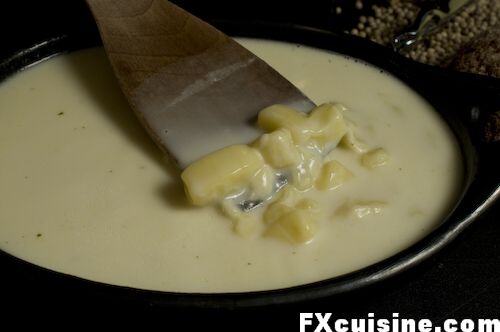 Mix with a wooden spoon until melted.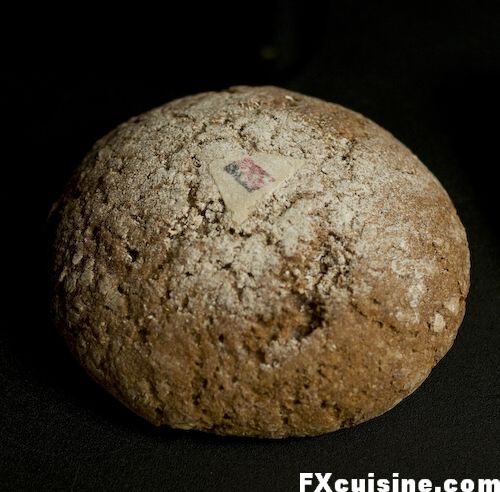 You can serve this with croûtons but I used Valaisian rye sourdough, the most popular bread we have here in the Valais...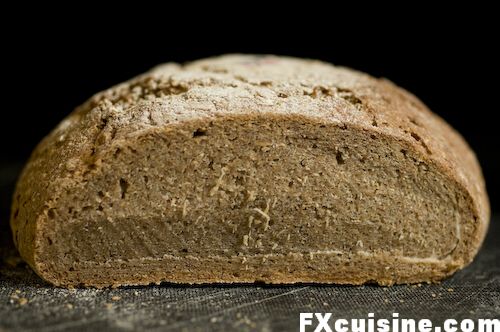 ... sliced thin.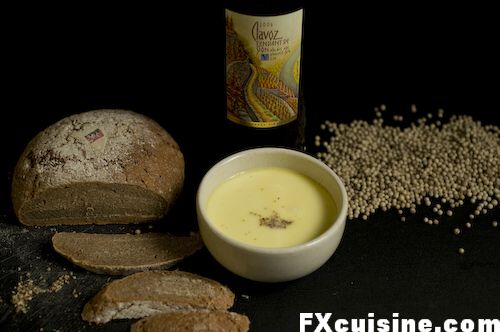 Crack some white pepper, sprinkle ...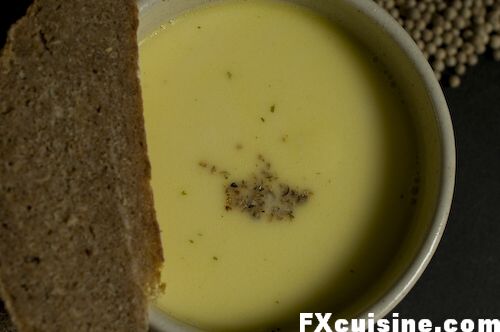 ... and serve.
226366 views
Related Articles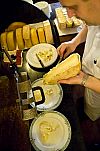 Swiss Raclette ** Popular
The national dish of Valais, my Swiss canton, raclette is the most gorgeous melted cheese you will ever have. Here at its best at the Manoir de Villa in Sierre.
Copyright FXcuisine 2023 - all rights reserved.
If you do this recipe at home please let me know how it worked for you by submitting a comment or send me a picture if you can. Thanks!