Salama da sugo
(page 2 of 2)
Home
>>
Experiences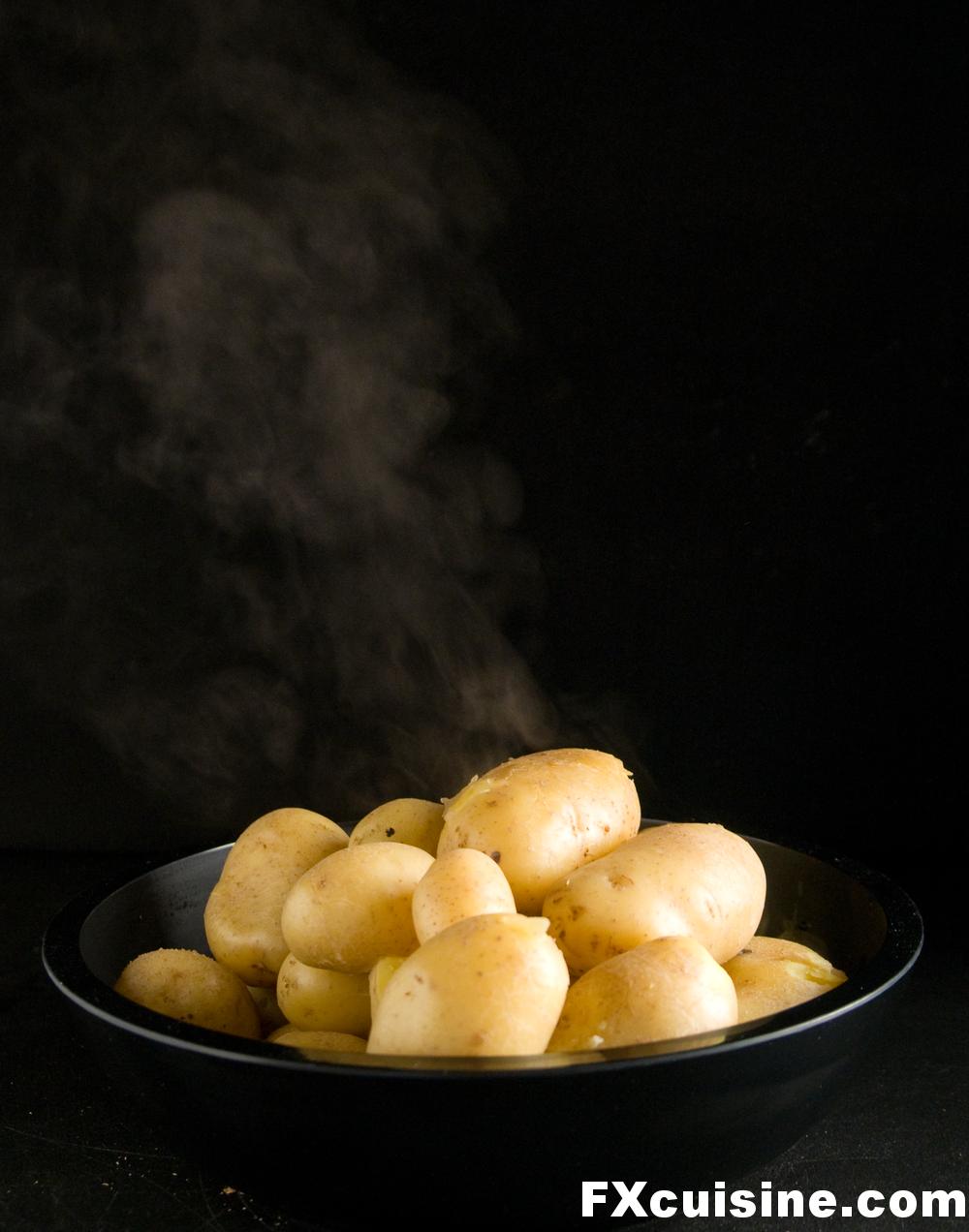 Salama da sugo is eaten with puré di patate, not with pasta, the man said. He was not joking, in Italy tradition is more sacred than rules are in Germany. The next day, I boiled some starchy potatoes with their skins on...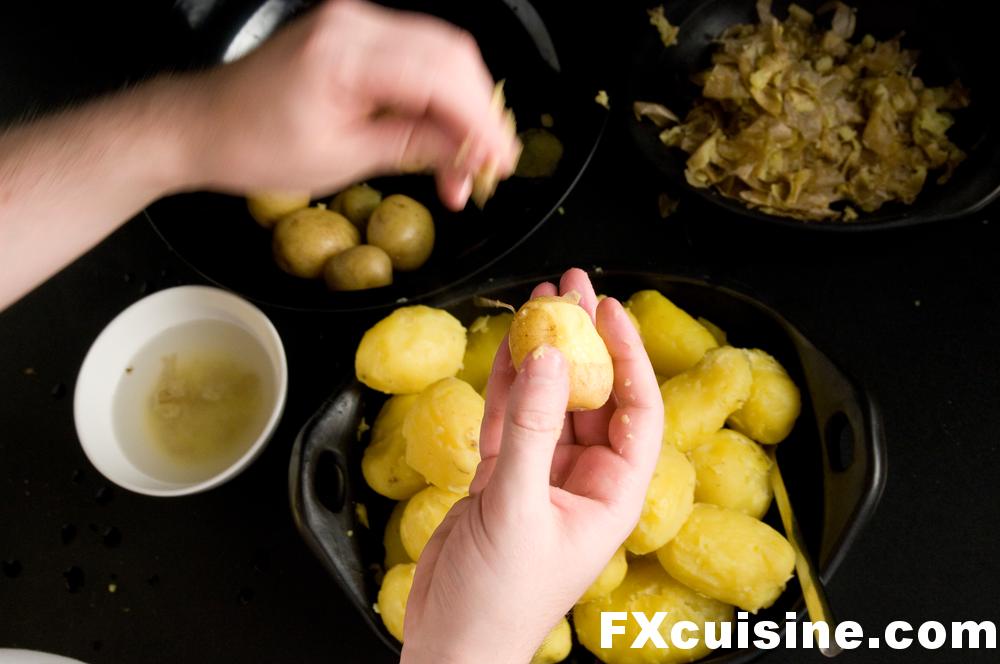 ... then asked a guest to peel my potatoes. You need to do this while they are still hot, I said, looking busy at the other side of the kitchen.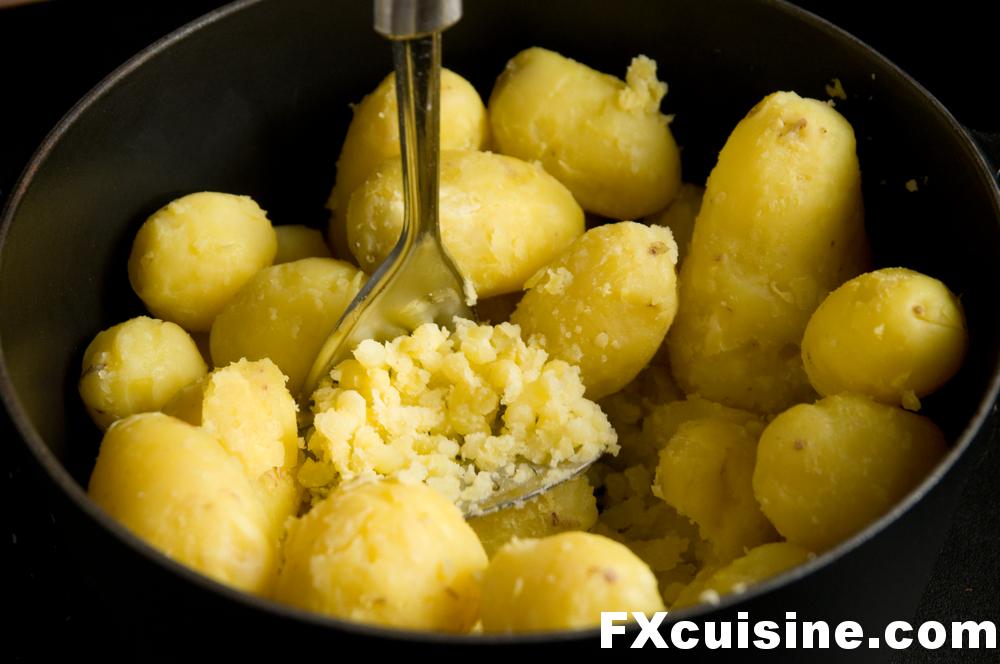 Mash the potatoes ...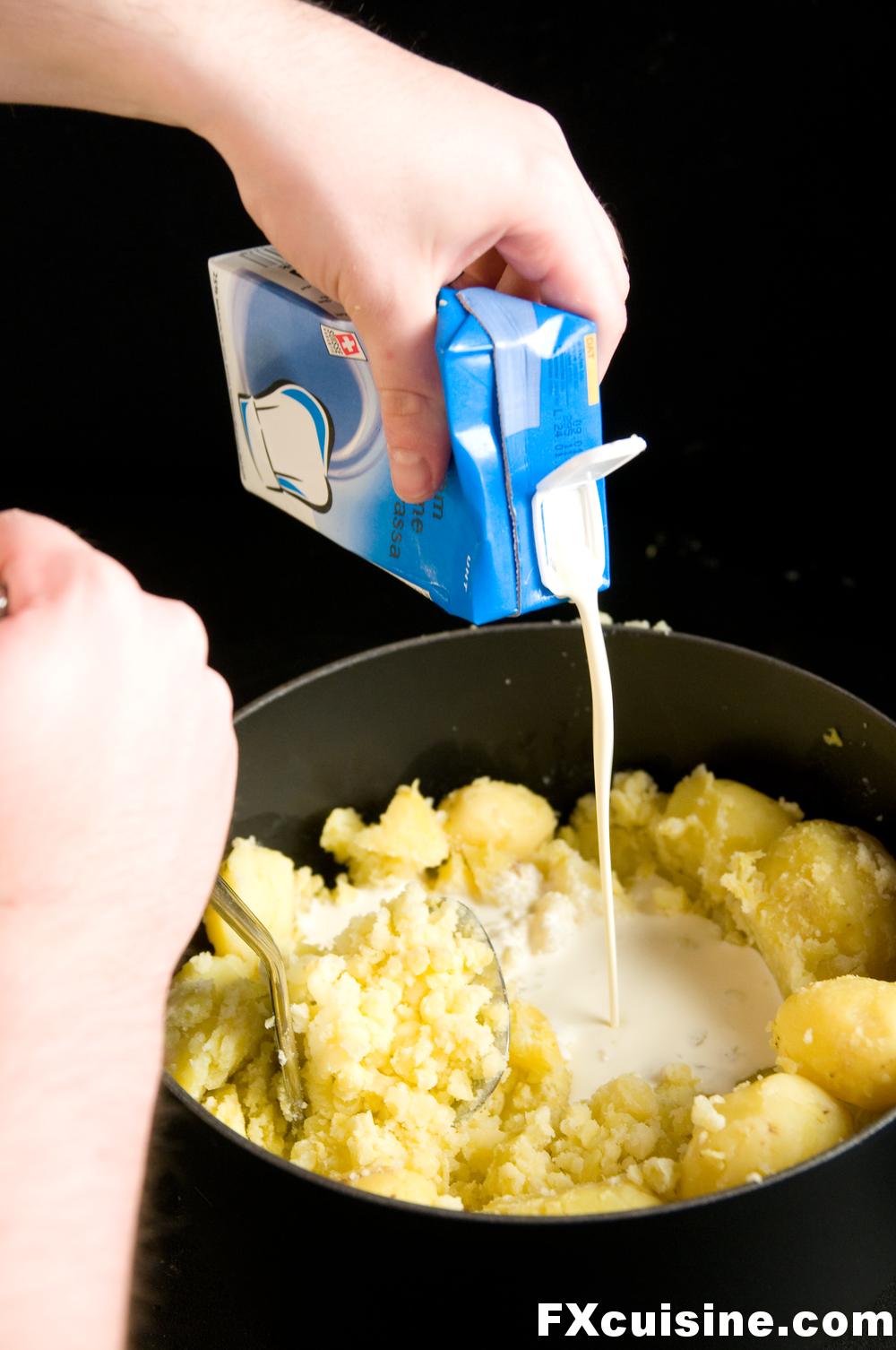 ... then add some cream ...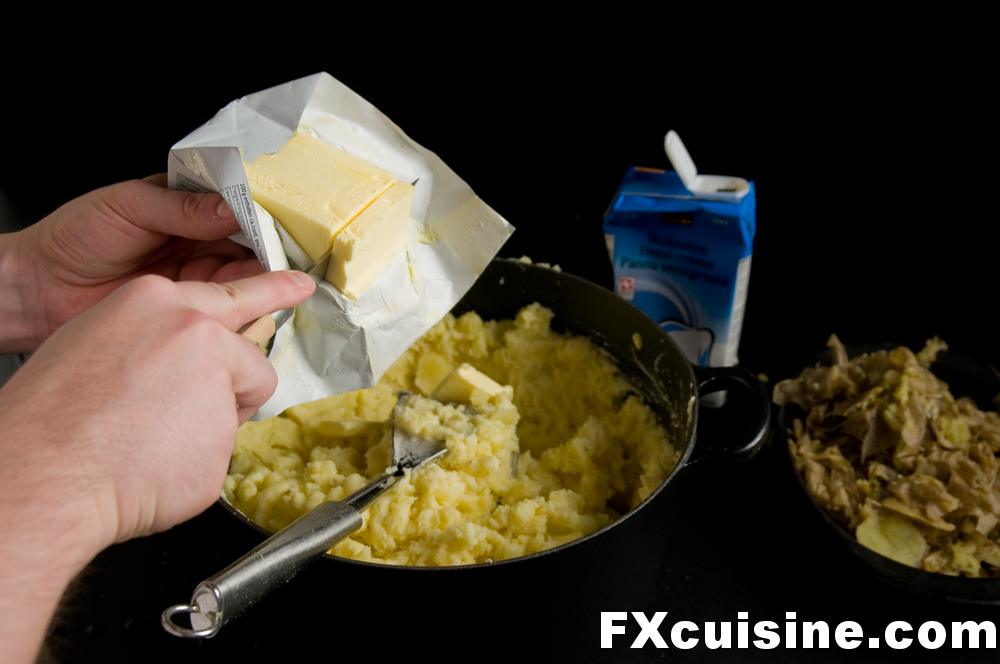 ... and some butter ...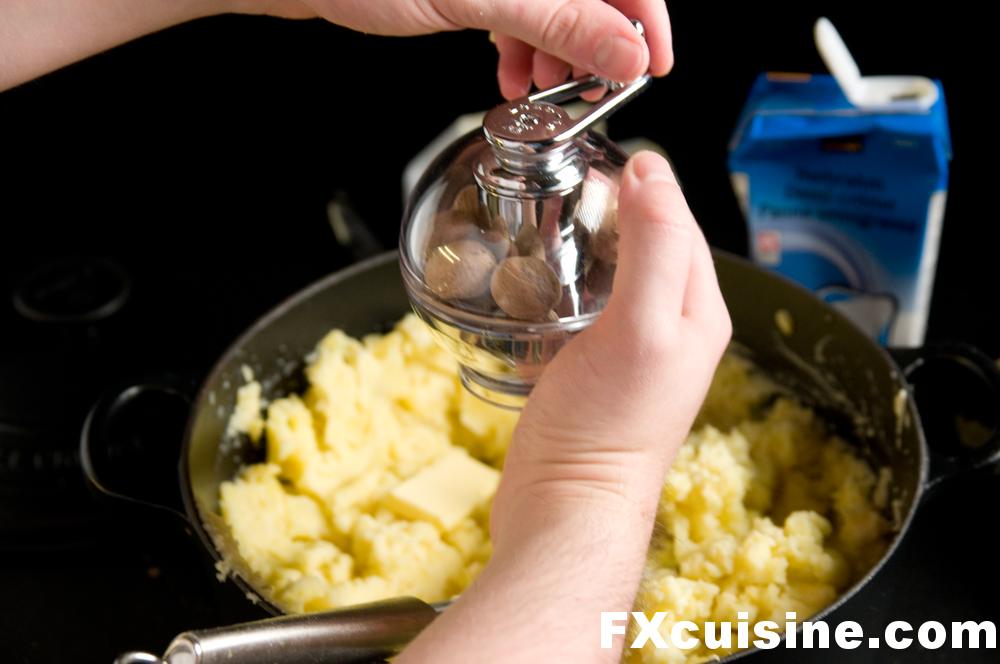 ... and nutmeg. Mix until smooth and add salt as needed.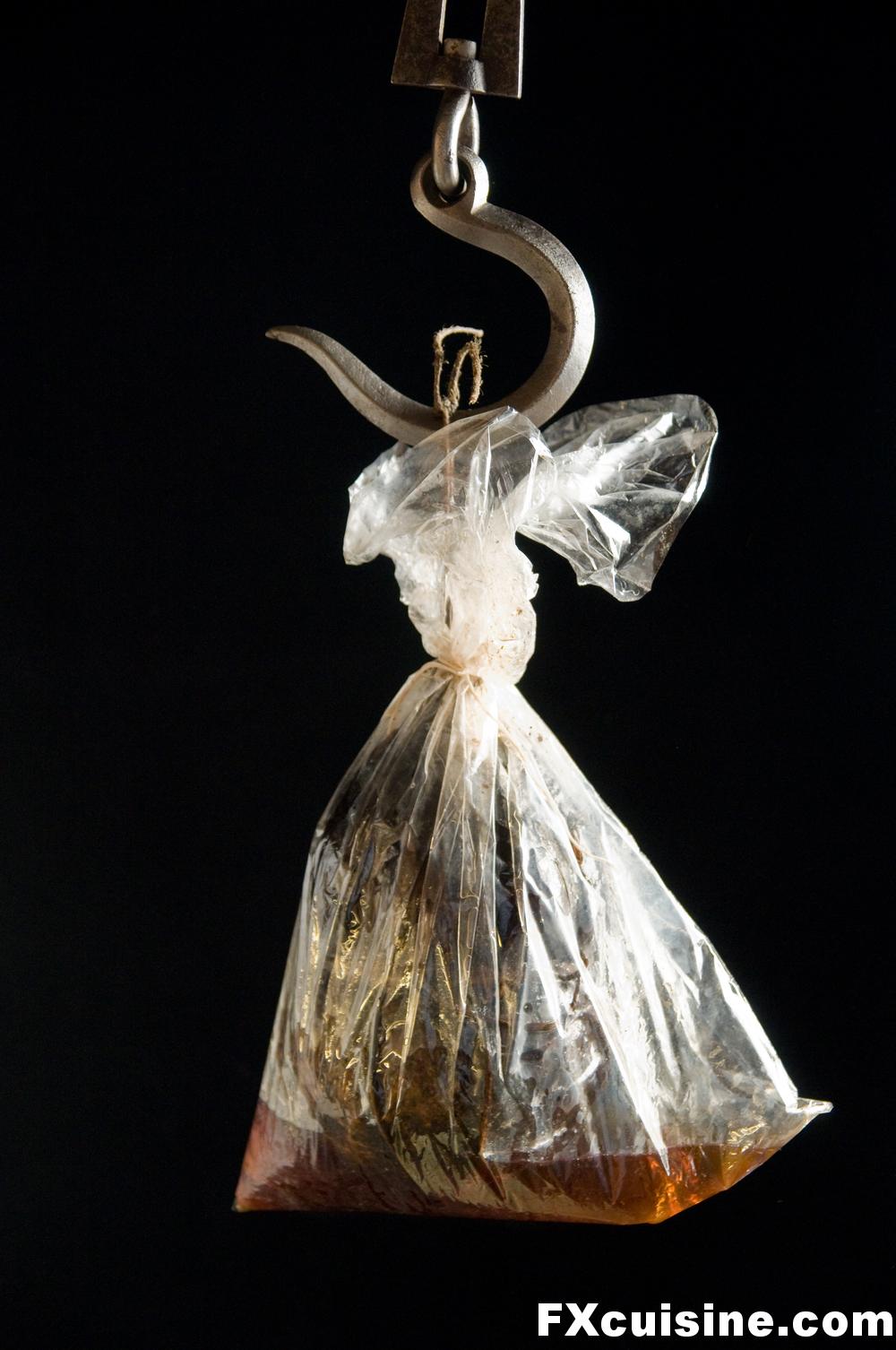 As I removed the sausage and its plastic bag, kindly supplied by the artisan butcher, I realized that an amber fluid had escape from the sausage. Then I recalled Keep the salsetta that will escape and serve it with the meat, he had said. Well, my sausage was not very clean even after the soaking and the little sauce (salsetta) had just simmered for 5 hours with the mean-looking grayish sausage.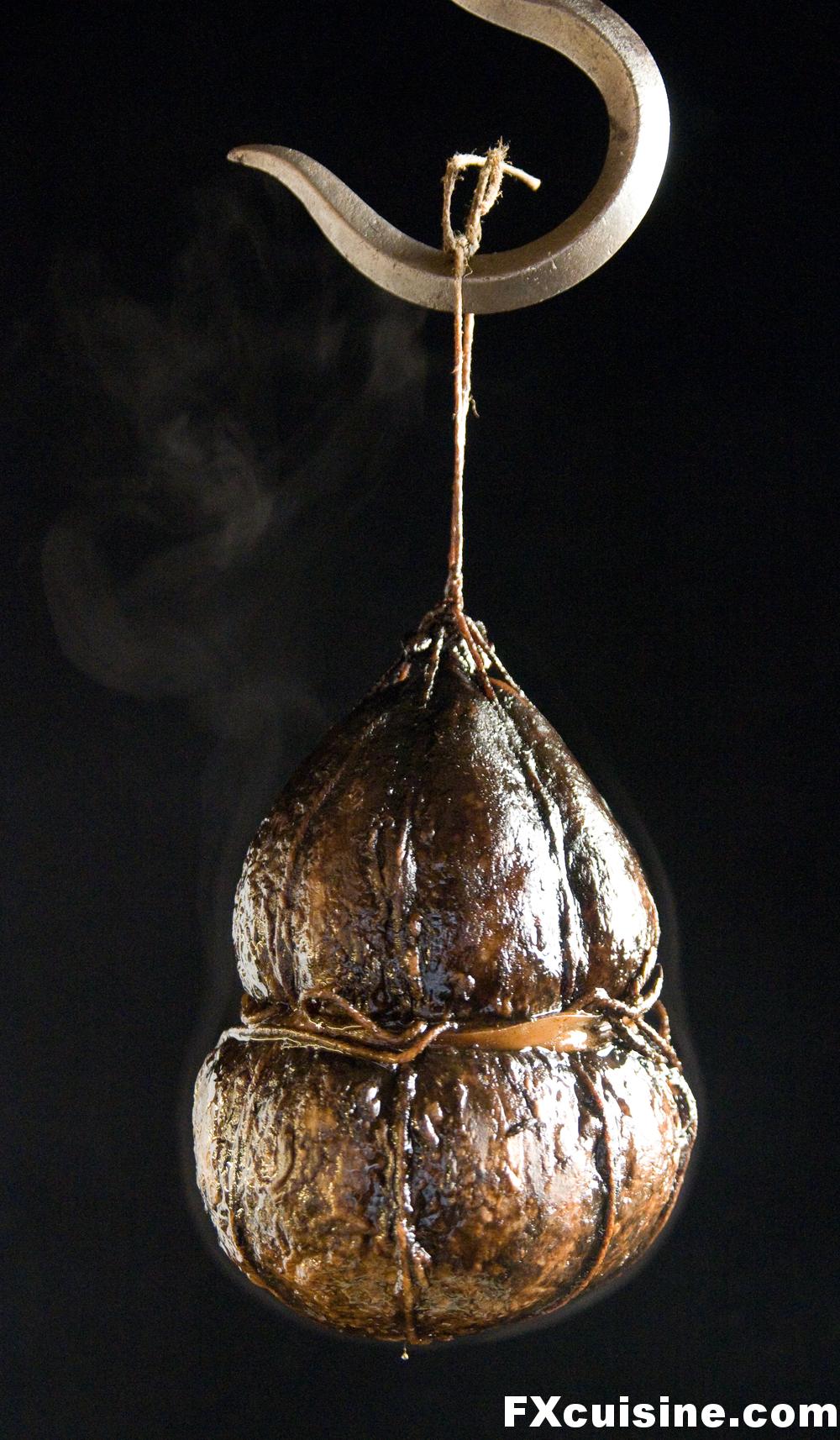 I dumped the salsetta, extracted the sausage and started peeling it.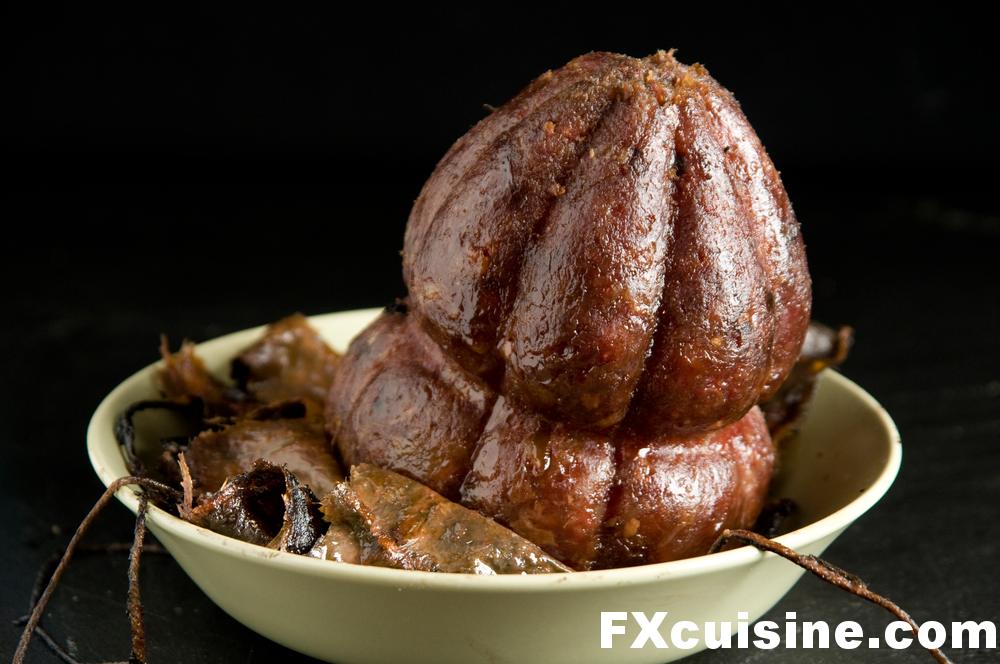 The meat was surprinsingly firm after such a long cooking, with a mouth reminding me of a sea anemone.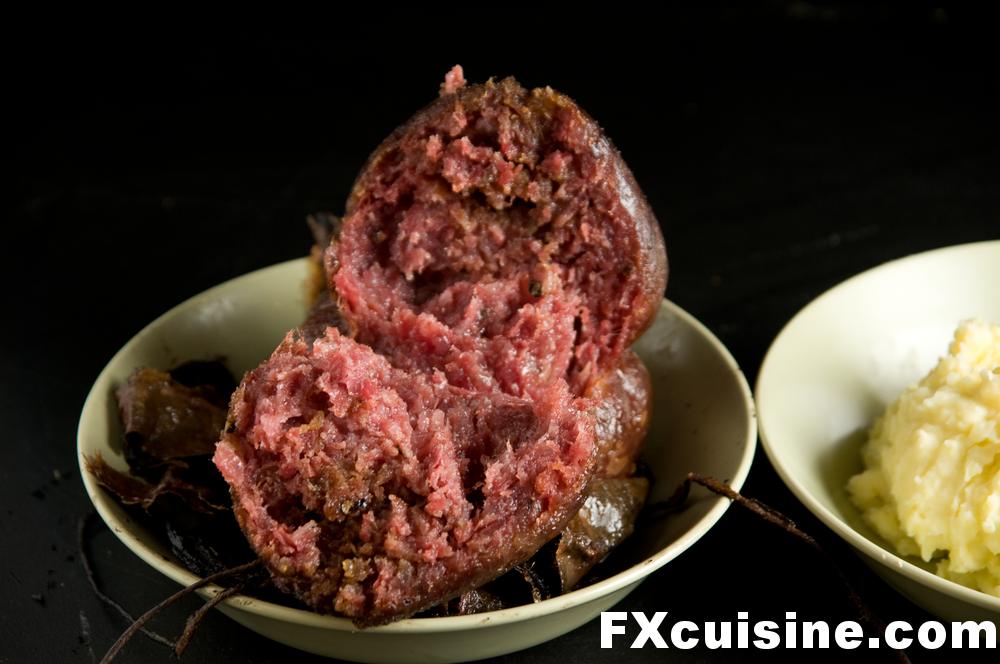 As I sliced the sausage open, I nearly passed out with the smell.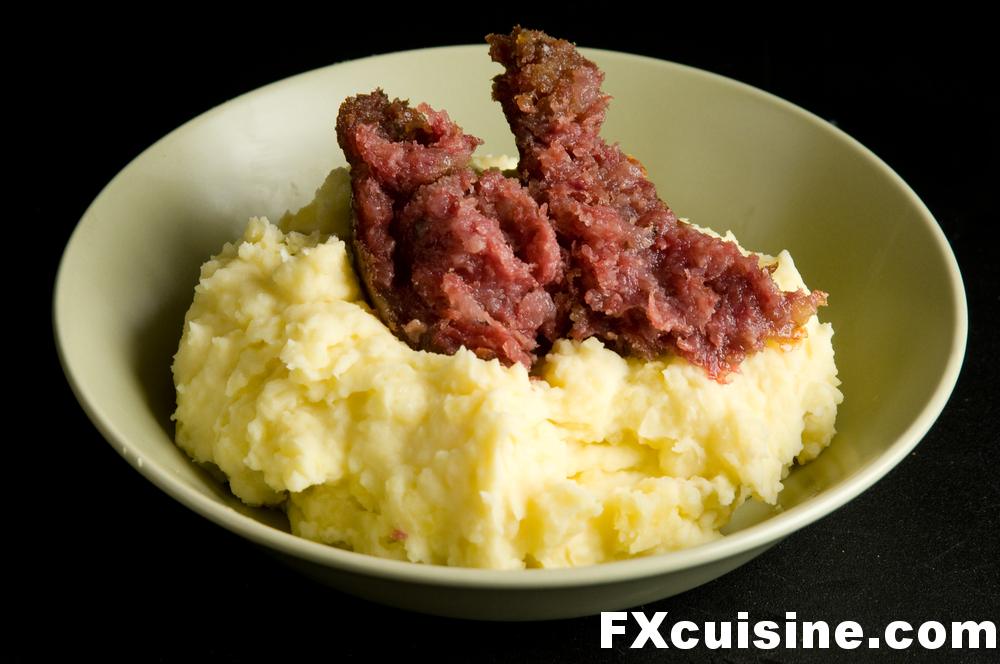 I served it on the purée and ate my sausage like a child given a bowl of bitter vegetables. As I closed my eyes, images of dark tannery pits flashed before me.
The truly fearless reader can buy his own salama da sugo at Fienilone by Menarbin Ranieri (igor87mena@alice.it +33 0532 449315 in Cona, province of Ferrara, Italy)
209004 views
Related Articles

Ultimate Speck ***
Proper Speck, a cult Tyrolian dried and smoked pork meat, can only be found in a narrow corner of Val d'Ultimo, in Italy. Probably the best dried meat on earth, and you can't really buy it. But let me show you how it's made.

Slow Food Fair **
My visit of the largest traditional food fair in the world in Torino, Italy.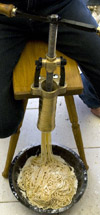 Bigoli, Bigolaro, Bigolarist **
My largest and most unusual pasta-making accessory, the bigolaro, made 28 fat spaghettis, called bigoli, each as long as the room. Served with the traditional duck ragù, this made my guests very happy despite the fact they had to make their own pasta.

Foie Gras Terrine (Video) **
Learn how to make a foie gras terrine from scratch in only 12 minutes.

Priest-stranglers in Neapolitan Meat Sauce *
These gnocchis served in the cult Napolitan ragù sauce would be a world-famous dish if they didn't take 7 hours to cook.
Copyright FXcuisine 2020 - all rights reserved.
If you do this recipe at home please let me know how it worked for you by submitting a comment or send me a picture if you can. Thanks!