Serious Pasta alla Norma
(page 2 of 2)
Home
>>
Recipes
Pasta alla Norma, a divine combination of eggplants, tomatoes, basil and ricotta, is one of the most elegant traditional Sicilian recipes. A real cult classic!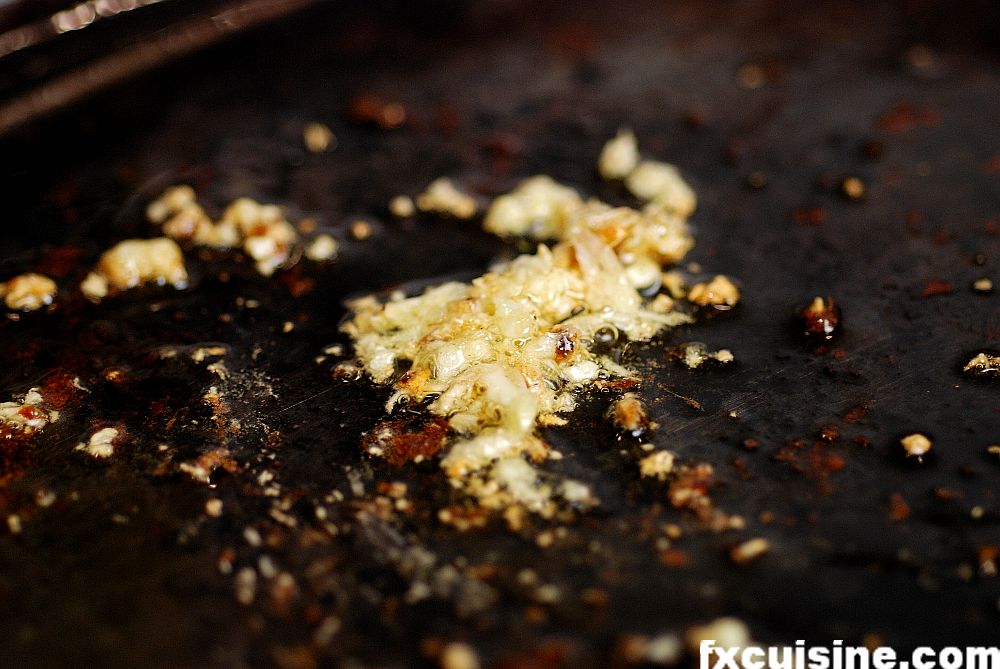 Place a large frying pan on a hot fire and add 4 tbsp olive oil. Crush half the garlic into the oil and let it brown slowly. When the garlic is dry and medium-brown, remove it and discard it (photo). The point is to flavor the oil. Don't let the garlic become black, that would be very bitter.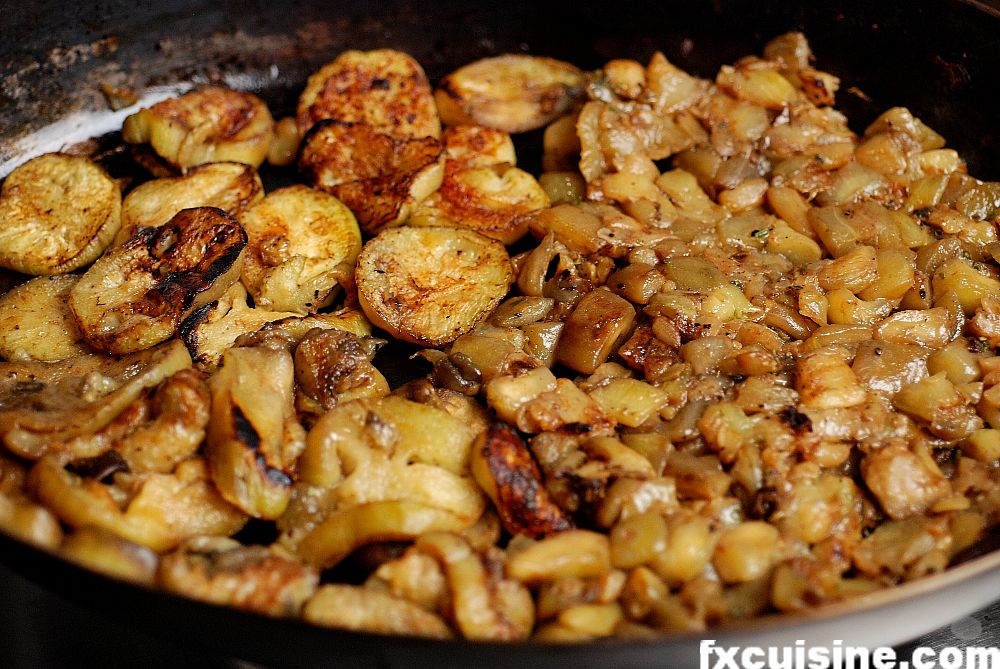 Peel and slice the eggplants crosswise. Cut half in small dices and the rest in nice 1 cm / 0.5'' thick slices. Place the eggplants in the frying pan (photo) and fry over medium-high heat for as long as it takes for them to be soft and browned on both sides.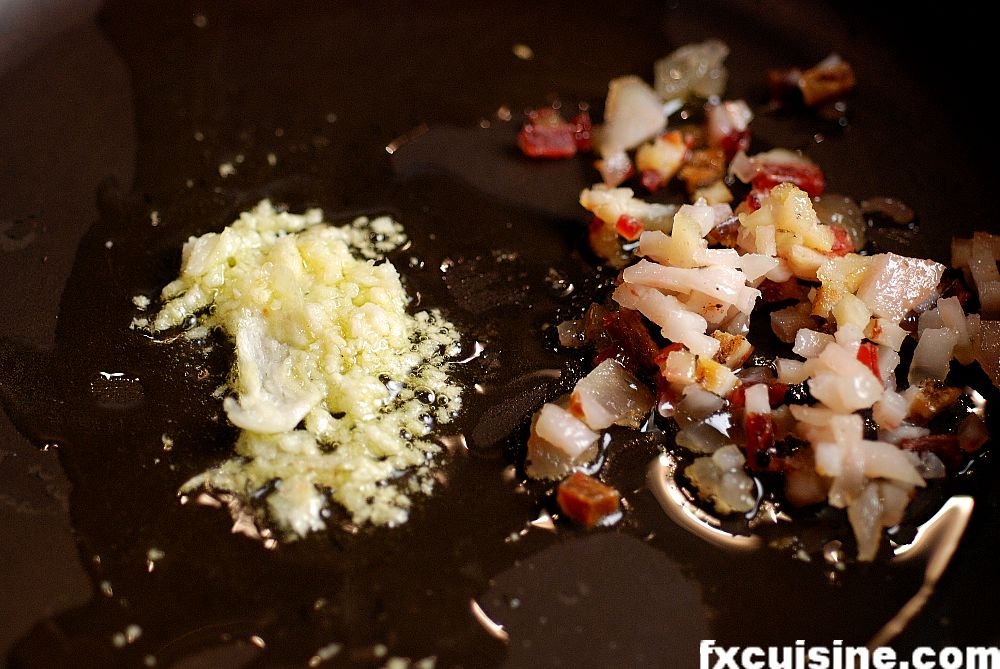 Meanwhile, in a separate saucepan, fry the rest of the crushed garlic with 30 gr diced guanciale or pancetta or a finely chopped small onion.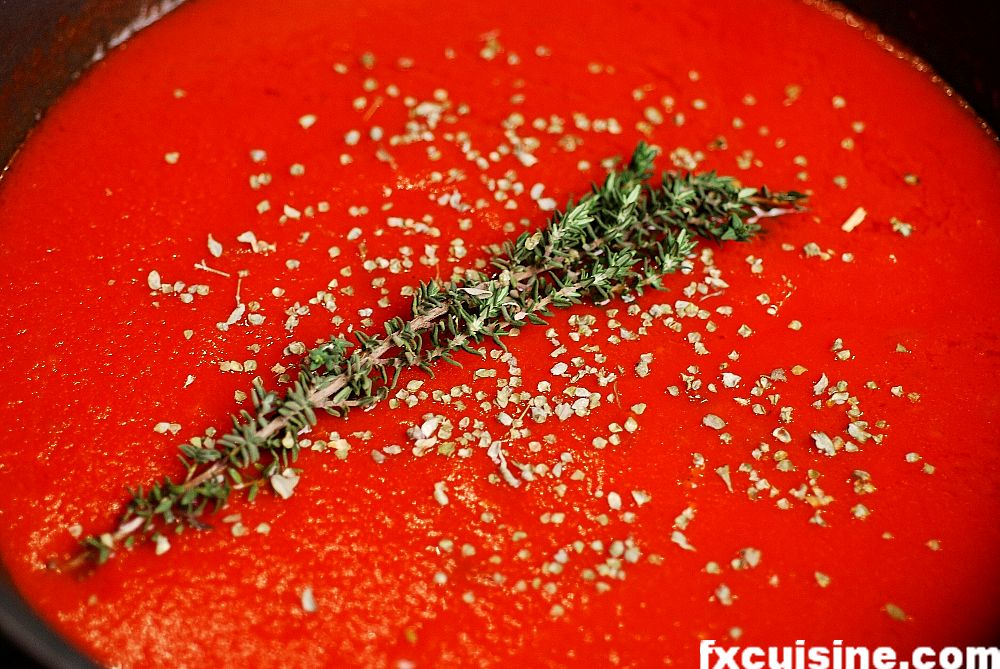 When the garlic is dry and brown, remove it and add the tomatoes (
photo
). Season with salt and pepper or a pinch of red chili flakes and a little thyme or oregano or some snipped basil. The seasoning depends on your taste, tomato sauces are very personal things!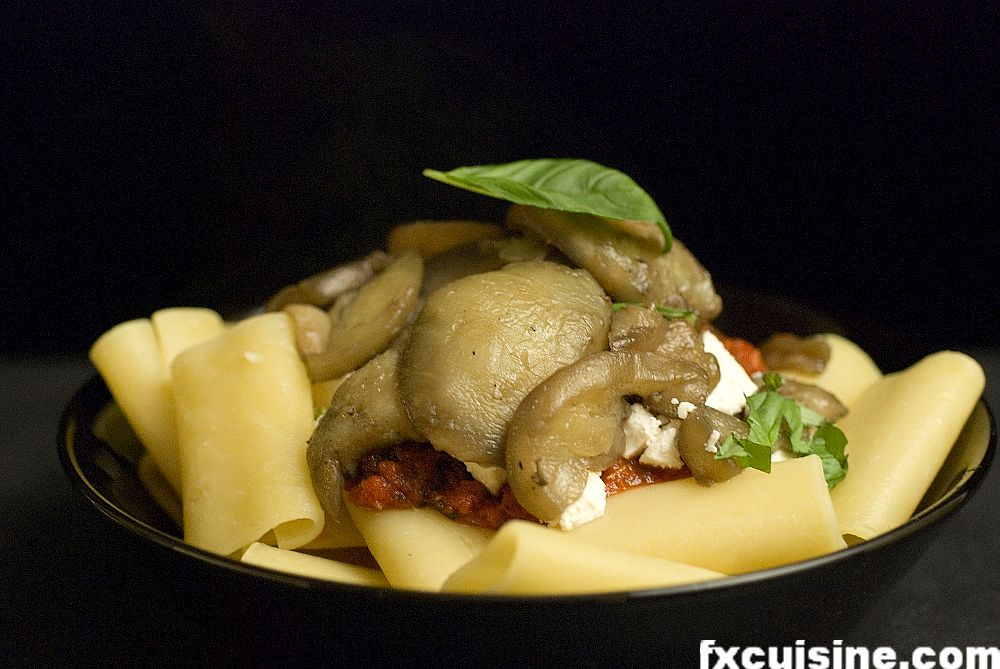 Cook and drain the pasta, crumble the ricotta and snip the basil using scissors (a knife and board would ruin their taste for reasons still left unexplained). Heat your serving plates and summon the guests.
Carefully place a portion of pasta on each plate. Garnish with a few spoonfuls tomato sauce. Sprinkle a generous amount of ricotta over the tomato sauce and cover with the diced eggplants. Sprinkle a tablespoon snipped basil over the top, then add the eggplant slices for effect and finish with a particularly nice whole basil leaf.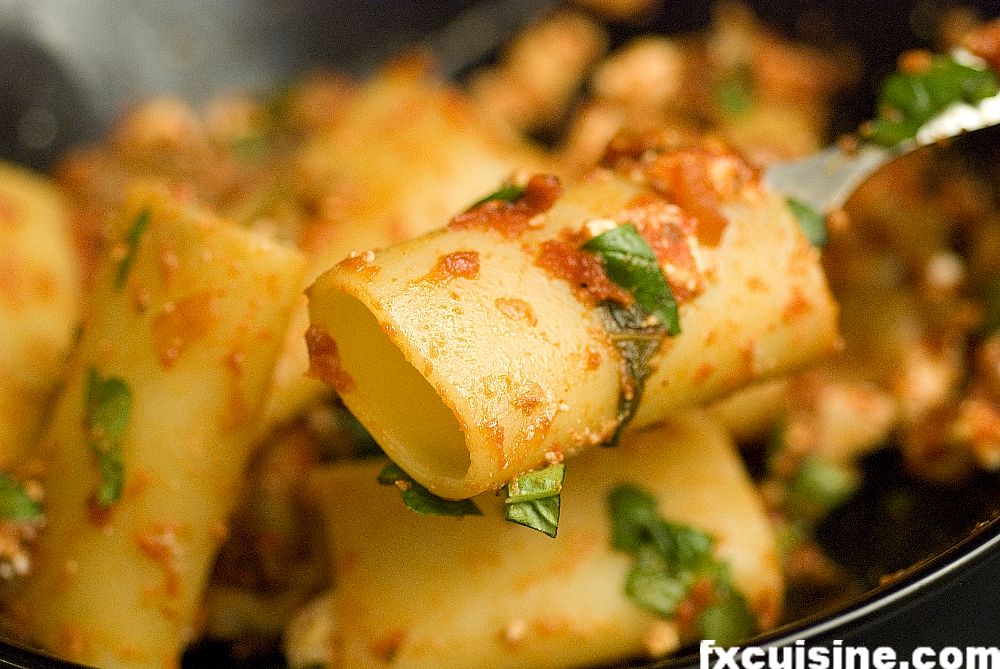 Although I go to great lengths to build an attractive pile on each plate, the dish really takes off when the guests combine the ingredients with their fork.
This is a dish that makes you cry and sing and bang your head against the floor all at the same time - it is that good. A real Sicilian cult classic!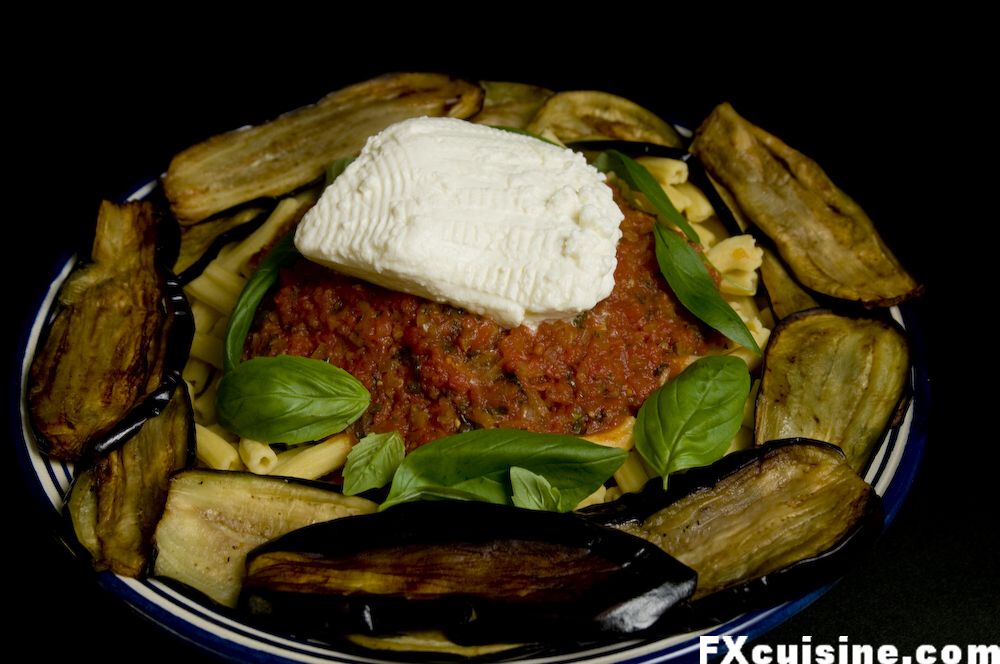 update: Here is another time I did Pasta alla Norma for some friends. Too much pasta, not enough time. I served it on a large platter.
565873 views
Related Articles

Authentic Sicilian Pasta With Broccoli *** Popular
This traditional Sicilian recipe brings together North African and Italian culinary traditions. A cult dish!

Arancini, the cult Sicilian dish *** Popular
These glorified deep-fried stuffed rice croquettes are a cult sicilian dish celebrated in a recent best-selling Italian novel.

Sicilian Cash Cow ***
This baked eggplant pasta dish has been keeping client queuing at the door of Geneva's most successful popular Italian restaurant 15 years. Find out how you can milk the Sicilian cash cow for yourself.

Sicilian Watermelon Folly ***
Eleonora makes Gelo d'anguria, the cult Sicilian dessert, in her home on Mount Etna.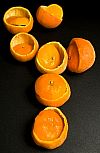 Sicilian Tangerine Sorbet **
Extraordinary sorbet served in the shell for a spectacular dessert suited for the calorie conscious vegetarian and the truffle-eating epicure alike. With no cooking and no ice cream machine required, this is an offer I can't refuse.

Copyright FXcuisine 2023 - all rights reserved.
If you do this recipe at home please let me know how it worked for you by submitting a comment or send me a picture if you can. Thanks!